Asian Chicken Thighs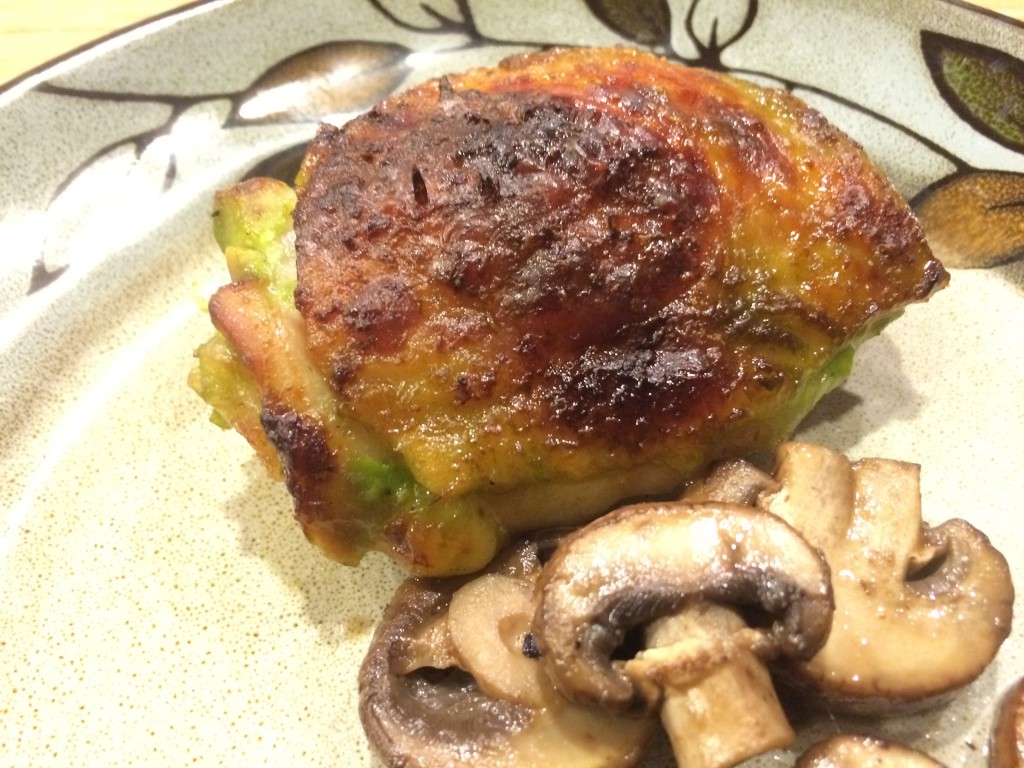 1 bunch scallions, trimmed and cut into thirds
2 garlic cloves
3 tablespoons rice wine vinegar
3 tablespoons olive oil
1 tablespoon soy sauce
1 tablespoon fish sauce
2 tablespoons honey
2 teaspoons salt
8 chicken bone-in, skin on chicken thighs
Place the scallions, garlic, rice wine vinegar, olive oil, soy sauce, fish sauce, honey and salt in a high powered blender (I used my Vitamix). Blend on medium speed until smooth, about 30 seconds.
Place the chicken in a plastic bag with a zippered top and pour the marinade over the chicken. Massage the bag so that the chicken is well coated with the marinade. Marinate the chicken overnight.
Preheat the oven to 400 F. Line a baking sheet with foil.
Place the chicken, skin side down on the baking sheet. Roast the chicken for 40 minutes, flipping the chicken half way, or until the chicken is cooked through, and has reached an internal temperature of 165 F.
Serve immediately.