Farfalle and Brown Butter Lobster Sauce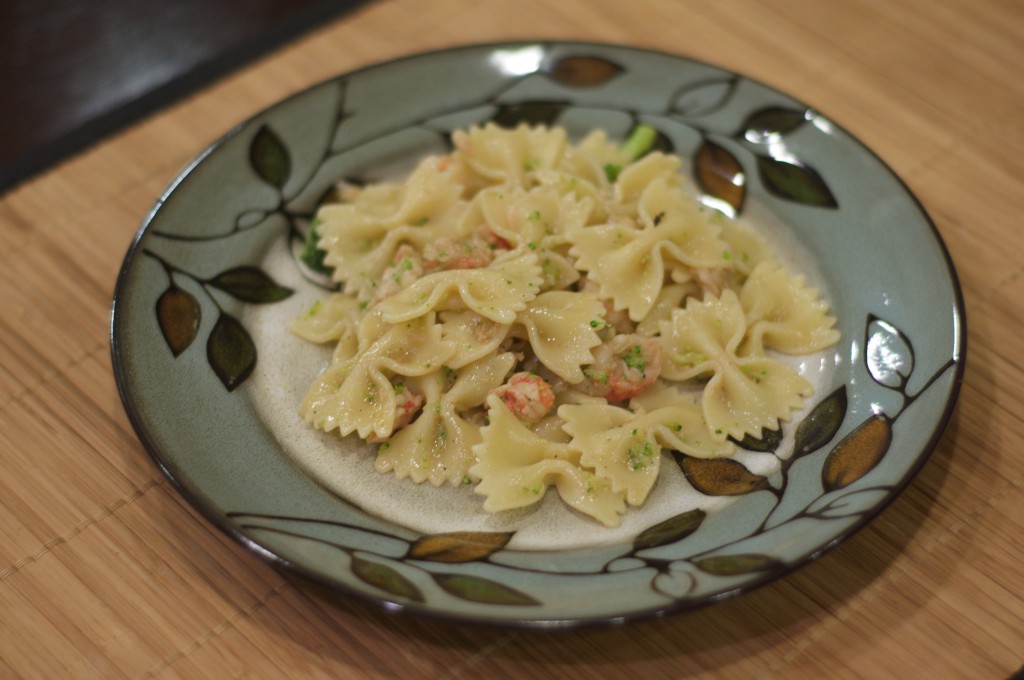 1 pound Farfalle pasta
1 broccoli crown, cut into florets
½ cup unsalted butter
1 teaspoon dried sage
½ teaspoon salt
¼ teaspoon black pepper
Pinch nutmeg
1 pound langoustine lobsters, cut into ½ inch pieces
Grated Parmesan cheese, optional
Cook pasta to al dente, according to the instructions on the package. Drain and set aside.
Meanwhile, bring another pot of water to a boil. Cook broccoli for 2 minutes, or until bright green. Drain broccoli. Chop broccoli florets into roughly half inch pieces.
Melt butter in a large skillet, over medium high heat. Cook until butter has turned a golden color, about 4 minutes. Add chopped broccoli and sage. Sauté for 2 minutes. Add salt, pepper, and nugget and stir to combine.
Add lobster and sauté until lobster is warm. Toss the pasta with the sauce and divide among 6 plates.
Serve hot, topped with grated Parmesan cheese, if desired.
Recipe by
The Little Chef
at http://littlechefblog.com/farfalle-brown-butter-lobster-sauce/