Braised Lamb Shoulder Chops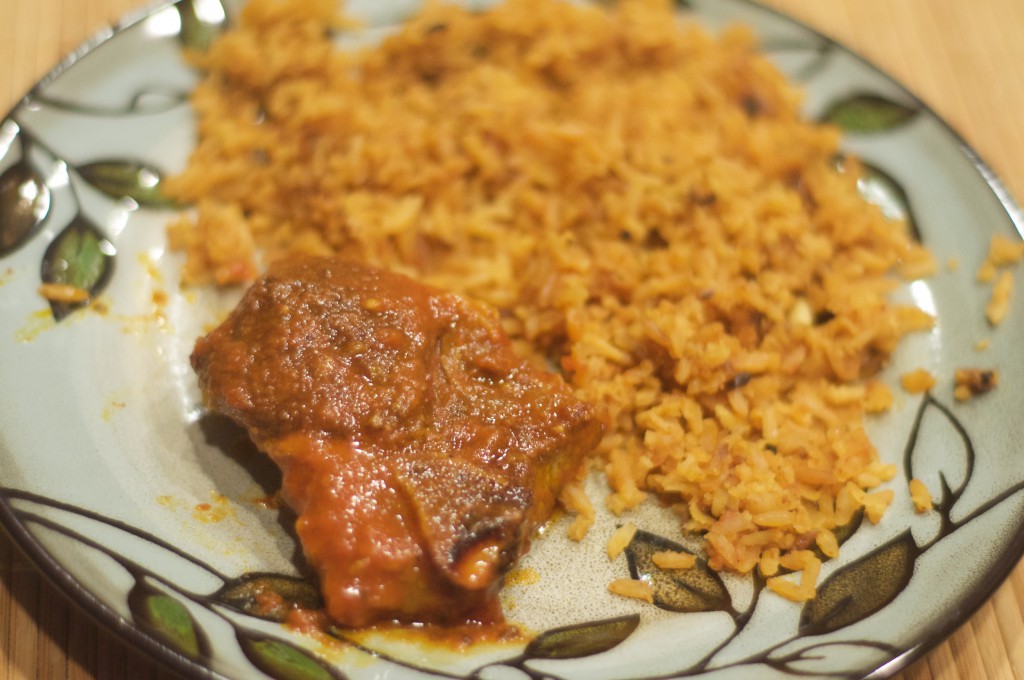 4 lamb shoulder chops
Salt and pepper, to taste
1 tablespoon butter
1 tablespoon olive oil
3 garlic cloves, minced
1 teaspoon dried herbs de Provence
1 cup white wine
½ cup chicken broth
1 cup tomato puree
Wash lamb chops and pat dry. Season lamb chops with salt and pepper, to taste.
Heat butter and olive oil in a large heavy bottom skillet, over high heat. Place chops in the pan and sear until they are brown on both sides, about 2 minutes per side. Remove chops from the skillet and set aside.
Reduce heat to medium. Add the garlic and herbs and sautee until fragrant, about 30 seconds. Pour wine into the skillet and simmer until wine is reduced by half, scraping up brown bits from the bottom of the skillet.
Add the chicken broth tomato puree to the skillet and simmer until sauce mixture is reduced by half.
Place the lamb chops back into the skillet. Reduce heat to low and simmer until the chops are tender, about 45 minutes.
Recipe by
The Little Chef
at http://littlechefblog.com/braised-lamb-shoulder-chops/