Cinnamon Crisps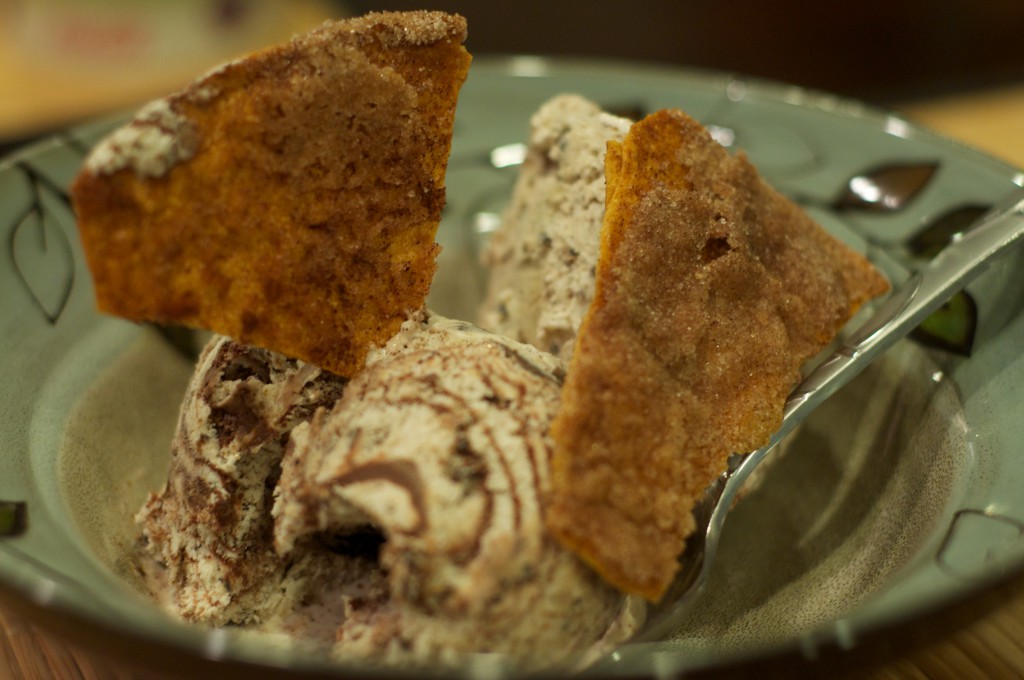 1 cup sugar
1 tablespoon cinnamon
1 stick butter, melted
3 (small size) flour tortillas
Preheat oven to 350 F. Line a baking sheet with parchment paper.
In a small bowl, combine the sugar and cinnamon.
Place tortillas evenly on the baking sheet, in a single layer. Brush the top of the tortillas with the melted. butter. Sparkle the tops of the tortillas with the cinnamon sugar mixture. Flip the tortillas over and repeat on the other side.
Bake until the tortillas are crispy, about 15-17 minutes. Remove the baking sheet from the oven and allow the crisps to cool completely.
Once the crisps have cooled, break them into smaller pieces and serve with vanilla or your favorite flavor of ice cream.