Dill Dip
Shay had bought a dill dip mix from a craft fair and made it for us.  I don't know exactly what was in it, but it was a mix of herbs and spices that you add to sour cream (I think.  I didn't watch her make it) in order to make the dip.  It was delicious, but expensive.
I wanted to try to make my own dill dip using ingredients which I had at home.  I figured that even if it didn't taste as good as the one from the craft fair, I should hopefully be able to make a decent dip.
One "downside" to this dip is that it needs to be made in advance.  It needs to be refrigerated overnight so that the flavors get a chance to meld.  But, it is well worth the wait!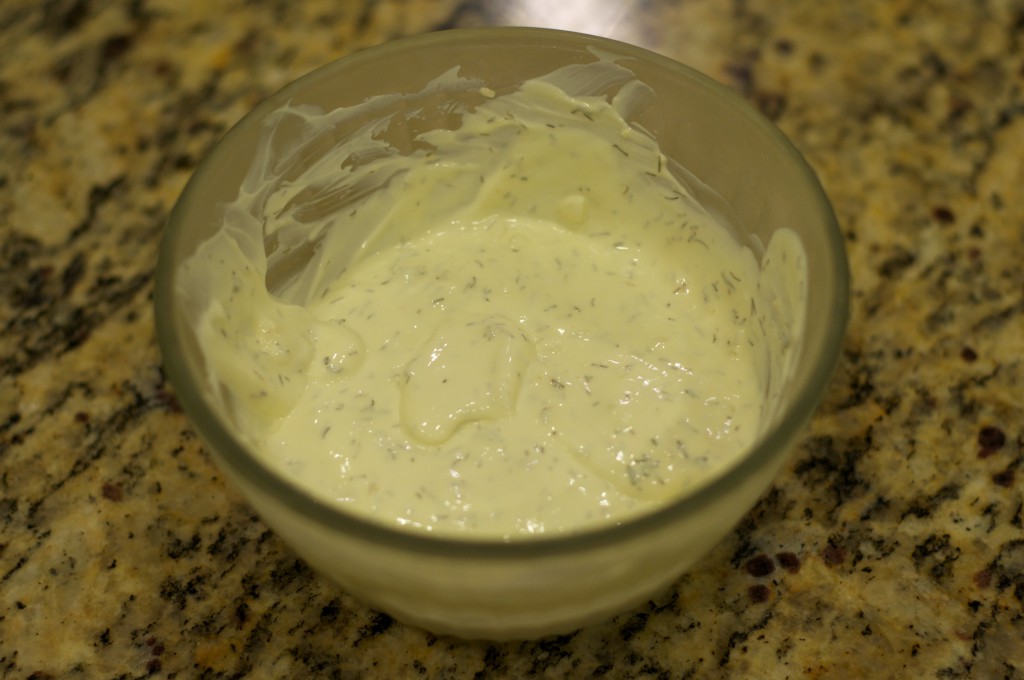 Dill Dip
Delicious dill dip that you can make at home with just a few ingredients!
Ingredients
½ cup mayonnaise
½ cup sour cream
½ tablespoon dill weed
½ tablespoon dried onions
½ tablespoon dried parsley
¼ - ½ teaspoon salt, or to taste*
Instructions
Combine all ingredients in a bowl, and mix well.
Cover and refrigerate for at least 12 hours, or overnight, so that the flavors can meld together.
Serve with crisp, crunchy vegetables or chips.
Notes
* Reduce the amount of salt used if serving with chips.
Adapted from  Six Sister Stuff