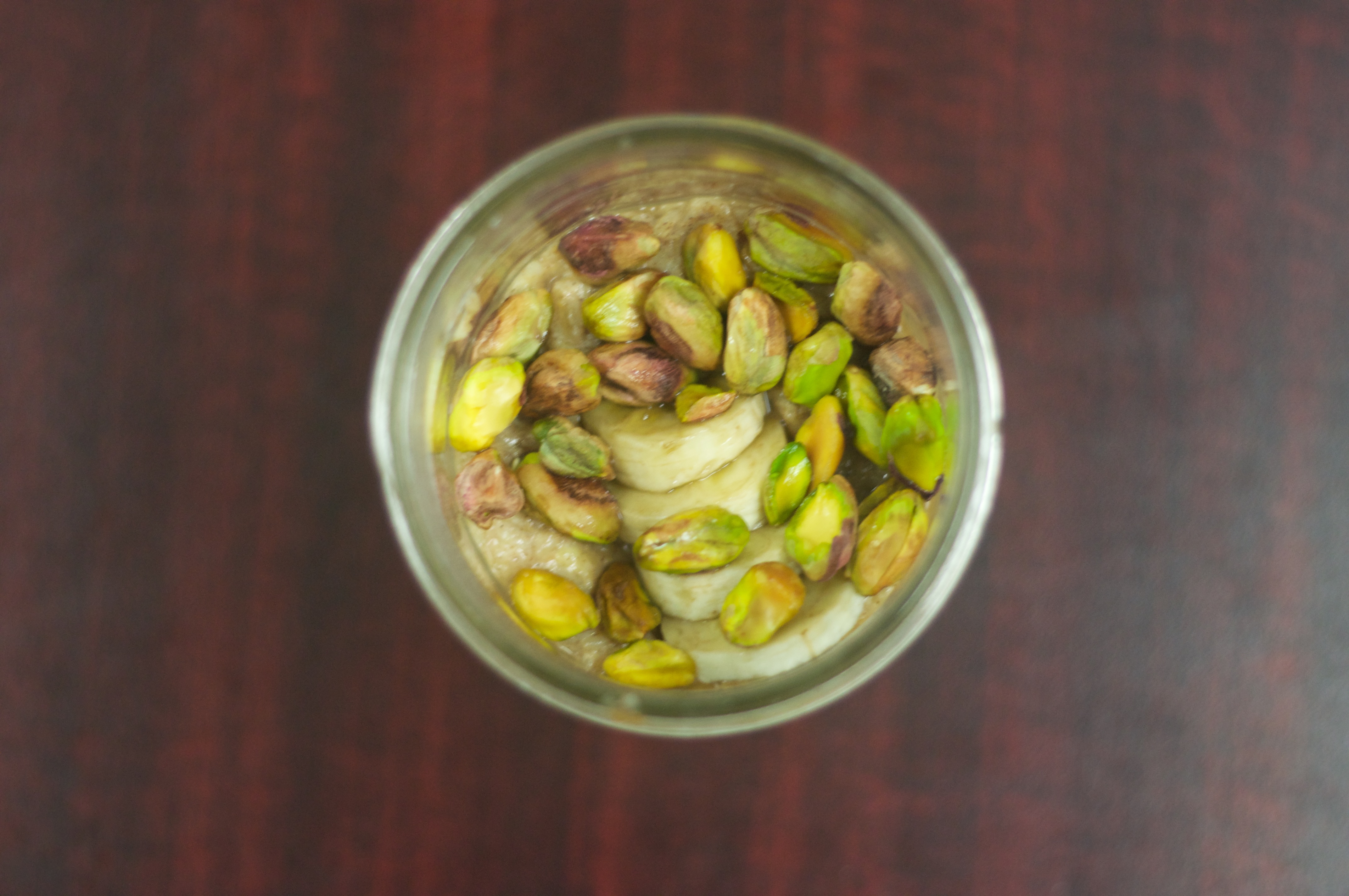 Baklava Oatmeal
I love baklava!  It's this amazingly delicious Greek dessert.  I don't know exactly what is in it, but it contains phyllo dough, is sweet and sticky.  I've heard that it contains honey, pistachios, cinnamon and is a lot of work to make.  Perhaps one day I will make it, but for now, I will just buy it from a Greek restaurant instead.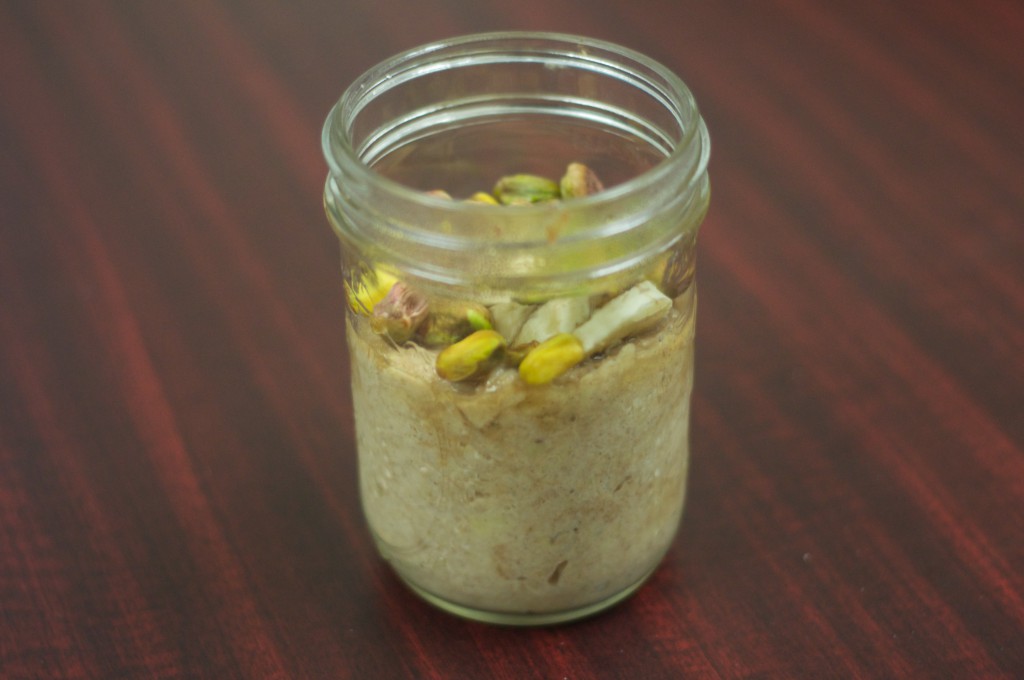 That doesn't meant I can't try to make an oatmeal with all of the same flavors as the dessert.  This is much healthier than the dessert because it's oatmeal.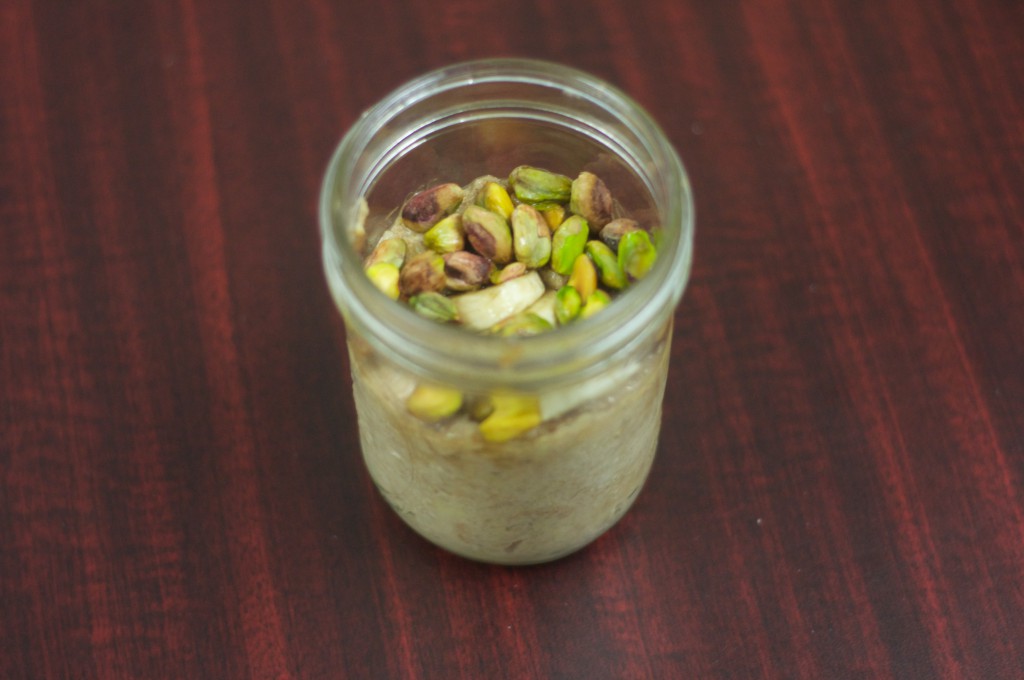 Yes, this oatmeal does contain honey in it, but it only has a small amount of sweetener in it.  A banana is used as the main sweetener for this dish.

Baklava Oatmeal
Ingredients
1 cup milk
½ cup rolled oats
1 banana
1 teaspoon cinnamon
2 teaspoons honey
¼ cup pistachios, shells removed
Instructions
In a small pot, bring milk to a boil over medium heat. Add the oats and stir to combine.
Meanwhile, thoroughly mash half the banana. If the banana is not throughly mashed, the banana flavor will be very strong in the oatmeal. Add banana to the oatmeal. Stir until banana is thoroughly incorporated into the oatmeal. Slice the other half of the banana if desired, or save it for another meal.
Once most of the liquid has been absorbed, about 5 minutes, add the cinnamon and honey. Stir to combine.
Top with sliced bananas, if desired. Top with pistachios.
Serve hot.
Adapted from The Oatmeal Artist