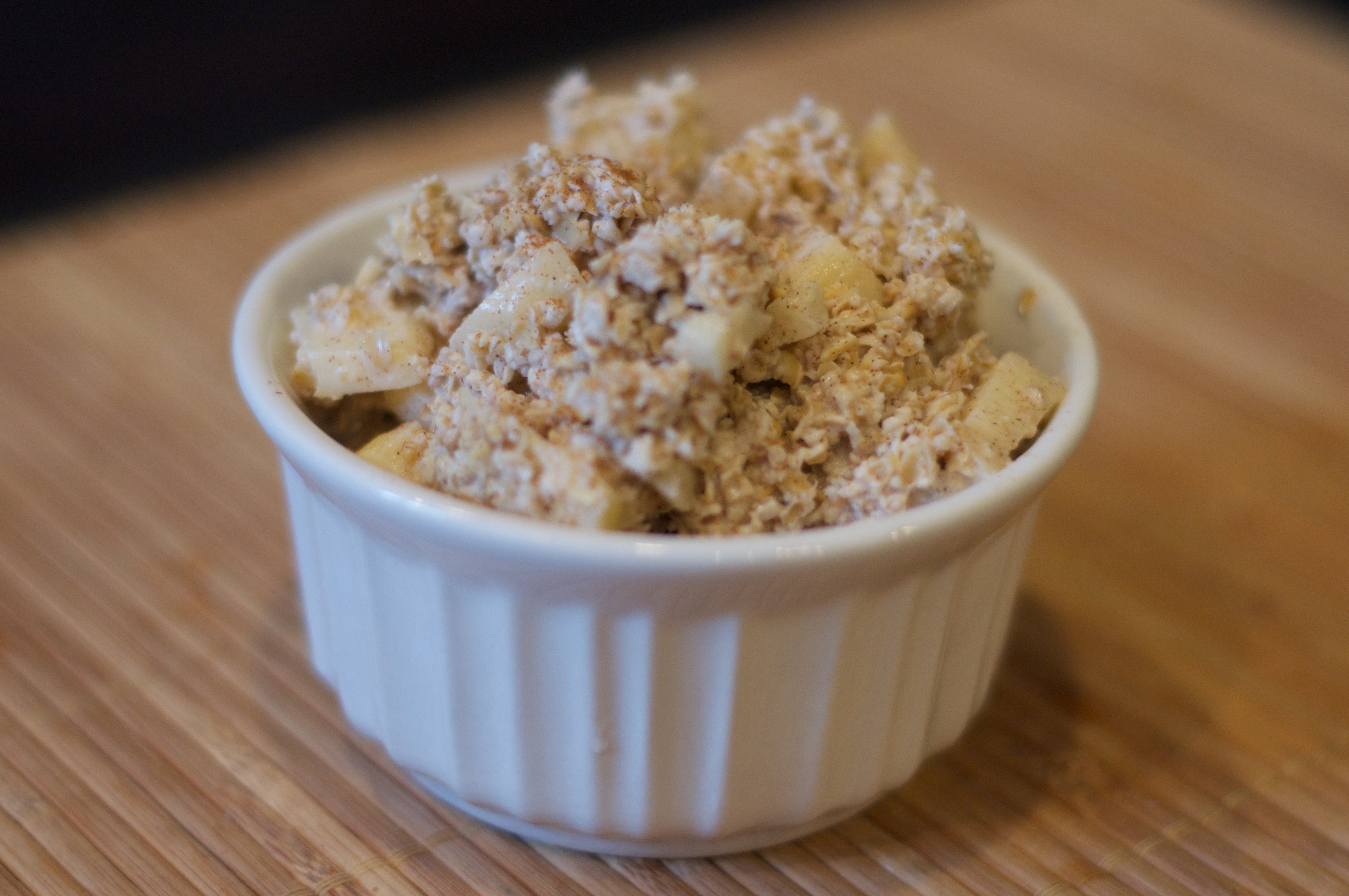 Apple Cinnamon Overnight Oats
Mike has been trying to eat healthier lately.  Well, technically we both have.  However, Mike is a breakfast guy.  He loves breakfast foods: bagels, pancakes, waffles, bacon, eggs…  He would probably eat breakfast foods all day long if he could.  I, on the other hand, am not a big fan of breakfast foods.  I usually just eat leftovers for breakfast.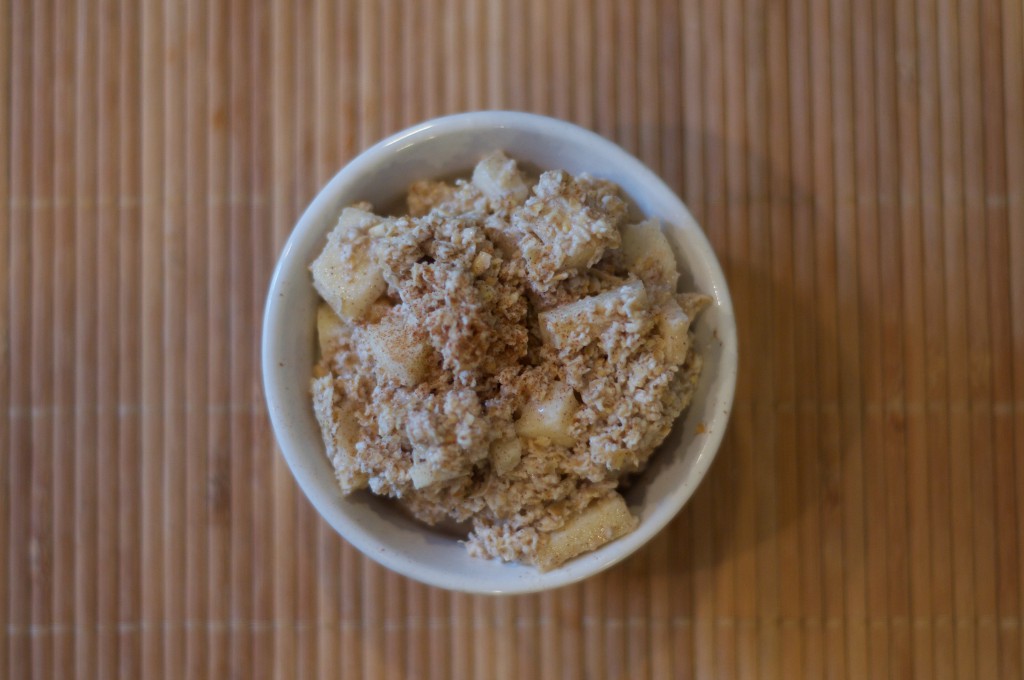 Mike also hates eating regular food (leftovers) for breakfast.  He'll make exceptions every now and then, but he feels that regular food is too heavy to eat in the morning.  I really don't get it.  If I have a bagel, I would be hungry again in an hour or so.  I want real food for breakfast!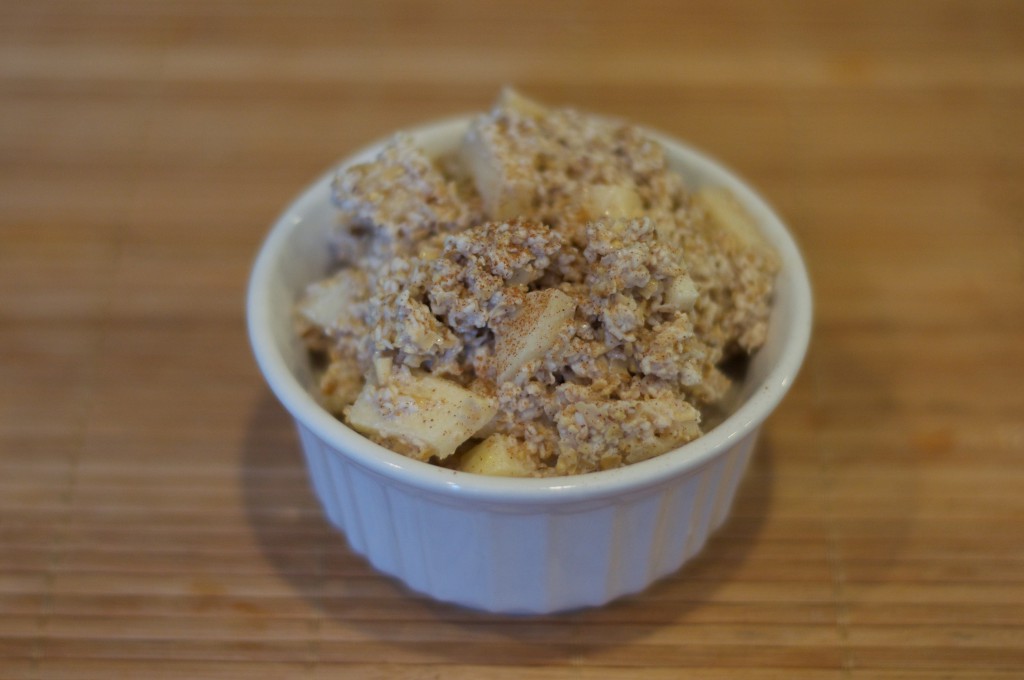 Mike would also sometimes skip breakfast because he doesn't have time to eat or bring food with him.  I decided to start making overnight oats for him.  These are simple, quick and healthy to boot!  It's basically just oatmeal (healthy), milk (healthy) and fruit (healthy).  The are so many possibilities that he could have a different overnight oats for breakfast every morning and not get tired of eating the same thing every night.
Use a container that is larger than a pint size mason jar if using a regular sized apple.  I ended up making this in a pint size mason jar and then has to transfer it to a pint and a half jar because the apples took up too much space.

Apple Cinnamon Overnight Oats
Ingredients
1 cup rolled oats
1 cup milk
1 apple, peeled and chopped
1 teaspoon ground cinnamon
½ teaspoon vanilla extract
Pinch of sea salt
Dash of nutmeg
1 tablespoon honey (optional), to taste
Instructions
Add all of the ingredients in a jar or container that will hold at least a pint and a half of fluid. Stir well to combine. Refrigerate the mixture overnight. If it is too thick, add a splash of milk in the morning prior to serving.
Adapted from  Free People Blog