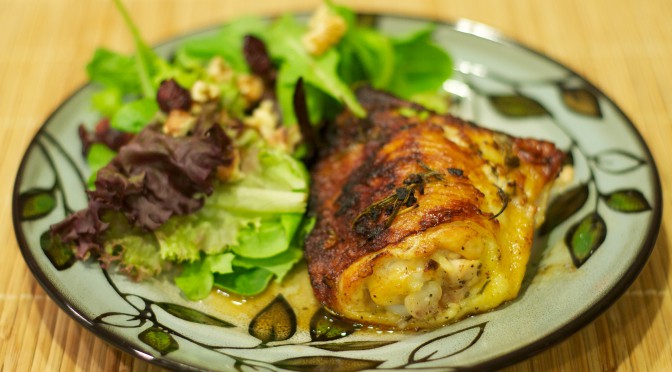 Skillet Rosemary Chicken
We have a Rosemary bush in the backyard, but have yet to actually use any Rosemary from that bush until now.  We had some dried Rosemary that came in the spice rack so we've just been using that whenever we needed Rosemary.
Chicken was on sale at the grocery store this week.  There weren't any packages of chicken thighs out, so I asked the employee in the meat department if there were any more chicken thighs.  He asked me how many I wanted.  I told him about 4 pounds.  He told me that they are sold in family sized packages and asked me how many packages I wanted.  I told him I wanted one package.  He brought me a package that had five and a half pounds of chicken things in it.  Needless to say, we've been having a lot of chicken thighs recently.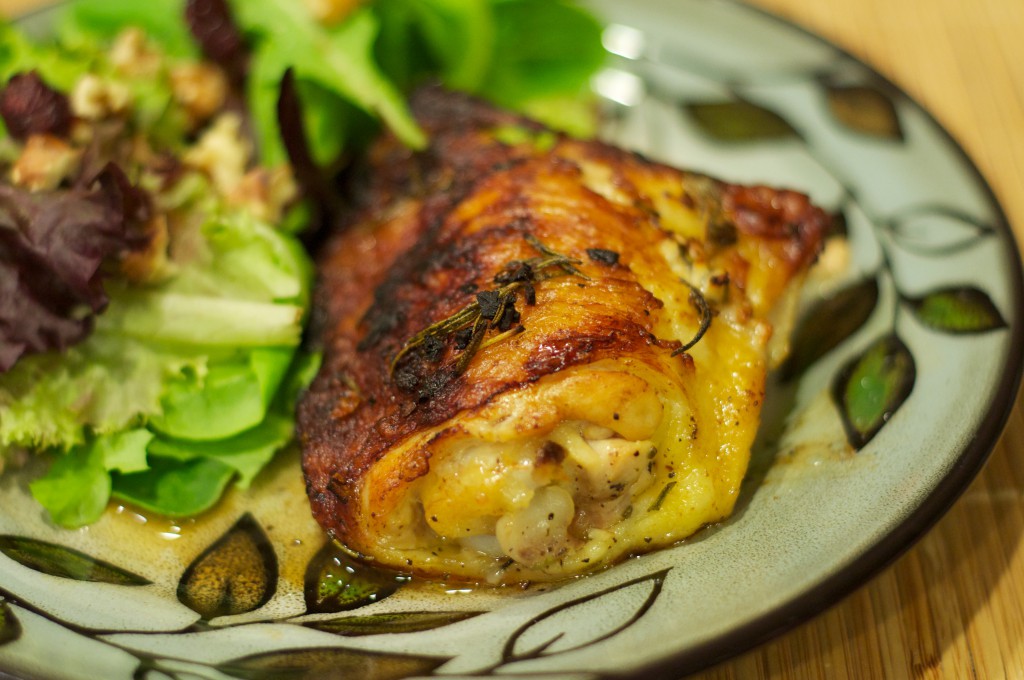 I used lemon juice for the marinade, but added lime juice to the chicken prior to putting the skillet in the oven.  Apparently there was just enough lemon juice for the marinade.  Mike had used up all the rest of the lemon juice on the lemon bars!  Lemon juice could be used instead of lime juice.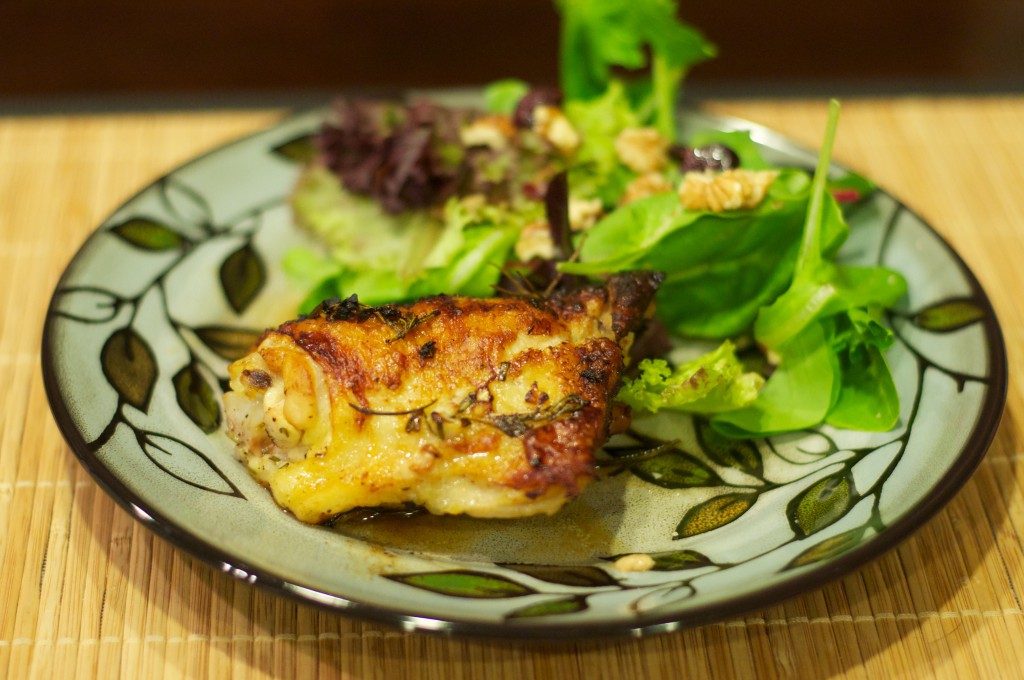 The chicken had a strong lemon flavor, but was very juicy and tender on the inside.  Mike and I both agreed that the chicken was delicious!  We at the chicken with some Cranberry, Walnut, Feta salad.

Skillet Rosemary Chicken
Ingredients
1 tablespoon. fresh rosemary leaves, minced
3 cloves garlic, minced
2 tablespoons lemon juice
2 tablespoons extra-virgin olive oil
Sea salt and freshly ground black pepper, to taste
6 bone in, skin on chicken thighs
2 tablespoons lime juice*
2 sprigs fresh rosemary
Instructions
Preheat oven to 450 F.
In a medium bowl, combine minced rosemary, garlic, lemon juice, olive oil, and salt and pepper to taste. Dip the chicken in the olive oil mixture, turning chicken so that both sides are coated in the mixture.
Heat an oven safe skillet over medium high heat. Place chicken, skin side down, in skillet and sear until skin is golden and crispy, about 5 minutes. Remove from heat.
Flip chicken over so that it is skin side up. Pour remaining olive oil mixture evenly over the chicken. Drizzle lime juice evenly over the chicken. Add rosemary sprigs to the skillet, between pieces of chicken.
Roast for 20 to 25 minutes or until chicken is cooked through.
Serve immediately.
Notes
* Additional lemon juice could be used instead of lime juice.
Adapted from Paleo Leap