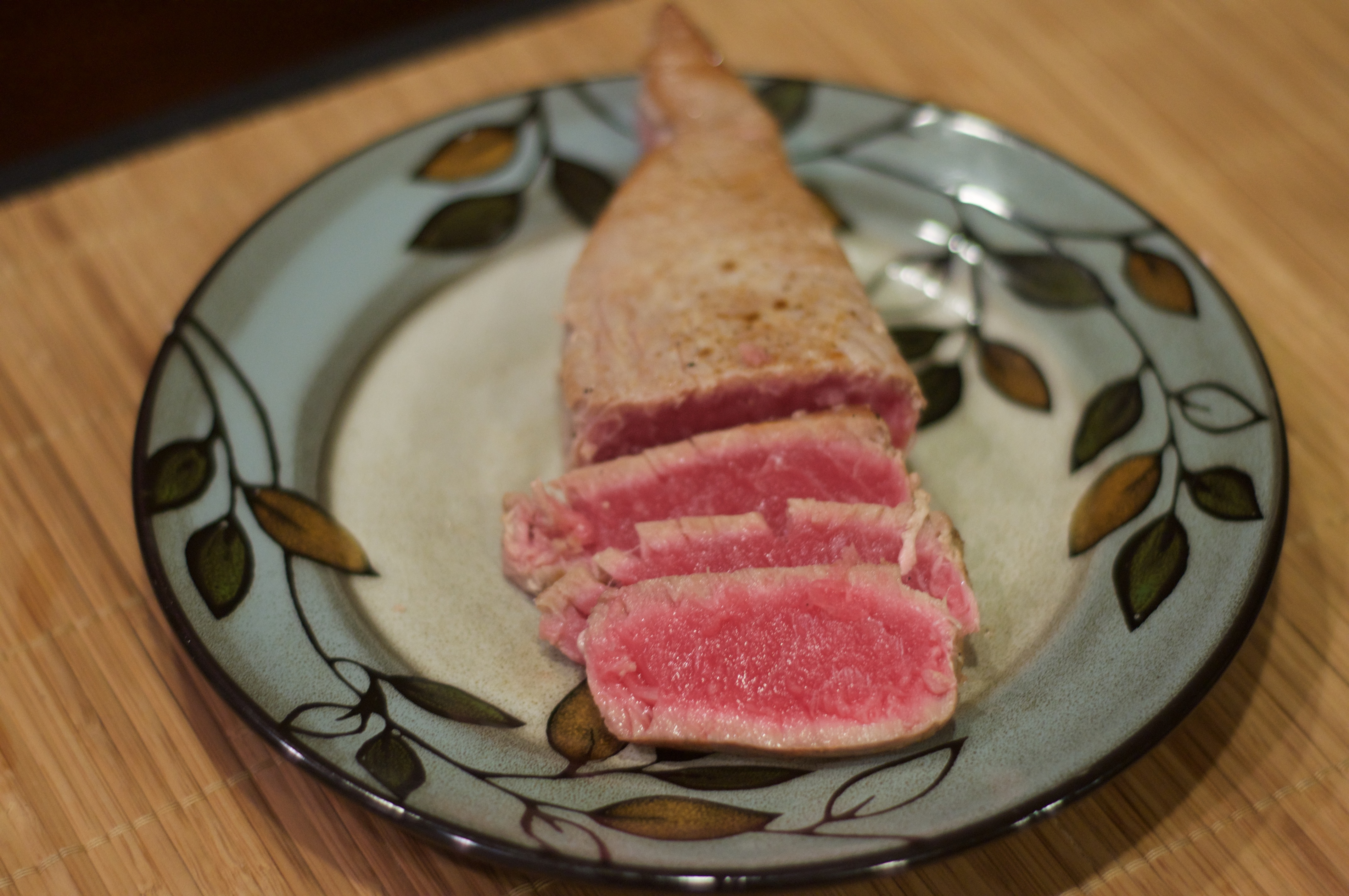 Seared Ahi Tuna
I've seen seared Ahi Tuna on the menu at restaurants before, but I've always been afraid to try it.  This was during the time when I was afraid to eat raw fish.  I remember going to a sushi restaurant and asking the waitress whether or not something on the menu was "cooked".  The problem is, I asked her this about pretty much all of the items on the menu.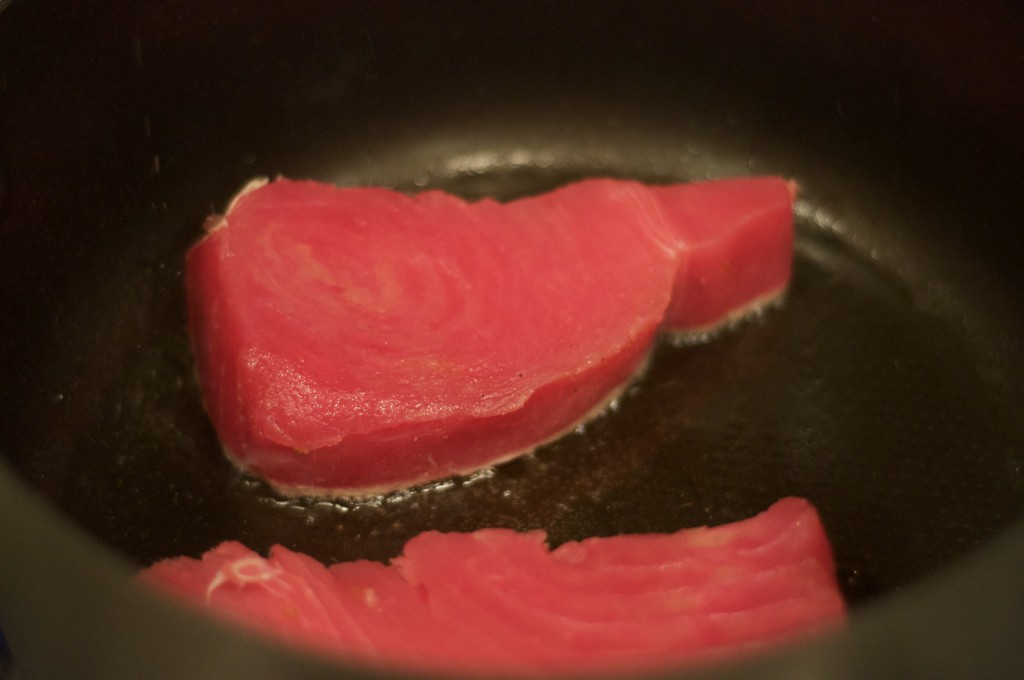 I'm not afraid of eating raw fish anymore.  Don't get me wrong, I'm don't just buy some fish from the counter at the grocery store and just eat it, but I am willing to try some sushi which includes raw fish.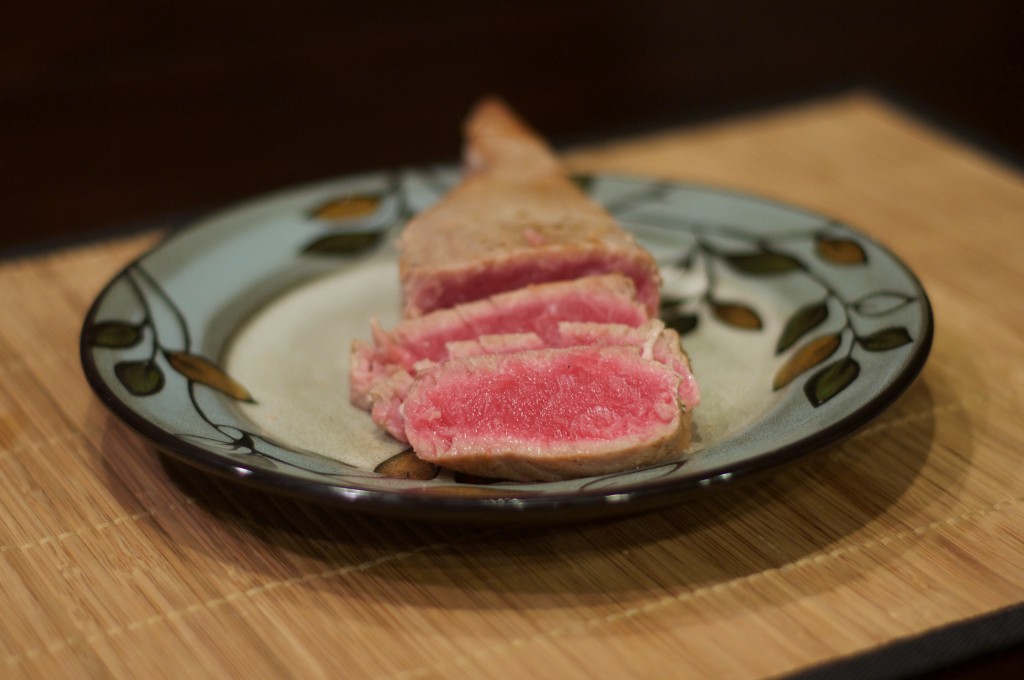 Mike also recently started eating the raw tuna.  I'm not quite sure what caused him to change his mind, since he was averse to touching any seafood, cooked or not, before.  But since he started eating raw tuna, I decided to try making seared tuna.
It's actually not very hard at all, and is quite delicious.  Mike will even randomly ask if I will make seared tuna for him, something he would never have done before.

Seared Ahi Tuna
Ingredients
2 (5 ounce) fresh Ahi Tuna steaks
Salt and pepper, to taste
1 tablespoon olive oil
Instructions
Liberally season tuna with salt and pepper, to taste.
Heat olive oil in a skillet over high heat. Once oil is hot, place tuna in the skillet, in a single layer. Sear for about 1½ minutes on each side, or until desired doneness has been reached.
Remove tuna from heat. Slice tuna against the grain, and serve hot.