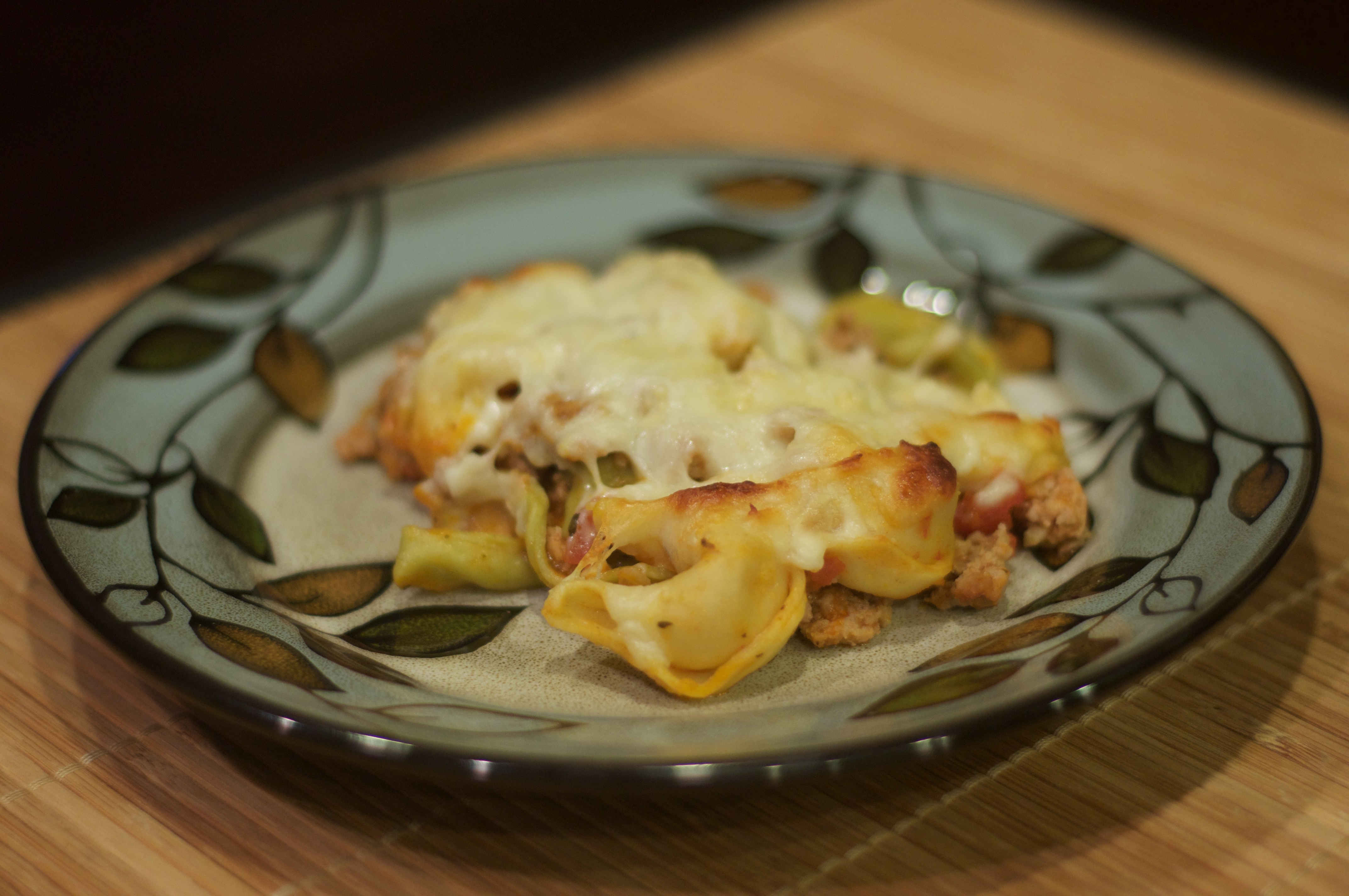 Turkey Tortellini Bake
I love tortellini.  There is just something so delicious about pasta that is filled with something else.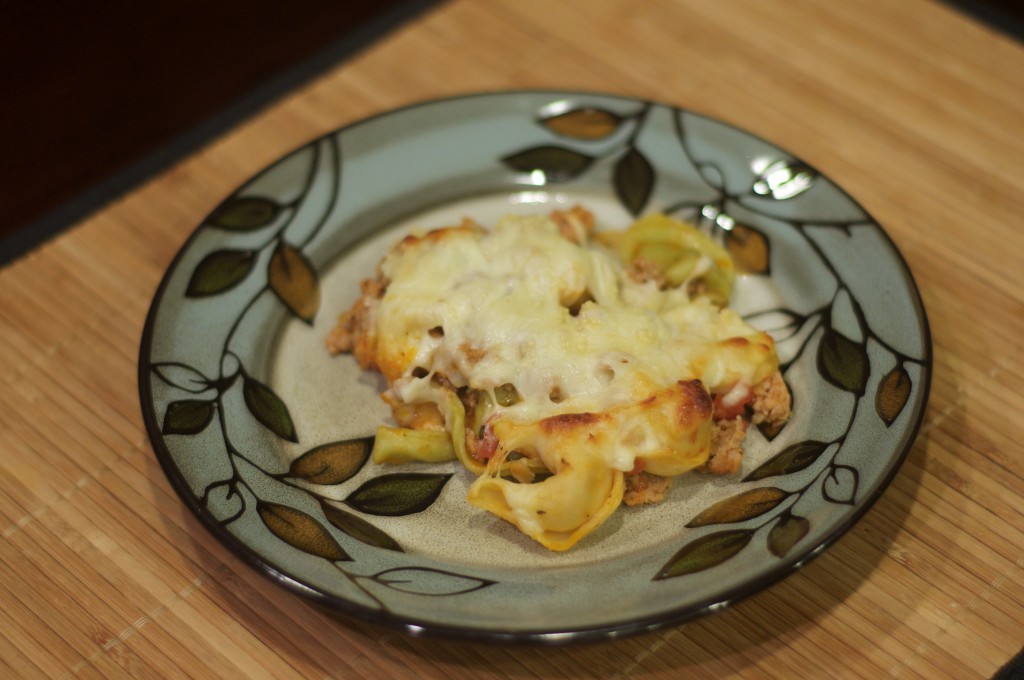 Most of the time, I just make some sauce and pour it over the tortellini.  But sometimes I want to prepare the tortellini in a different way.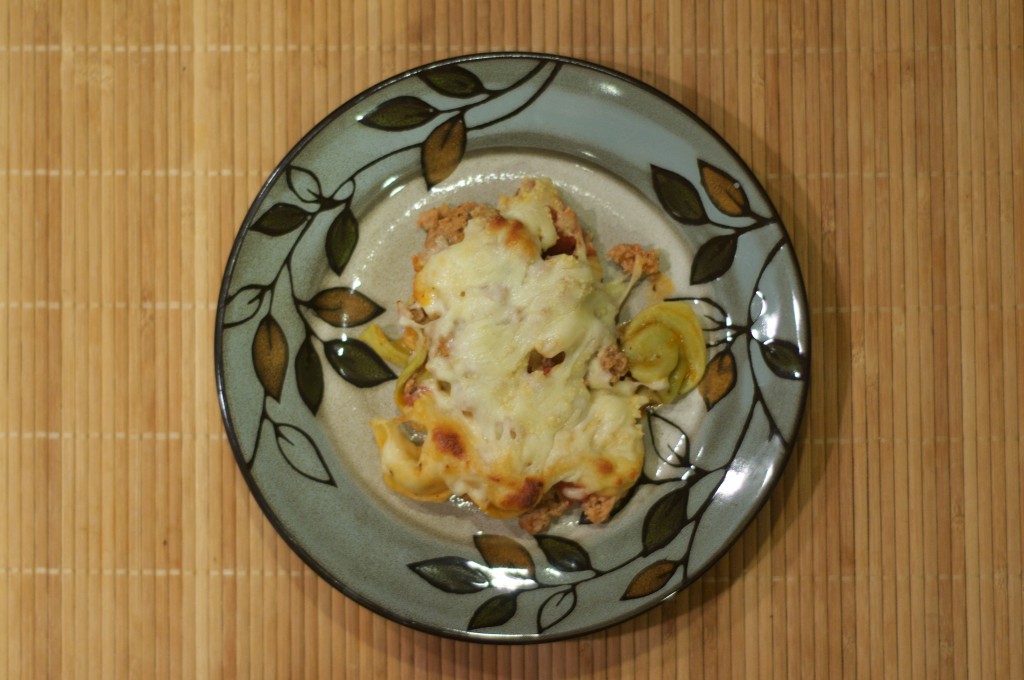 This dish is great on a cold day, with some nice crusty warm French bread.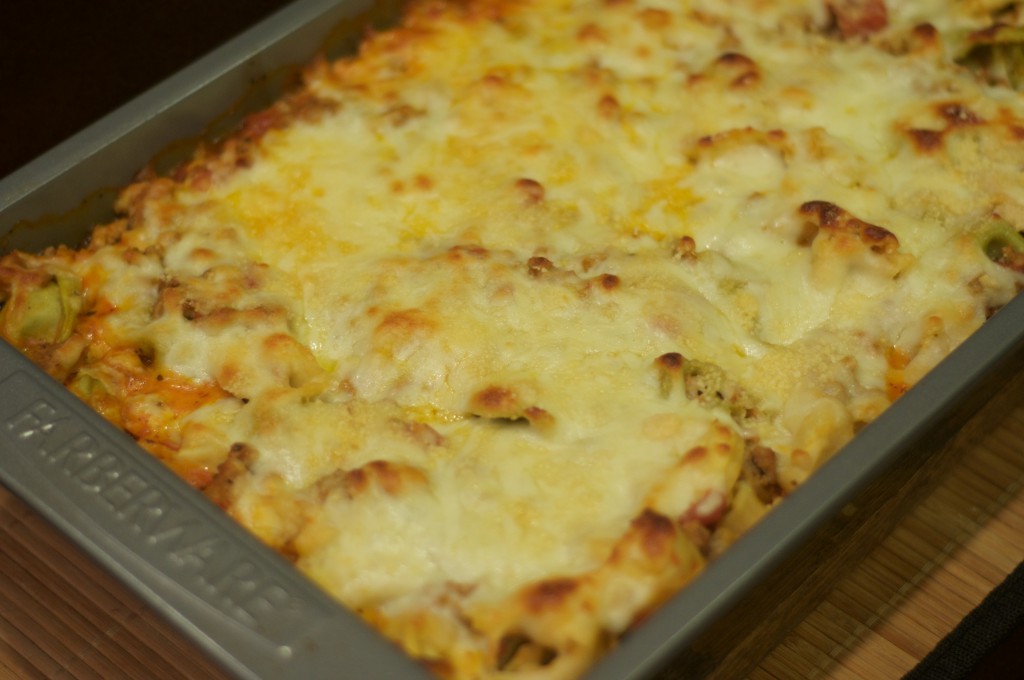 This dish even has an amazing layer of cheesy goodness on the top.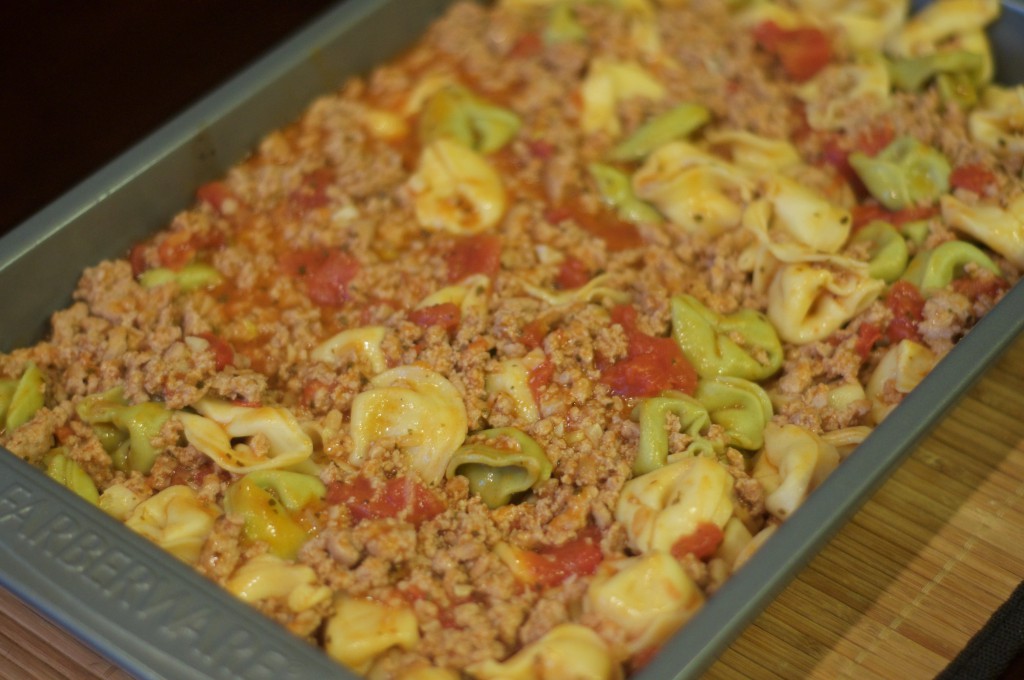 Use the fresh tortellini that can be found in the refrigerated section of the grocery store.  The dried ones that are found in the pasta aisle will NOT taste as good.

Turkey Tortellini Bake
Ingredients
2 (9 ounce) packages refrigerated cheese tortellini
1 tablespoon olive oil
1 onion, chopped
6 garlic cloves, minced
20 ounces 93% lean ground turkey
1 (14.5 ounce) can diced tomatoes
1 (10¾ ounce) can condensed tomato soup
1 teaspoon dried basil
1 teaspoon dried oregano
1½ cups shredded mozzarella
½ cup grated Parmesan cheese
Instructions
Preheat oven to 375 F.
Cook tortellini according to the instructions on the package, but cook for one minute less than directed. Drain tortellini and set aside.
Meanwhile, heat olive oil in a large skillet over medium high heat. Add garlic and onion and sauté until fragrant, about 30 seconds. Add ground turkey, breaking up turkey into small pieces as it is cooking. Cook until turkey is cooked through.
Add diced tomatoes, including the juices, tomato soup, basil, and oregano. Stir to combine. Add the tortellini and gently stir so to combine. Be careful so that tortellini does not tear while it is being mixed.
Spread tortellini mixture into an ungreased 9 x 13 inch baking dish. Evenly sprinkle the top with mozzarella cheese. Evenly sprinkle the the Parmesan cheese over the top.
Bake, uncovered, for 20 minutes or until dish is heated through.
Serve hot.
Adapted from 9 x 13: The Pan that Can