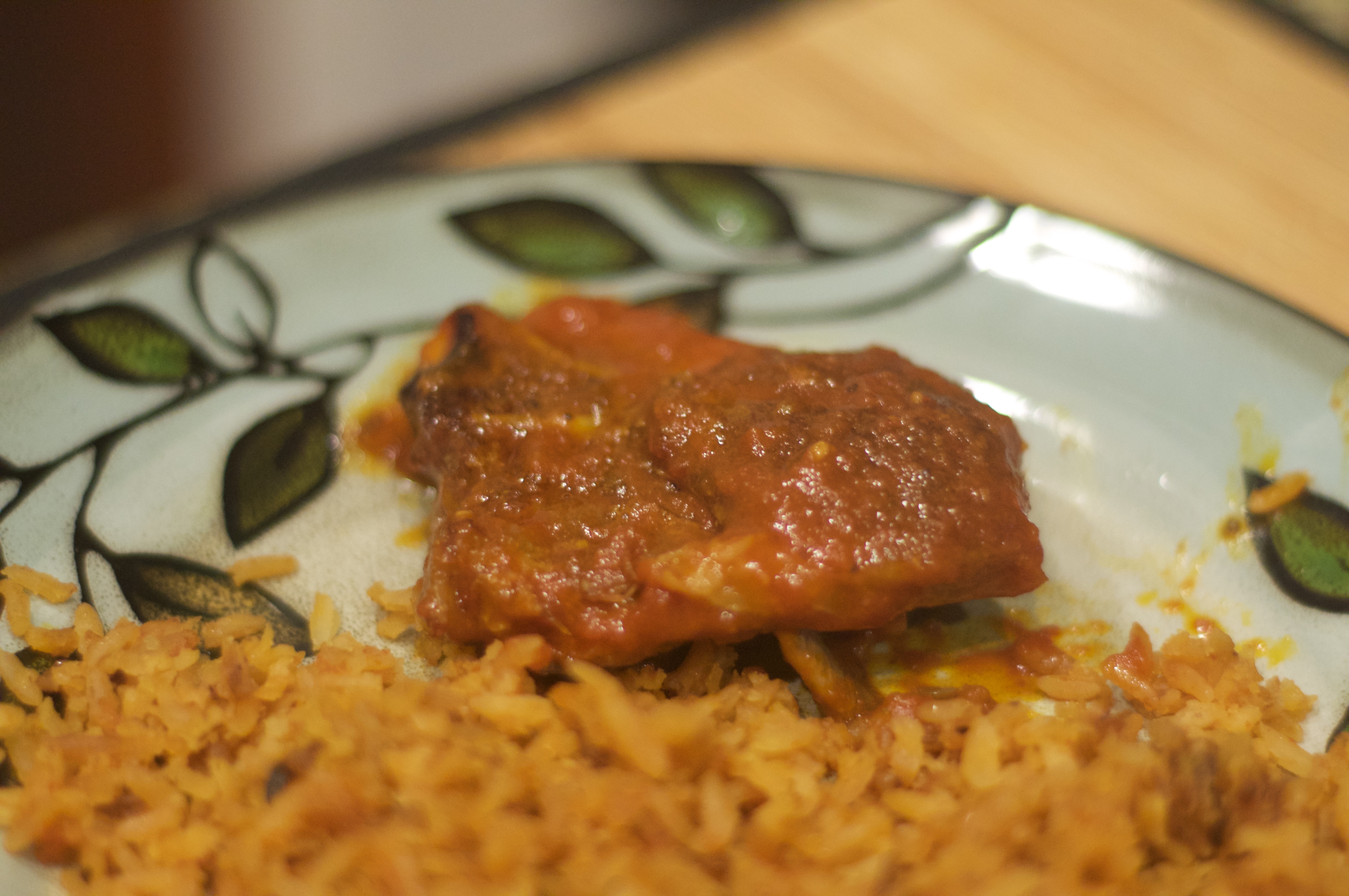 Braised Lamb Shoulder Chops
I saw lamb shoulder chops on sale at the grocery store and decided to pick some up.  I had this impression that lamb chops are not only delicious, but also very simple to cook.  Season each side with a little salt and pepper, sear both sides of the chop and serve.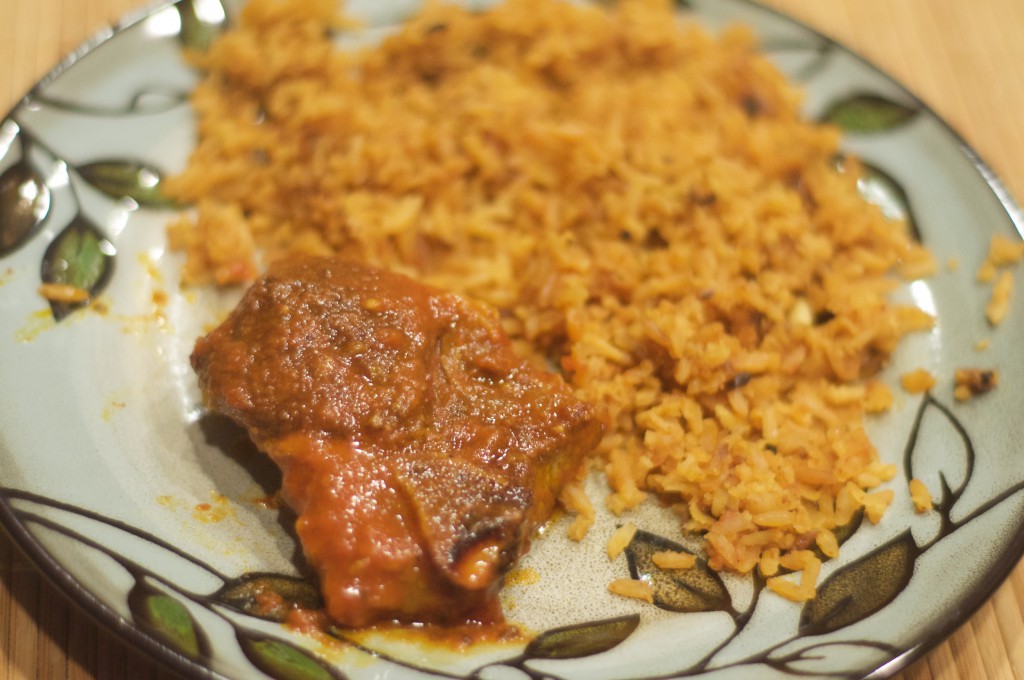 It wasn't until I had gotten home, after already purchasing the lamb shoulder chops, that I found out that these are not the same as lamb chops.  Lamb shoulder chops are a much toucher cut of meat, and are usually braised, until they are tender.  The meat will be very tough if you try to cook them the same way as lamb chops.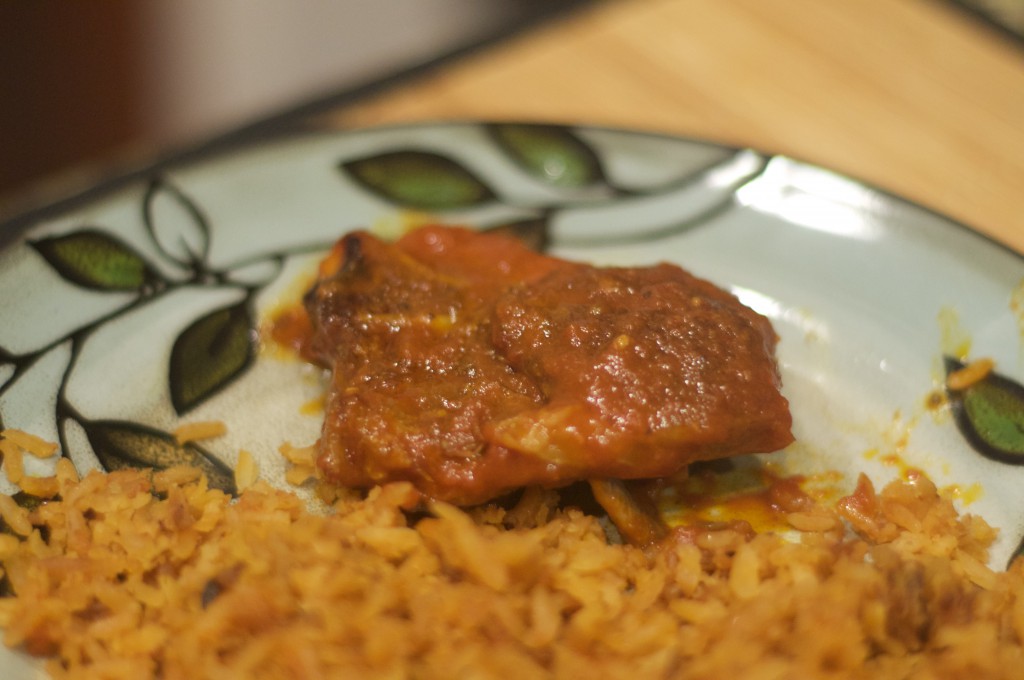 This recipe also uses up tomato puree, which was a side benefit.  Mike bought a large can of tomato puree so that he could make a large batch of Spanish rice (OK, it was actually a couple of batches of Spanish rice).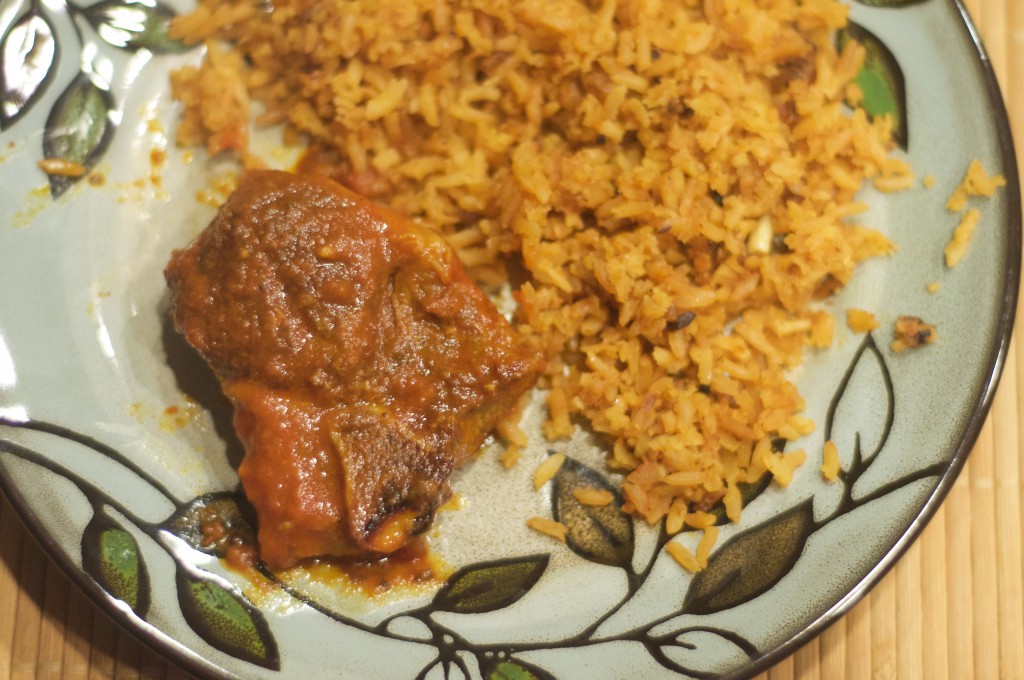 I served this with Spanish rice because that is what I had at home.  It would also go nicely with mashed potatoes.

Braised Lamb Shoulder Chops
Ingredients
4 lamb shoulder chops
Salt and pepper, to taste
1 tablespoon butter
1 tablespoon olive oil
3 garlic cloves, minced
1 teaspoon dried herbs de Provence
1 cup white wine
½ cup chicken broth
1 cup tomato puree
Instructions
Wash lamb chops and pat dry. Season lamb chops with salt and pepper, to taste.
Heat butter and olive oil in a large heavy bottom skillet, over high heat. Place chops in the pan and sear until they are brown on both sides, about 2 minutes per side. Remove chops from the skillet and set aside.
Reduce heat to medium. Add the garlic and herbs and sautee until fragrant, about 30 seconds. Pour wine into the skillet and simmer until wine is reduced by half, scraping up brown bits from the bottom of the skillet.
Add the chicken broth tomato puree to the skillet and simmer until sauce mixture is reduced by half.
Place the lamb chops back into the skillet. Reduce heat to low and simmer until the chops are tender, about 45 minutes.
Adapted from San Pasqual's Kitchen