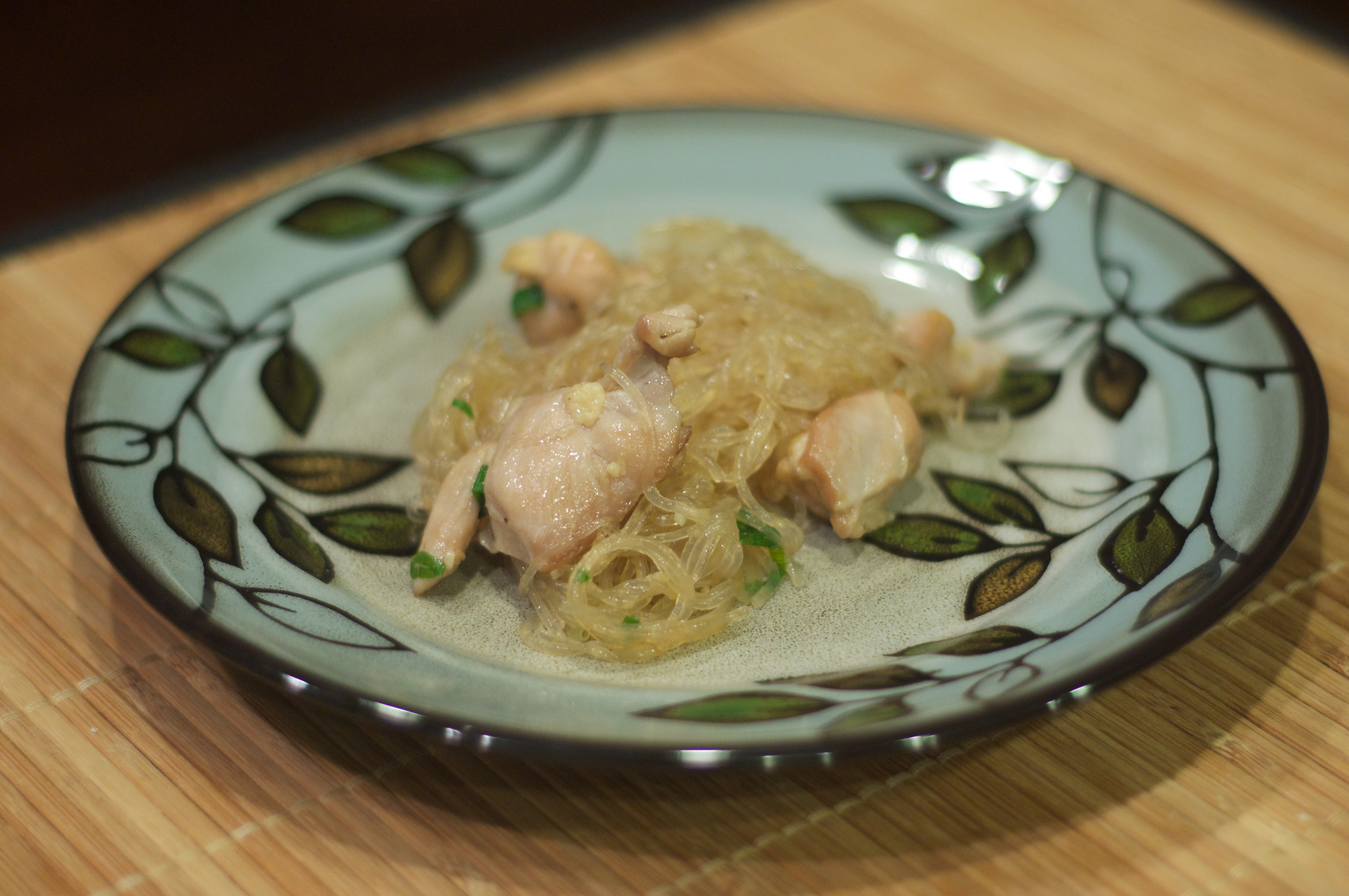 Mien Xao Ga (Bean Thread Noodles Stir Fried with Chicken)
I know that "bean thread" noodles probably sound terrible to most people.  I know Mike was pretty hesitant to give them a try.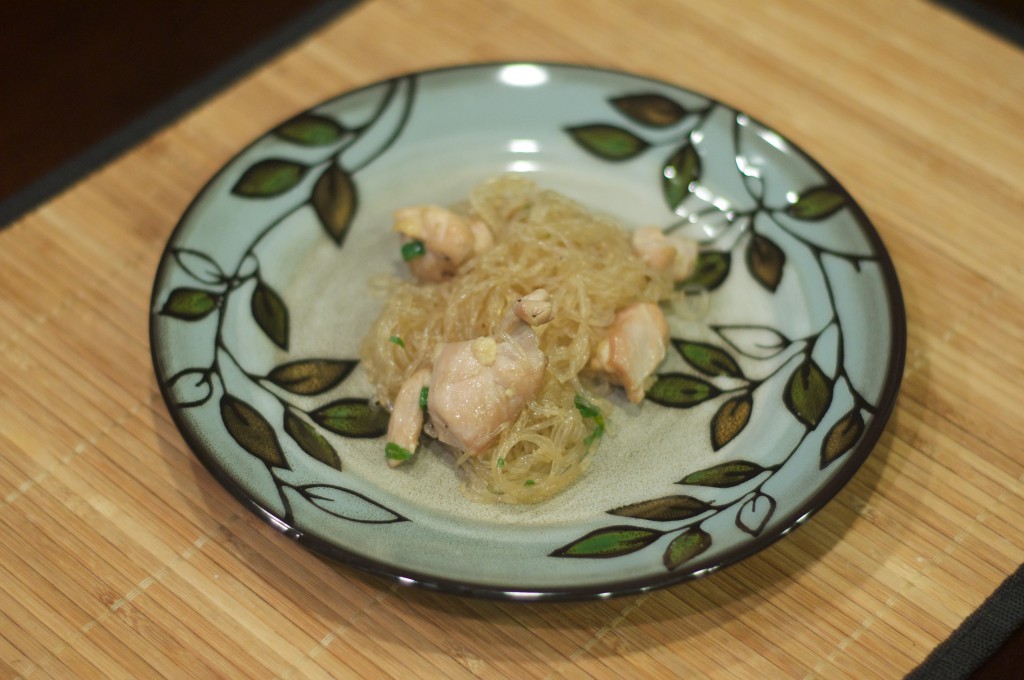 These noodles don't taste like beans though.  They don't really have a strong taste at all, just like most other noodles out there.  That is not to say that bean thread noodles taste like angel hair pasta.  These noodles are "stronger" and more chewy in my opinion, which makes them great for stir fries.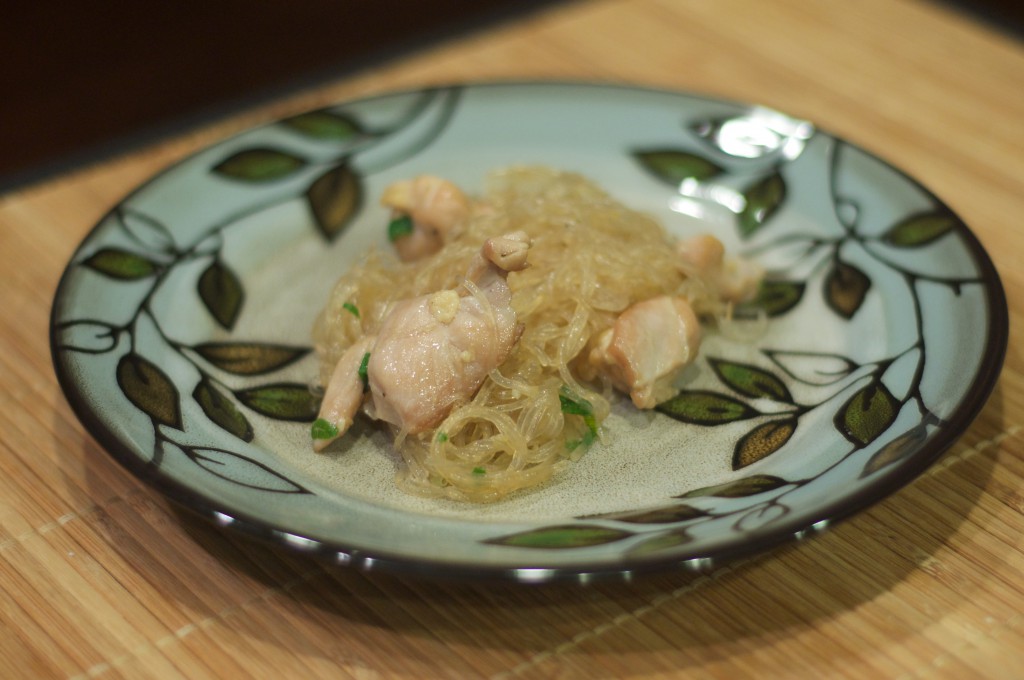 I highly suggest preparing the other ingredients while the bean thread noodles are soaking.  You won't have time to mince the garlic and dice the onions after starting to make the stir fry.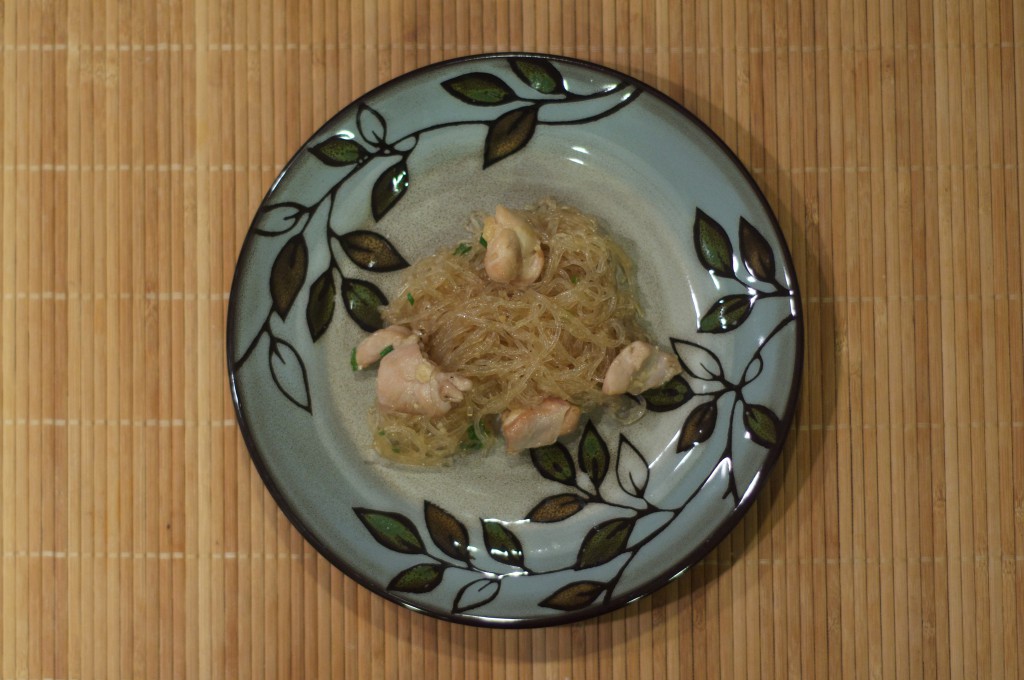 This recipe is so quick and simple to make.  It is a great meal for a weeknight when you don't have very much time to cook, or are just too tired to make something fancy for dinner.

Mien Xao Ga (Bean Thread Noodles Stir Fried with Chicken)
Ingredients
¼ pound dried bean thread noodles (mien), about 2 small bundles
2 tablespoons olive oil
3 garlic cloves, minced
½ small onion, diced
¾ pound boneless skinless chicken thighs, cut into bite sized pieces
¾ cup chicken broth
2 tablespoons fish sauce
1 tablespoon soy sauce
½ teaspoon pepper
2 tablespoons thinly sliced green onion
Instructions
In a medium sized bowl, place the bean thread noodles. Add enough warm water to cover the noodles. Soak the noodles until they are pliable, about 10 to 20 minutes. Once the noodles are pliable, cut them into roughly 3 inch pieces. Place the cut noodles near the stove.
Heat oil in a large skillet over medium heat. Add garlic and onion and sauté until fragrant, about 30 seconds. Next, add the chicken and sauté until all sides of the chicken are brown (chicken does not need to be fully cooked), about 5 minutes. Then add the noodles and cook for another minute.
Add the broth, fish sauce, soy sauce, pepper and green onion and stir to combine. Sauté until the chicken is cooked through and the noodles are al dente, about 3 to 5 minutes.
Divide stir fry among individual bowls and serve hot.
Adapted from Quick and Easy Vietnamese