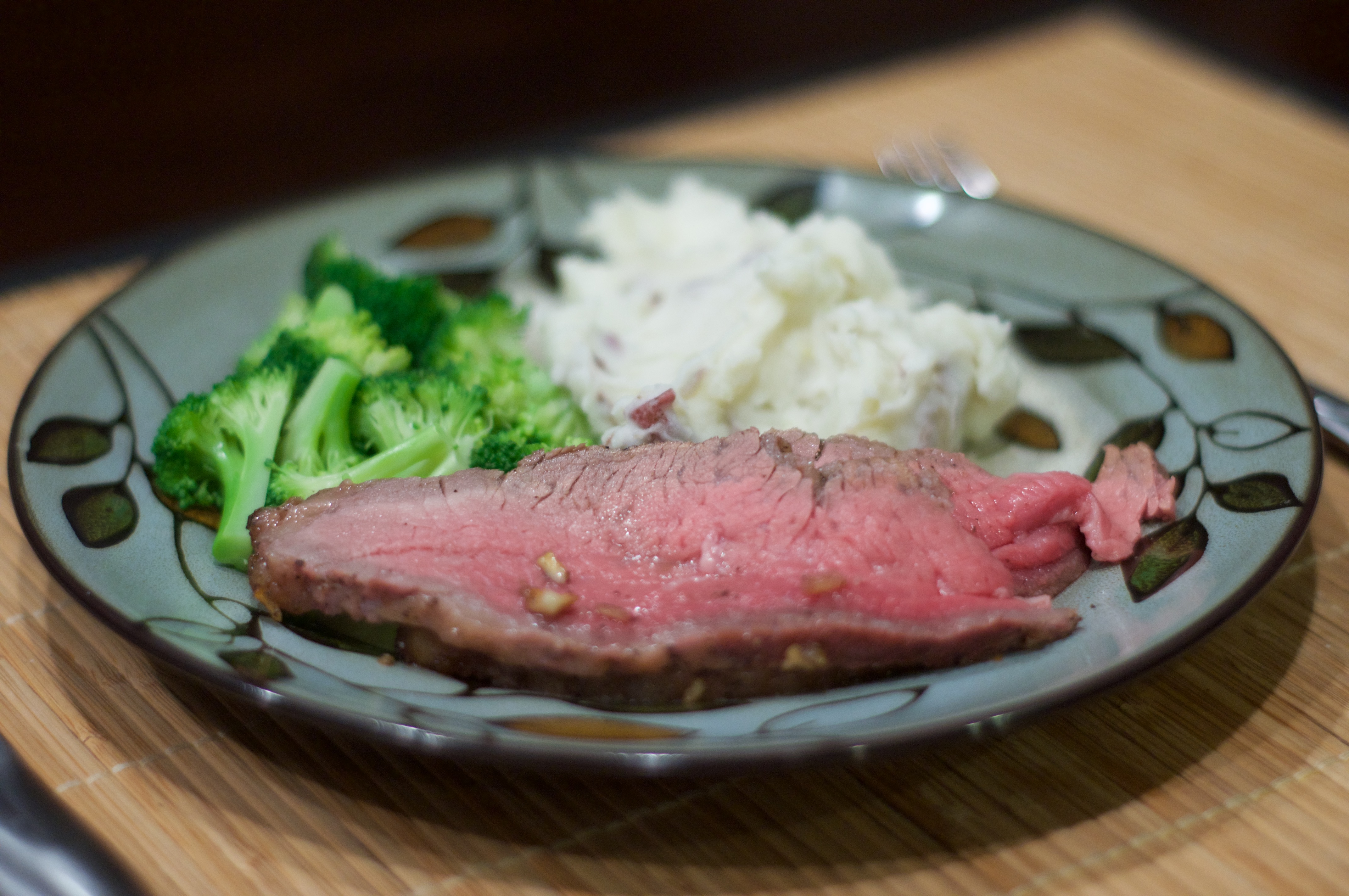 Six Hour Marinated Tri-Tip
As Labor Day approaches, I wanted to post a recipe which uses the grill, since many people enjoy grilled meats on Labor Day.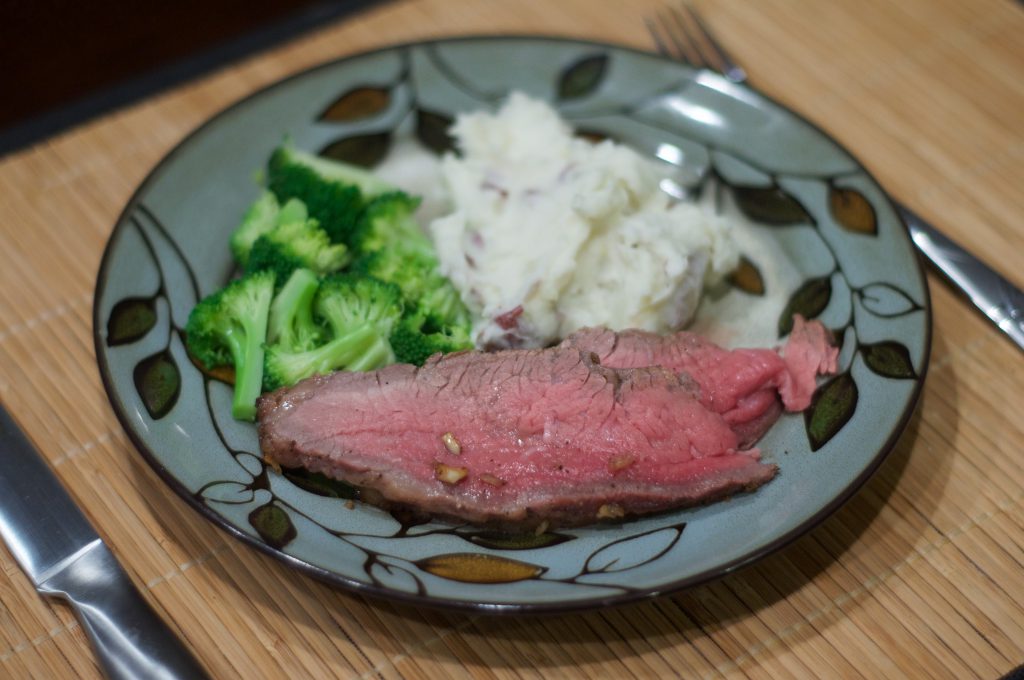 Mike is of course, no exception.  Actually, Mike would probably prefer to eat grilled meats every day, if he could.  He just loves his Traeger so much!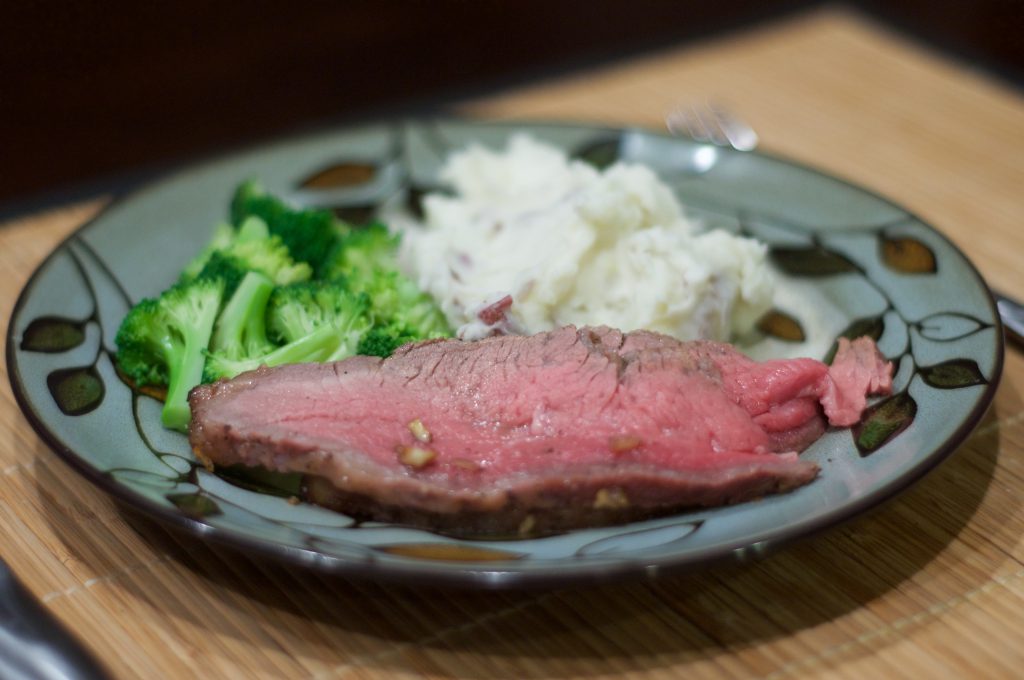 Be careful when cooking tri tip.  It can be a very tough cut of meat if it is overcooked.  I actually like to cook mine rare so that the leftovers are not too chewy the next day.  I eat the "end pieces" which are usually more cooked, that day.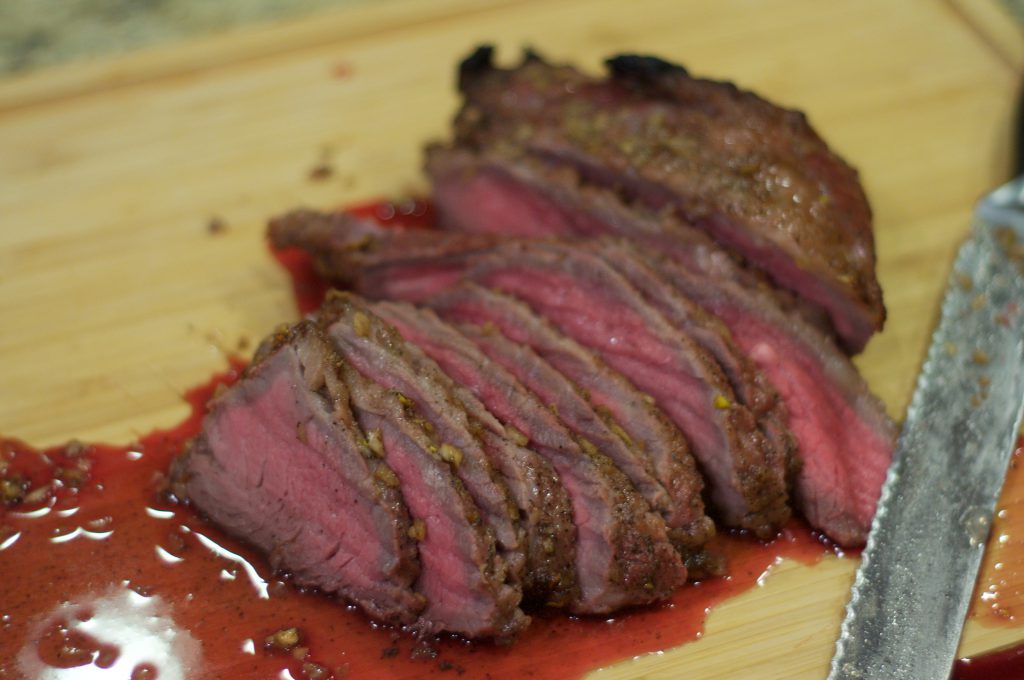 Tri tip is often enjoyed in sandwiches, topped with barbecue sauce.  You could do that with this tri tip as well.  I thought this tri tip was delicious asis and enjoyed them with mashed potatoes and broccoli.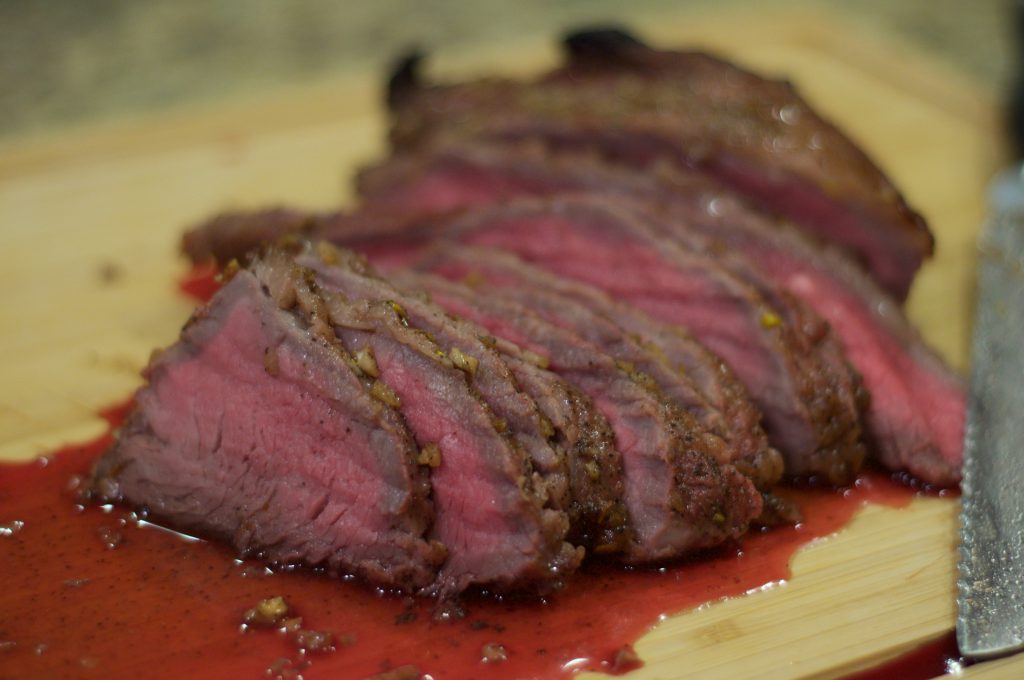 That's not to say that I'm not considering making sandwiches with some of the leftovers…

Six Hour Marinated Tri-Tip
Ingredients
¼ cup lemon juice
¼ cup olive oil
2 tablespoons sugar
2 tablespoons light soy sauce
4 teaspoons black pepper
4 teaspoons salt
2 teaspoon garlic powder
2 tablespoons minced garlic
2 tablespoons chopped, dried onions
1 (2½ pound) tri tip, trimmed
Instructions
Combine all the ingredients except the tri tip in a small bowl. Stir to combine. Place the tri tip in a zip top bag and pour the marinade over the tri tip, massaging the bag so that the tri tip is well coated in the marinade.
Place the trip tip in the refrigerator and allow it to marinate for at least 6 hours. If possible, flip the bag periodically so that the tri tip is evenly coated in the marinade.
Heat the Traeger to 375 F, per standard instructions, or heat a regular grill to medium heat. Grill the tri tip until it has reached desired donenes. For rare, cook the tri tip until it has reached an internal temperature of 120 F. This will take about 25 minutes.
Remove the tri tip from the grill and allow it to rest for 10 minutes before serving. Slice thinly and serve hot.
Adapted from Food Network