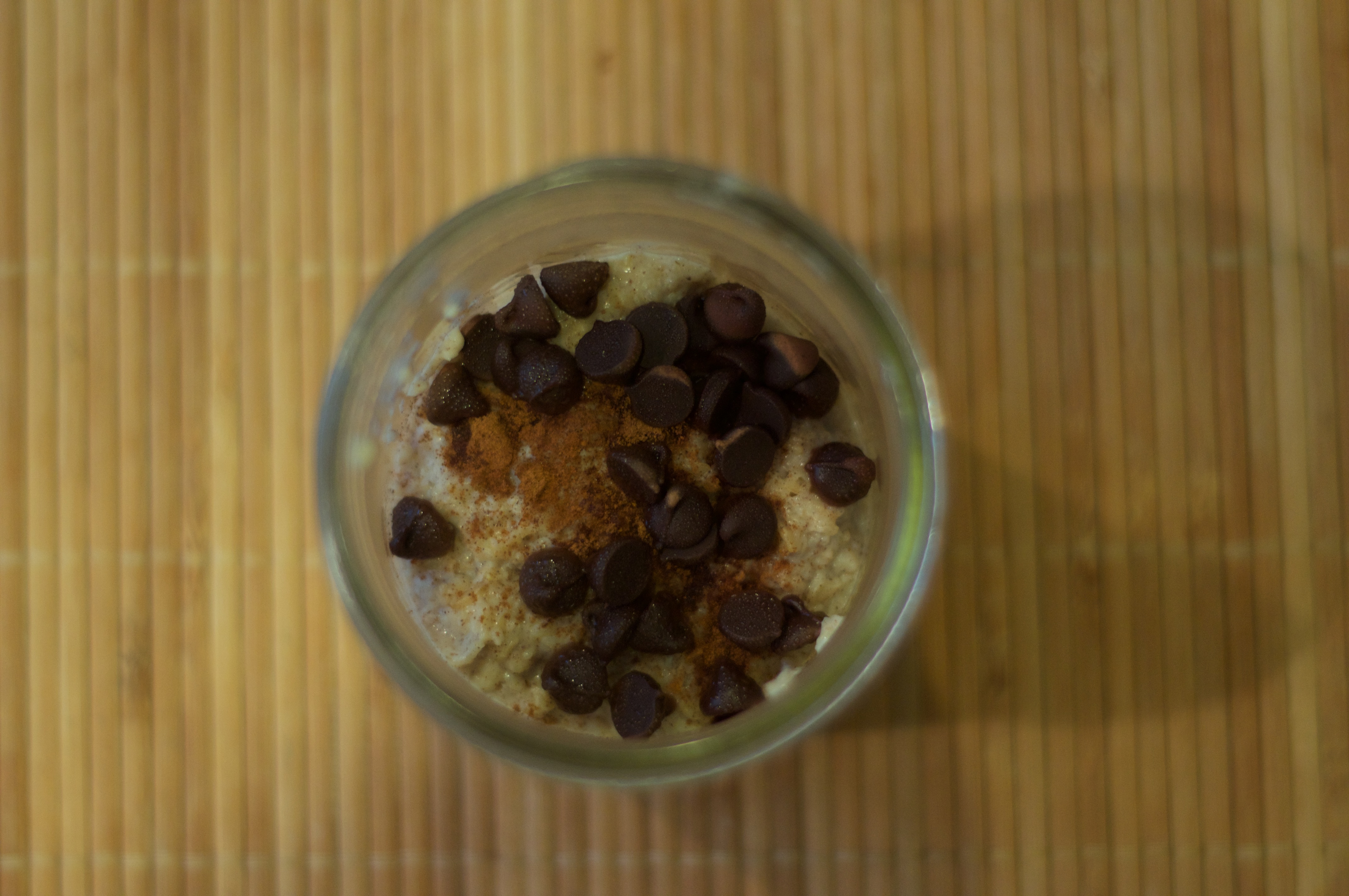 Chocolate Chip French Toast Oatmeal
Mike has been eating oatmeal for breakfast most mornings.  It's quite a challenge to come up with a variety of oatmeal dishes.  There are only so many different fruits that Mike likes to eat.  I was trying to think of what kind of oatmeal to make.  I thought about different food dishes, such as French Toast.  Why not try to capture the flavors of French Toast in oatmeal?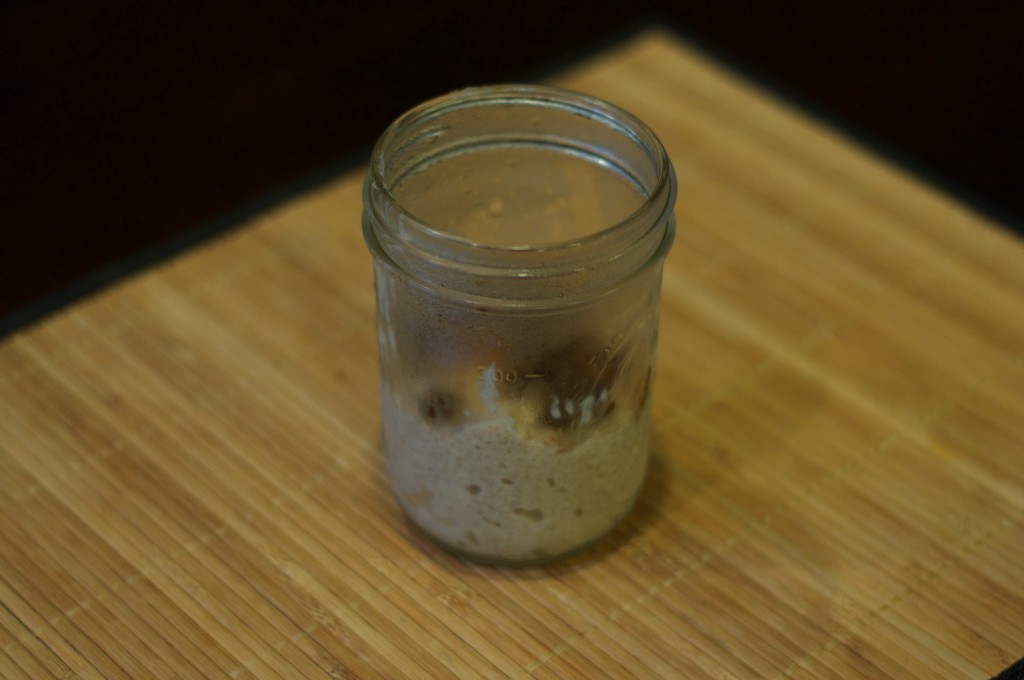 I generally make overnight oats because they are simpler and quicker to make.  However, I will sometimes make oatmeal instead so that Mike can eat something different.  I mean who wants to eat the same thing for breakfast every day?  I know I don't.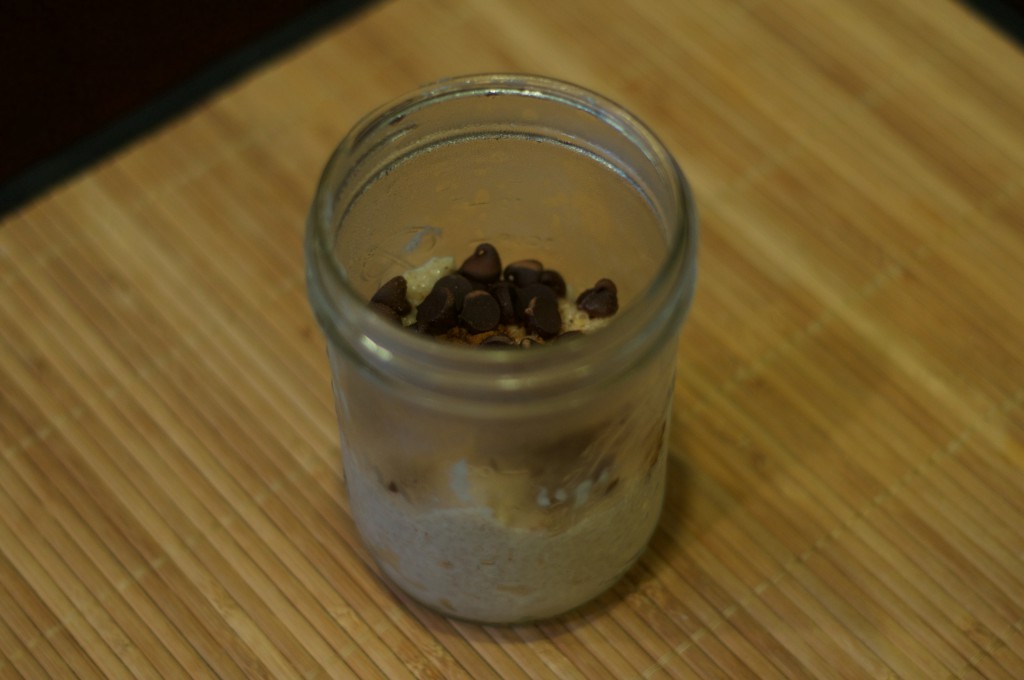 I decided to throw chocolate chips on top of the oatmeal because I saw that we had an opened bag of them.  Mike doesn't put maple syrup or other sweetener in his oatmeal anyway, so I thought this would add just the right amount of sweetness.

Chocolate Chip French Toast Oatmeal
Ingredients
1 cup milk
⅓ cup rolled oats (I used Coach's oats, which are steel cut oats, but cook quickly)
½ teaspoon vanilla extract
½ teaspoon cinnamon
Pinch of salt
Maple syrup (optional)
Chocolate chips (optional)
Instructions
In a small pot, heat the milk over medium high heat until it just starts to boil. Add the oats.
Cook the oats until most of the liquid has been absorbed, about 5 minutes, stirring occasionally.
Add the vanilla extract, cinnamon and salt. If desired, maple syrup can also be drizzled on the oats at this time. Stir to combine.
Serve topped with chocolate chips, if desired. Sprinkle with additional cinnamon if desired.
Adapted fromThe Oatmeal Artist