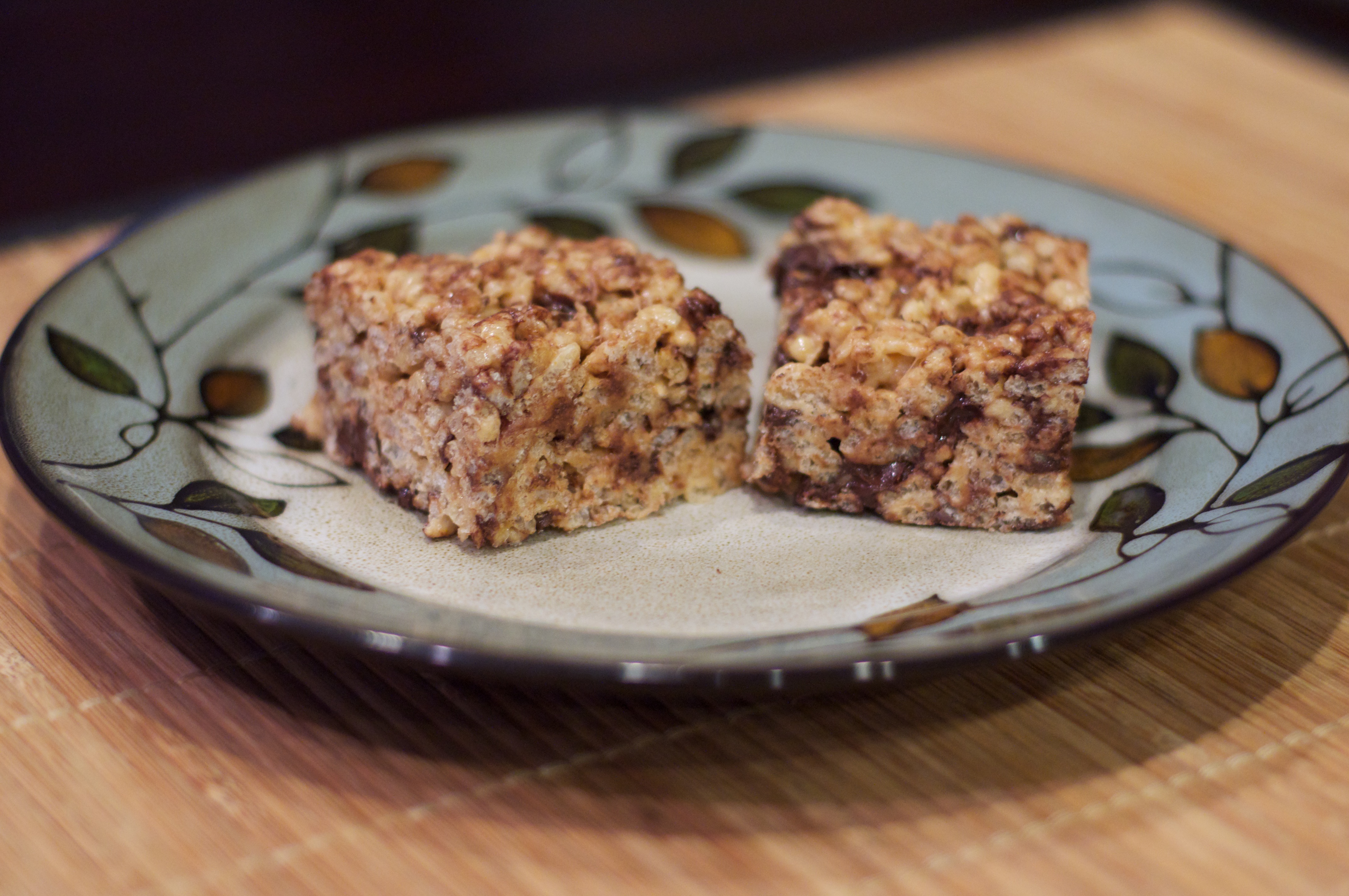 S'Mores Krispy Treats
Growing up, we made Rice Krispy treats a few times (over the course of my childhood, not in the same year).  It wasn't that it was hard to make, per se.  It just isn't very healthy to eat, so we only made it on "special occasions".  I knew they weren't healthy for me, but I never realized just how unhealthy they are until I tried making my own.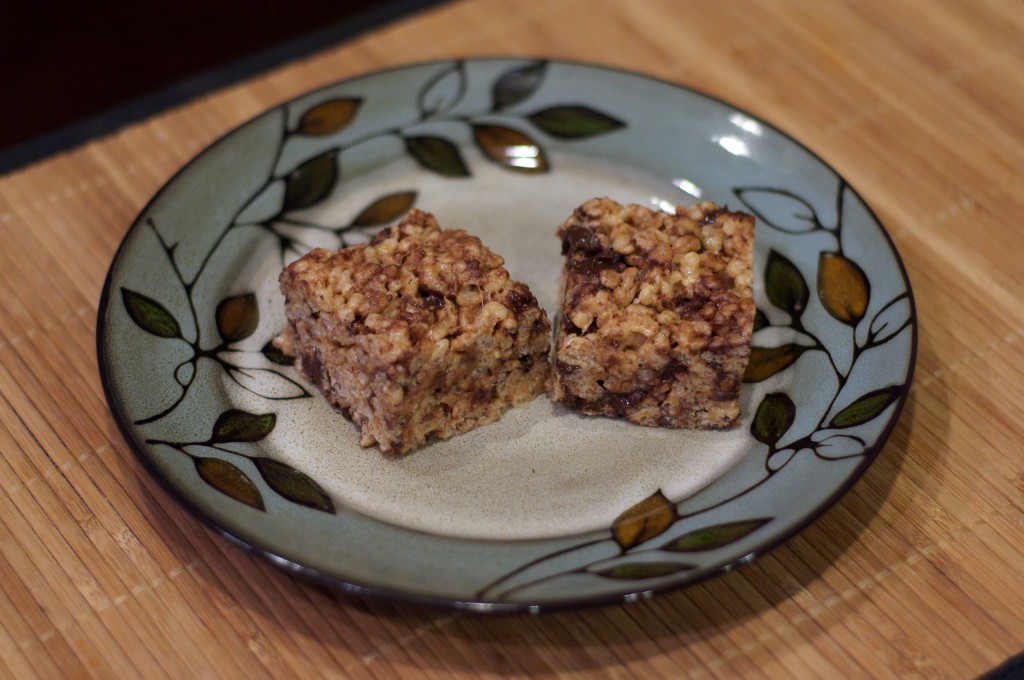 I didn't try to make it when I had my own house, because I didn't realize how much I love this dessert, since I only had a vague recollection of their taste.  Then one day I was at a hotel, and they had them as the free dessert.  I ate one piece, then another one (I might have taken once back to my room to consume the next day too)…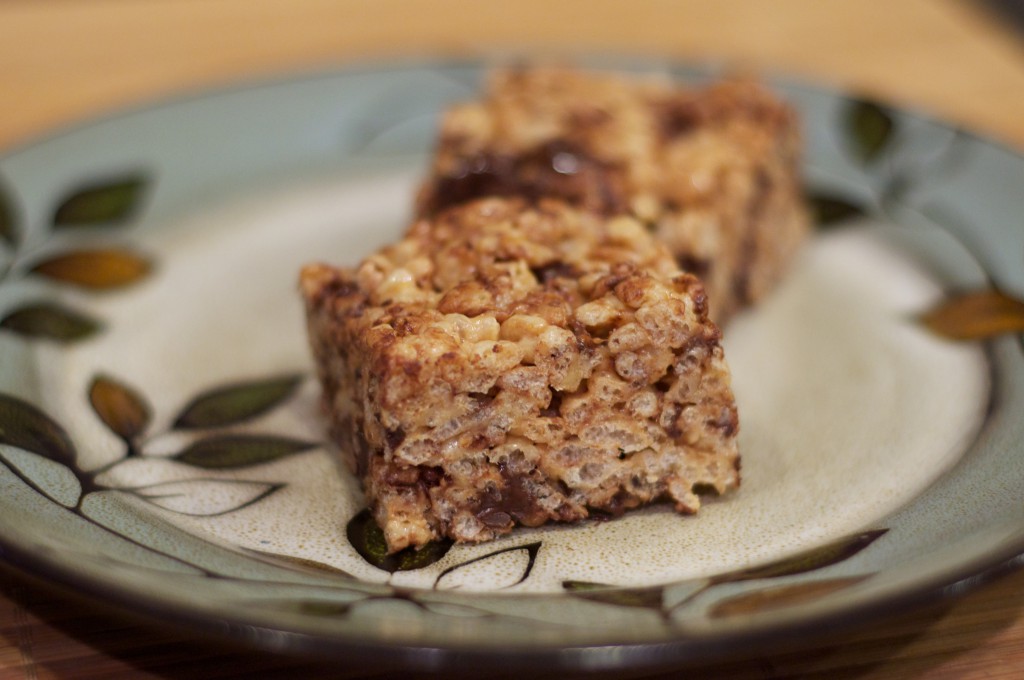 When I got home, I knew that I wanted to make more of this delicious treat.  I looked in my cupboards and saw that I had graham crackers that I needed to use quickly.  I've never been a big S'mores person and wasn't really sure what other recipes use graham crackers.  Don't get me wrong, I don't hate S'mores, I just don't love it as much as other people do.  I wasn't going to sit in the backyard and make a bunch of S'mores.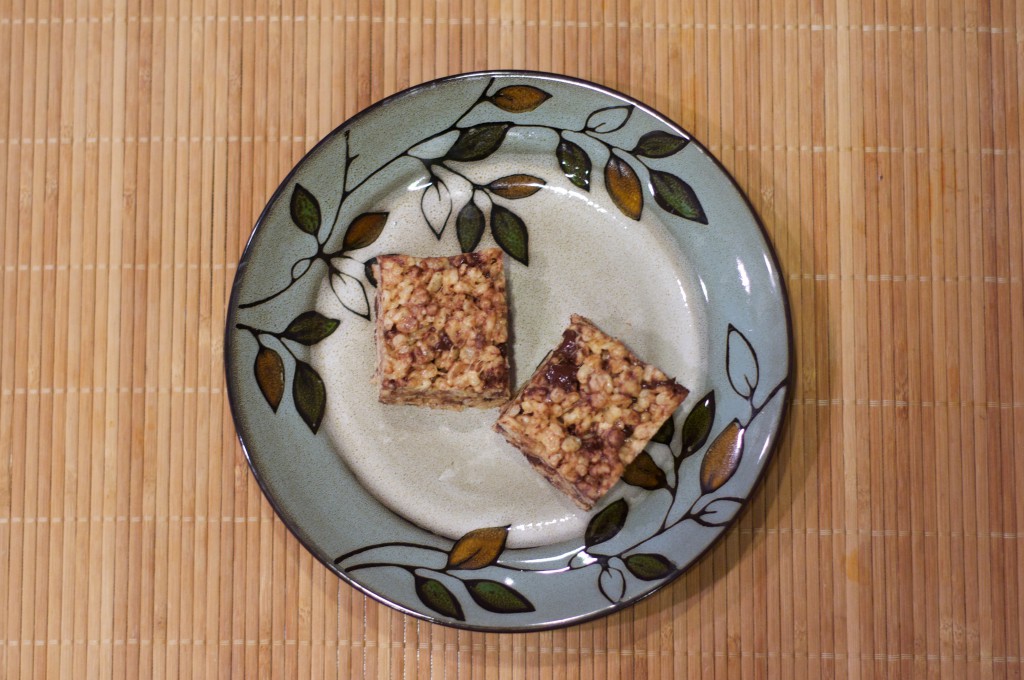 I decided to try to add the graham crackers and chocolate to the Rice Krispy treats.  They already have marshmallows in them anyway.  This was a great idea, since the result was an amazing dessert!

S'Mores Krispy Treats
Ingredients
4 Tablespoons unsalted butter
1 bag (10.5 oz) mini marshmallows
6 cups Rice Krispies Cereal
1½ cups graham cracker crumbs
¾ cup chocolate chips
Instructions
Cover a 9" x 13" pan with parchment paper (this will make clean up much easier).
In a large pot, melt the butter over medium heat. Add the marshmallows and stir constantly until the marshmallows have melted into the butter.
Remove the pan from heat and add the the cereal and graham cracker crumbs. Stir to combine. Make sure that all of the rice cereal is covered with the marshmallow mixture.
Add chocolate chips and gently stir to combine. It is preferable, but not necessary to have chunks of chocolate chips in the dessert versus completely melted chocolate chips.
Pour the cereal mixture into the parchment paper lined pan and press down so that it is flat. A spatula can be used to spread the mixture and flatten it.
Allow the treats to cool and harden for 30 minutes. Cut the treats into 24 squares, being careful not to put the pan.
Adapted from Sally's Baking Addicition