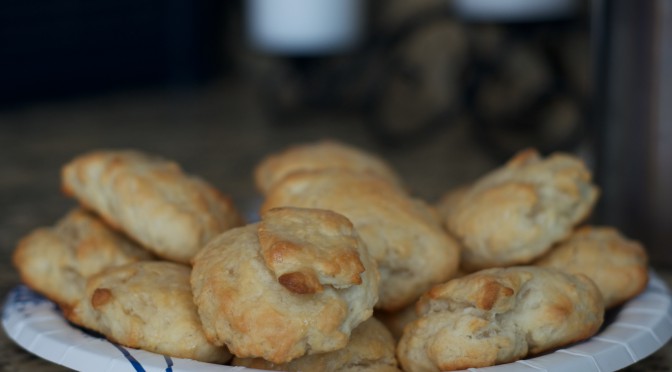 Honey-Glazed Drop Biscuits
I don't really bake.  I've never liked baking, and after the Monkey Bread incident, I've avoided baking.  Plus Mike doesn't want me to use his KitchenAid Mixer.
I was supposed to bring an item to a gathering, so I decided to make biscuits.  I didn't really want to try to make cookies, even though those would be more appropriate since I'm not that good at making cookies.  I asked Mike to make these biscuits for me, and he kindly agreed.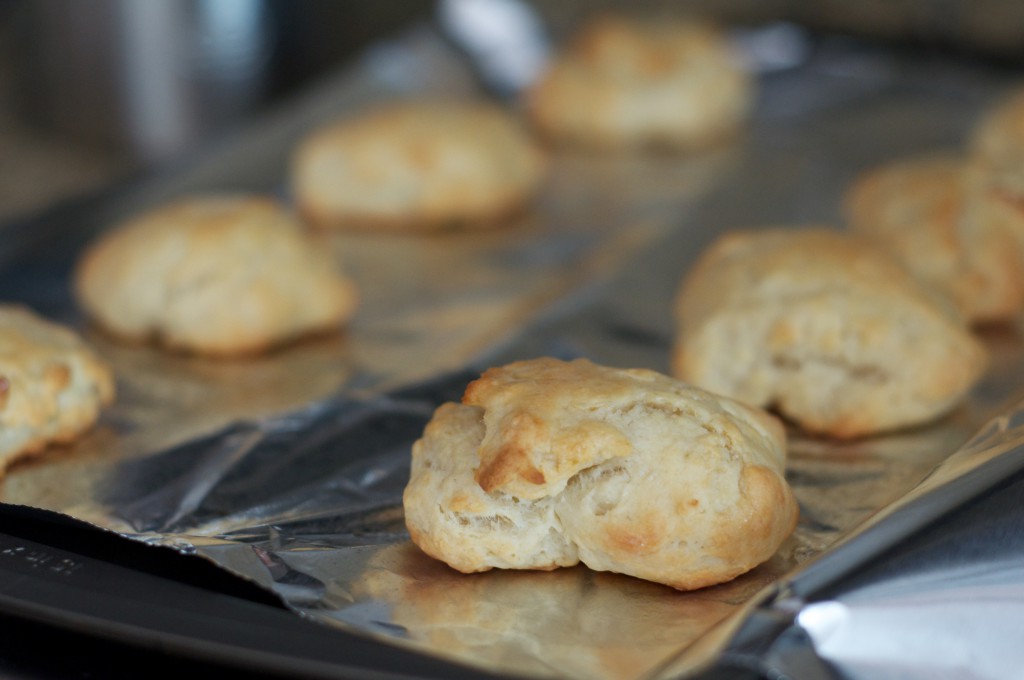 Be care if placing the biscuits on a plate and bringing them to another location.  The honey butter may spill off the plate.  Not that I learned this the hard way…

Honey-Glazed Drop Biscuits
Ingredients
Cooking spray
4¾ teaspoons baking powder
1½ teaspoons salt
2¼ cups + almost another cup of flour
1 cup milk
½ cup mayonnaise
½ cup honey
½ cup butter, melted
Instructions
Preheat oven to 425 F. Line a baking sheet with aluminum foil. Lightly spray the foil with cooking spray.
In a one cup measuring cup, place the baking powder and salt. Add flour until the cup is full.
Place flour mixture and remaining 2¼ cups flour into a large mixing bowl. Add the milk and mayonnaise. Slowly mix the wet and dry ingredients together until just moistened.
Place the dough on a lightly floured surface and knead the dough about 8-10 times. Place the dough in rounded tablespoonfuls onto the foil lined baking sheet.
Bake for 10-14 minutes, or until golden brown. In a small bowl, combine the honey and butter. Lightly brush the tops of the hot biscuits with about ½ of the honey mixture.
Serve hot with the remaining honey butter mixture.
Adapted from Shop Smart, Eat Great