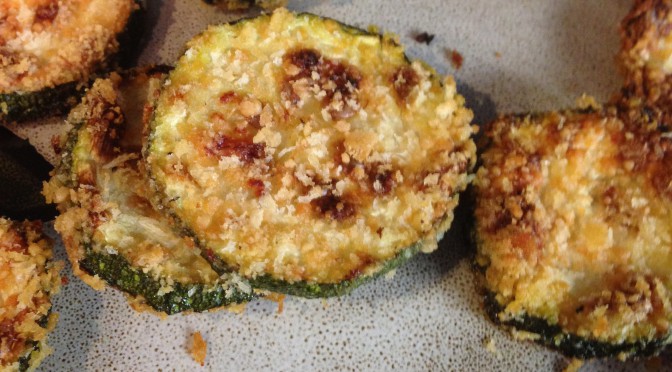 Zucchini Parmesan Crisps
My mom had given me a very large zucchini. When Bruce saw it, he mentioned how good zucchini crisps are. I figured I would give it a try, since I'd seen recipes for them before and they looked decent.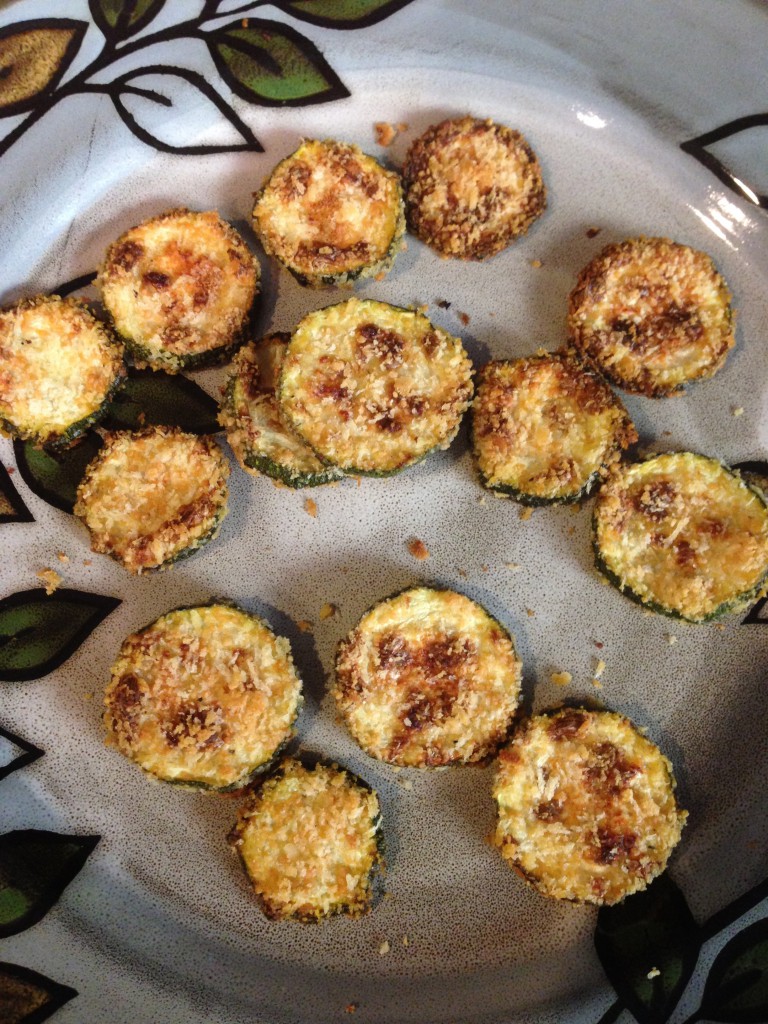 I only made half the zucchini, since I figured that I would make minestrone with the rest. After Mike tried the zucchini crisps, he said that he'd rather have more of these than the minestrone.
Needless to say, I will be using the other half of the zucchini to make more of these soon.

Zucchini Parmesan Crisps
Ingredients
2 medium zucchini (about 1 pound total)
1 tablespoon olive oil
¼ cup grated Parmesan cheese
¼ cup panko breadcrumbs
⅛ teaspoon salt
Pinch black pepper
Instructions
Preheat oven to 450 F. Line a baking sheet with foil and lightly coat with cooking spray.
Slice the zucchini into roughly ¼ inch slices and place into a medium sized bowl. Add olive oil and toss so that the zucchini slices are coated in olive oil.
In a shallow bowl, combine the Parmesan cheese, panko, salt and pepper. Dip the zucchini in the parmesan mixture, pressing so that the zucchini is coated in the mixture. Place on the baking sheet. in a single layer.
Bake the zucchini until it is brown and crispy, about 20-25 minutes. Use a spatula to carefully remove the zucchini.
Serve immediately.
Adapted from Food Network