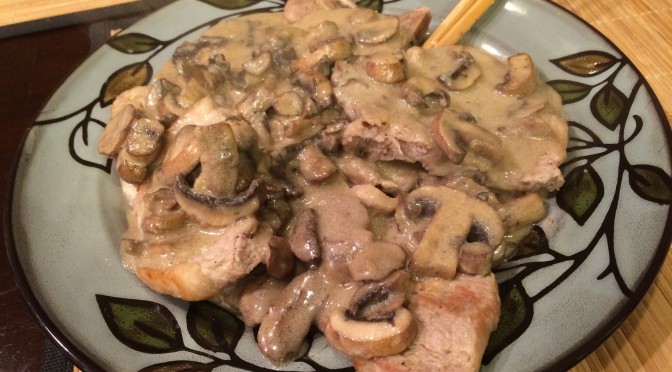 Amazing Pork Chops in Cream Sauce
The pork chops were just OK before the addition of the delectable sauce.  However, these pork chops are truly amazing when topped with the cream sauce.
Sure the sauce does use heavy cream, but look at all those mushrooms that are also part of the sauce.  That makes it at least a little healthy.
The pork chops are basically fried in a small amount of butter, with a little bit of salt and pepper.  Olive oil could probably be substituted here, but with the amount of cream in the sauce, this dish is not healthy.  What's a little more butter?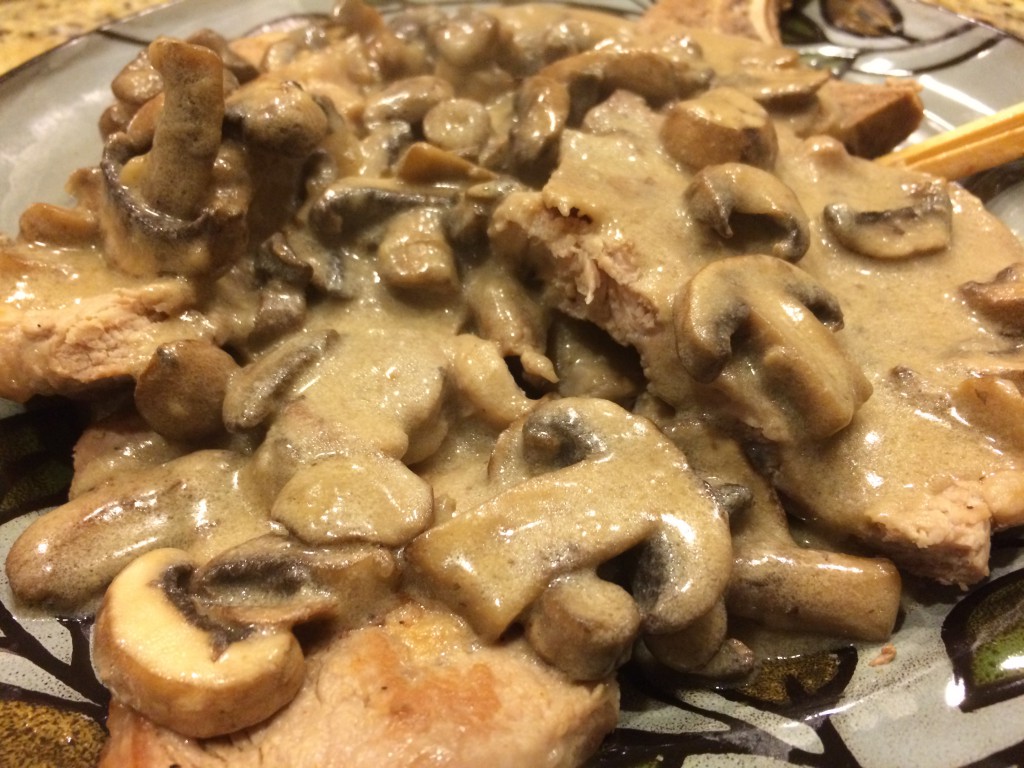 The amazing sauce is then made in the same skillet that was used to make the pork chops.  This is essentially a "one pot" meal.  True, another pot might be needed for the side that goes with this entree, but that could just be some leftover broccoli that needs to be warmed up.  Or, the mushrooms could be considered a side, since there are so many of them in this dish.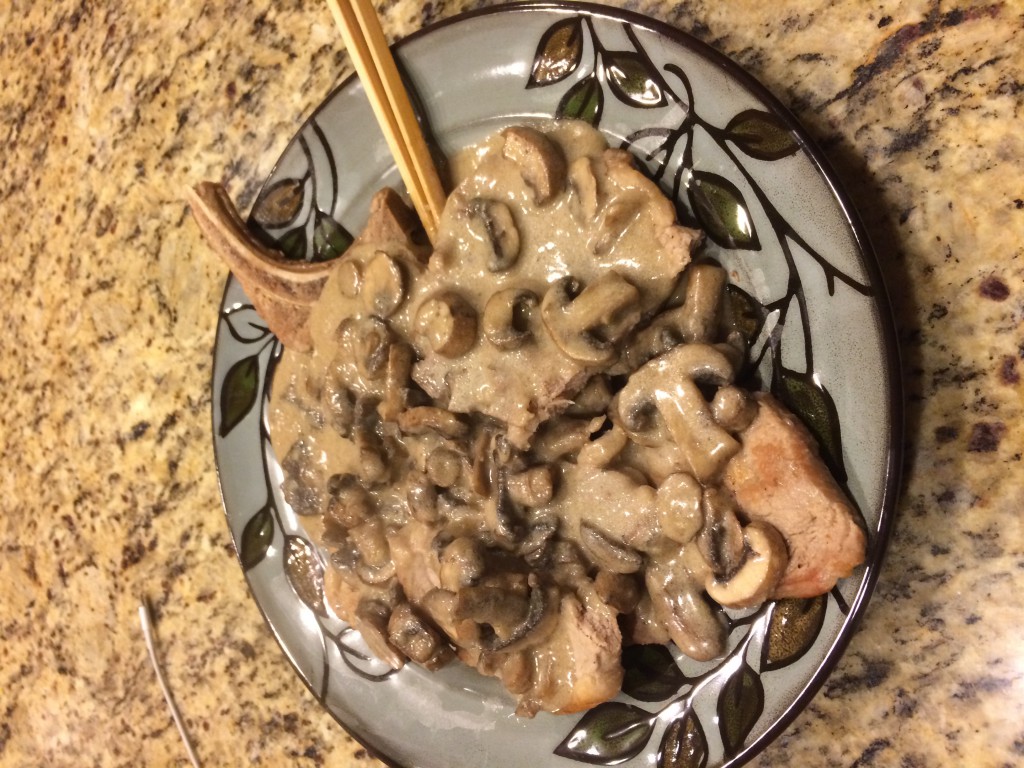 Yes, there are a lot of mushrooms in the sauce, but this only made it even more delicious!  The mushrooms could be omitted, but then you'd just be eating pork chops in a decadent cream sauce, which is a little hard to justify….
Amazing Pork Chops in Cream Sauce
Pork chops in a delicious mushroom cream sauce.
Ingredients
3 tablespoons butter
6 bone in pork chops
¾ cup white wine
¾ cup heavy cream
8 ounces sliced mushrooms
Salt and pepper to taste
Instructions
In a large pan, melt the butter over medium heat. Season pork chops with salt and pepper to taste and place them in a single lay on the pan, making sure the pieces do not overlap. Cook the pork chops in batches if necessary.
Sear the pork to seal in the juices by frying them for about 2 minutes on each side. Add the wine and cook until the pork chops are cooked through and have reached an internal temperature of 145 F, about 6 minutes. Remove the pork chops from the pan and allow them to rest on a paper towel lined plate.
Meanwhile, add the cream and mushrooms to the pan, and stir to combine. Increase the heat to high and simmer the sauce, stirring frequently, until it has thickened, about 5 minutes.
Plate the pork chops and top them with the sauce.
Serve immediately.
Adapted from  allrecipes