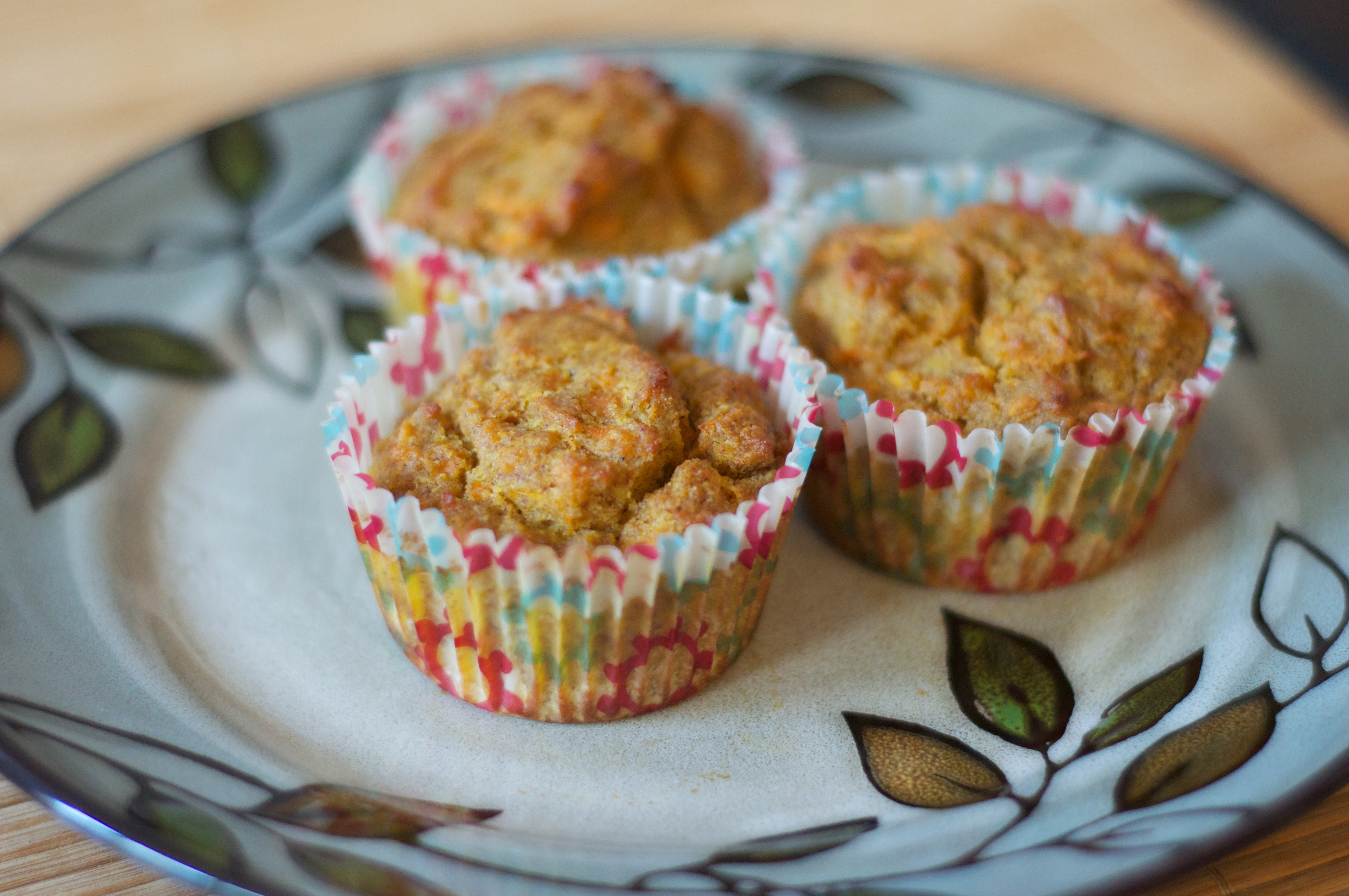 Carrot Pumpkin Spice Muffins
I bought a can of pumpkins to make various recipes, and still had some left.  I couldn't decide what to make with the leftover pumpkin puree.  I didn't have enough for a pumpkin pie.  I had also recently made a stack of pumpkin pancakes and wanted to eat something different.  I decided to try making pumpkin muffins.  I also had some baby carrots in the refrigerator, so I added those in as well.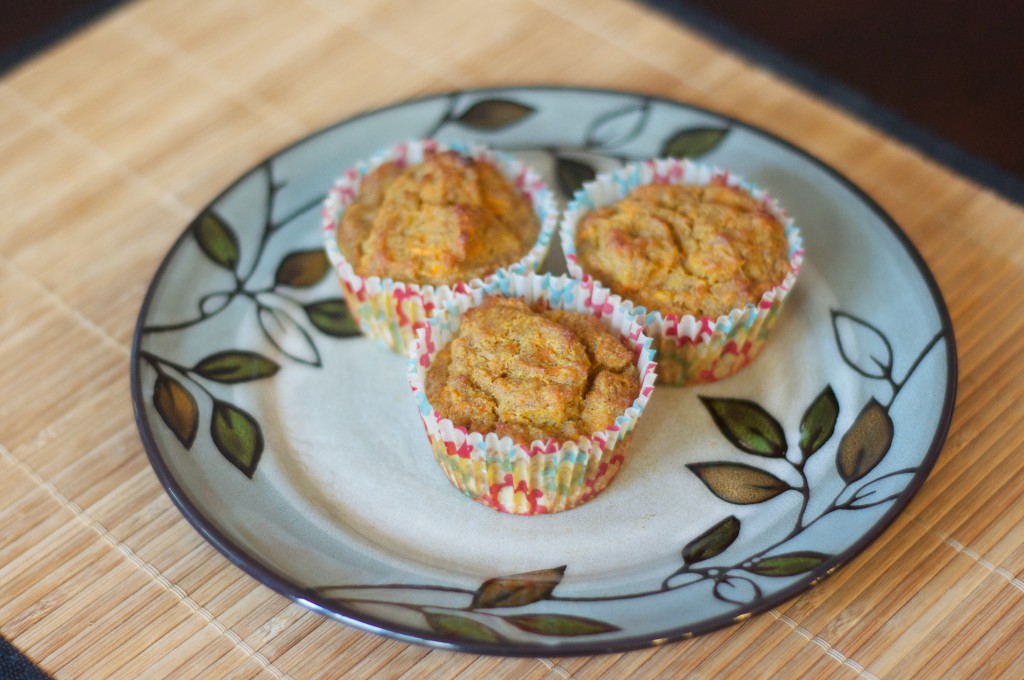 The carrot muffins are in the middle column of the muffin tin shown below.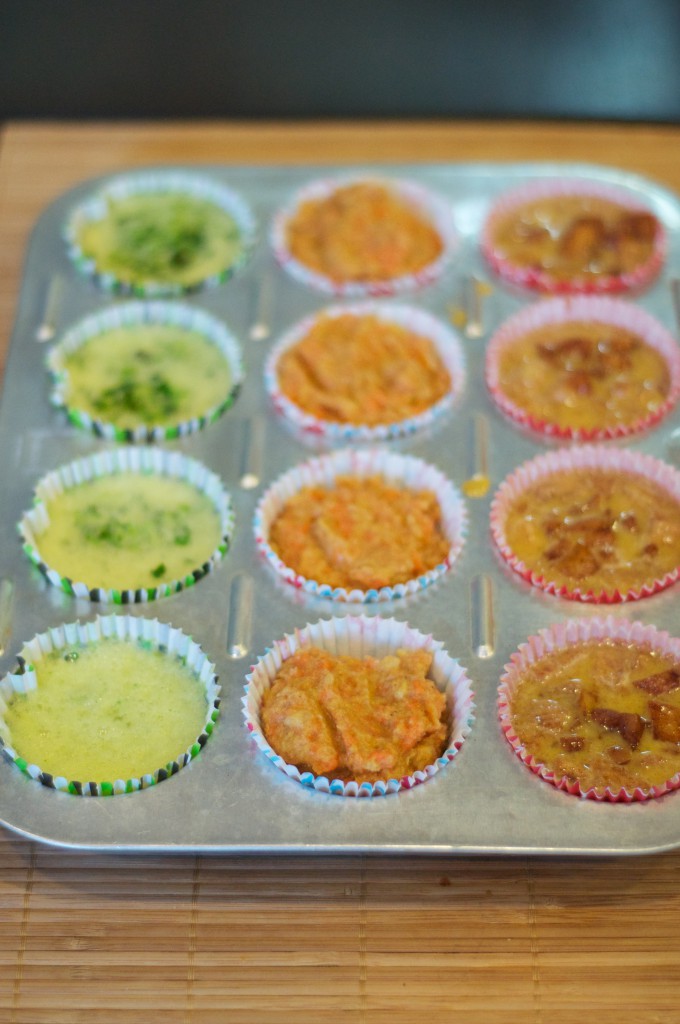 These muffins are quite healthy.  They are full of carrots and pumpkins and and are sweetened sweetened with a  ripe banana instead of sugar.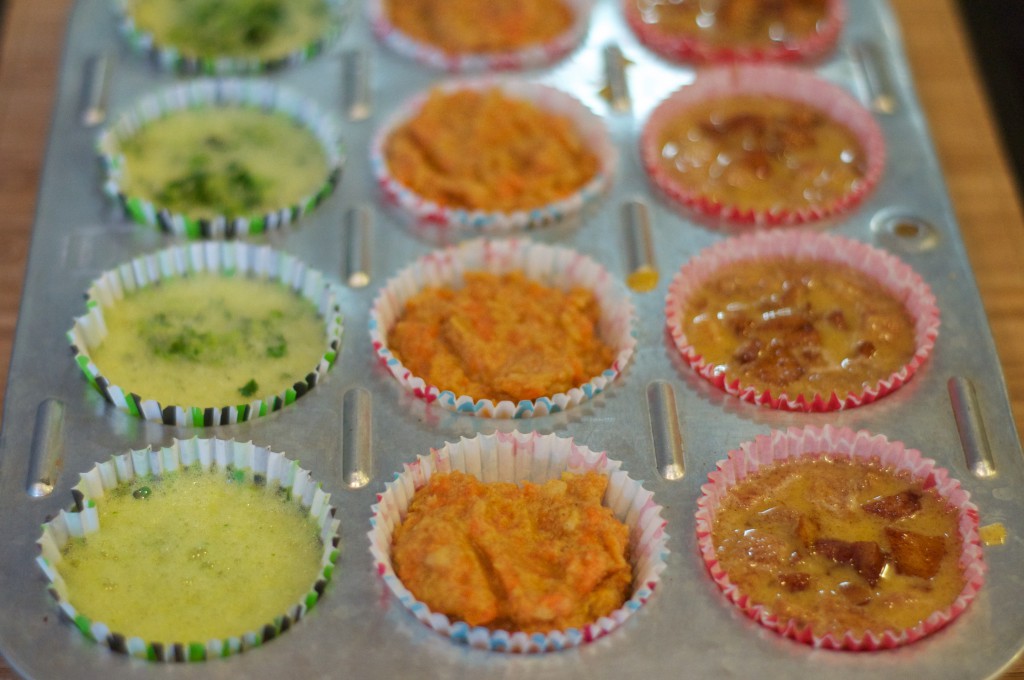 Admittedly, they do taste rather healthy.  But they taste much better than those "healthy" muffins that are found at the grocery store.  Since these are made at home, you can control the ingredients, unlike the store bought kind which can include ingredients which you do not want to ingest.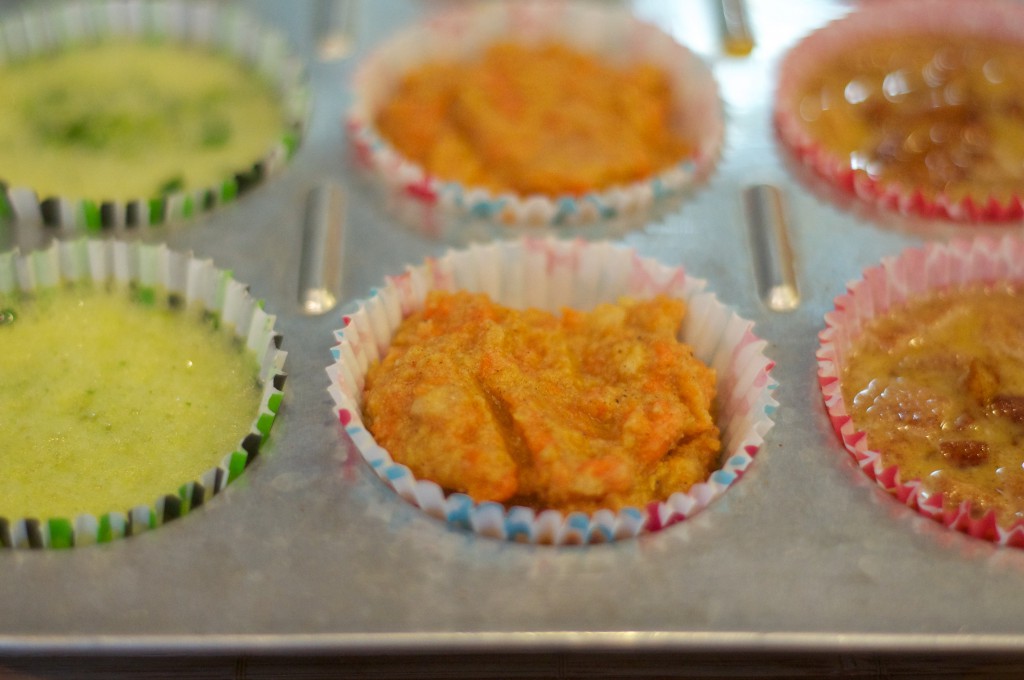 I suggest eating these as a breakfast item, as they do not taste like a dessert muffin.

Carrot Pumpkin Spice Muffins
Ingredients
6 eggs, beaten
¼ cup canned pumpkin
½ cup coconut oil, melted
1 teaspoon vanilla extract
1 ripe banana, mashed
½ cup coconut flour
pinch of sea salt
¼ teaspoon baking soda
1 tablespoon pumpkin pie spice
3 cups grated carrots (approximately 4 large carrots)
Instructions
Preheat oven to 350 F. Line a muffin tin with 12 paper liners.
In a large mixing bowl, combine the eggs, pumpkin, coconut oil, vanilla extract and banana. Stir until the mixture is well combined.
Add the coconut flour, salt, baking soda, pumpkin pie spice and stir to combine. Add the carrots and stir until mixture is well combined.
Scoop approximately ¼ cup of the batter into each of the muffin tins.
Bake until the muffins are golden brown and a toothpick comes out clean when inserted into the middle of a muffin, about 35-40 minutes.
Serve hot.
Adapted from  21 Day Sugar Detox