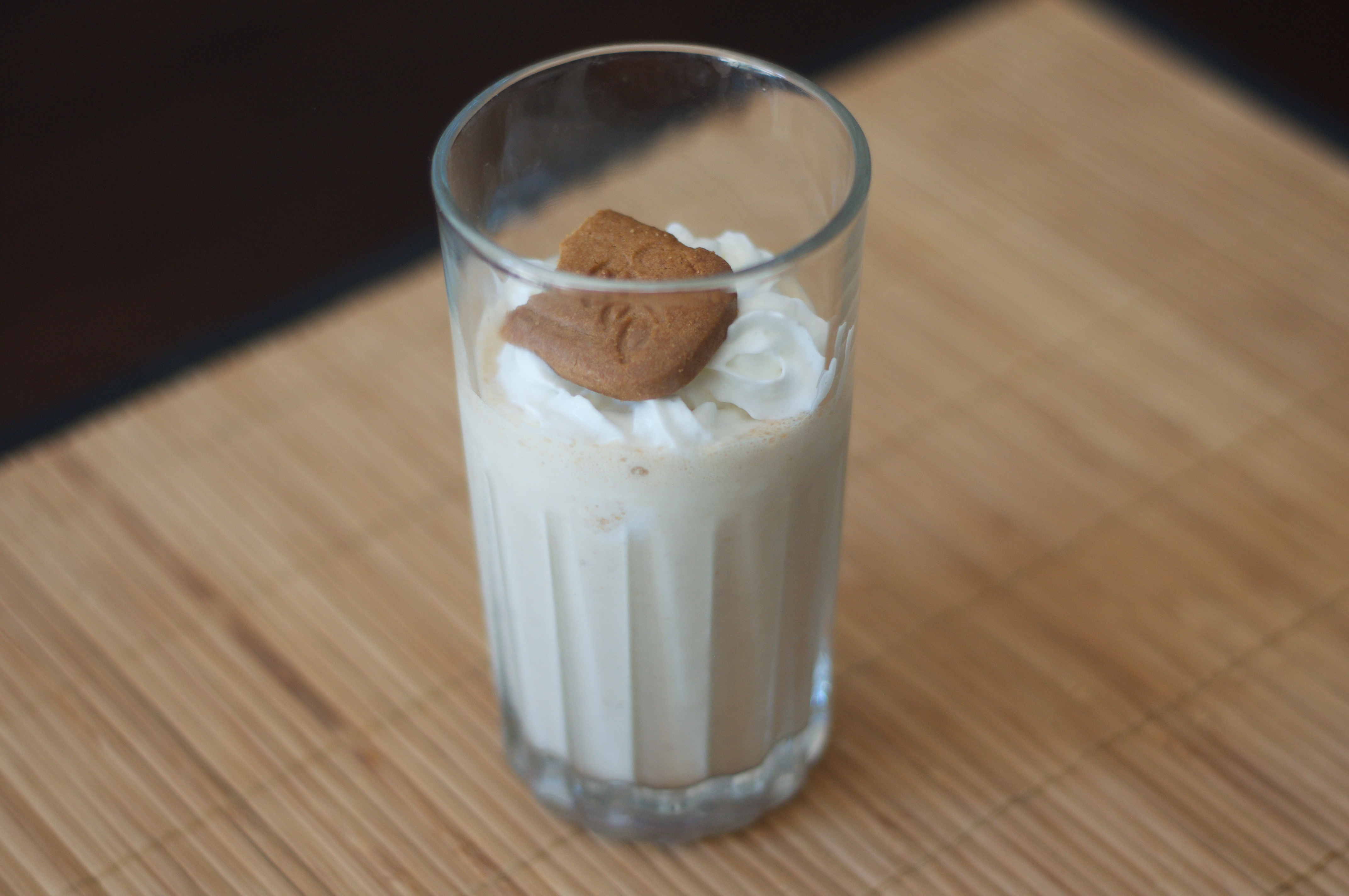 Biscoff Milkshakes
Mike loves Biscoff cookies.  He loves flying on Delta Airlines because they hand out these cookies as snacks on the airplane.  Unfortunately, he never brought any home, so I never got to try them.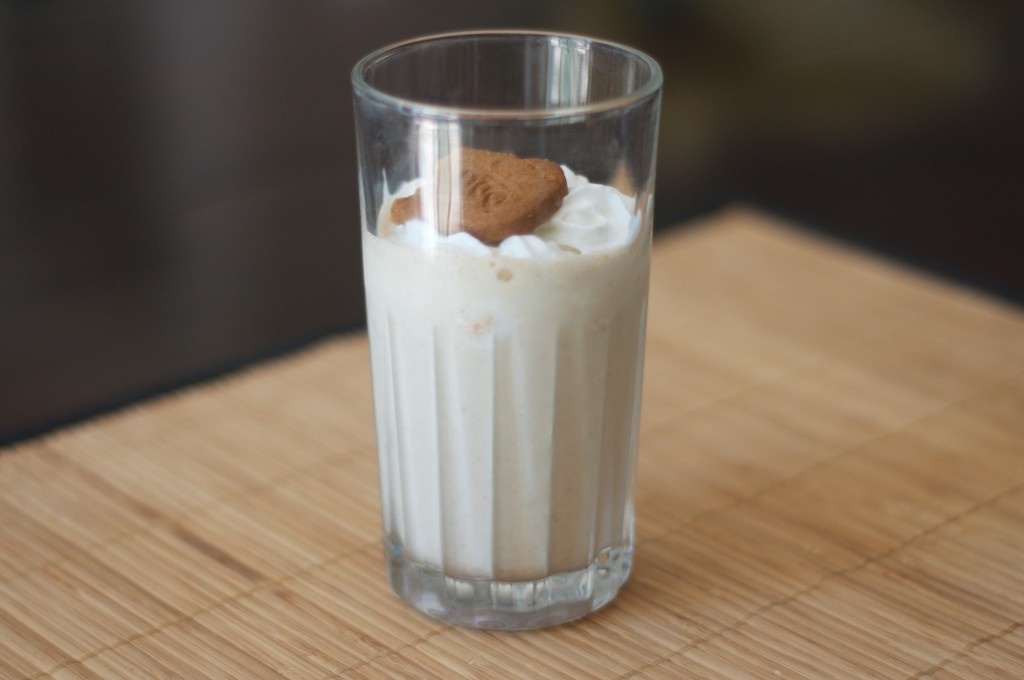 We were in San Francisco one time and even went to the Biscoff Store.  Although you can buy packages of these cookies, Mike declined to buy a package.  I don't know if he didn't want to eat the whole package (they aren't very healthy) or if he just didn't want to have to bring the whole package home.  There was also the cost of the cookies.  They weren't exactly cheap.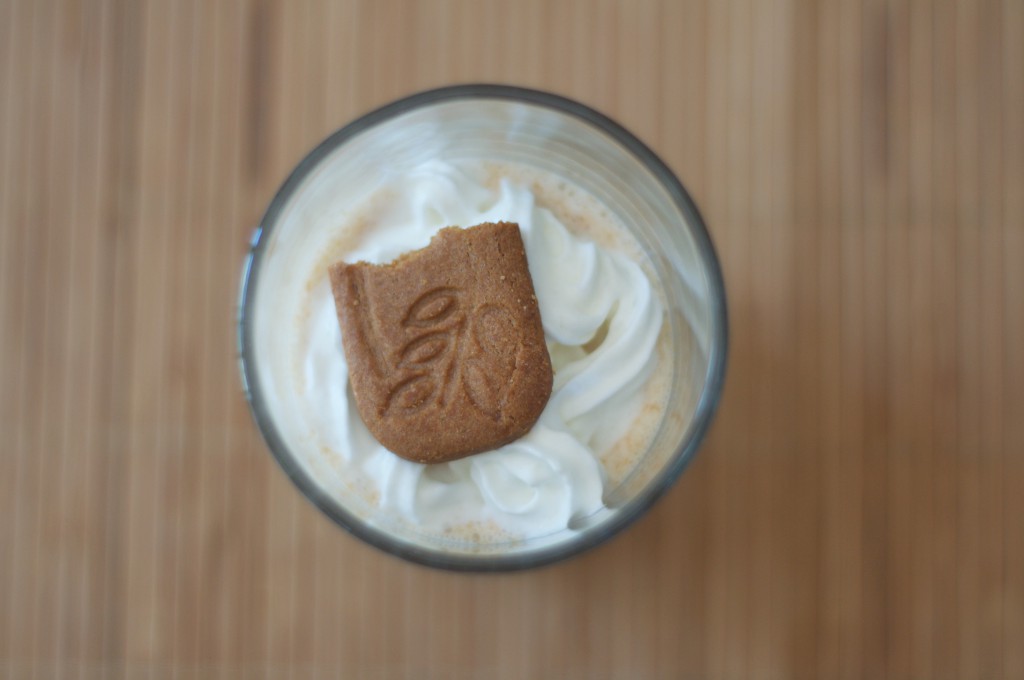 I happened to be in Trader Joes one day and saw that they had Speculoos cookies, which are supposedly very similar to Biscoff cookies.  I picked up a package of the cookies and decided to try making a milkshake with them.  The result is a decadent, yet delicious treat.

Biscoff Milkshakes
Ingredients
1 cup milk
¼ cup Biscoff spread (or cookie butter spread)
2 cups vanilla frozen yogurt
4 Biscoff cookies (or Speculoos cookies), divided use
Whipped cream, to taste
Instructions
Blend the milk, Biscoff spread, frozen yogurt and two cookies in a blender, until well combined.
Divide the milkshakes between two 10 ounce cups. Top each cup with desired amount of whipped cream (I put about a "layer" of whipped cream around the top of the cup). Garnish each cup with one of the remaining cookies.
Serve immediately.
Adapted from The Little Kitchen