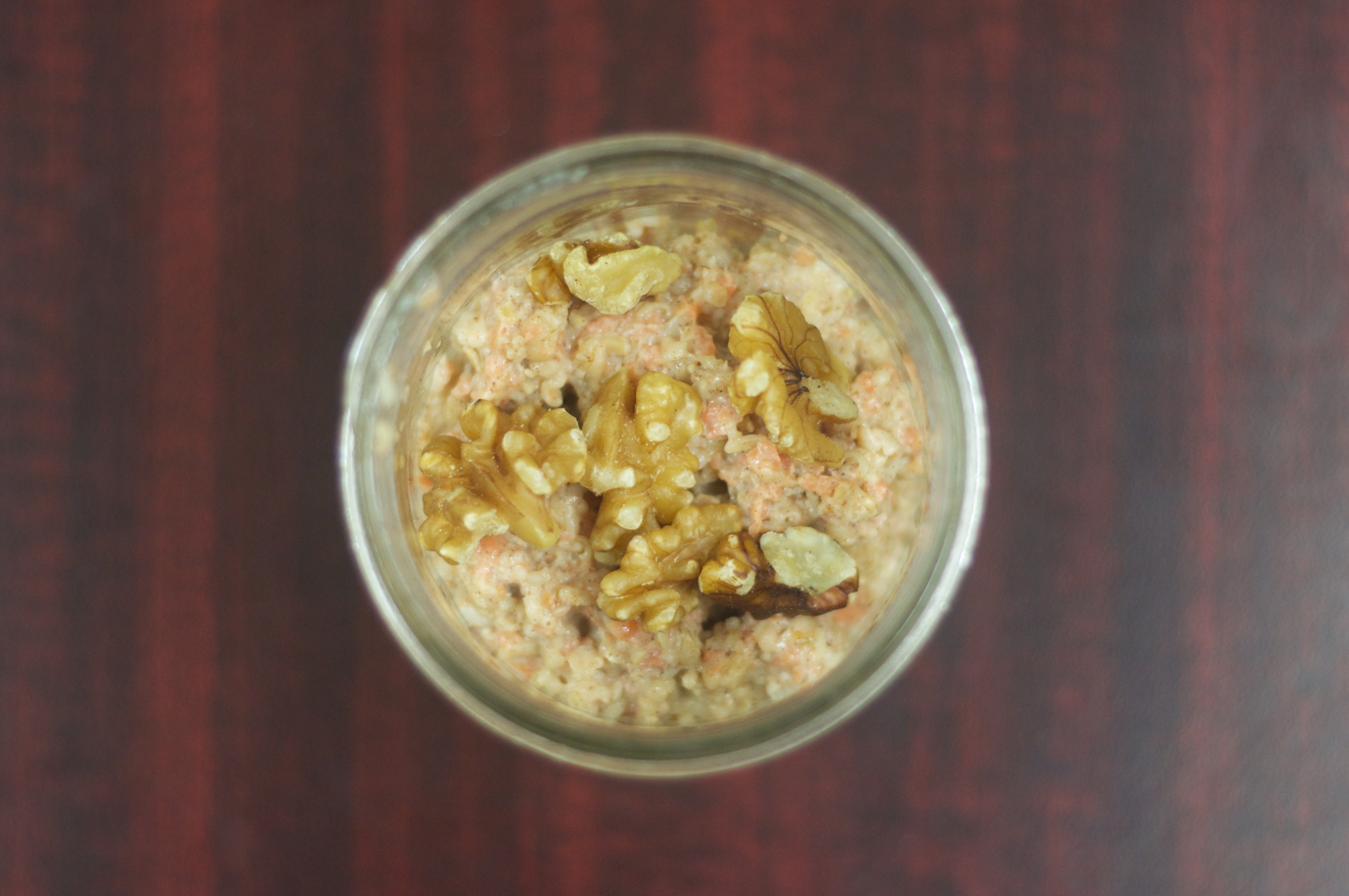 Carrot Cake Oatmeal
I can't say that I love carrot cake, but I do like it.  Given the choice between regular (but good) cake and carrot cake, I would probably pick the regular cake.  On the other hand, if someone offers me carrot cake, I would still enjoy eating it.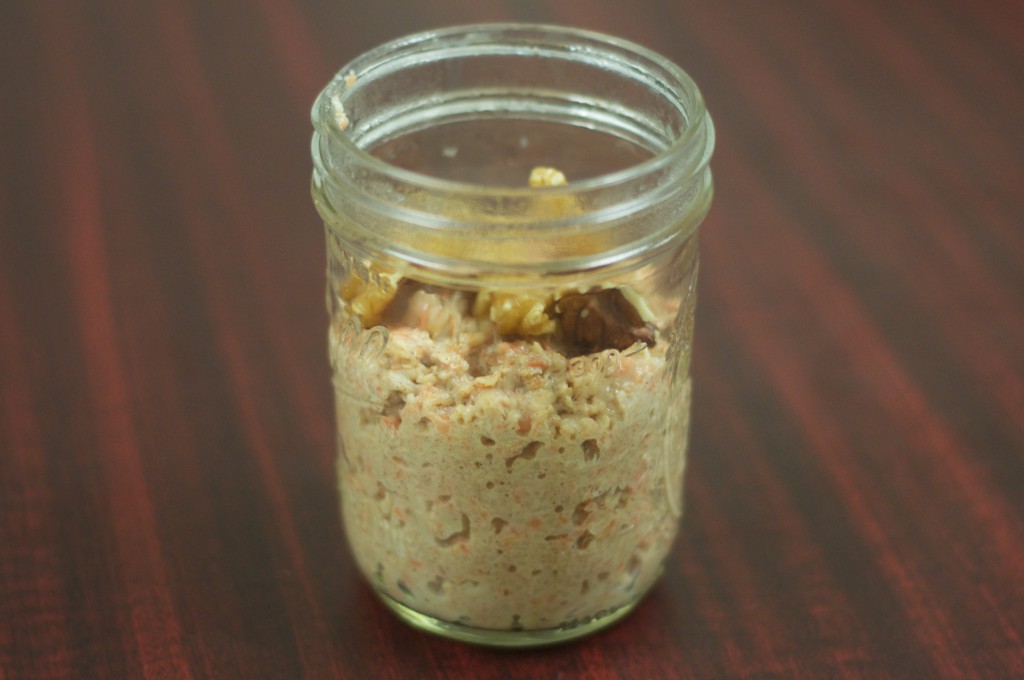 Mike is rather indifferent about carrot cake.  I'm not sure he would even enjoy eating carrot cake if I made one for him.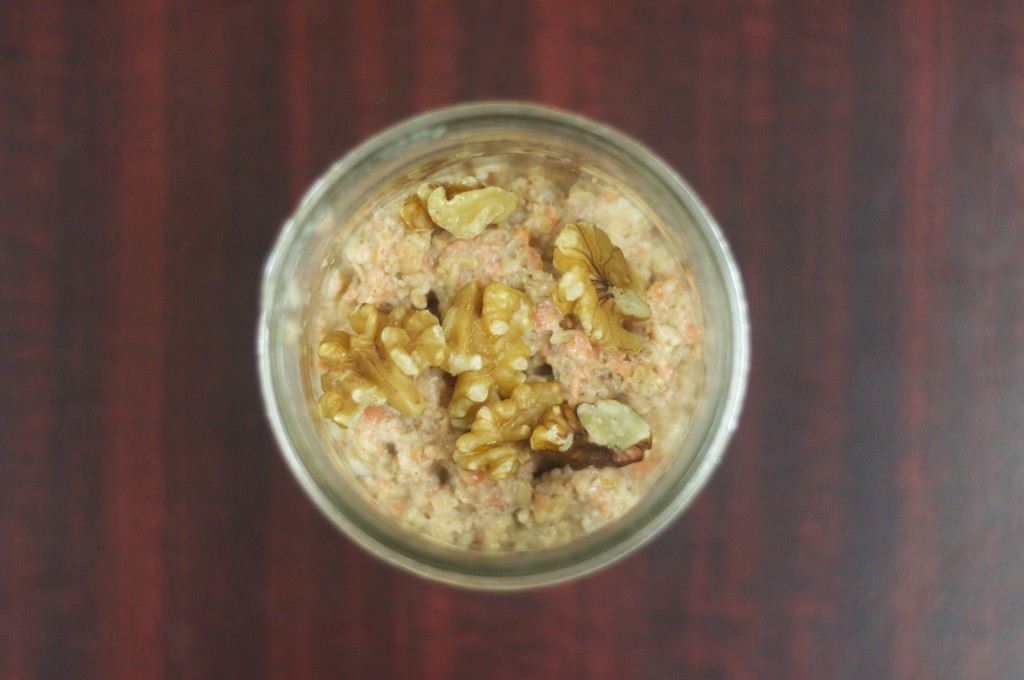 That being said, I was making oatmeal for his breakfast and I was trying to use up carrots, so I decided to make carrot cake oatmeal for him.  It's not like he hates carrot cake.  He simply just doesn't go out of his way to eat it.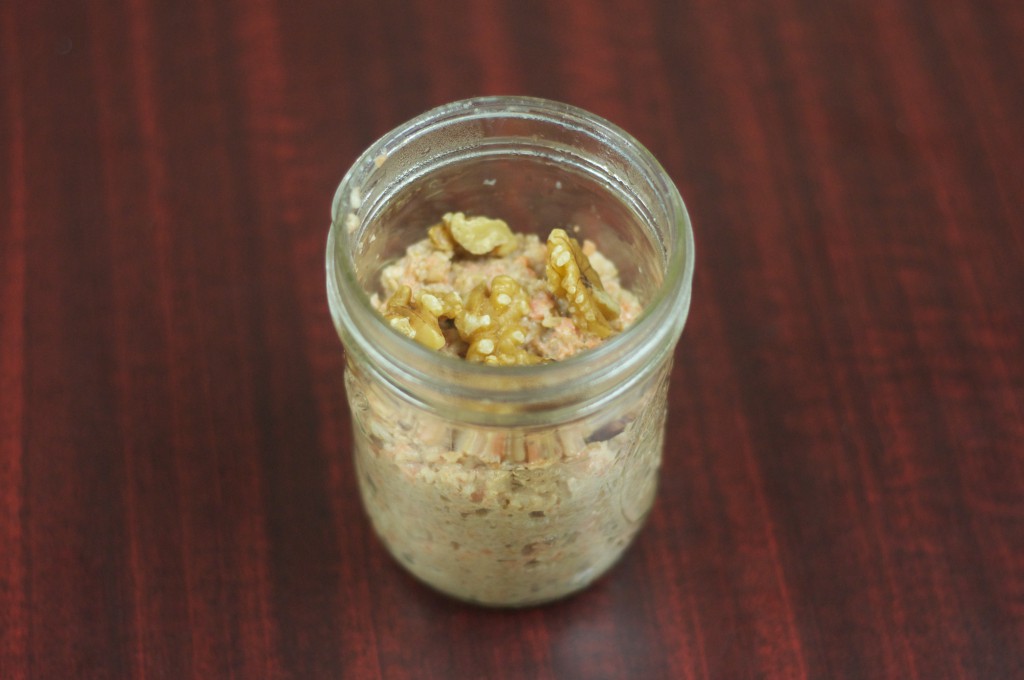 Mike was pleasantly surprised by how delicious this oatmeal tasted.  The carrots make it slightly sweet and add a dimension of flavor to the oatmeal.  No need to add sugar.

Carrot Cake Oatmeal
Ingredients
1 cup milk
½ cup grated carrots
½ cup rolled oats
½ teaspoon vanilla extract
½ teaspoon cinnamon
⅛ teaspoon ground ginger
⅛ teaspoon molasses
2 tablespoons walnuts
Instructions
Bring milk to a boil in a small pot, over medium high heat. Add the grated carrots to the milk. Once the milk has come to a boil, add the oats and reduce heat to medium. Cook until most of the liquid has been absorbed, about 5 minutes.
Remove pot from heat. Add the vanilla extract, cinnamon, ginger and molasses to the oatmeal. Mix until well combined. Cover the pot and let stand for 1 minute.
Serve hot, or refrigerate overnight and serve cold. Top the oatmeal with walnuts just prior to serving.
Adapted from The Oatmeal Artist