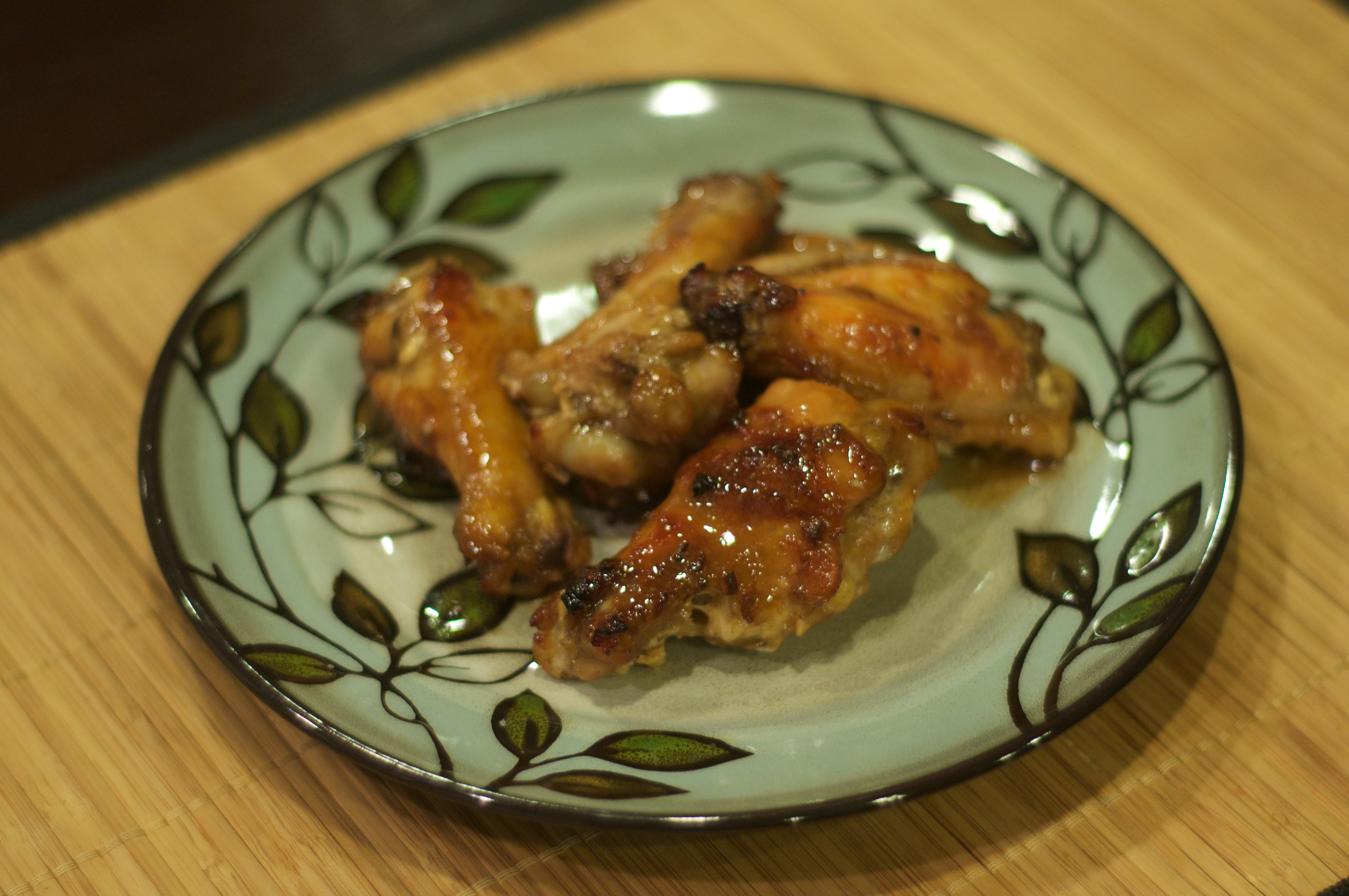 Korean Style Baked Wings
True, chicken wings are not very healthy.  However, they are amazingly delicious.  These wings are baked, not fried, making them not as unhealthy as many wings served at restaurants, which are fried.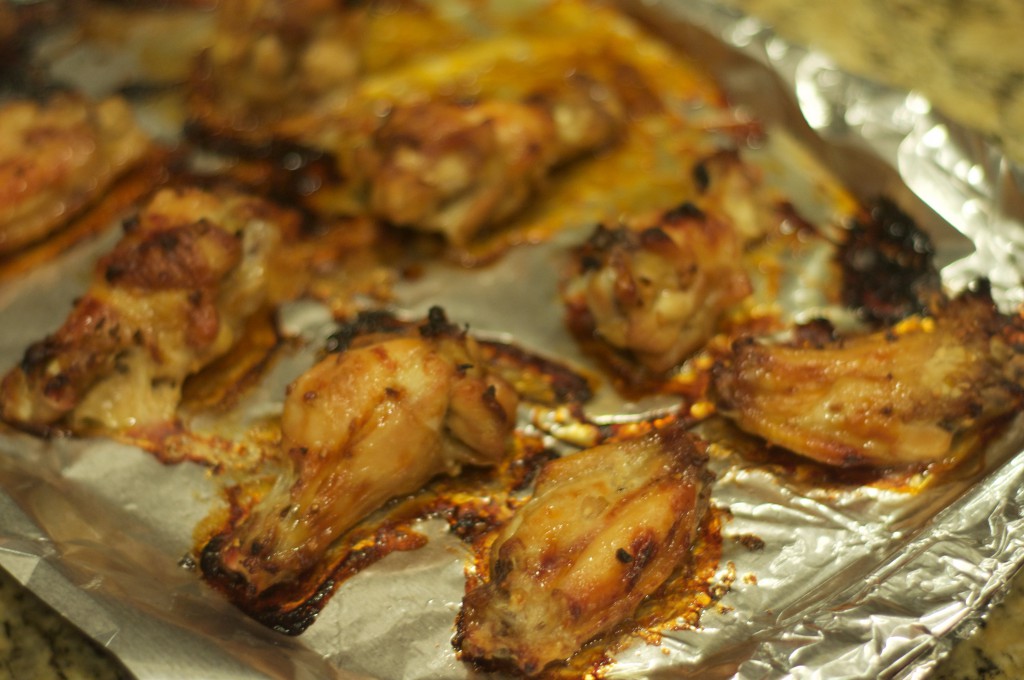 Additionally, these wings are cooked on top of aluminum foil, and marinated in a plastic bag.  This makes clean up a cinch.  There are essentially no dishes, except for the plate you use to eat these wings.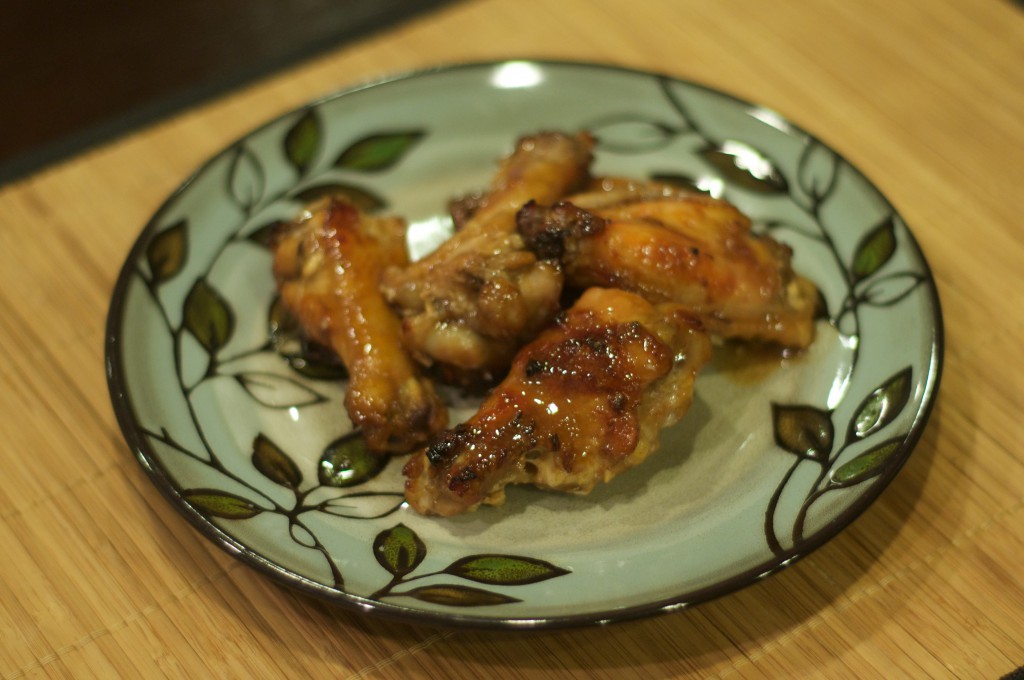 You could also just eat these wings straight off of the baking sheet.  I won't tell anyone.  They are just that good.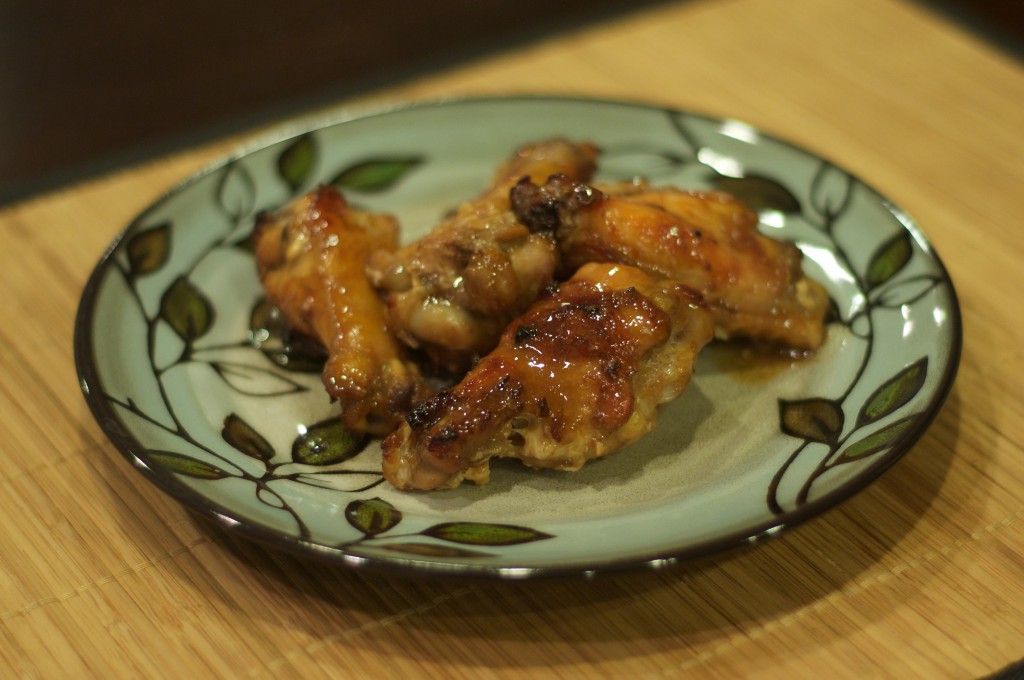 I would usually throw out the marinade since it has touched the raw chicken.  It's important to boil the marinade long enough to kill the bacteria that may be present.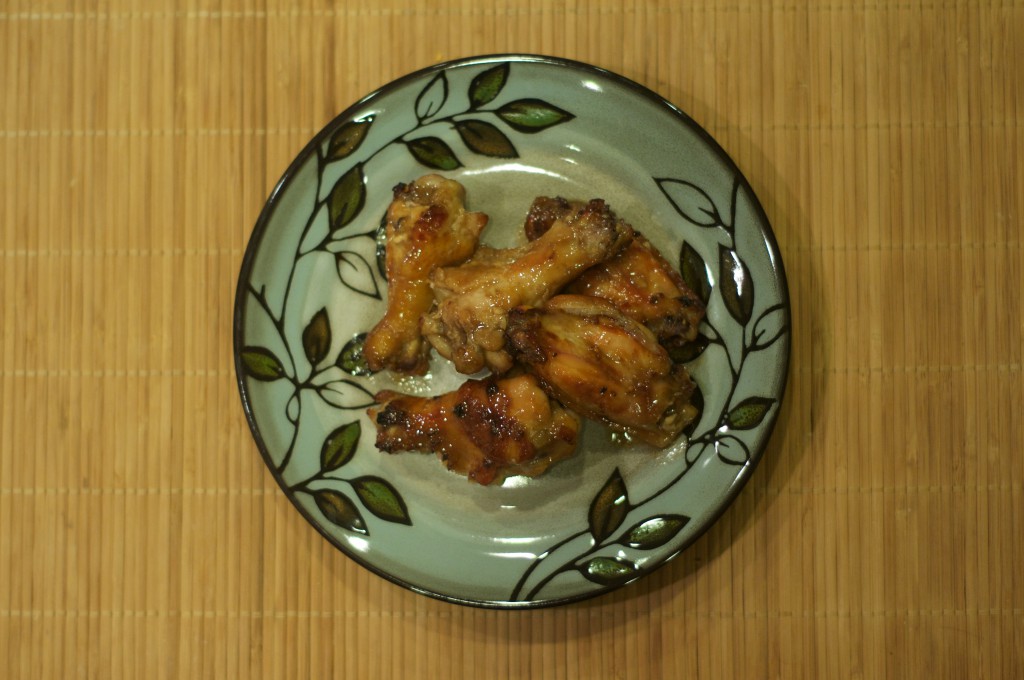 Be sure to have a large number of paper towels ready.  These wings will make your hands dirty, due to the sticky glaze, but it is so good the paper towels are really just for cleaning your hands after you've licked them clean.

Korean Style Baked Wings
Ingredients
2 pounds chicken party wings
For the marinade:
¼ cup low sodium soy sauce
2 teaspoons olive oil
½ teaspoon balsamic vinegar
½ teaspoons rice wine vinegar
1½ teaspoons water
6 tablespoons brown sugar
4 garlic cloves, minced
½ cup water
For the glaze:
2 teaspoons cornstarch
2 tablespoons water
Instructions
Combine all ingredients for the marinade in a zipper topped bag. Massage the bag so that all of the ingredients are well combined. Add the chicken wings and massage the bag so that the wings are well coated in the marinade. Place wings in the refrigerator and marinate for at least an hour, or overnight for best flavor. Flip the bag a few times while the wings are marinating.
When the chicken is ready to be cooked, preheat oven to 400 F. Line a baking sheet with aluminum foil.
Place chicken wings in a single layer on prepared baking sheet, leaving space between each piece of chicken. Reserve the marinade.
Bake the chicken until they are golden and crispy and have reached an internal temperature of 175 F, about 45-50 minutes.
About 15 minutes before the chicken has finished cooking, bring the marinade to a boil in a small pot. In a small bowl, combine the cornstarch and water. Stir so that the cornstarch is dissolved in the water. Pour the water mixture into the marinade and stir to combine. Cook the glaze until it has thickened slightly, or for at least 10 minutes. Reduce the heat and and water, 1 tablespoon at a time if the glaze is too thick. Let the sauce cool for a few minutes. It will thicken as it cools.
Brush both sides of the cooked wings with the glaze.
Serve hot.
Notes
Chicken party wings and the first and second portions of the chicken wings. It does not include the wing tip.
Adapted from Kirby's Cravings