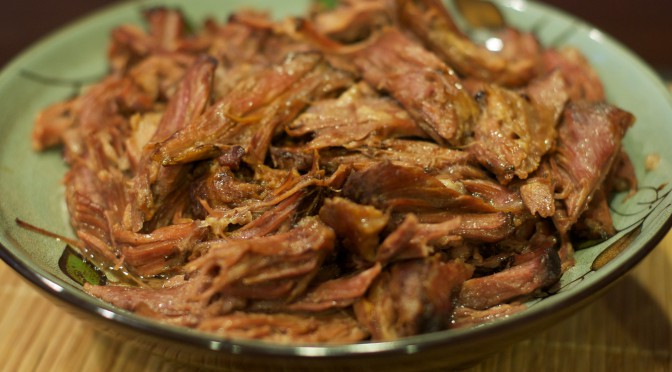 Mississippi Pot Roast
Bryan had given me pot roast recipe.  His wife Emily, who owns Icing Cafe, will sometimes put all the ingredients in the crock pot and dinner will be ready by the time she gets home, well the main course is done anyway.  Emily spends all day making delicious and unique cupcakes, such as bacon cupcakes!  These are REALLY delicious!  She uses candied bacon, which has just the right balance between sweet and salty!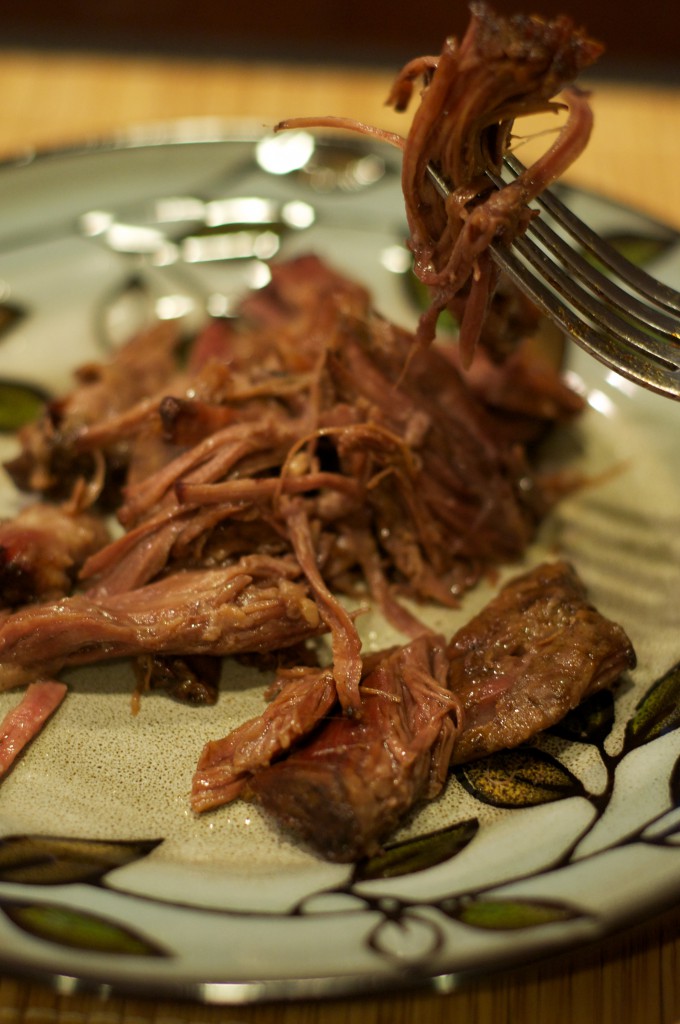 This dish tends to be a little on the greasy side.  Chuck meat isn't a lean cut of meat, and the stick of butter definitely adds to the grease content of the dish.  I suggest limiting portion sizes when eating this dish.  Bryan likes to shred the meat in the grease, giving it more juice and flavor.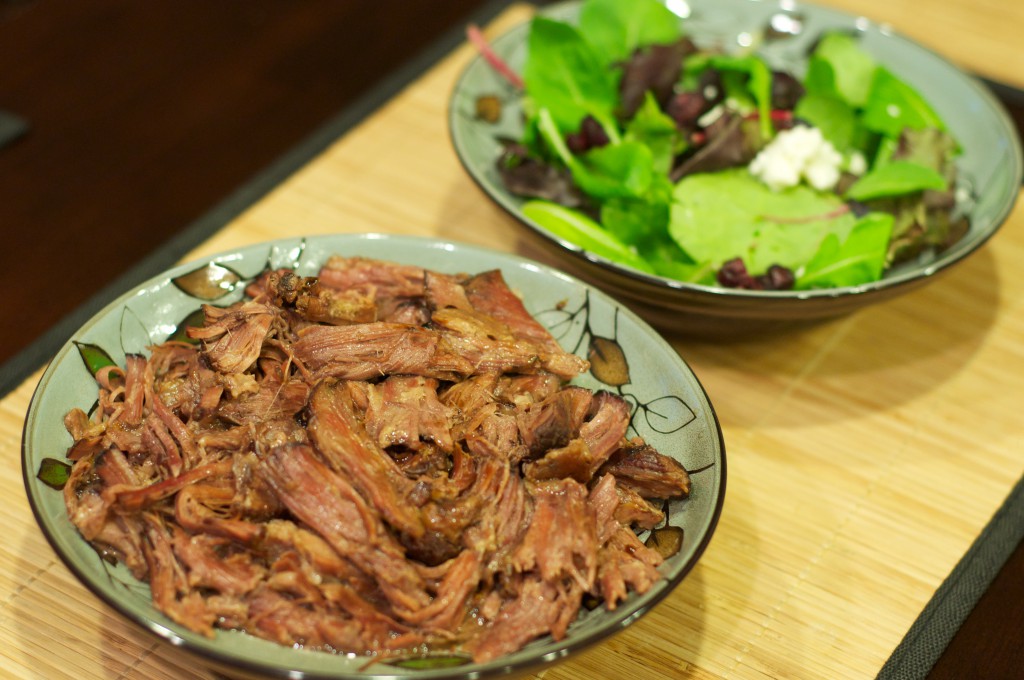 Bryan said that this is also good in taquitos (which I've never tried to make, probably due to my aversion to deep frying), chimichangas (again these are deep fried), or even tacos.  I was happy to enjoy these along with cauliflower rice.

Mississippi Pot Roast
Ingredients
3 pound chuck roast
2 packets Au Jus mix
1 stick butter
Instructions
Place pot roast in a crock pot. Pour both Au Jus mix packets evenly over the top of the meat. Place the stick of butter on top of the meat.
Cook on low for 8 - 10 hours.
Remove meat from crockpot. Shred meat and serve hot.
Adapted from Plain Chicken