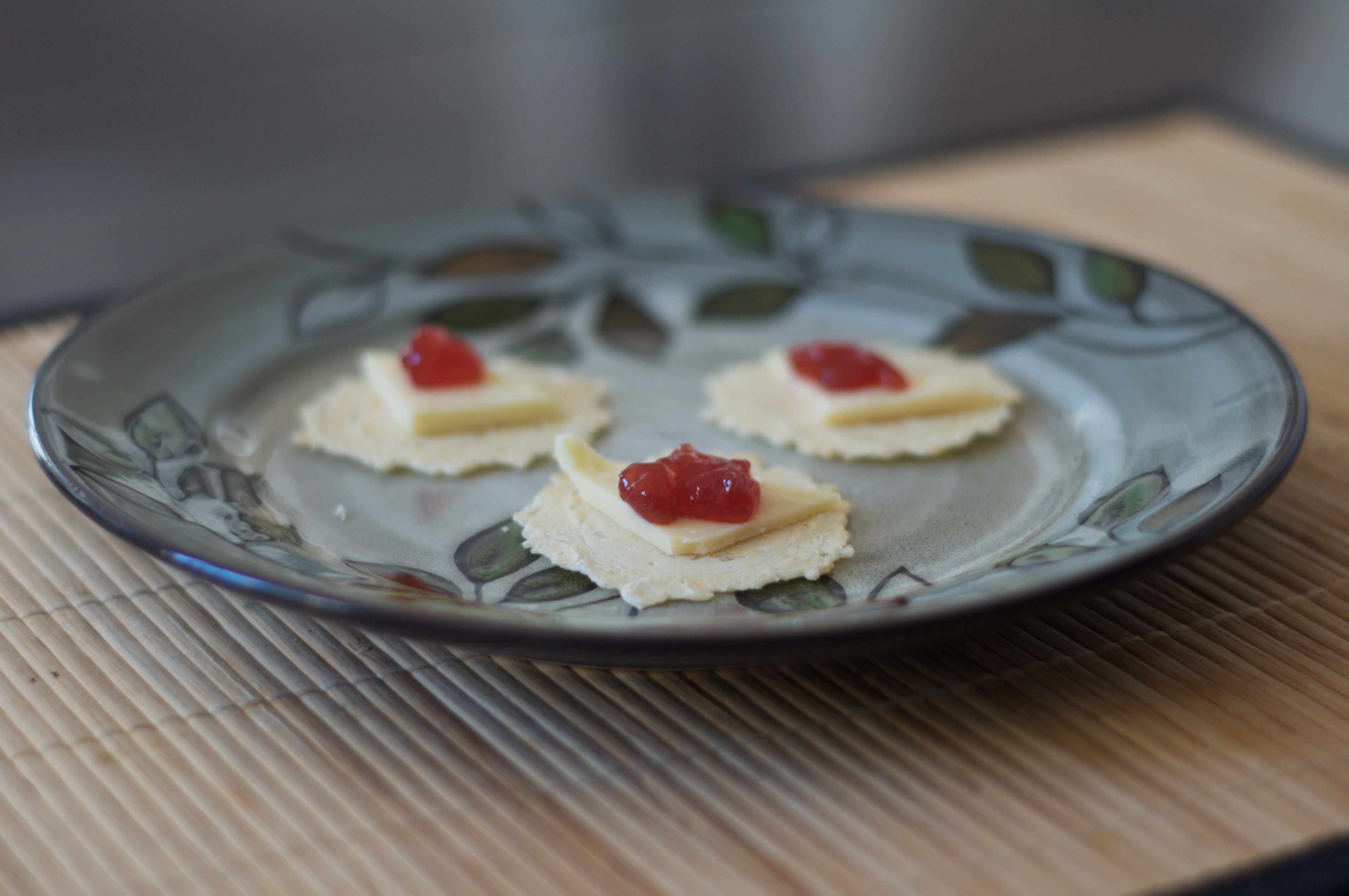 First Koenig Cheese
There has been a "fancy cheese" section in the grocery store near our house for a while now.  We usually walk by this section, look at the prices of the cheese and then keep walking.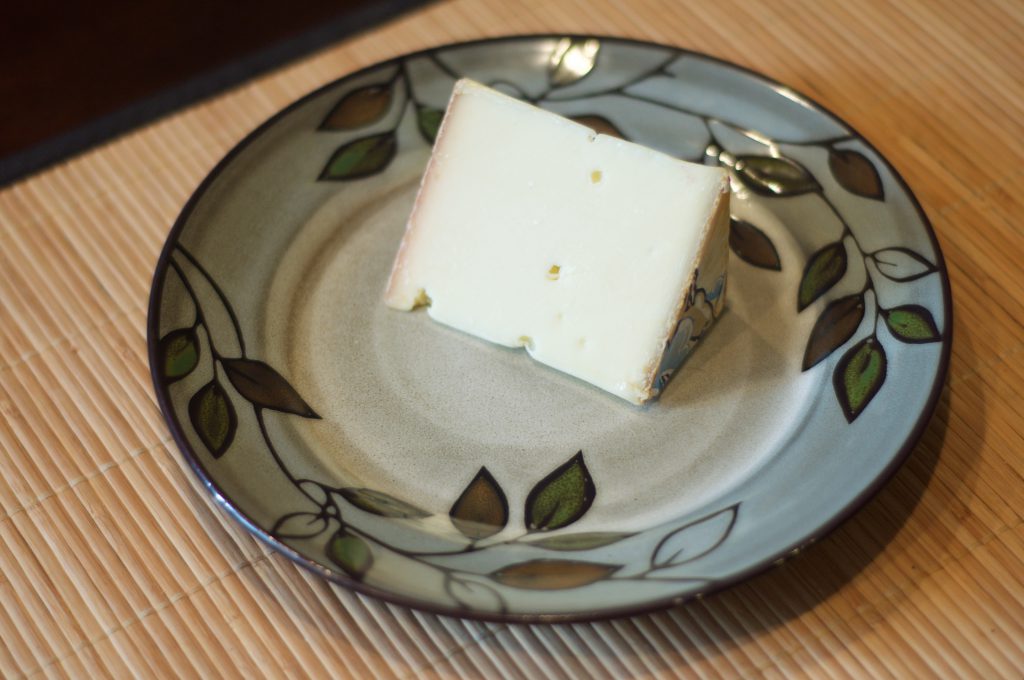 I'm not a huge cheese person.  I don't like to eat cheese by itself.  I also usually prefer melted cheese, such as cheese that is melted on cheeseburgers or scalloped potatoes.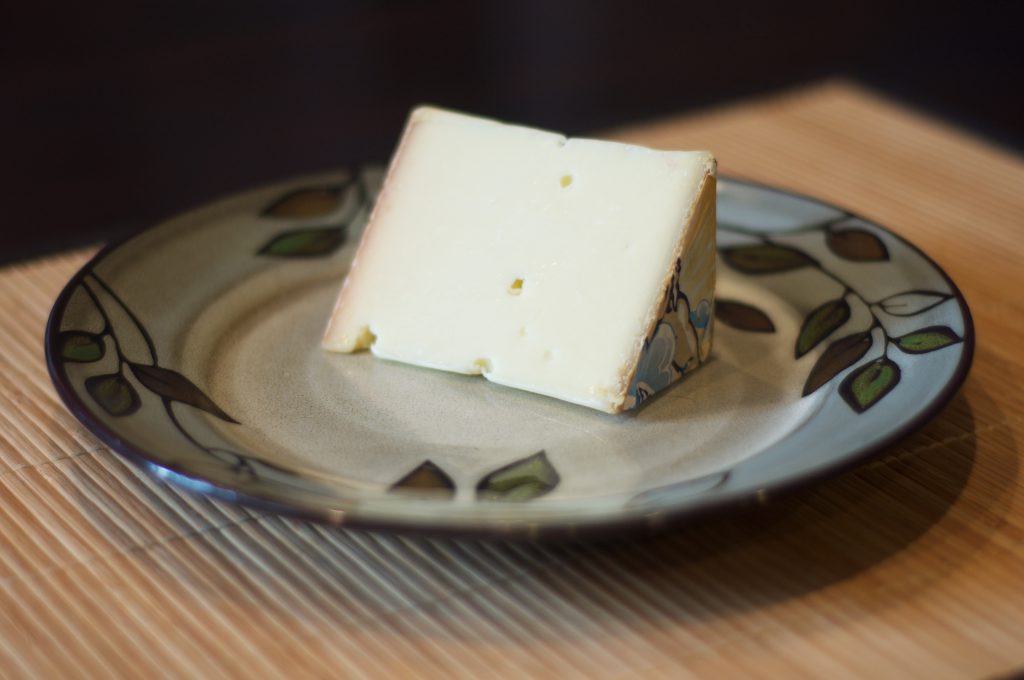 I was at the grocery store, near the "fancy cheese" section, when I saw that they were giving out free samples.  I sometimes ask Mike to try the sample first and then have him tell me whether or not I will like the sample.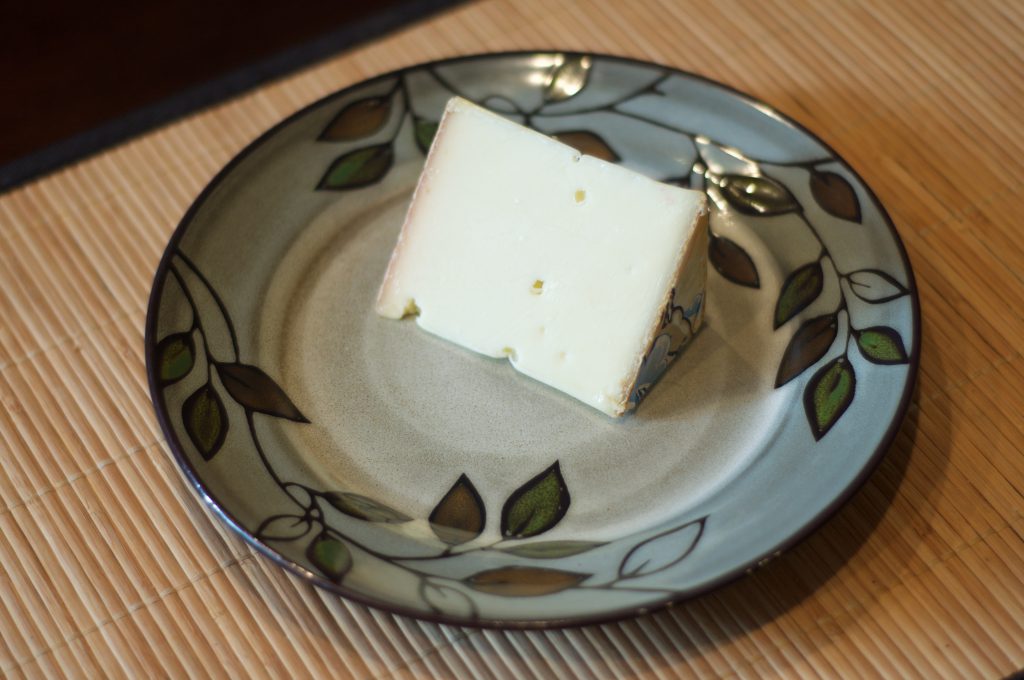 Since Mike likes to eat cheese by itself, I figured this was a good idea.  Even if I don't like the cheese sample, he can always finish it for me.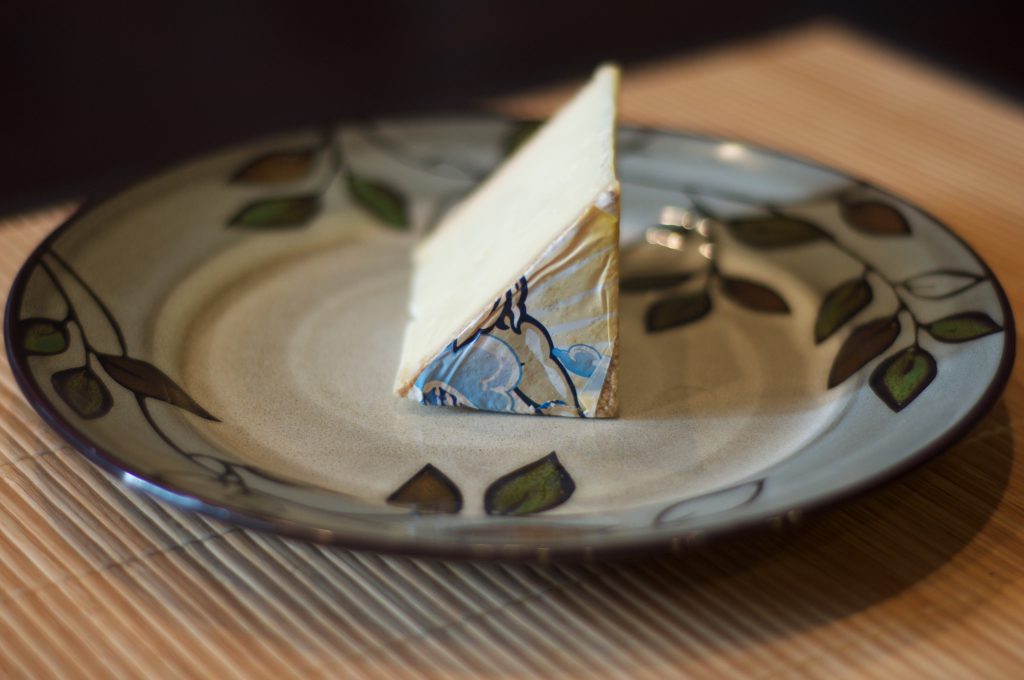 This particular sample contained a thin slice of First Koenig cheese, on top of a thin rice cracker, with a small amount of caramel spread over the cheese.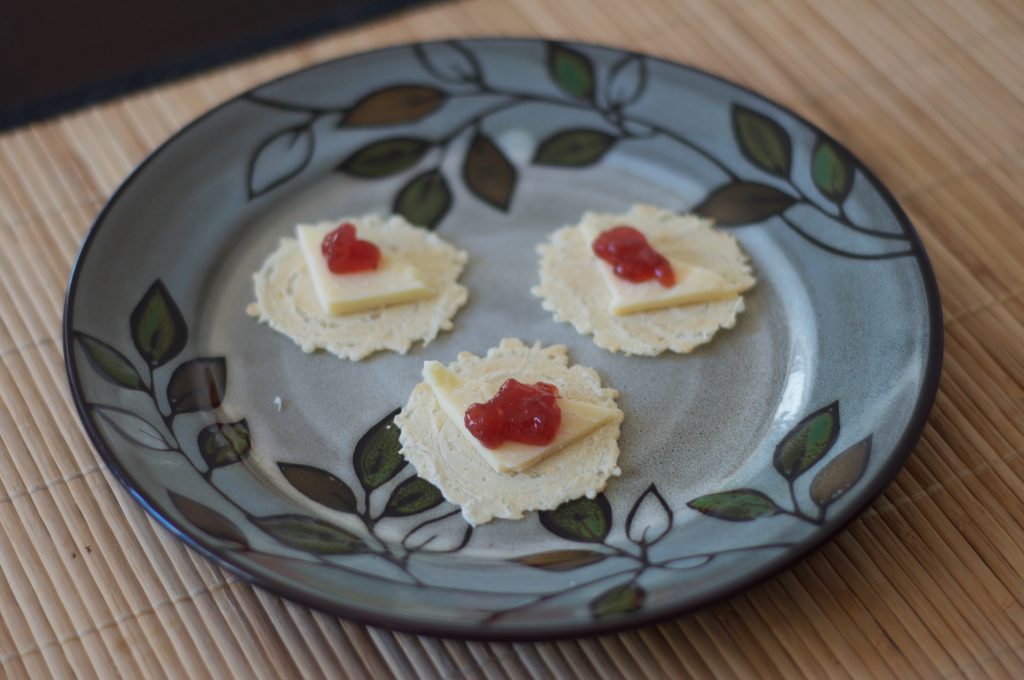 I took one bite and was hooked.  It was so amazing!  I politely asked if I could have another sample while asking questions about the cheese.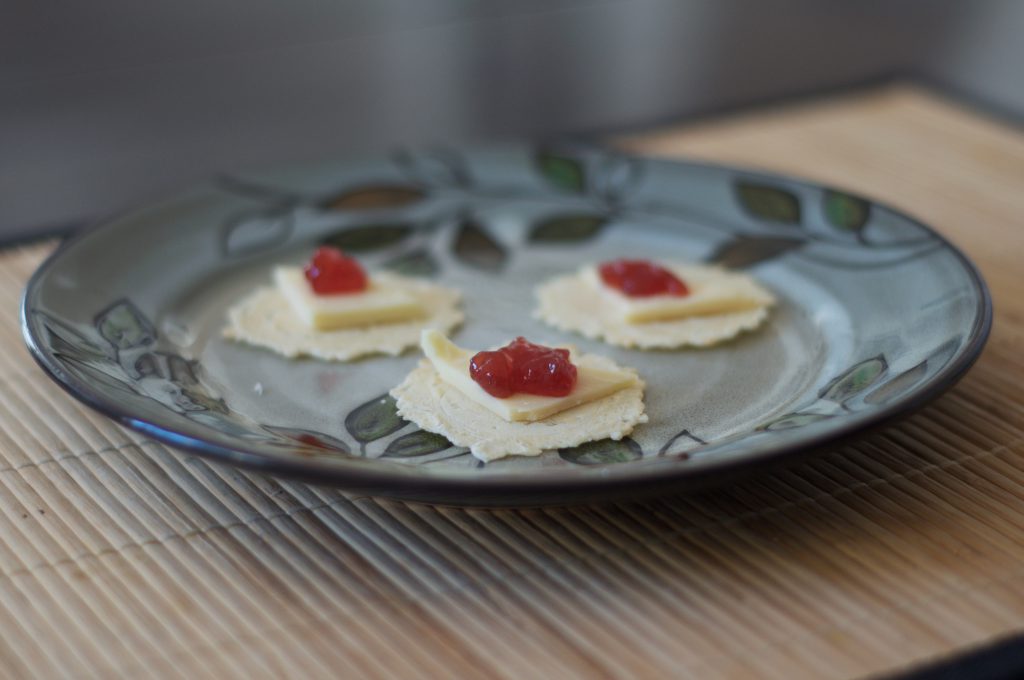 I, of course bought a small amount of cheese and the crackers.  I considered buying the caramel as well, but once I found out the price of the caramel, I decided against it.  This was a very nice, expensive caramel.  However, it didn't taste like it was worth the price.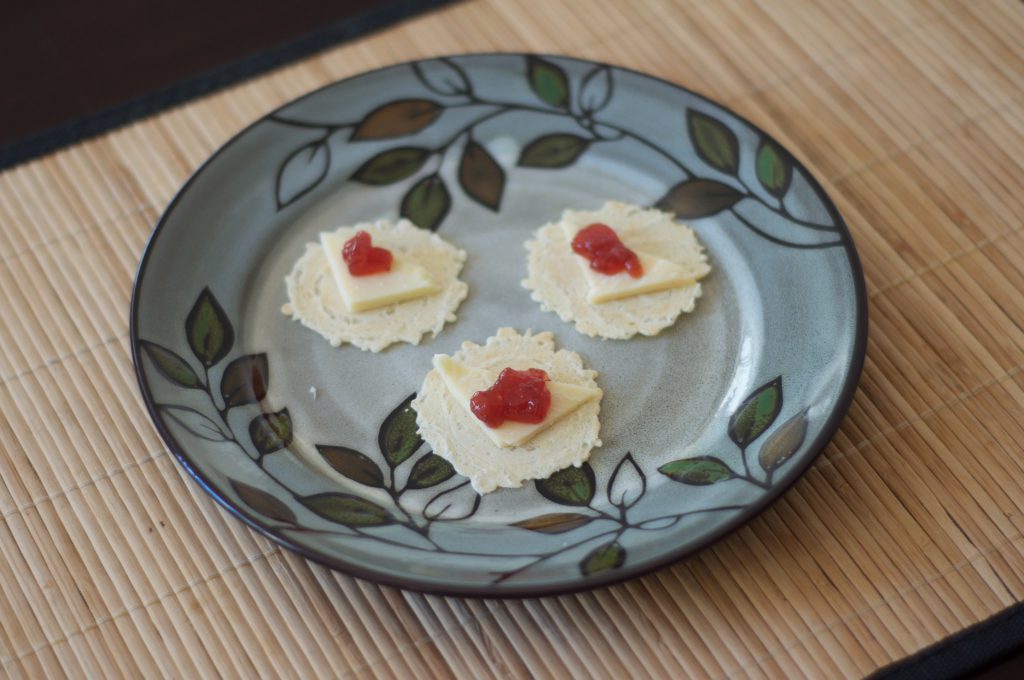 I decided to buy some natural fruit spread instead.  These can be found in the same area as jams or jellies.  I chose this natural fruit spread because the first ingredient was NOT high fructose corn syrup.
The fruit spread was a nice contrast to the slightly salty, slightly nutty cheese.

First Koenig Cheese
Ingredients
16 thin rice crackers
4 ounces First Koenig cheese, cut into 16 slices
5 tablespoons and 1 teaspoon strawberry fruit spread
Instructions
Place a slice of cheese on cracker. Spread 1 teaspoon of fruit spread over the cheese. Repeat with the remaining ingredients.
Serve immediately.