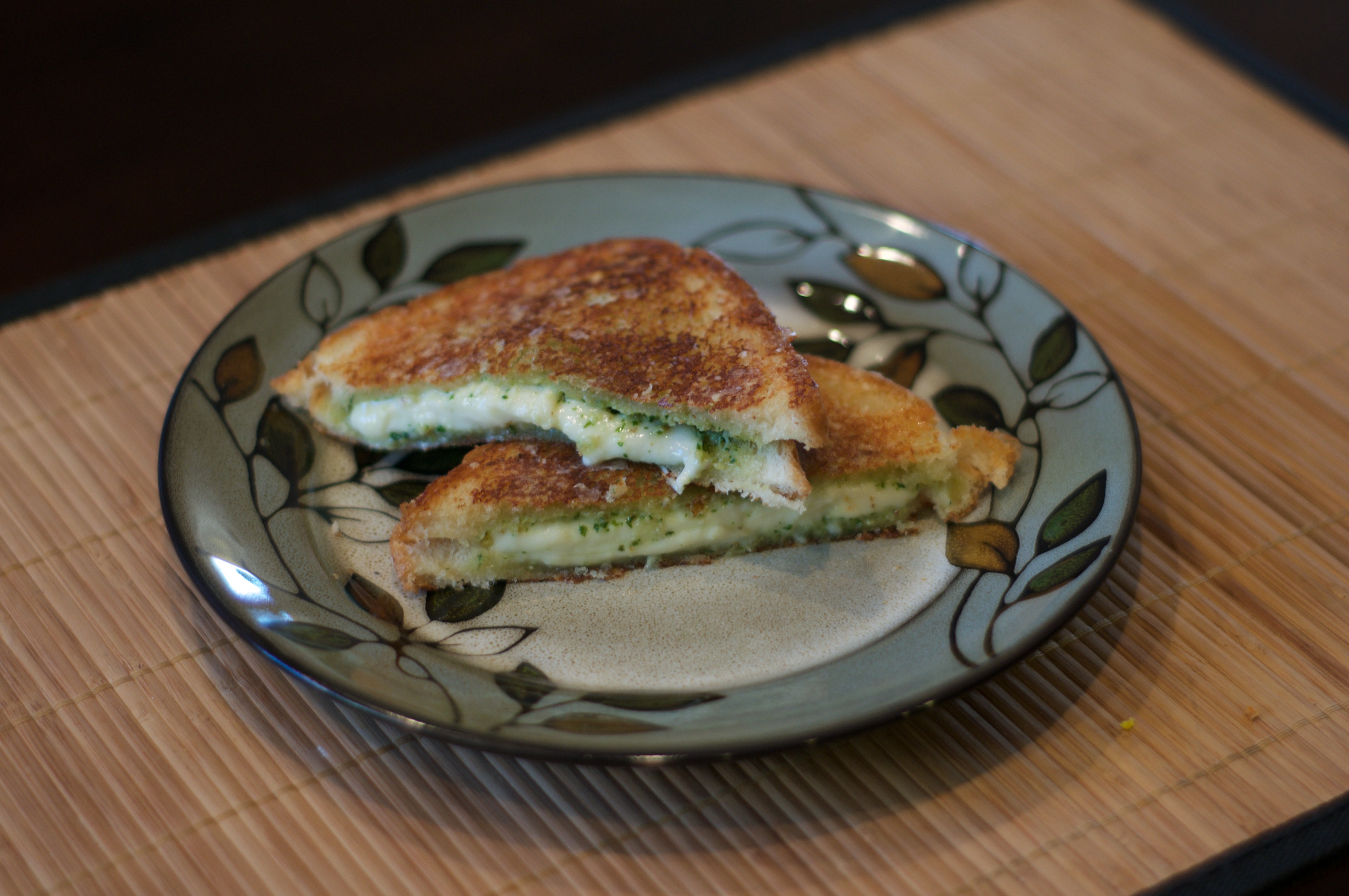 Pesto Grilled Cheese
I am normally not a fan of sandwiches.  I actually hate most sandwiches, especially cold sandwiches.  There is something different about a grilled cheese sandwich, though.  I occasionally enjoy a grilled cheese.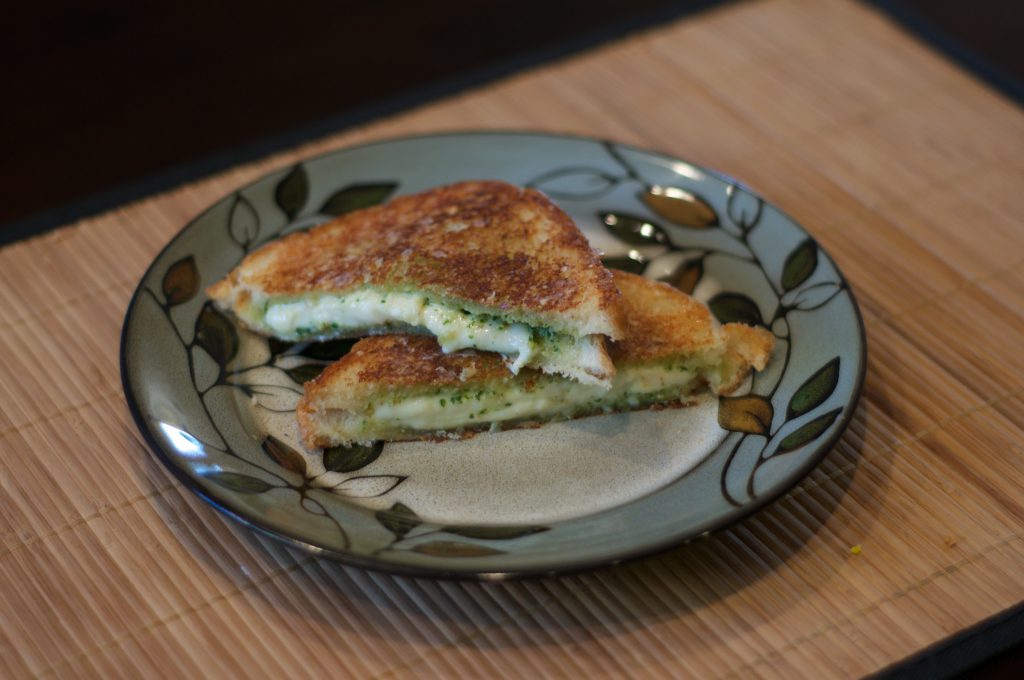 This, however, is not just a "regular" grilled cheese sandwich.  This is a grilled cheese, taken to the next level.  First of all, this sandwich has amazing pesto sauce in it.  This is enough to make a grilled cheese sandwich amazing.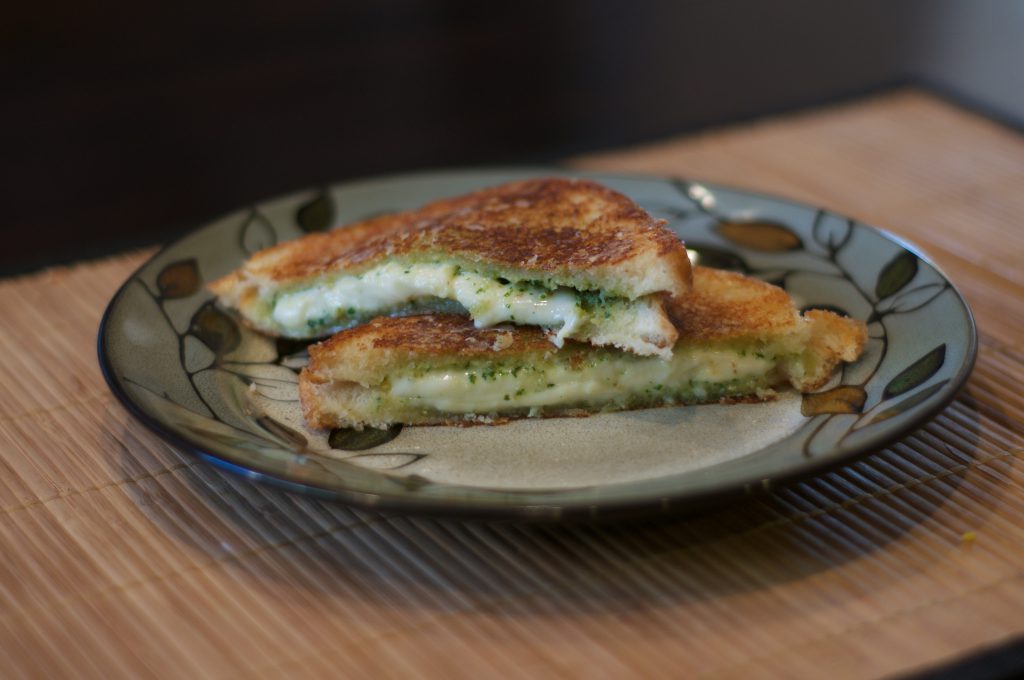 Next, we butter the outside of the bread and add parmesan cheese, which is then melted into the bread.  I could eat the slices of bread right now, they are just that good.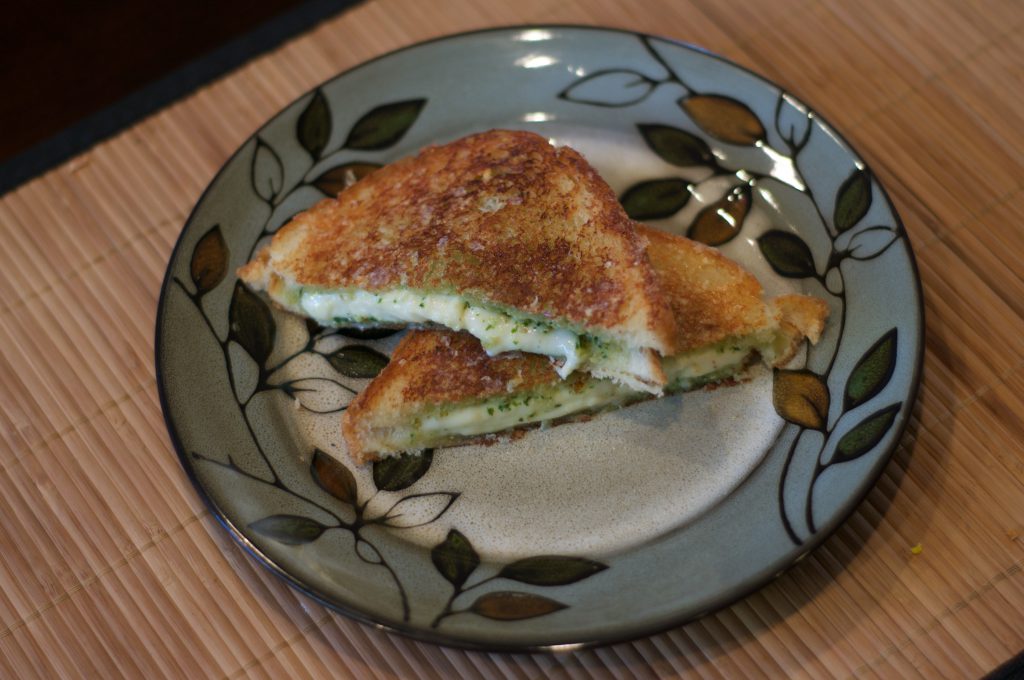 Lastly we substitute mozzarella for "traditional" cheddar cheese.  I feel that the cheddar would overpower the flavors of the pesto sauce.  Mozzarella has a much lighter flavor (to me, anyway).

Pesto Grilled Cheese
Ingredients
8 slices white bread
2 tablespoons butter, softened
1 cup shredded parmesan cheese
8 ounces mozzarella cheese, sliced
½ cup pesto sauce*
Instructions
Spread butter on one side of two slices of bread. Flip the slices of bread over and spread 1 tablespoon of pesto sauce on the other side of each of the slices of bread. Place ¼ of the mozzarella on one slice of bread and place the other slice on bread on top of the mozzarella, pesto side down. Repeat with the remaining ingredients.
Place parmesan cheese in a plate. Press one side of a sandwich, butter side down, onto the parmesan cheese. Flip the sandwich over and press the other side of the sandwich into the parmesan cheese, pressing so that the bread is coated in parmesan cheese. Repeat with the remaining sandwiches.
Heat a skillet over medium heat. Place one sandwich on the skillet and cook until one side is golden. Flip the sandwich and cook until the other side is golden. This will take about 2 minutes per side. Repeat with the remaining sandwiches.
Slice the sandwiches in half, diagonally. Serve hot.
* I used this recipe to make pesto sauce
Adapted from Life's Ambrosia