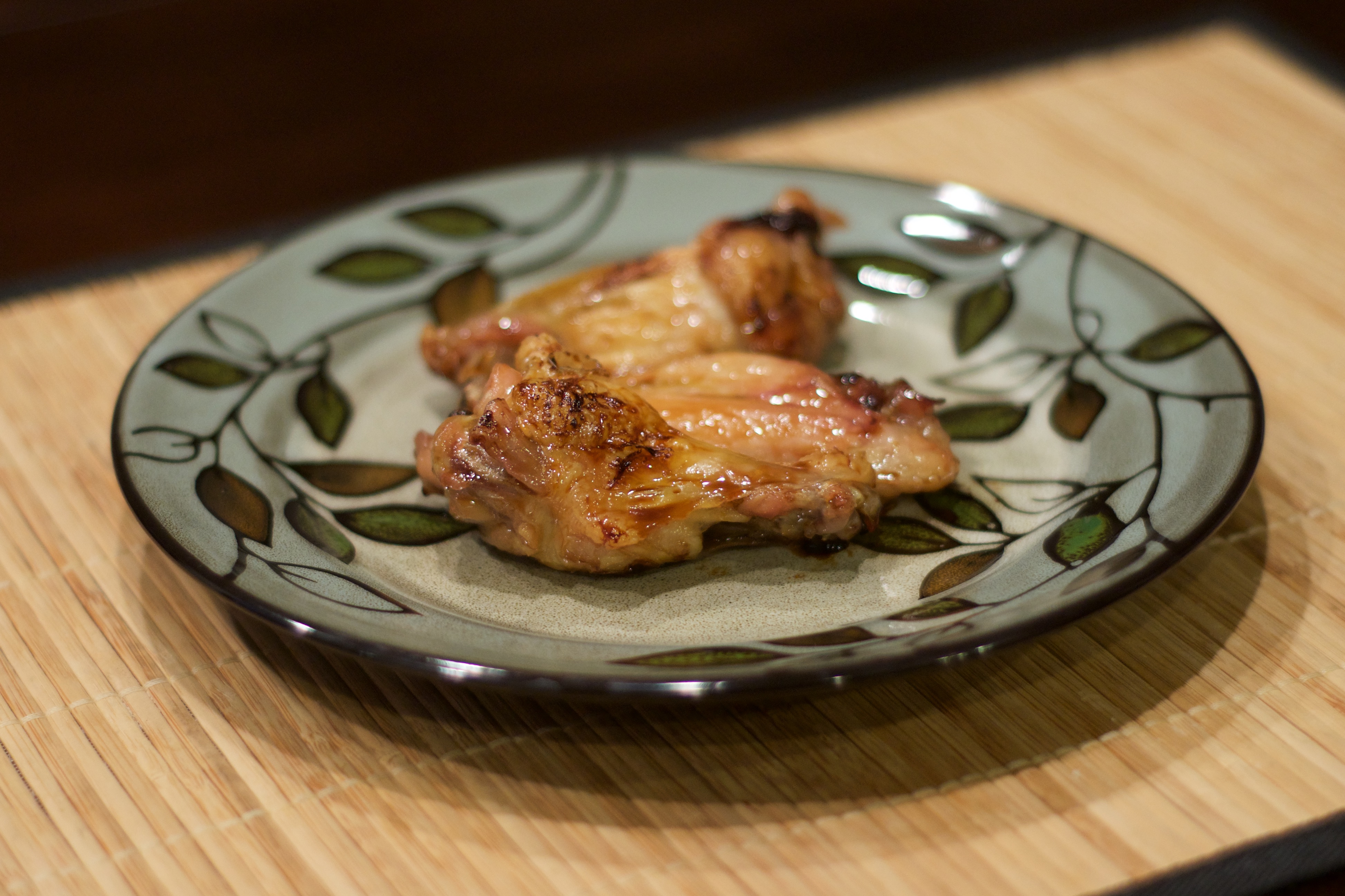 Teriyaki Chicken Wings
Of all the different types of pieces of chickens that are out there, I have to admit that I love chicken wings the most.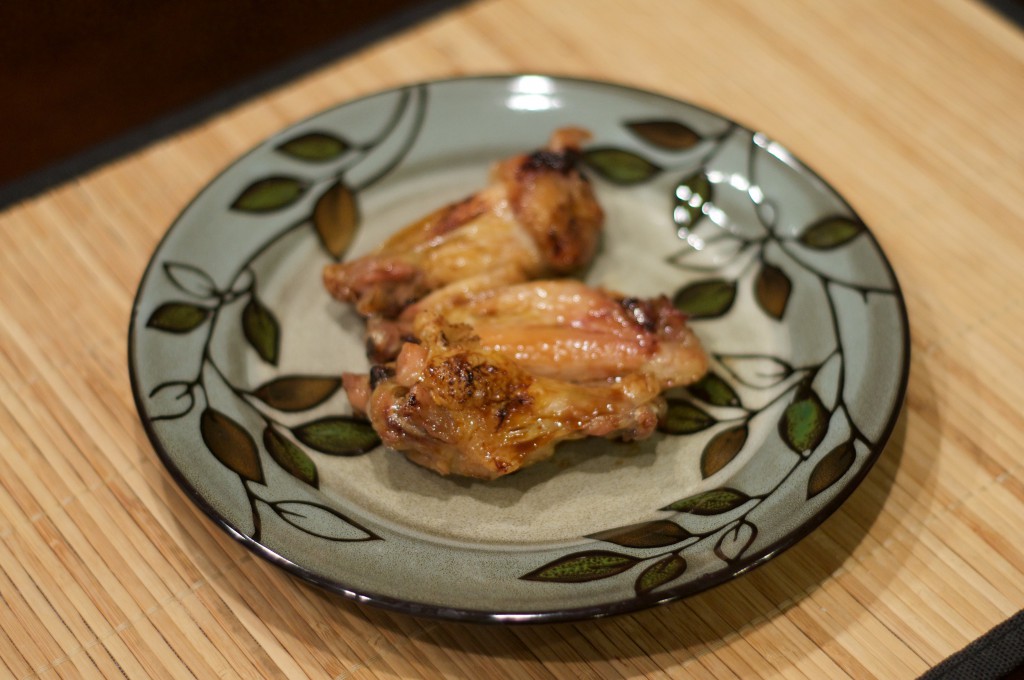 Yes, I realize that chicken wings are very unhealthy.  They contain a large amount of skin and fat, and only contain a small amount of meat.  But I love them anyway.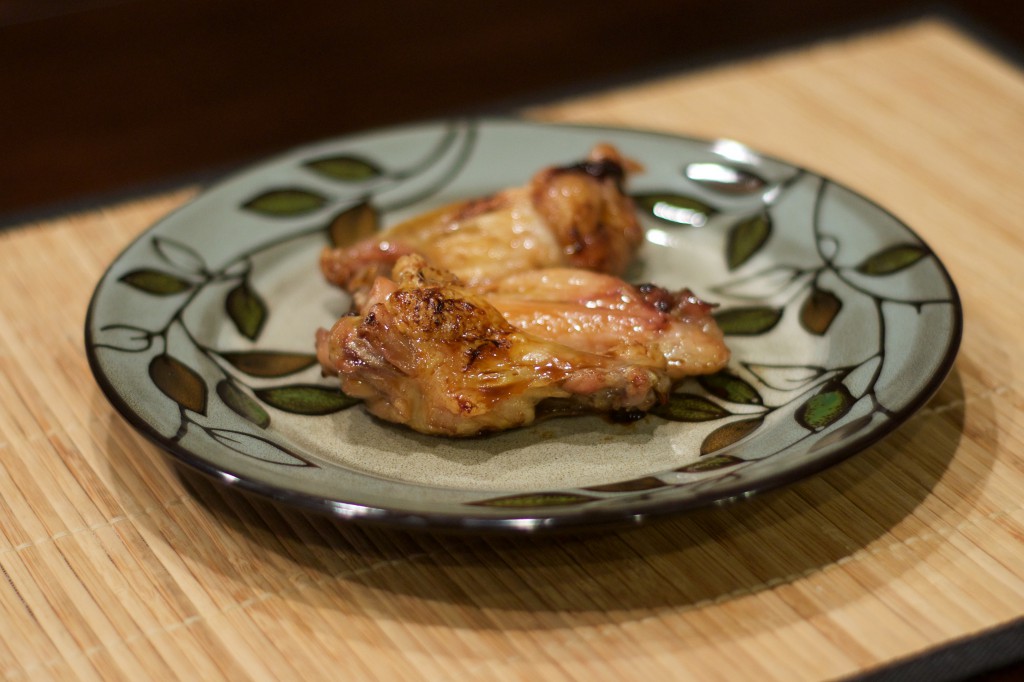 On occasion, especially when there is a good sale at the grocery store, I will purchase chicken wings.  When I am at home, I am then at a loss as to how to cook these wings.  There are just so many good recipes.  Since I eat them so rarely, I really want to make sure they are delicious.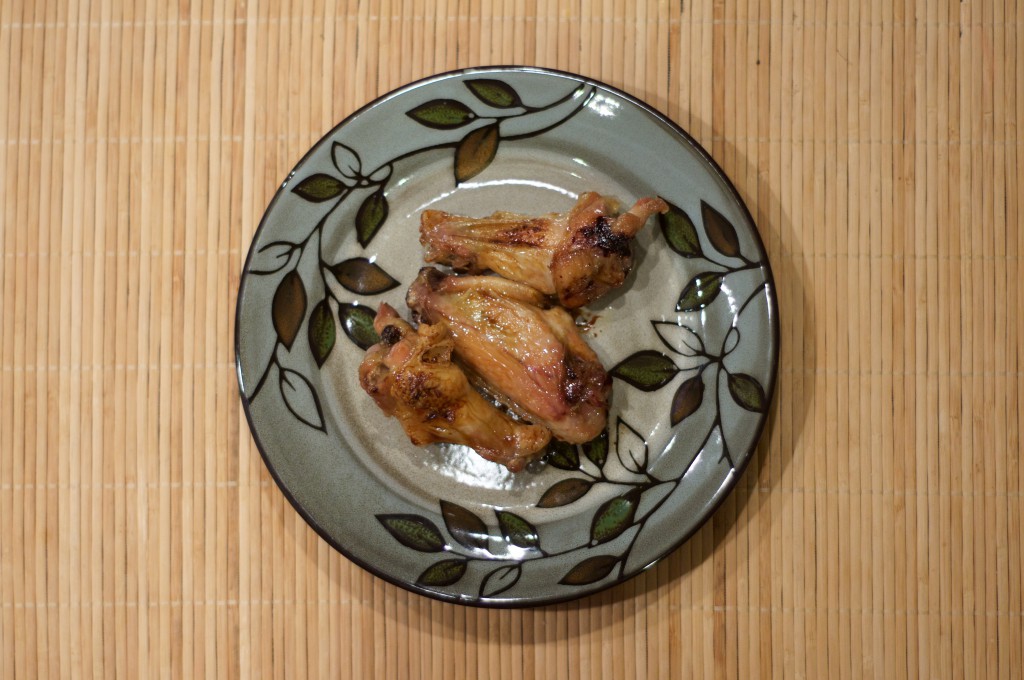 Before I used to buy a teriyaki marinade, in a bottle, from the grocery store.  Now that I know how simple and easy it is to make my own teriyaki sauce, I don't bother buying bottled teriyaki sauce any more.  The best part is that this teriyaki sauce is made from ingredients I already have in my pantry!

Teriyaki Chicken Wings
Ingredients
1½ pounds party chicken wings (1st and 2nd parts)
1 garlic clove, mined
¼ teaspoon ginger powder
¼ teaspoon salt
¼ cup soy sauce
2 tablespoons sugar
¼ cup pineapple juice
Instructions
Preheat oven to 400 F. Line a baking sheet with aluminum foil. Set aside.
In a large bowl, combine garlic, ginger and salt. Place chicken in a single layer on the prepared baking sheet. Bake chicken for 30 minutes, flipping the chicken after 15 minutes.
Meanwhile, after the chicken has been cooking for about 20 minutes, heat soy sauce, sugar and pineapple in a small pot, over medium high heat. Boil the sauce until it has thickened slightly, about 10 minutes.
Remove chicken from oven, but do not turn off oven. Flip the chicken over and brush the tops of the chicken wings with the teriyaki sauce. Bake for 5 minutes. Flip the chicken pieces over and brush the other side of the chicken with the sauce. Bake for another 5 minutes.
Serve hot, with remaining sauce.
Adapted from Japanese Cooking 101