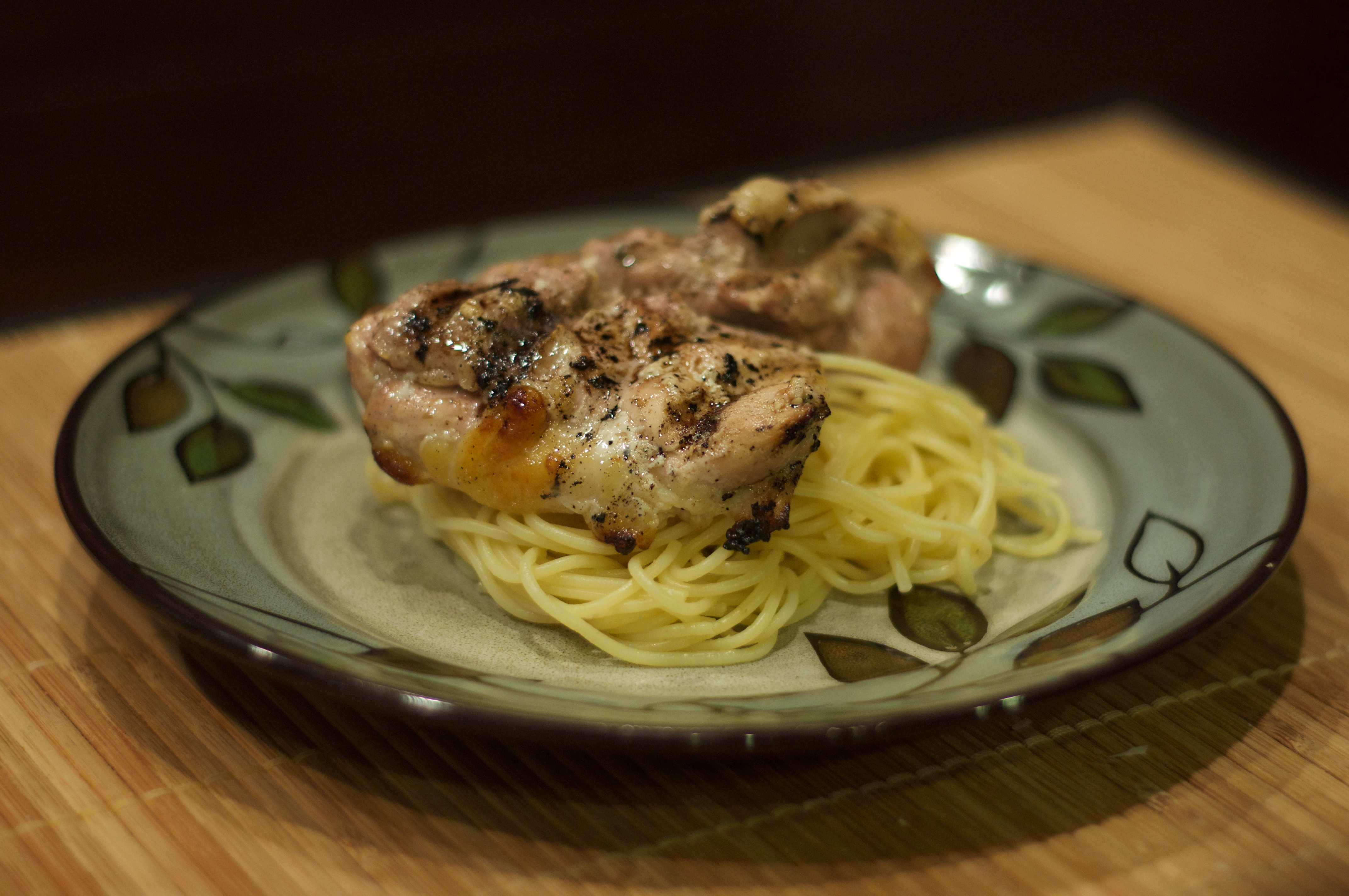 Lemon Yogurt Chicken
Those who read this blog know that I love chicken.  Don't ask me why.  I just do.  As a result I'm always trying to find different ways to prepare chicken.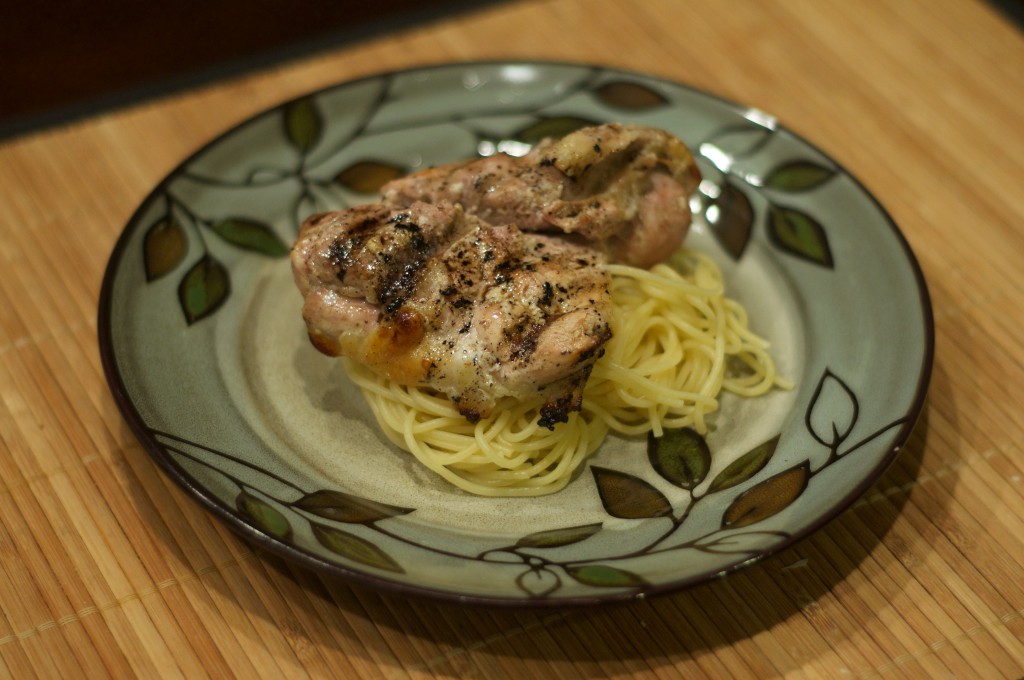 Mike, on the other hand, loves pizza.  If he could have pizza for every meal of every day, he would.  This is obviously a bad idea since pizza tends to be rather unhealthy.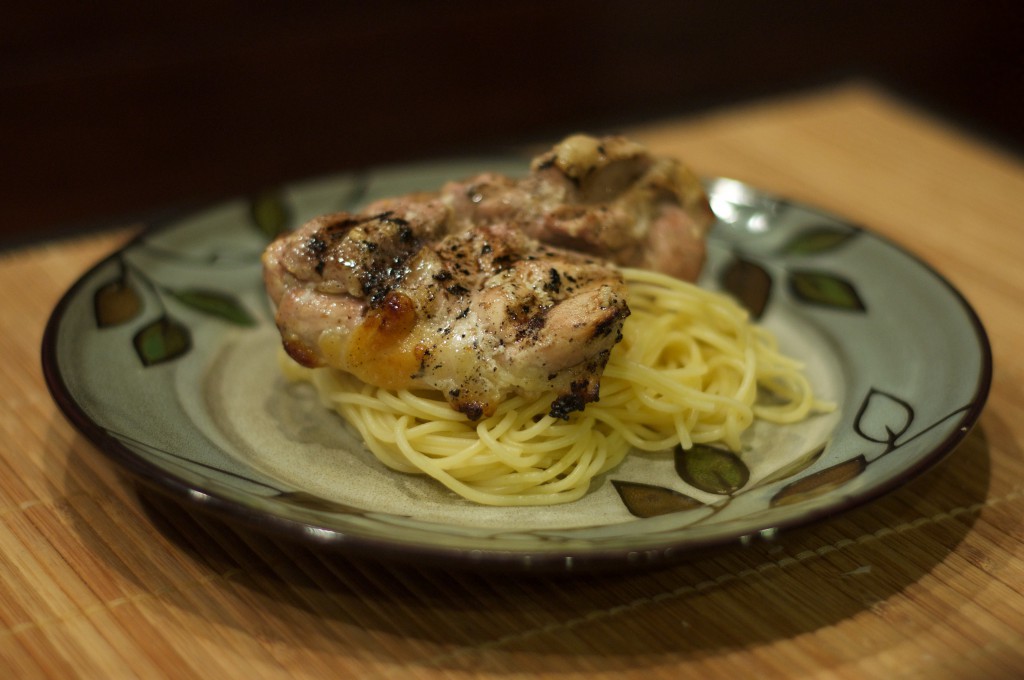 Mike also loves this chicken recipe.  Whenever I ask him what he wants to have for dinner, he will say "Greek chicken".  That is his name for this chicken.  This doesn't really make sense because this chicken doesn't have "Greek" flavors or spices.  The reason he calls it "Greek chicken" is because there is a yogurt marinade.  No, it's not a Greek yogurt marinade, but somehow Mike has associated yogurt with "Greek yogurt", and therefore, this recipe is for "Greek chicken".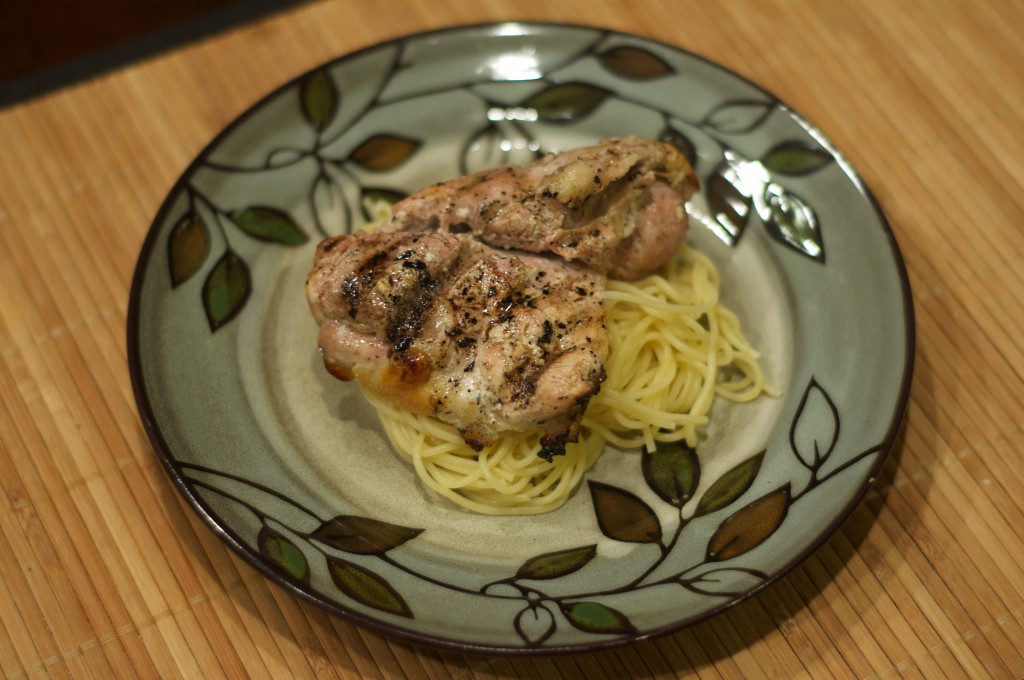 This chicken is so simple, yet tastes so amazing that we try to serve it to guests who come in from out of town.  They are always impressed when they eat this chicken.
Mike likes to cook this chicken on the Traeger, since he loves that grill, but any grill can be used.

Lemon Yogurt Chicken
Ingredients
1 cup plain yogurt
2 cloves garlic, minced
4 teaspoons salt
½ cup lemon juice
2 tablespoon honey
2 tablespoon olive oil
4 pounds boneless, skinless chicken thighs
Instructions
In a small bowl, combine yogurt, garlic, salt, lemon juice, honey and olive oil. Stir until well combined.
Place marinade in a zip top bag. Place chicken thighs in the marinade. Massage the bag so that all the chicken thighs are well coated in the marinade. Place in the refrigerator and allow the chicken to marinate for at least 4 hours.
Heat the Traeger to 450 F, per standard instructions, or heat a regular grill to high heat. Place chicken in a single layer on the grill. Cook until chicken has reached an internal temperature of 165 F, about 30 minutes. If using the Traeger, there is no need to flip the chicken. If using a regular grill, flip the chicken every 15 minutes.
Serve hot (I served mine over pasta).
Adapted from Dinner: A Love Story