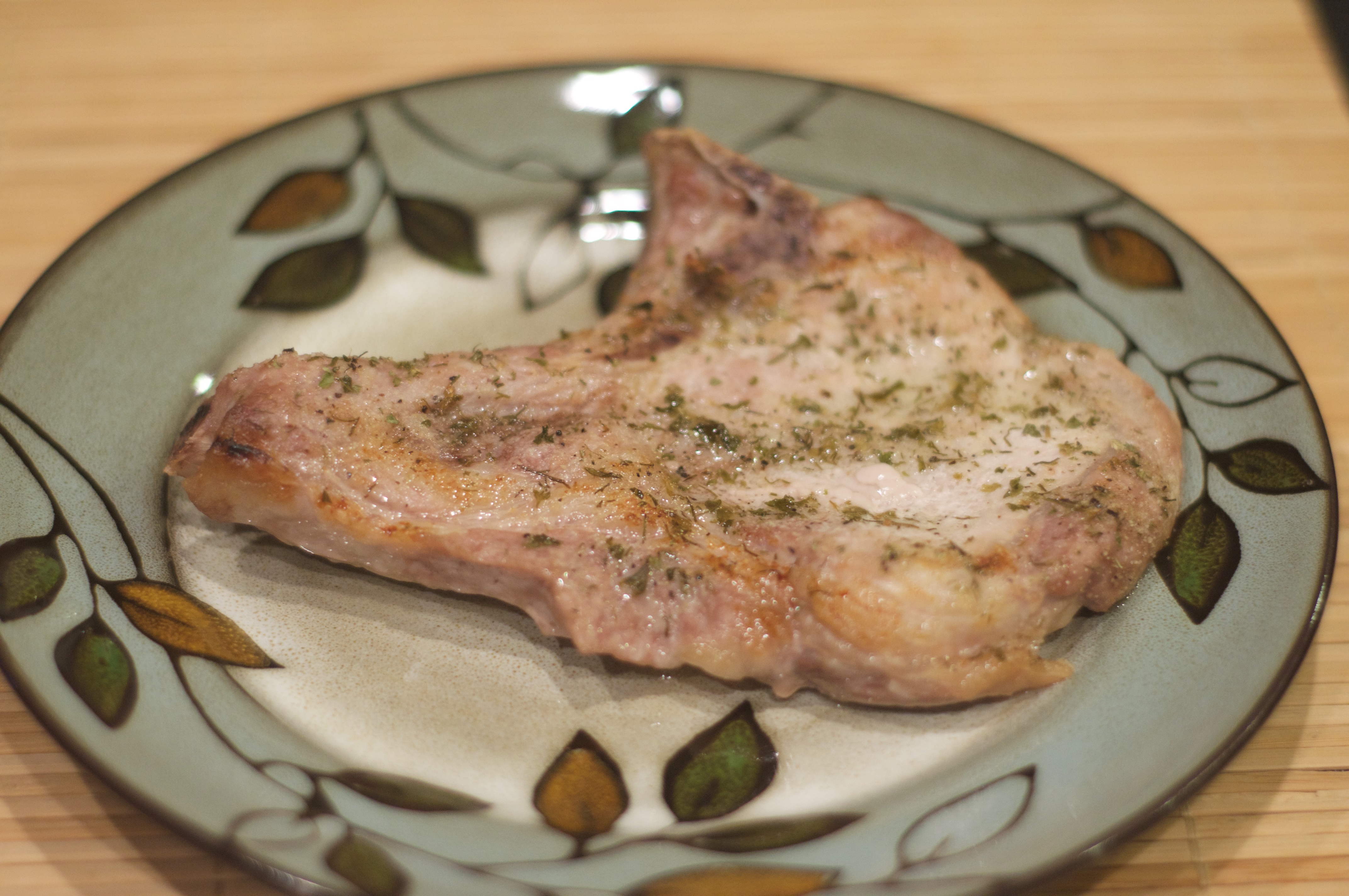 Garlic Ranch Pork Chops
Pork chops were on sale at the grocery store again.  I love bone-in pork chops because the cooked product tends to be juicer.  It's also a little more "forgiving" if you cook it a little too long.  One downside is that it's a little harder to eat these pork chops because you must cut the meat off of the bone.  However, this dish is absolutely worth it.  It's just that good.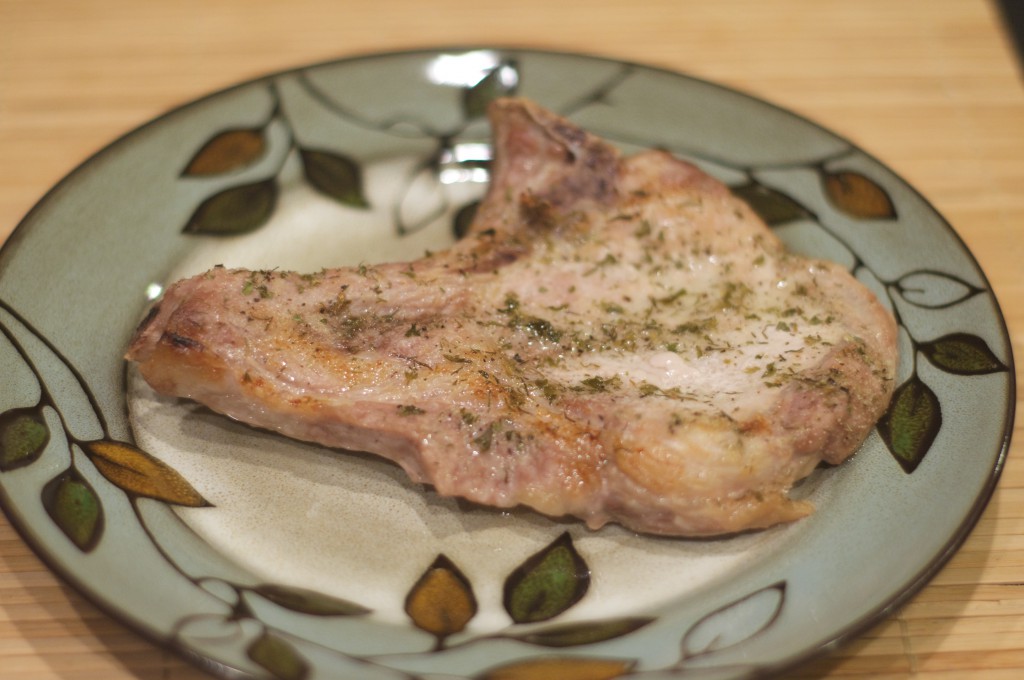 This dish is so simple and easy to make.  Cleanup is also easy since the baking sheet is lined with aluminum foil.  Just be careful when folding up the aluminum foil so that the juices don't fly off the foil when cleaning up.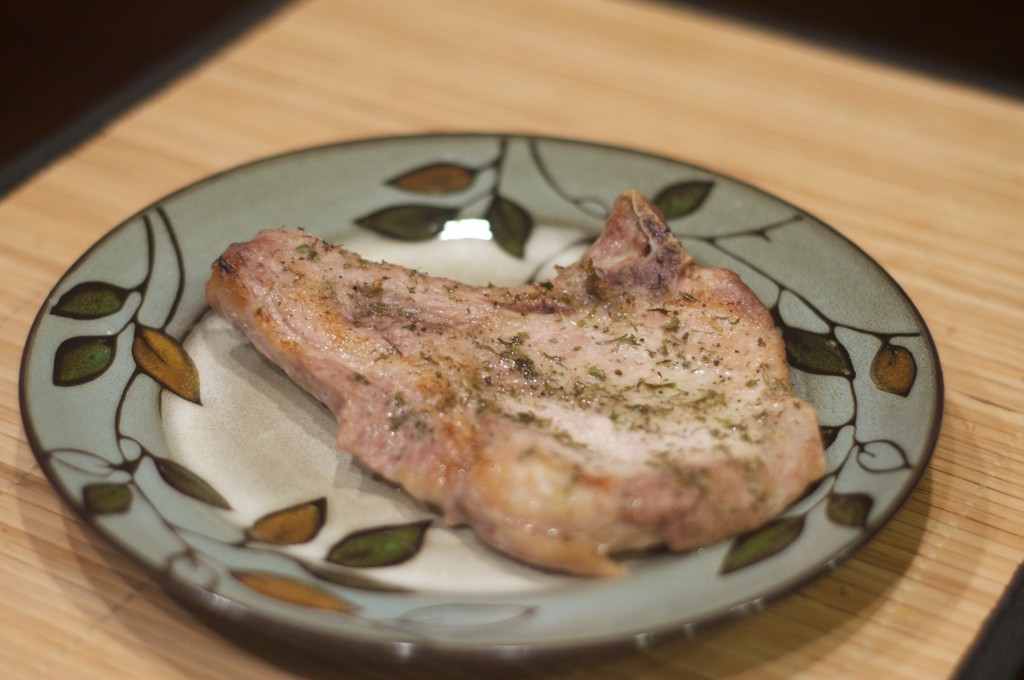 You can use a packet of dry ranch dressing mix for the seasoning, instead of all the herbs and spices listed if you don't have all of them at home.  I personally like to use spices that I already have rather than buy seasoning packets from the grocery store.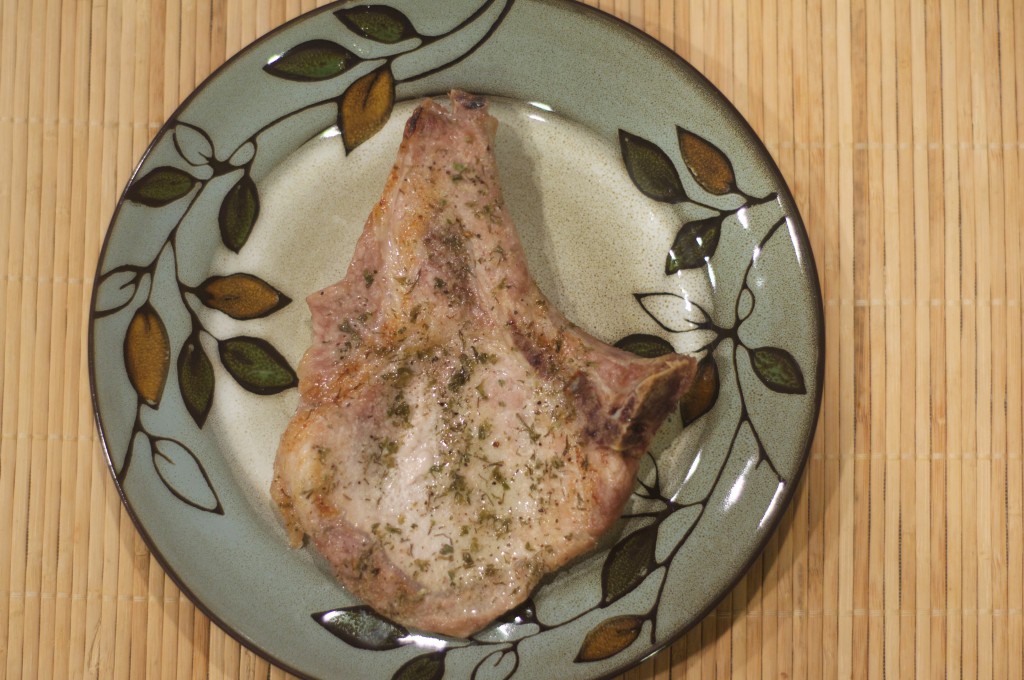 First of all, I never seem to have any of these seasoning packets on hand.  Second, I don't like all the preservatives and other ingredients that are often found in those seasoning packets.  Lastly, those prepackaged seasoning packets can get pretty expensive, especially compared to how cheap it is to make them at home.

Garlic Ranch Pork Chop
Ingredients
For the Ranch seasoning
1 teaspoon dried parsley
½ teaspoon garlic powder
½ teaspoon onion powder
½ teaspoon salt
¼ teaspoon dried dill
¼ teaspoon ground black pepper
3 garlic cloves, minced
For the pork chops
4 (8 ounce) bone in pork chops, about ¾ in thick
4 teaspoons olive oil
Instructions
Preheat oven to 400 F. Line a baking sheet with aluminum foil. Lightly spray the prepared baking sheet with cooking oil.
In a small bowl, combine parsley, garlic powder, onion powder, salt, dill and black pepper. Add the minced garlic and mix until well combined.
Place pork chops in a single layer on the baking sheet. Drizzle oil over the pork chops. Sprinkle the pork chops with the ranch seasoning mixture. Sprinkle with salt and pepper, to taste.
Roast the pork chops until they have reached an internal temperature of 145 F, about 20-22 minutes. Broil the pork chops for 2-3 minutes, or until they caramelize slightly.
Serve hot.
Adapted from Damn Delicious and Damn Delicious