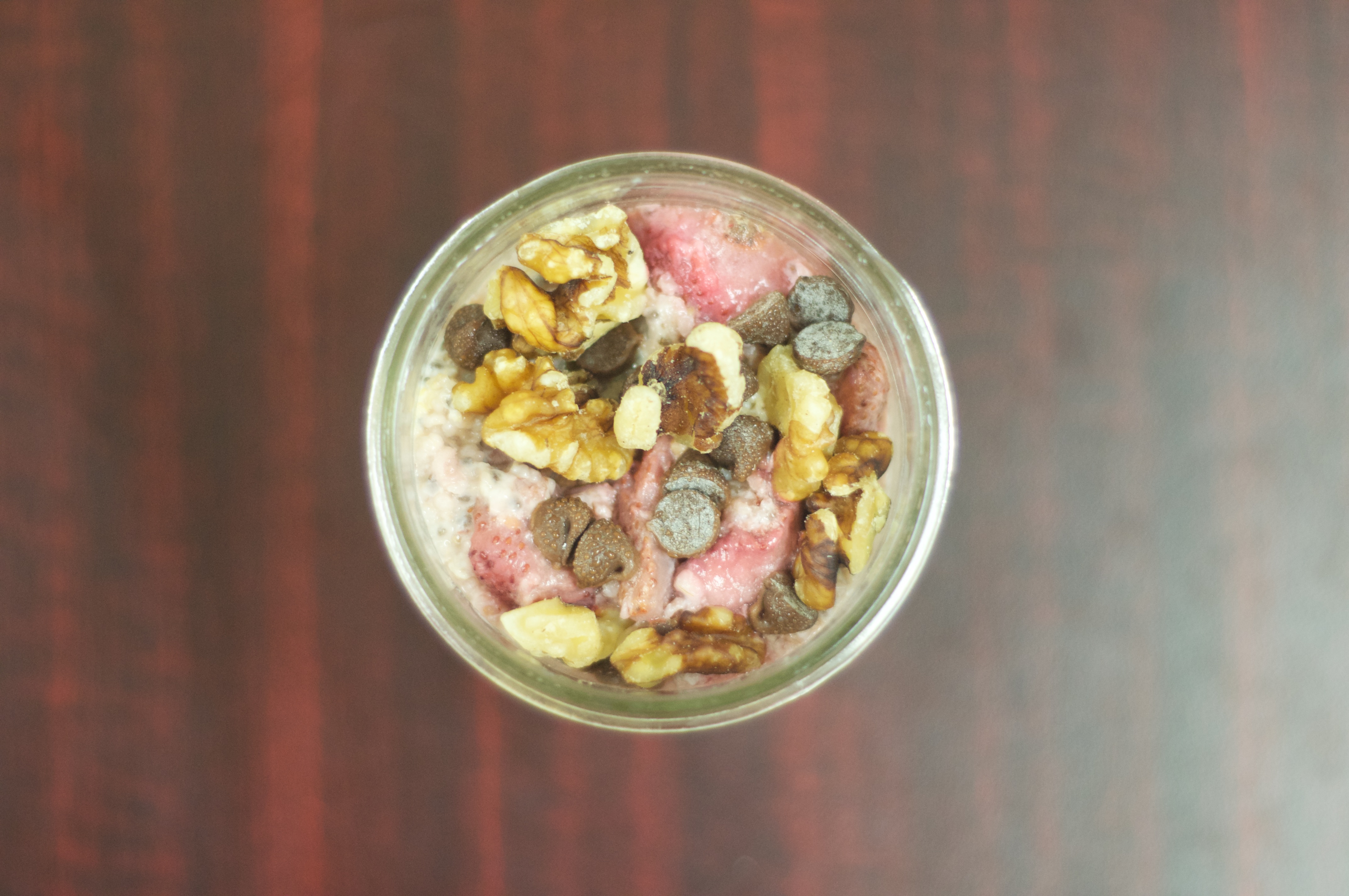 Oatmeal with Strawberries and Chocolate Chips
What can I say, I love strawberries.  There is just something so delicious about that juicy red fruit.  It's often hard to find sweet strawberries outside of strawberry season.  I keep frozen strawberries in the freezer since they are great for smoothies.  Fresh or frozen strawberries (thawed) can be used in this recipe.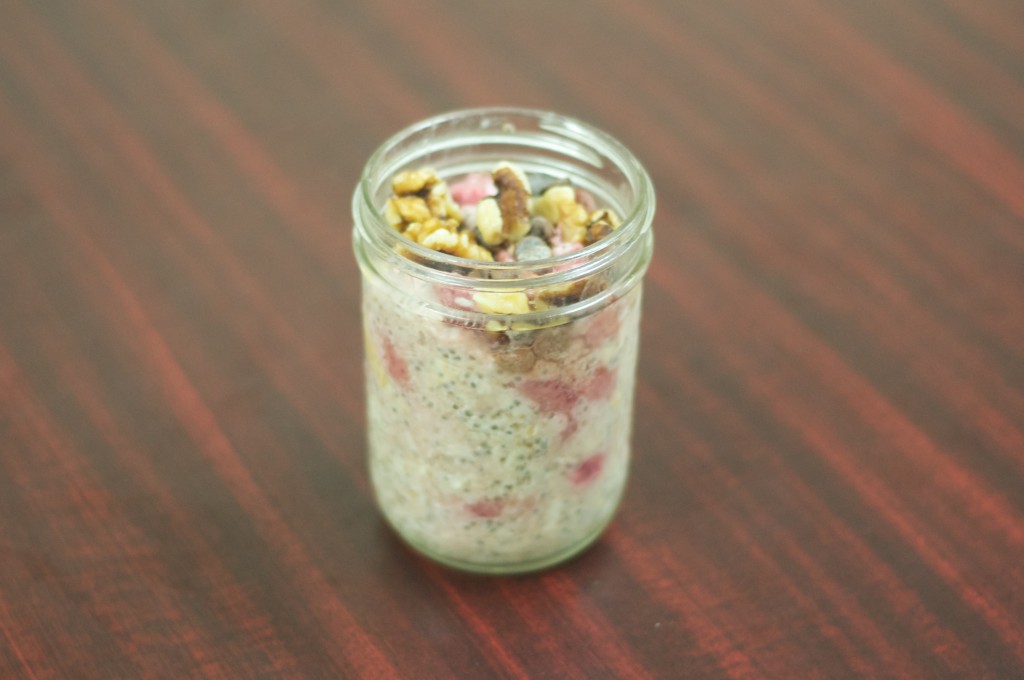 Most people would probably say that eating chocolate chips for breakfast is not healthy.  To those people, I say, "you are absolutely correct".  Feel free to exclude chocolate chips from the oatmeal.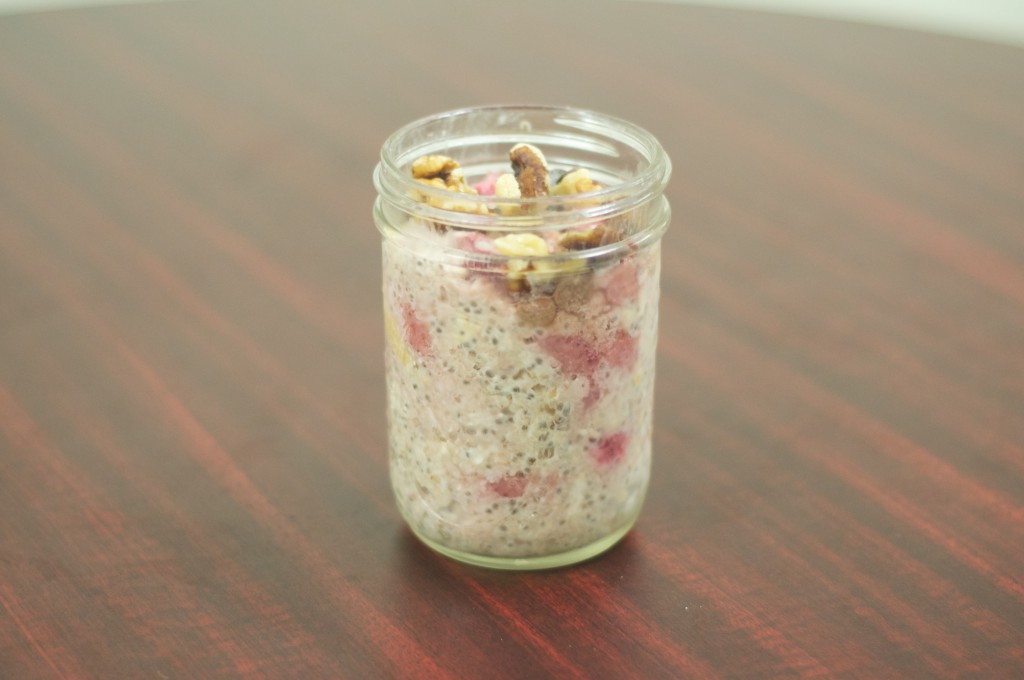 That being said, I only put a few chocolate chips to this oatmeal, and it lends a small amount of sweetness, making this oatmeal absolutely delicious.

Oatmeal with Strawberries and Chocolate Chips
Ingredients
1 cup milk
½ cup rolled oats
1 tablespoon chia seeds
½ cup strawberries, hulled and quartered
1 tablespoon semi sweet chocolate chips
2 tablespoons walnuts, optional
Instructions
In a small pot, bring milk to a boil over medium heat. Add oats and chia seeds, stirring to combine. Make sure that the chia seeds are evenly distributed and that there aren't large chunks of chia seeds.
Once most of the liquid has been absorbed, about 5 minutes, add the strawberries. Gently stir to combine.
Transfer the oatmeal to a serving container, and top with chocolate chips. Top with walnuts, if desired
Adapted from The Oatmeal Artist