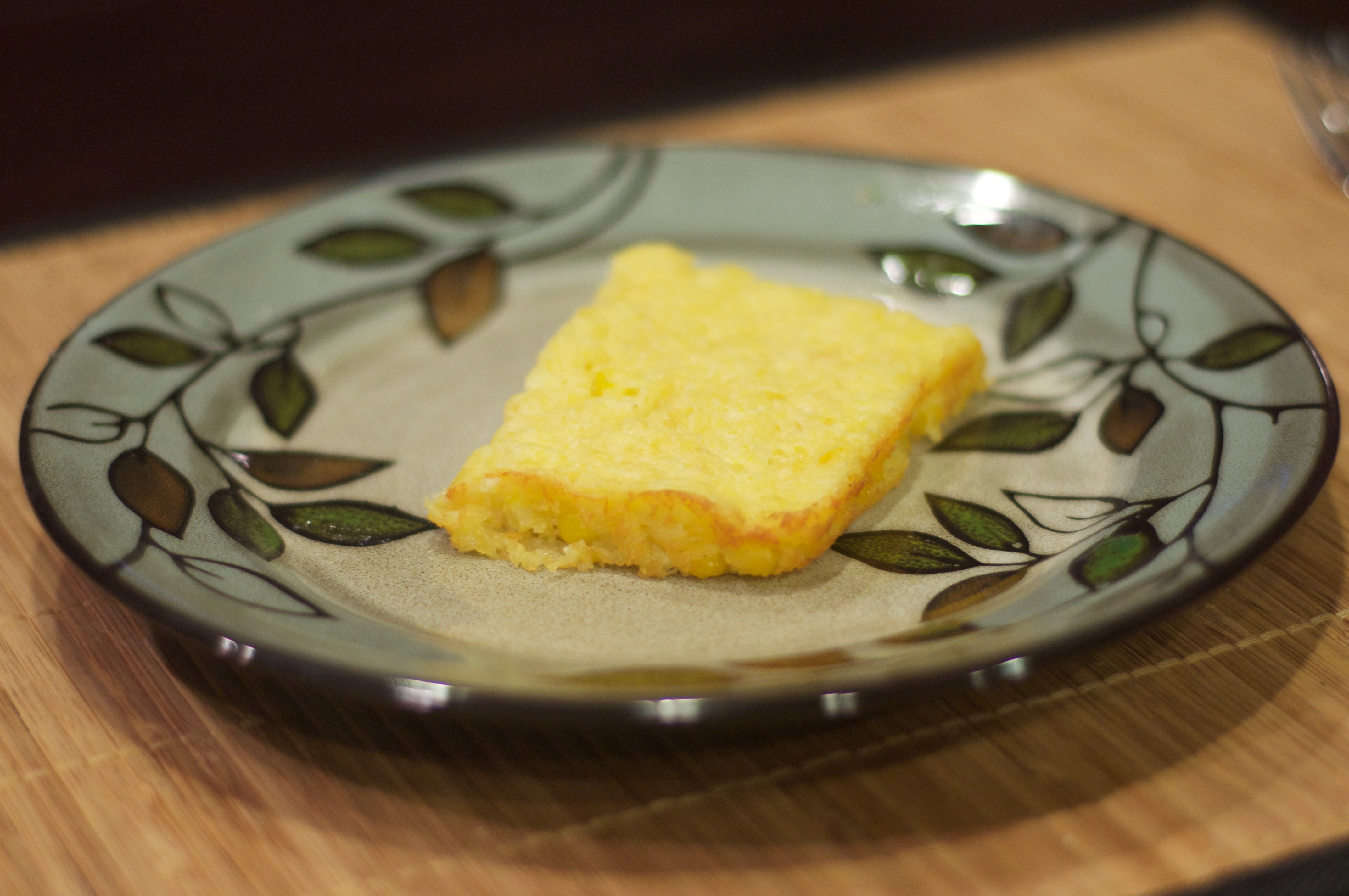 Sweet Corn Spoon Bread
Mike loves cornbread.  I've never really understood it.  It's not that I don't like cornbread in general.  I'm just not a big fan of it.  I think one of the main issues is that most of the cornbread I've had is dry and tastes like sawdust.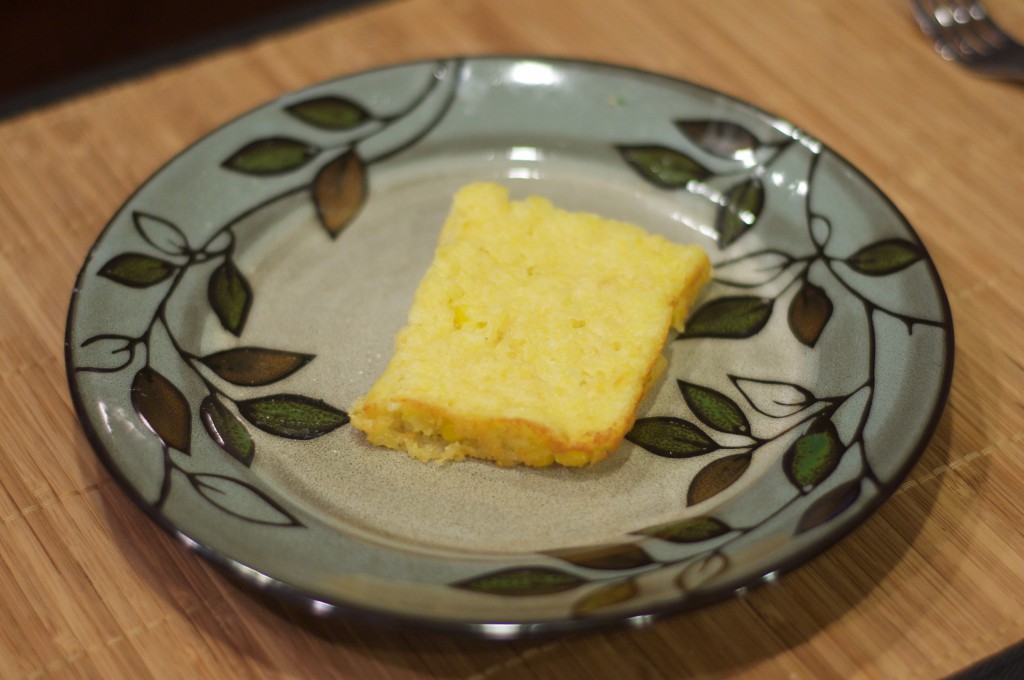 This cornbread is much softer and has a more cakelike consistency.  It is not at all dry like many cornbreads I have tasted in the past.  Another item of note is that this cornbread is slightly sweet.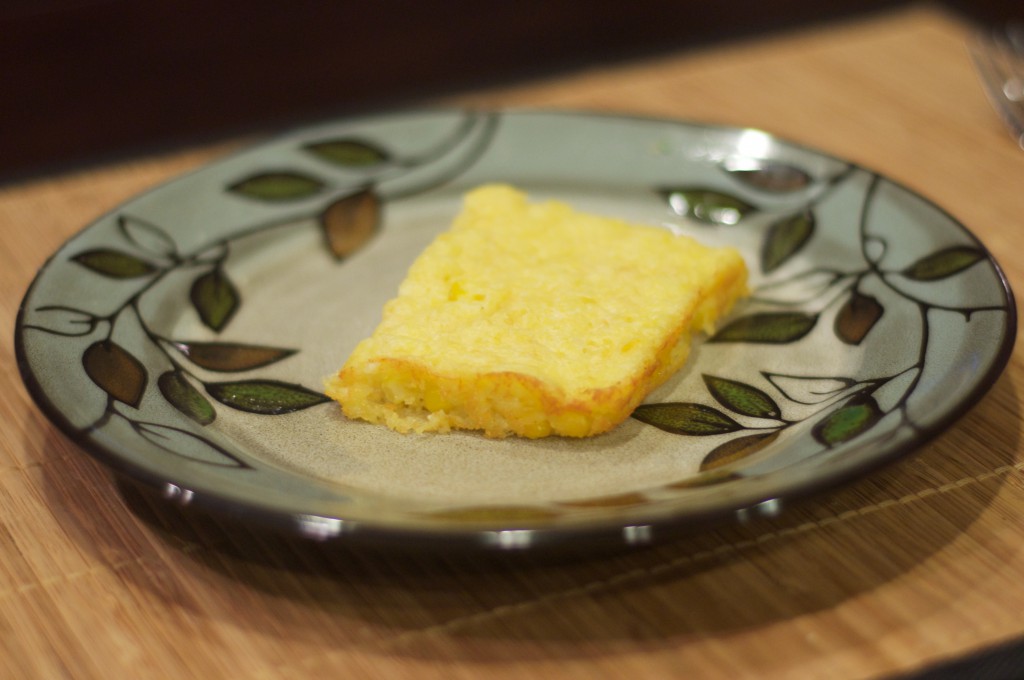 I used vanilla yogurt in this recipe because I had some left over in the refrigerator.  I bought a large container of vanilla yogurt in order to make some oatmeal recipes.  Unfortunately I wasn't able to find enough oatmeal recipes to use up all of the yogurt.  Luckily, this recipe uses a whole cup of yogurt, so I was able to use up a bit of the yogurt.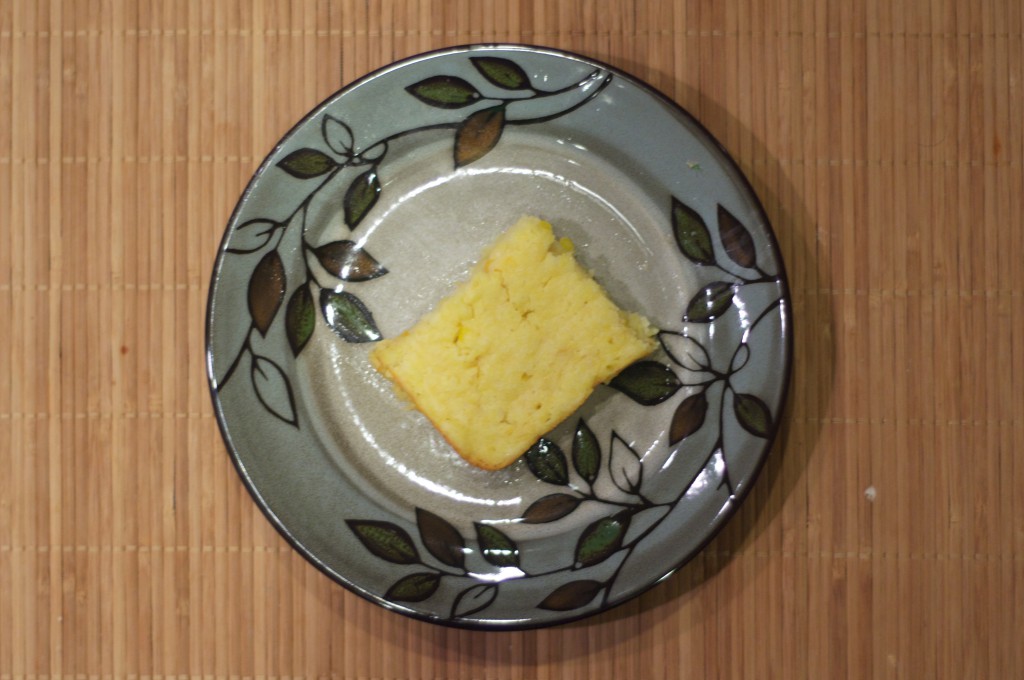 This cornbread could probably be served with a meat dish, but I enjoyed this cornbread too much that I ended up just eating pieces of this as I was making dinner, instead of eating it with dinner.

Sweet Corn Spoon Bread
Ingredients
Cooking spray
1 (8.5 ounce) package JIFFY Corn Muffin Mix
1 (14.75 ounce) can cream style corn
1 cup frozen corn kernels
1 cup vanilla yogurt
¼ cup unsalted butter, melted
2 eggs
¼ teaspoon salt
Instructions
Preheat oven to 375 F. Lightly coat a 9" x 13" pan with nonstick cooking spray.
In a large bowl, mix together the muffin mix, cream style corn (undrained), corn kernels (no need to defrost these), yogurt, butter, eggs and salt until well combined.
Pour the cornbread mixture evenly into the prepared pan. Bake until the cornbread is golden brown and a fork inserted into the center of the bread comes out clean, about 25 minutes.
Cut into squares and serve immediately.
Adapted from Damn Delicious