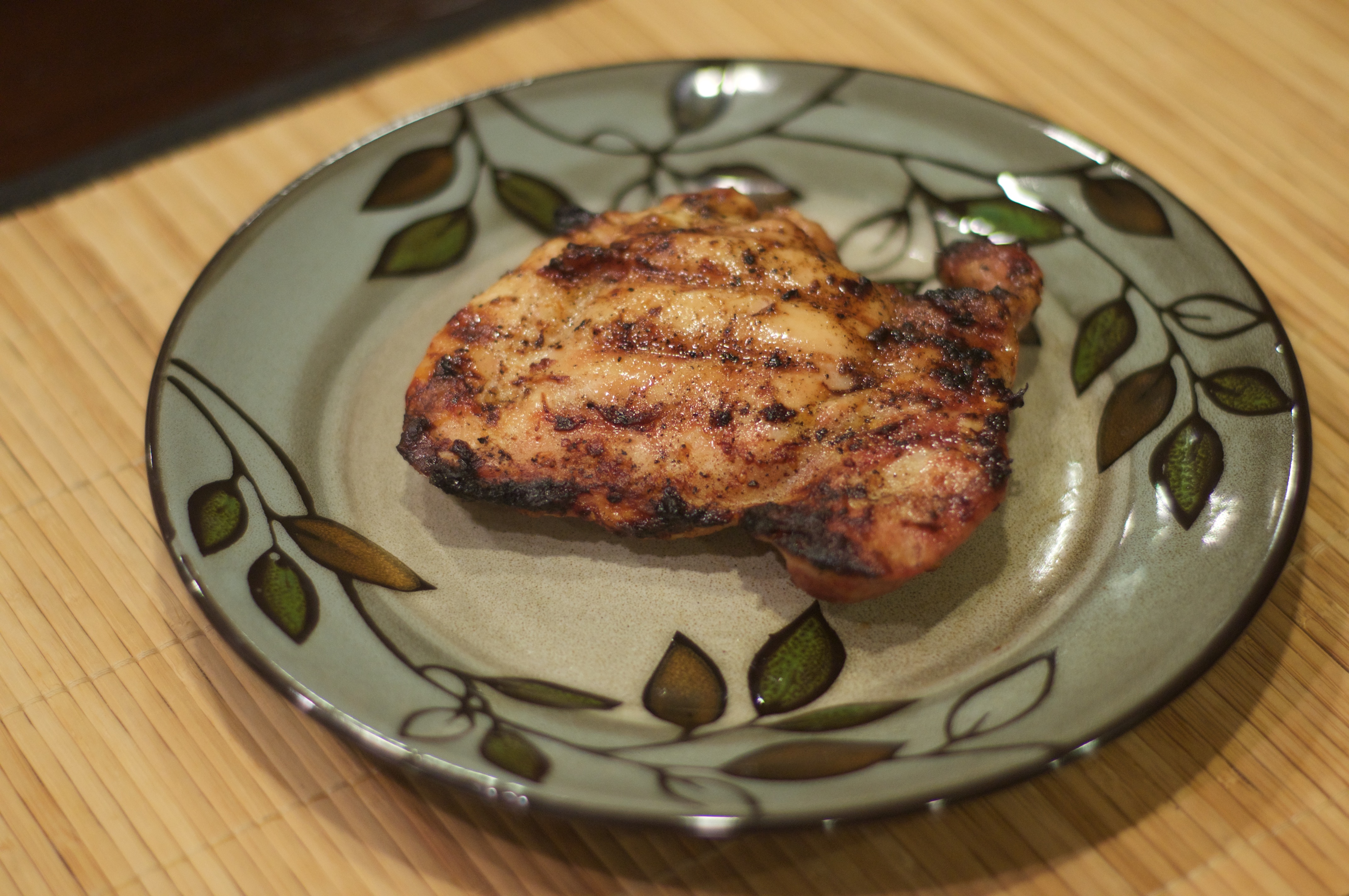 Tequila Lime BBQ Chicken Thighs
I actually traditionally, have never really been a huge tequila lime fan, but decided to give this recipe a whirl. As you may have seen, I have been very keen on grilling stuff on my new Traeger Grill, and we have had a container of Grizzly Joe's Tequila Lime Seasoning sitting around our house for a while now, so I thought that I would put it to good use. We also happened to have fresh boneless, skinless chicken thighs, so my question of what to make for dinner practically solved itself.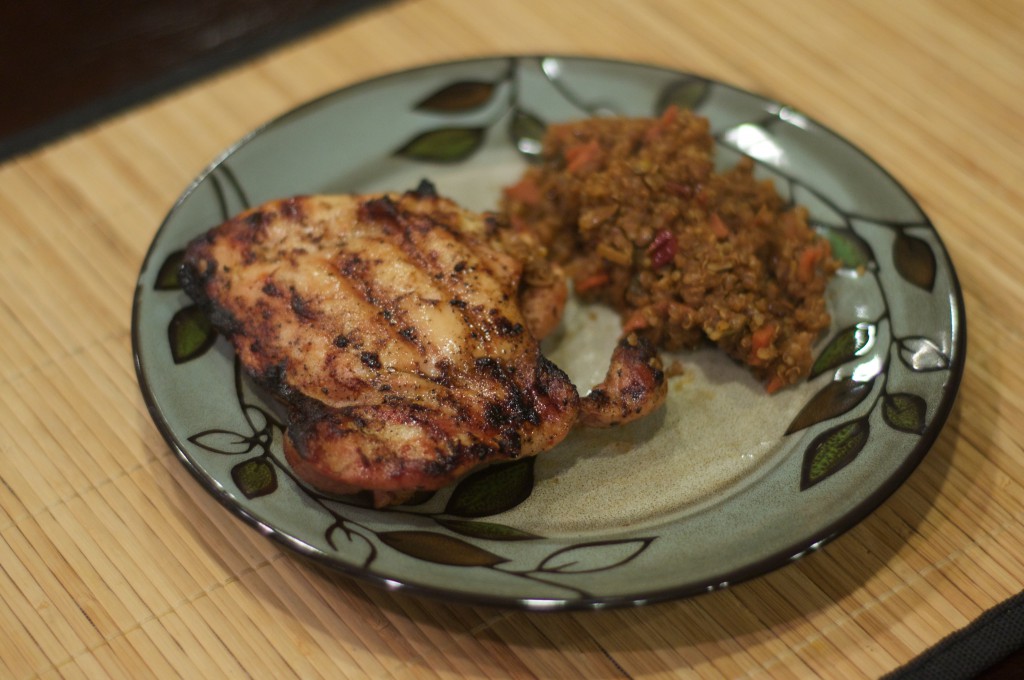 As pictured, I served it with a Quinoa de Peru side, but frankly, wasn't as big of a fan of this quinoa dish as much as a milder recipe that we normally eat. It is a slightly spicier dish, so Kim helping me eat it was out of the picture.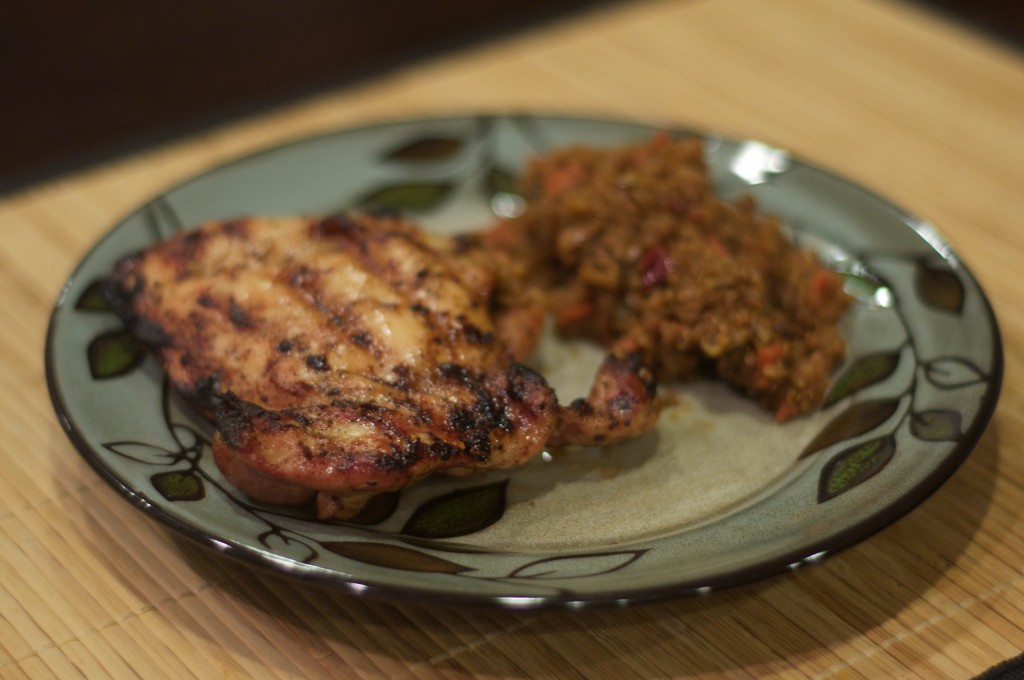 This recipe took a bit more "foresight" than I prefer, as I took the full marinading option, but I was off of work today and had sufficient time to allow.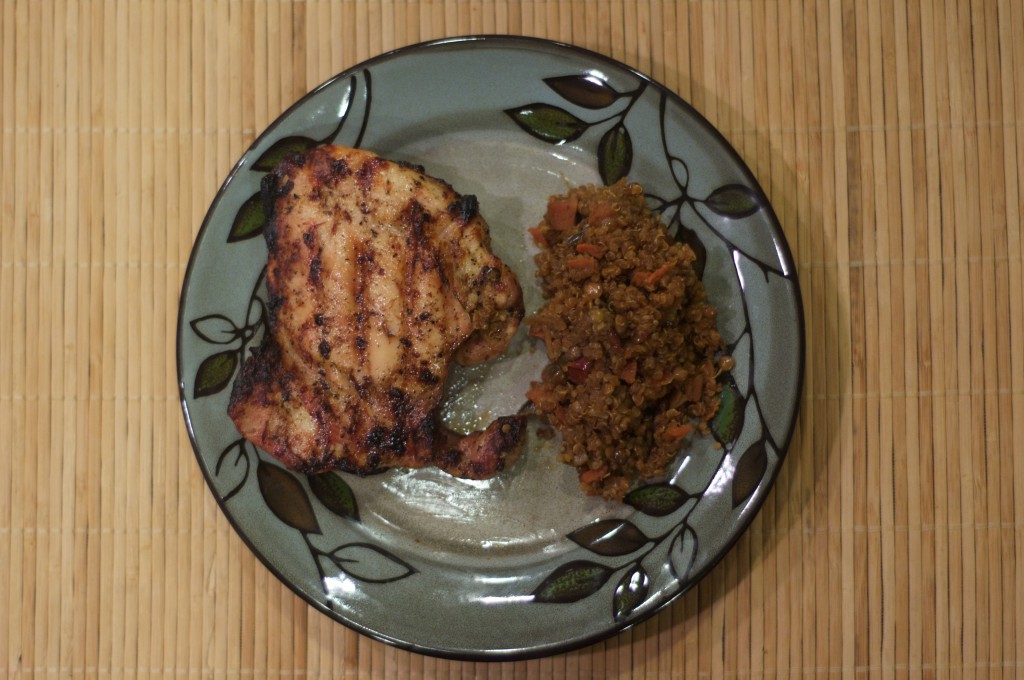 The chicken came out perfectly. I used a meat thermometer to ensure that the chicken hit the safe temperature for consumption and the chicken had a firm outside with a nice and juicy interior. Grilling the chicken on the grill yielded some absolutely beautiful grill marks on both sides, and the meat wasn't charred.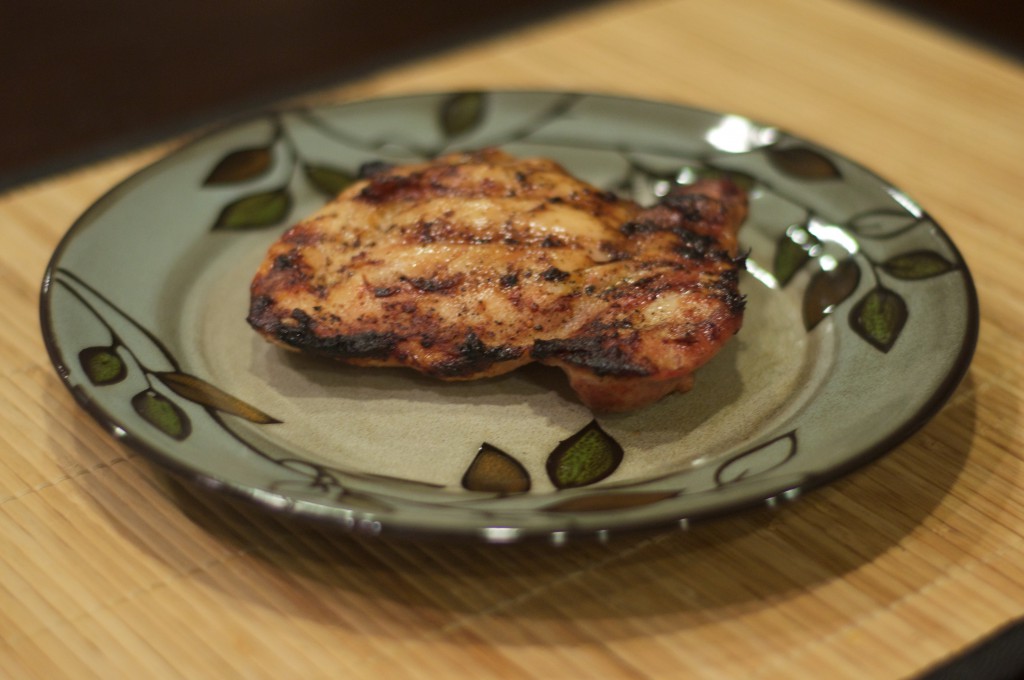 Frankly, I considered this recipe to be a huge success, it was easy and yielded a delicious meal.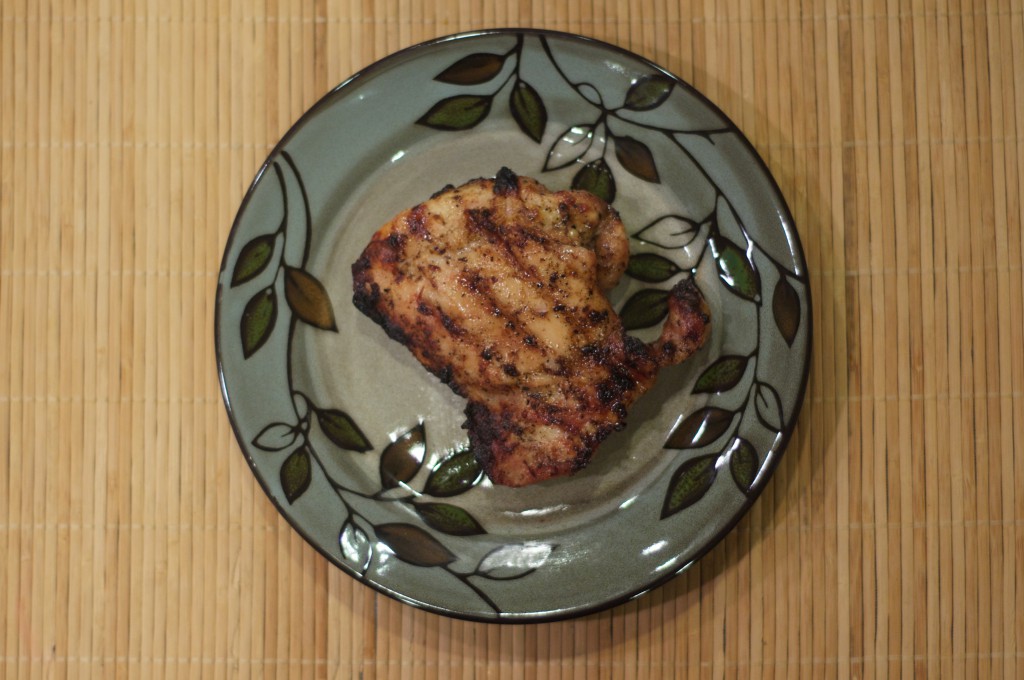 Tequila Lime BBQ Chicken Thighs
Ingredients
½ Cup of Olive Oil
2 Tbsps "Grizzly Joe's Tequila Lime Seasoning"
8 Boneless, Skinless Chicken Thighs
Instructions
Marinate the Chicken:
Rinse chicken pieces under cold water and pat dry with paper towels.
Mix the olive oil and tequila lime seasoning together in a small bowl.
Place chicken into a large mixing bowl. Pour the marinate mixture evenly over the chicken. If necessary, massage the chicken to help get the oil and salt under the skin.
Cover and Refrigerate for at least two hours (six is preferred).
Grill the Chicken:
After the chicken has marinated, start the Traeger Grill in accordance with the instructions and then set to the "350" Setting.
Place the chicken directly onto the grill grate and grill for 20 minutes on the first side. Flip the chicken and grill until the thickest part of the chicken reaches 165F (ensuring that the meat thermometer isn't touching a bone) or cook until the juices run clear (will take about 40 to 50 minutes).
Allow the chicken to rest for 10 minutes and then serve.
Adapted from Grizzly Joe's and Traeger Chicken.