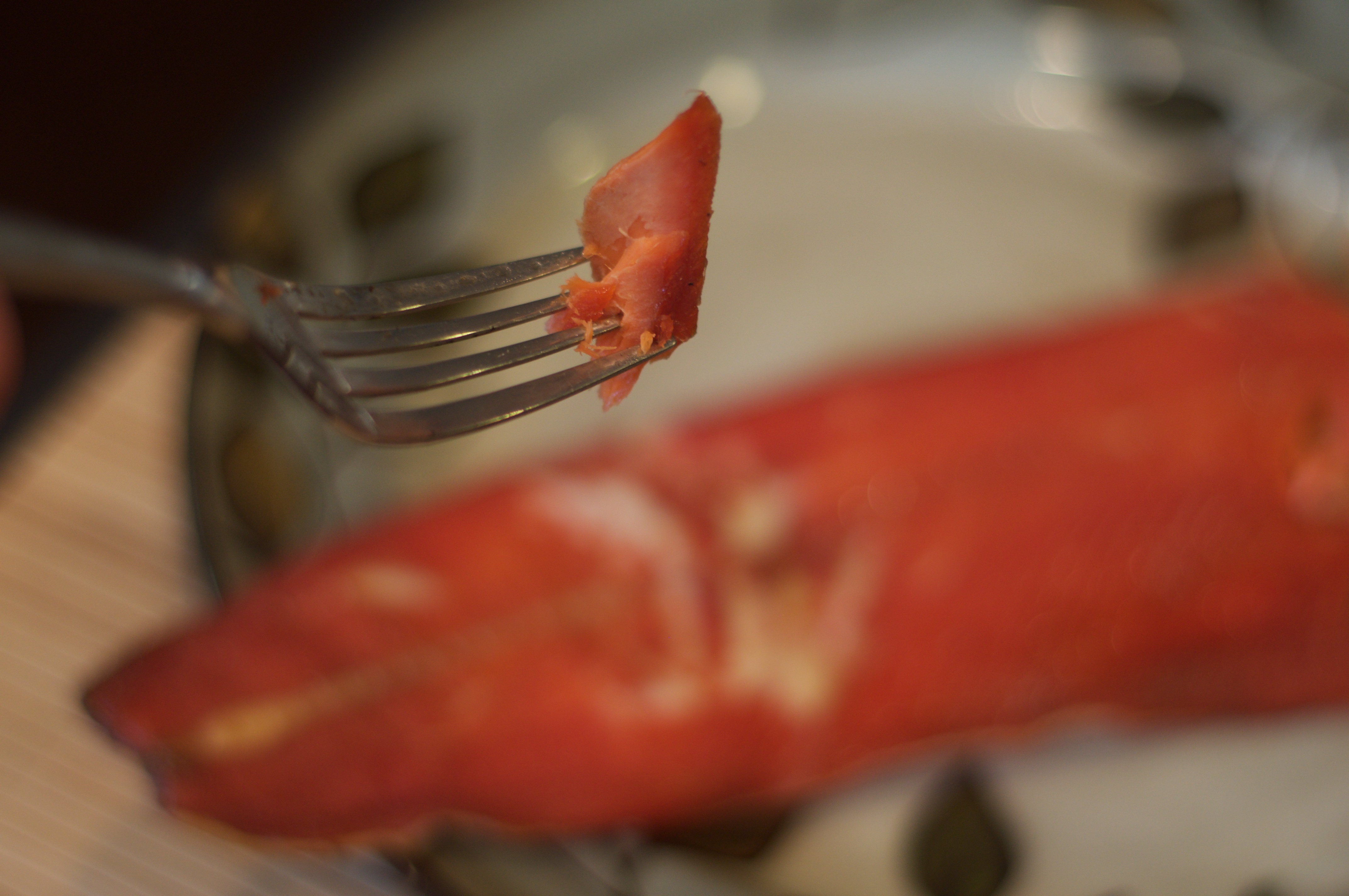 Wild Caught Smoked Salmon
We picked up some Sockeye Salmon from the grocer as it was on sale. This is wild caught salmon of course. We decided that it would be fun to try smoking it on our Traeger as opposed to "just" grilling it. We happened to have some Vodka left over from our recent shot at making a Vodka Cream Sauce and so it worked out perfectly. Making this wasn't too hard in general, I let it get "drunk" in the Vodka for about 2 hours and then let it sit with the sugar, salt, and pepper brine for about 4 hours. Frankly, the hardest work in making this recipe was grinding the course sea salt, as we only have ground fine salt.
This Wild Caught Smoked Salmon made for a terrific meal that we enjoyed while watching Super Bowl 50 yesterday. It was perfectly complimented by our chips and Spinach Dip recipe that we also made for the big game. Definitely would make this again, but would buy course ground salt before making again to save our wrists.
The drunken salmon covered in the sugar, salt, and pepper brine soaking in the flavor.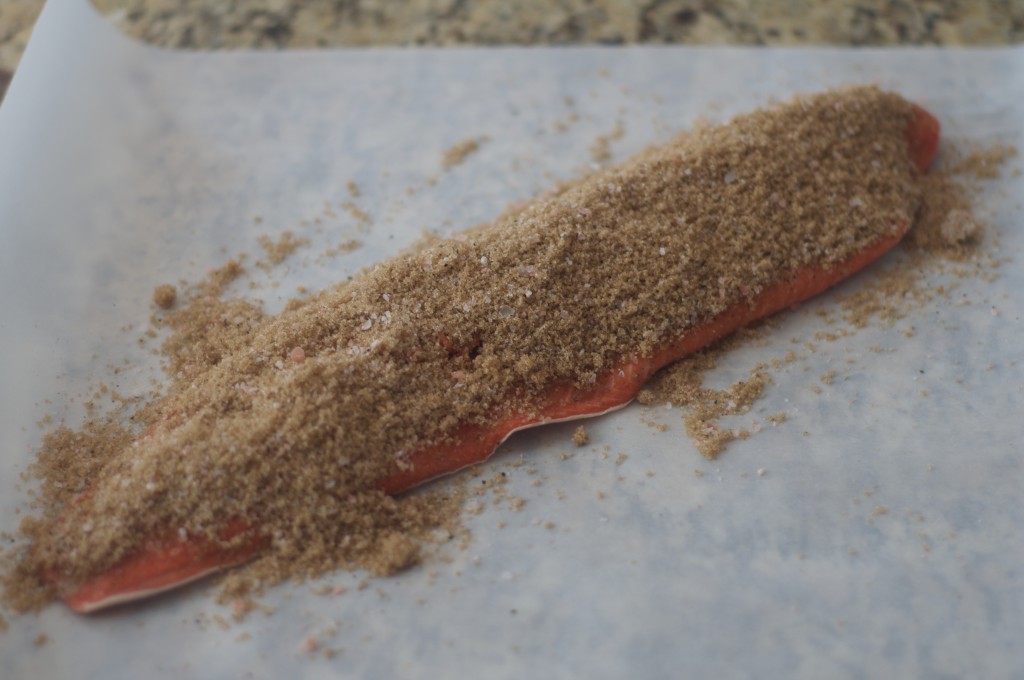 The salmon after the smoking session on the grill.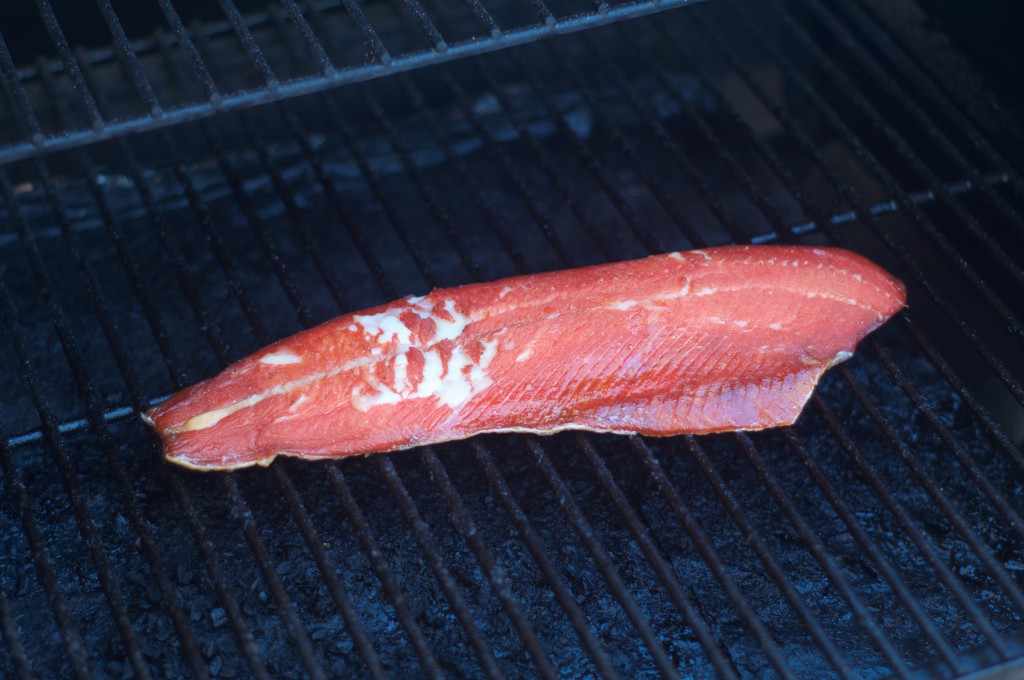 The completed Wild Caught Smoked Salmon.
Wild Caught Smoked Salmon
Ingredients
1½ to 2 Lbs. Wild Caught Salmon
1 Cup Vodka
1 Cup Brown Sugar
1 Tbsp Black Pepper
½ Cup Coarse Salt
Instructions
Place the salmon in a zip-lock bag and pour in the Vodka. Message the bag to ensure that the salmon is covered in the Vodka. Refrigerate for 2 hours.
In a mixing bowl, mix together the brown sugar, black pepper, and salt. Again, place the salmon in a zip-lock bag and pour the mixed dry ingredients on top of the fish. Rub the dry ingredients softly over the salmon. Refrigerate for 4 hours.
Pull the salmon out and rinse the cure off. Pat dry with paper towels.
Start the Traeger Grill in accordance with the instructions and then set to the "Smoke" Setting. Smoke the salmon, skin side down for 30 minutes.
Increase the grill temperature to 225 degrees and grill for 45 mins - 1 hour.
Refrigerate the smoked salmon until serving.
Adapted from the Traeger Website.