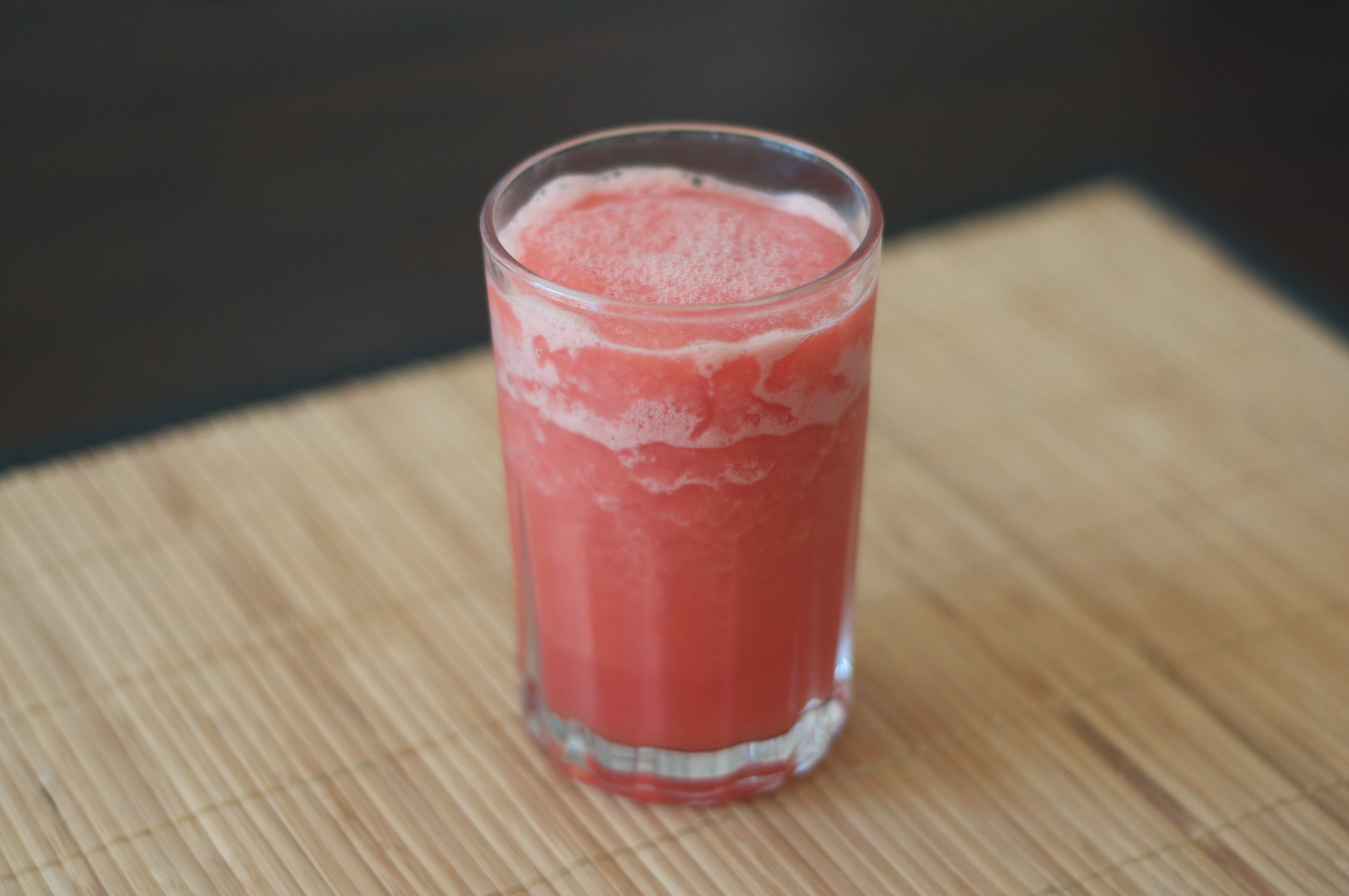 Watermelon Slush
Growing up, I loved eating watermelon.  This juicy, delicious fruit tastes so amazing during the summer.  Unfortunately I haven't really had much watermelon after I was an adult because I'm afraid of having to cut up watermelon myself.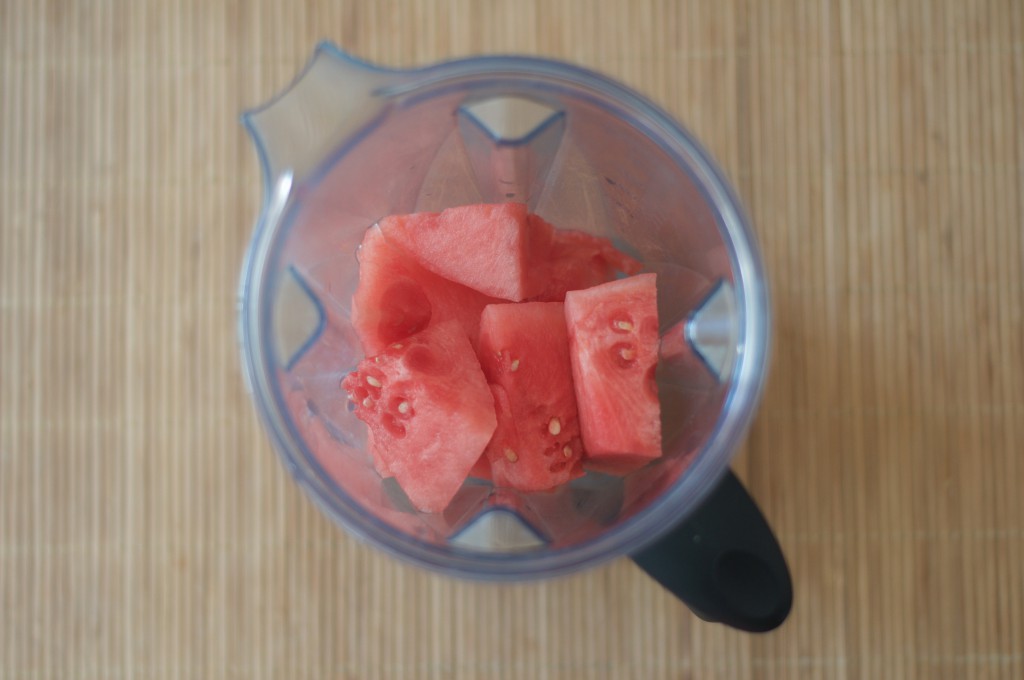 Watermelons are just so large!  I was afraid that it would roll around when I was trying to cut it up.  I also wasn't sure how to cut the pieces.  Am I supposed to cut huge slices?  Do I cut smaller rectangles?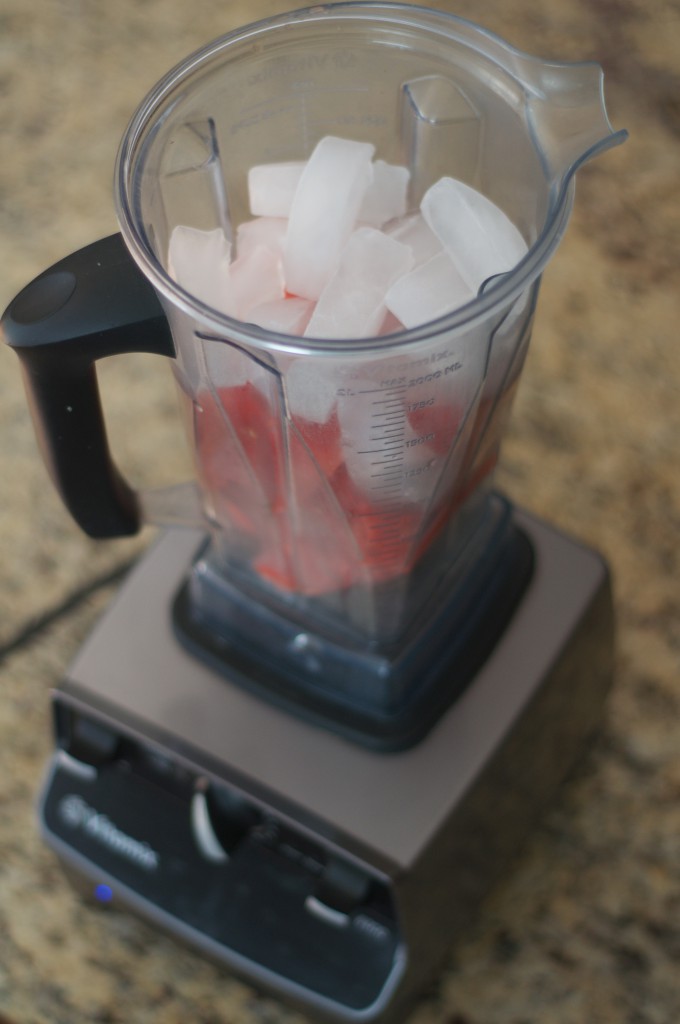 Enter the personal watermelon.  They're pretty much the perfect size.  I can handle cutting a personal watermelon.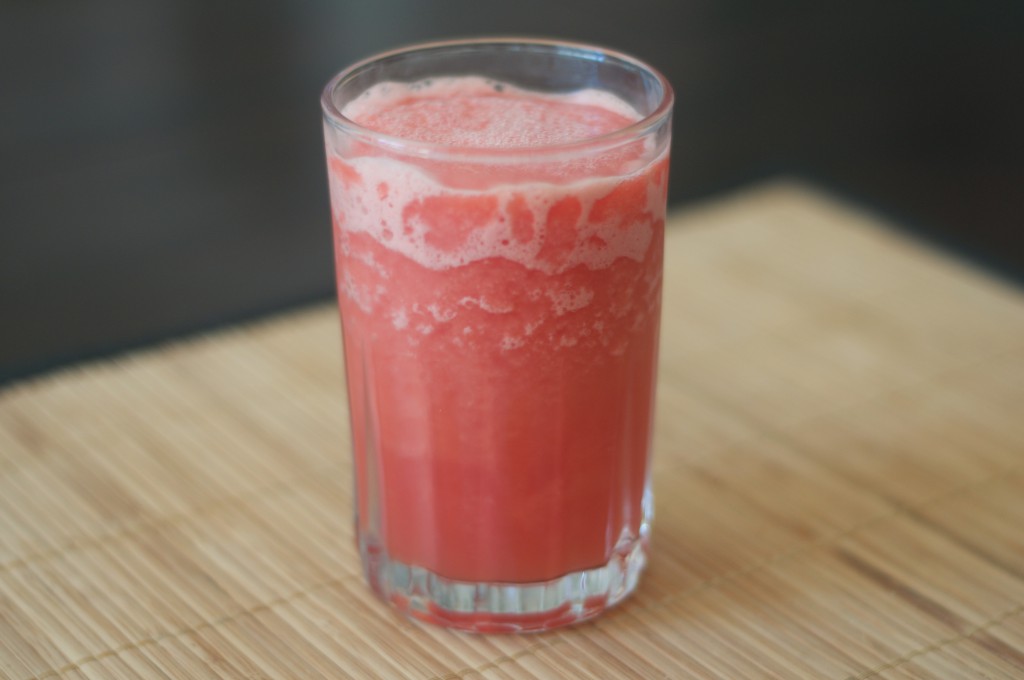 I don't understand why "personal watermelons" are called that.  There was no way that I was able to finish eating the pieces of that watermelon.  I was eating it for days!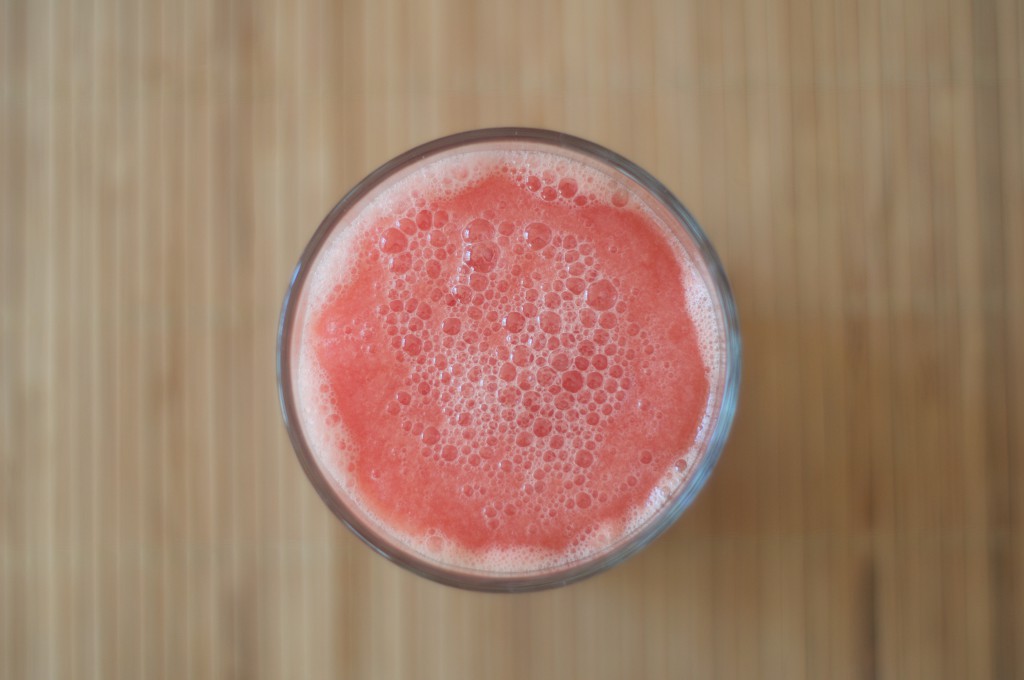 That's OK, because I can also enjoy this amazing watermelon  slush!  It's a great way to use up all that leftover watermelon which you aren't able to finish.

Watermelon Slush
Ingredients
5 cups diced seedless watermelon
2 tablespoon sugar
2 tablespoon lime juice
1 cup ice
Instructions
Place watermelon, sugar, lime juice and ice in a strong blender, in the order listed.
Blend until smooth, about 1 minute.
Serve cold.
Adapted from Damn Delicious