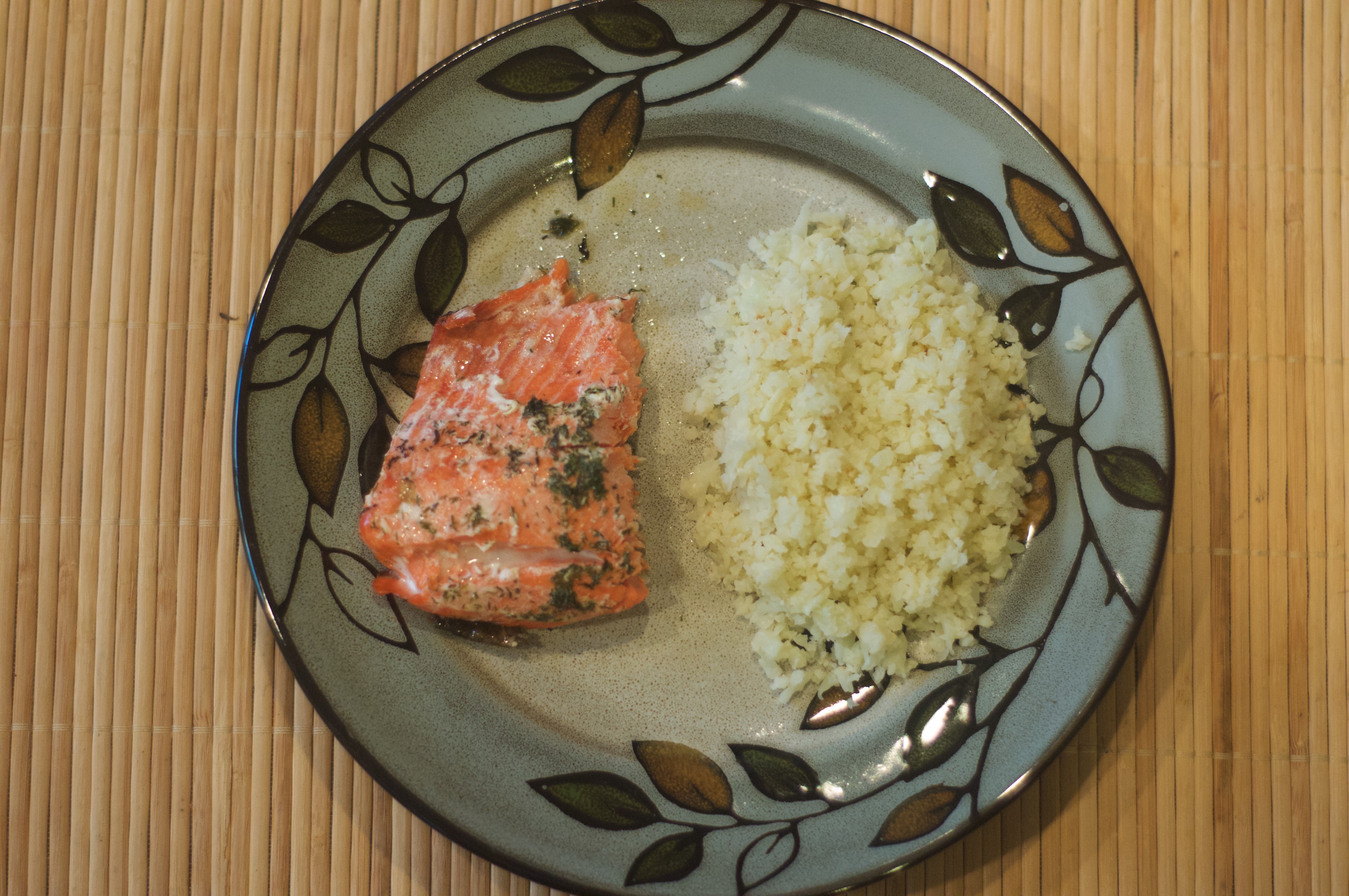 Salmon Roasted in Butter
Periodically eating fish is good for your health.  Salmon is high in omega-3's.  It is also a good source of protein.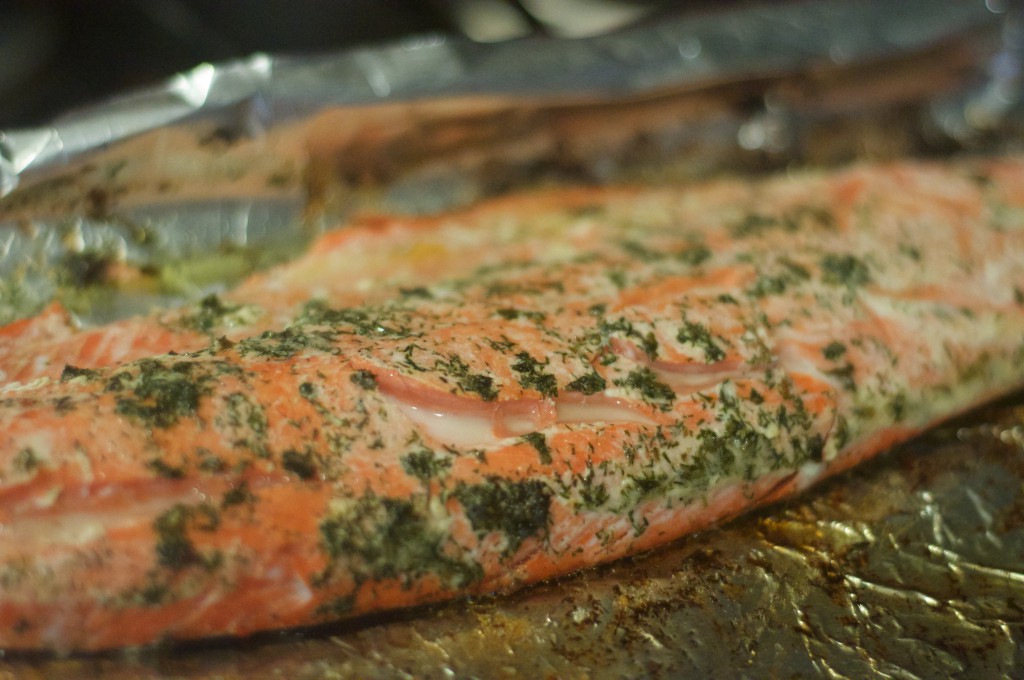 It can sometimes be hard to figure out how to cook your salmon.  There are so many different ways that you can prepare your salmon.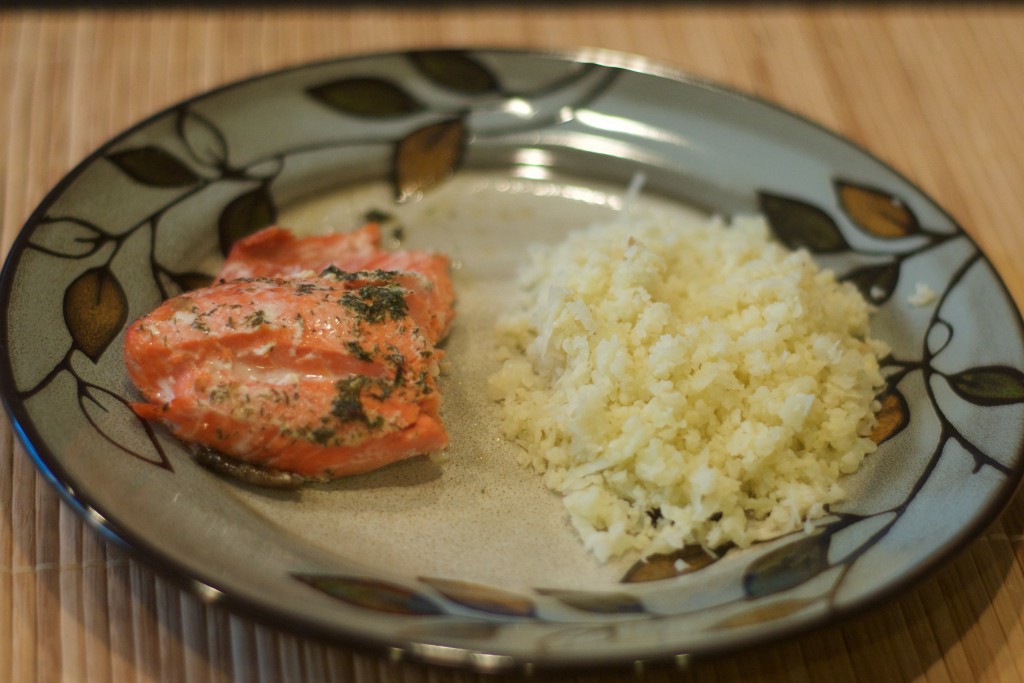 I have learned, over the years that the kind of salmon you use is key.  You would think this is obvious, but not all types of salmon taste the same.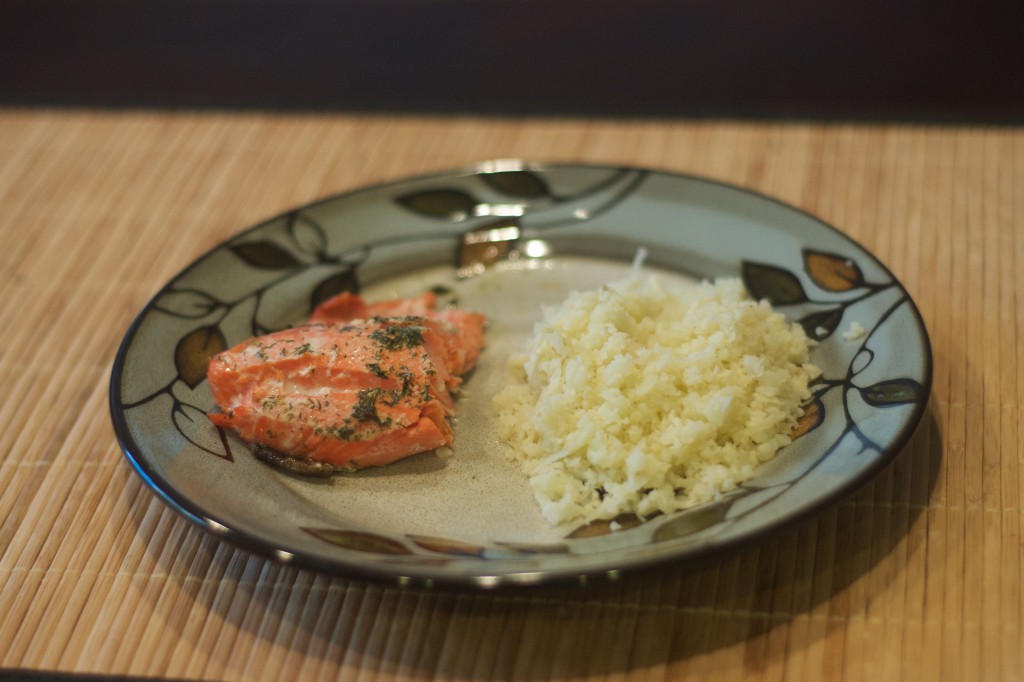 I would buy Keta salmon, because it was on sale at the grocery store and wonder why it didn't taste like the salmon served in restaurants.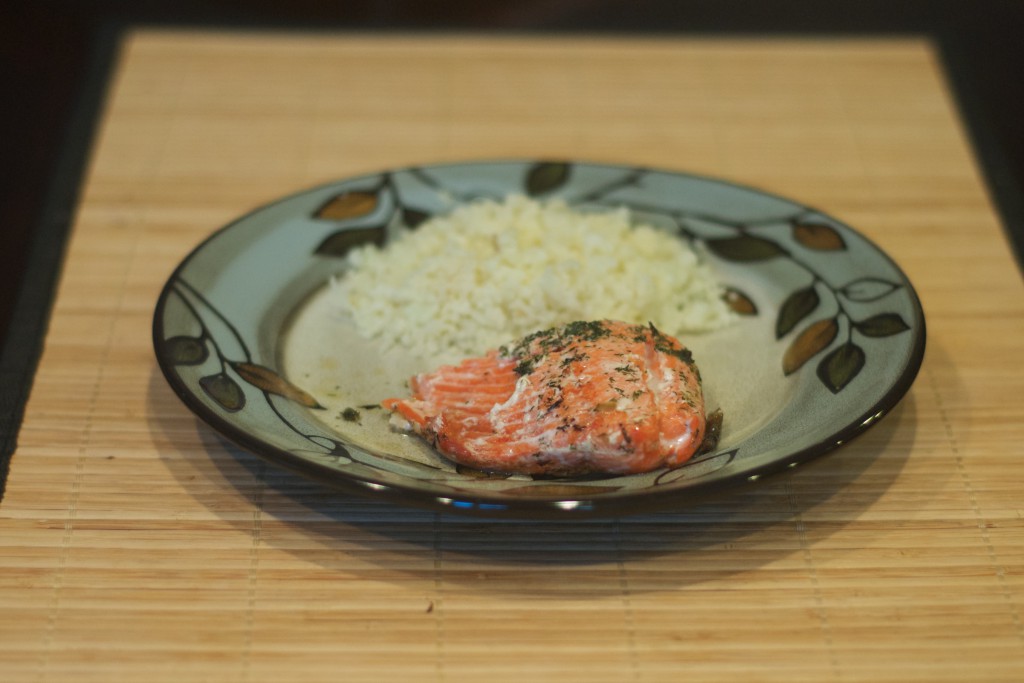 Other times I would buy Sockeye salmon and wonder why it tasted better than Keta salmon.  I thought that it was just the recipe that I was using.  Although the recipe is important, so is the type of salmon you buy.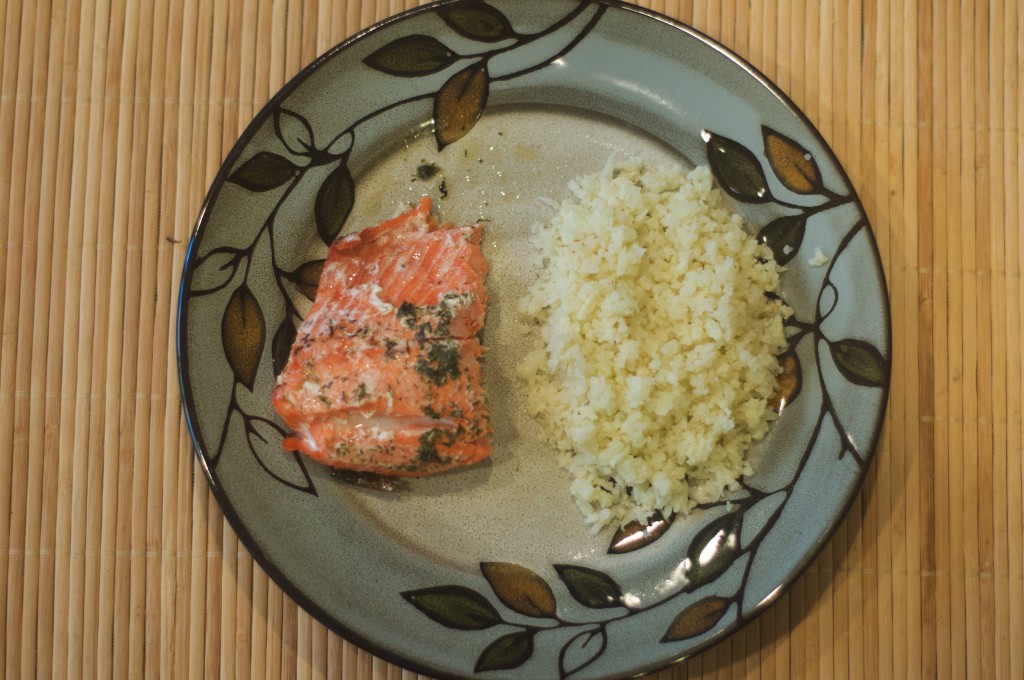 I served this dish with cauliflower rice, but any side could be used.  I think mashed potatoes would taste delicious with this salmon.

Salmon Roasted in Butter
Ingredients
4 tablespoons butter
4 tablespoons dill, divided use
1 (1½ pound) salmon fillet
Salt and pepper, to taste
Instructions
Preheat oven to 475 degrees. Line a baking sheet with foil.
Place butter on the baking sheet. Sprinkle the baking sheet with 2 tablespoons dill. Place the baking sheet in the oven and melt the butter for 5 minutes.
Place salmon, skin side up on the baking sheet. Roast the salmon for 4 minutes. Take the salmon out of oven and carefully lift the skin off the salmon. Lightly sprinkle the salmon with salt and pepper.
Flip the salmon over and sprinkle with remaining two tablespoons dill. Sprinkle with salt and pepper, to taste.
Place salmon back in the oven and roast for another 4 minutes, or until salmon is cooked to desired doneness.
Cut salmon into 4 pieces and serve hot with desired side dish.
Adapted from New York Times