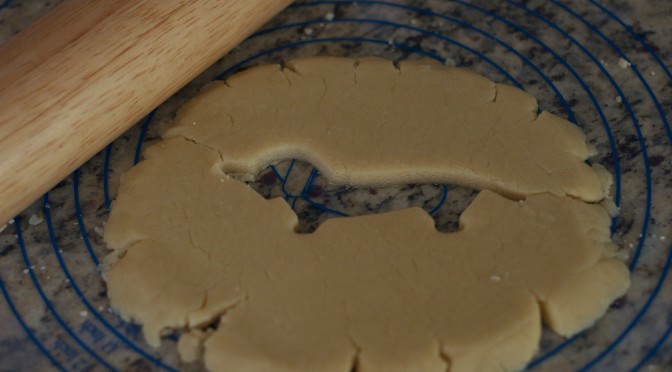 Wiener Sugar Cookies
One of our favorite places to go is to our local tea shop. One of the things that Kim and I do occasionally is make cookies for our favorite baristas at our tea shop. Frankly, I typically make them my favorite and classic, Chocolate Chip Cookies. Since it was the holiday season, I decided that perhaps that Sugar Cookies may be more appropriate.  These delectable Sugar Cookies are of course Dachshund shaped, based upon our ridiculously cute puppy dog.
I put Kim in charge of doing the sprinkles, as she is absolutely infatuated with sprinkles. Strangely enough, they all had noses.
Here are the cookies after they were cut out, but before they went into the oven.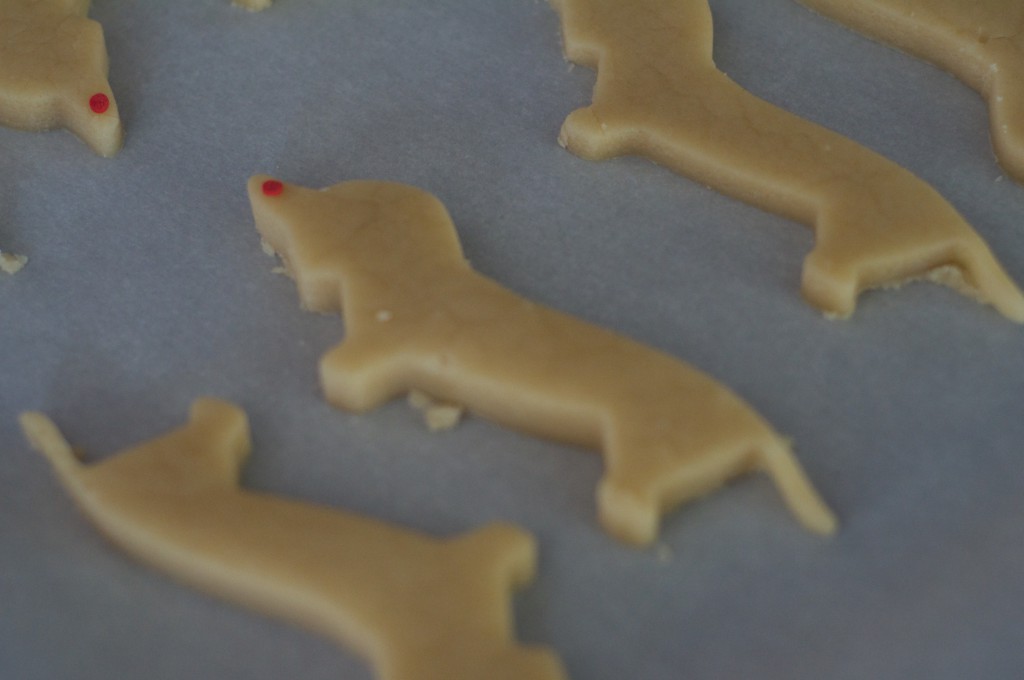 Of course, here is the motivation for our design.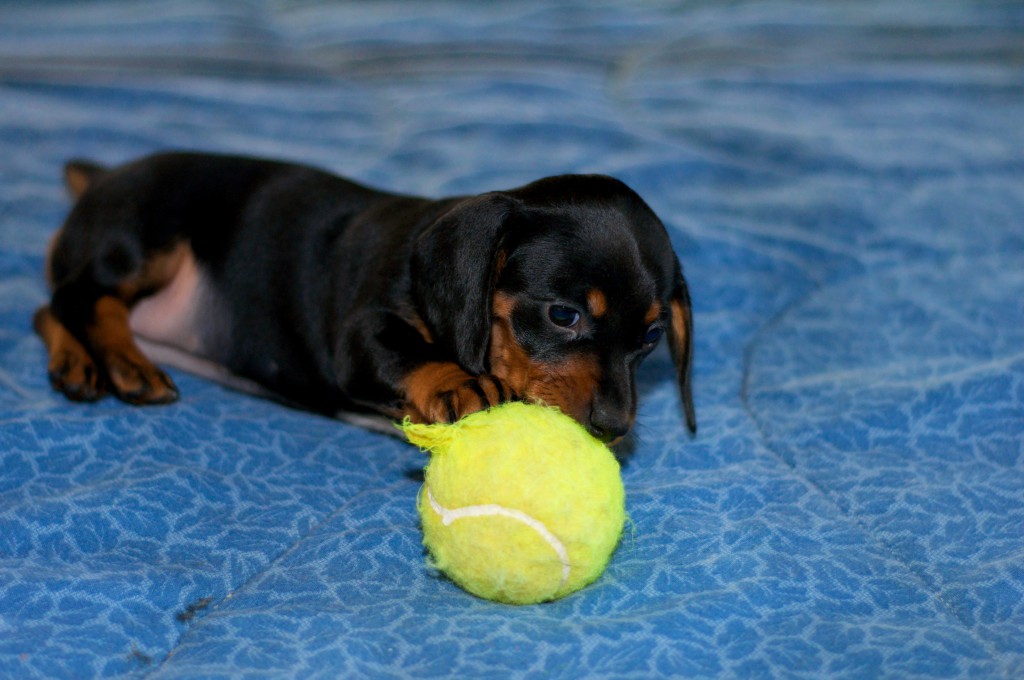 I really like the Dachshund Cookie cutter that we picked up, however the tails are really really hard to get out of the cutter, but I found with the assistance of a fork, it was possible to get the tails out connected. Some lost part to most of their tails, but they were mimicking Uncle Cooper.
Uncle Cooper had an unfortunate accident a few years ago.  He was happily wagging his tail near a bathroom.  Someone accidentally closed the bathroom door on his tail.  He lost about an inch off of his tail, but is still able to happily wag his tail.

Wiener Sugar Cookies
Ingredients
3 cups all purpose flour
¾ teaspoon baking powder
¼ teaspoon salt
1 cup unsalted butter, softened
1 cup sugar
1 egg
1 tablespoon milk
Powdered sugar for rolling out dough
Sprinkles or icing, if desired
Instructions
In a large mixing bowl, combine the flour, baking powder and salt. Do not use the Kitchen Mixer for this. In a different large mixing bowl, combine the butter and sugar. Beat together using an electric mixer, until well combined.
Add egg and milk and continue to beat until well combined. With the mixer set to a low speed, slowly add the flour mixture until the dough begins to pull away from the sides of the bowl.
Divide the dough in half, tightly wrap it in parchment paper and refrigerate for at least 2 hours.
Preheat oven to 375 F. Line a baking sheet with parchment paper.
Lightly sprinkle work surface and a rolling pin with powdered sugar. Remove one ball of dough from the refrigerator. Roll the dough out so that it is ¼ inch thick.
Using your favorite cookie cutter(s), cut cookies from the dough. Place cookies on the prepared baking sheet, leaving at least 1 inch between each cookie.
If desired, top with sprinkles. Bake for 7 to 9 minutes, or until the cookies are golden, turning the sheet half way through. Leave the cookies on the baking sheet for 2 minutes. Transfer cookies to a cooling rack and allow to cool completely before topping with icing, as desired. Serve.
Adapted from Food Network