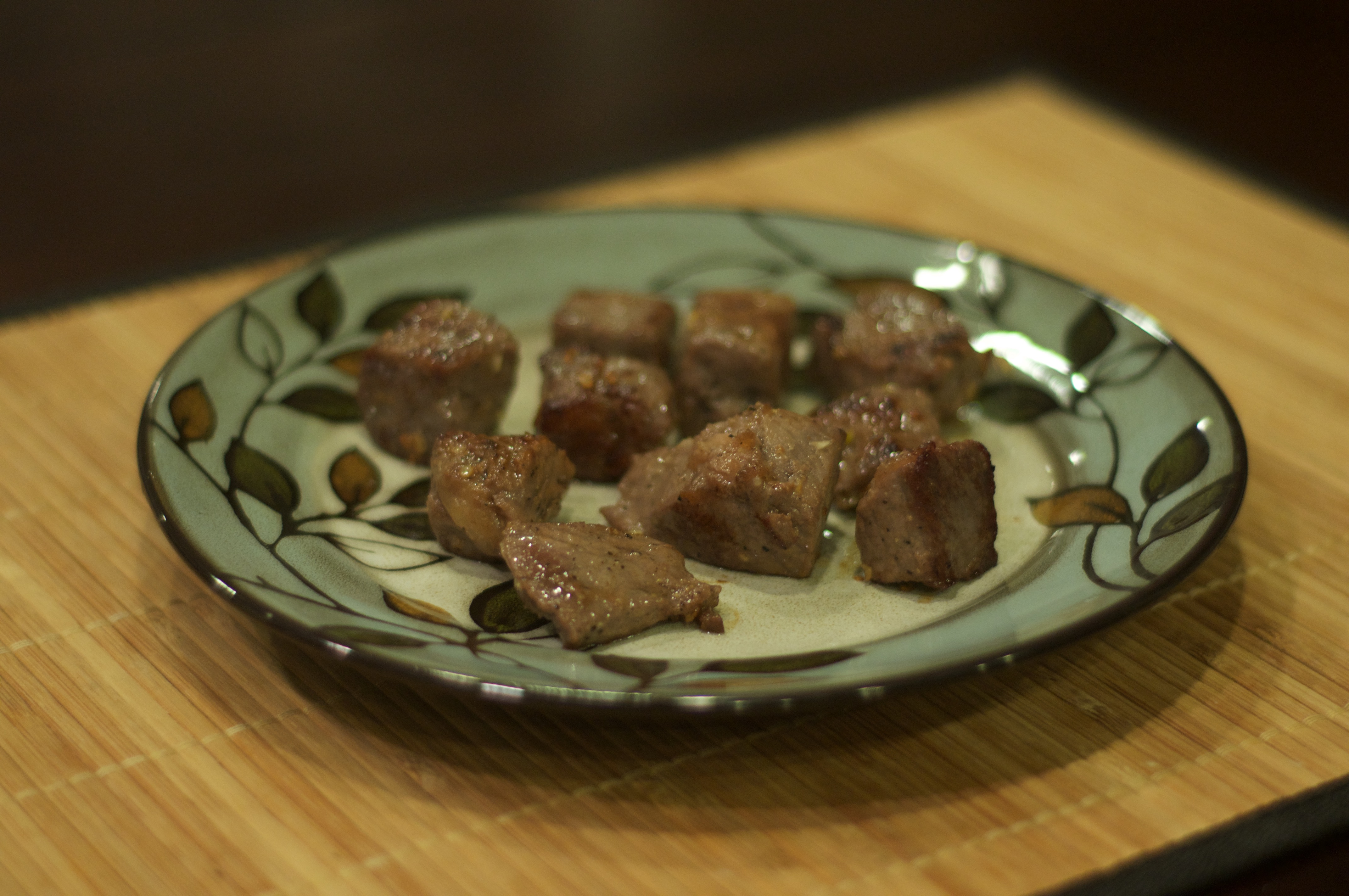 Shaking Beef
I only had shaking beef (or bo luc lac) at restaurants a few times, growing up.  It's not a dish that is commonly served at many restaurants.  This dish is also not very cheap.  It's not expensive compared to other dishes at nice restaurants, but it is more expensive than other dishes that were served at the same restaurant.
I'm not sure why my mom never made this dish for us at home.  This is probably due to the price of the meat.  It can get quite expensive, because it's so good, you just want to eat the whole plate, even if you're full.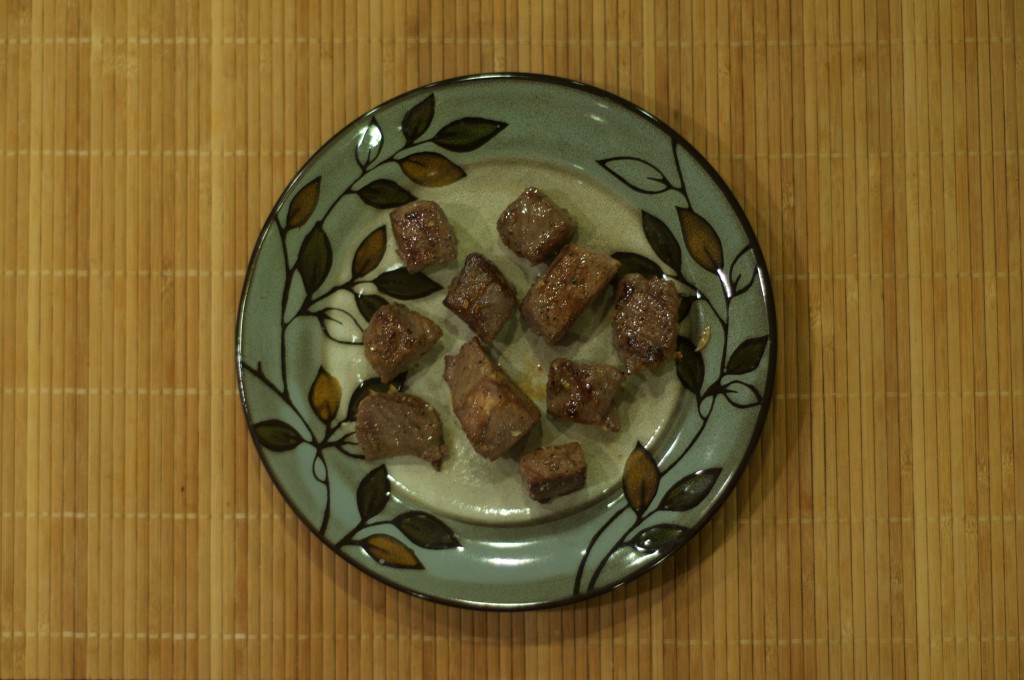 Yes, this dish uses filet mignon, which is not cheap, but it's worth it.  Don't try to use a cheap piece of meat for this dish.  It simply won't taste the same.  Wait for this meat to be on sale at the grocery store and buy a small piece for this recipe.  It's worth it.

Shaking Beef
Ingredients
¾ pound filet mignon steak, about 1 inch thick
1 tablespoon fish sauce
2 teaspoons soy sauce
½ teaspoon sugar
⅜ teaspoon black pepper
2 tablespoons olive oil
2 tablespoons garlic, minced, divided use
Instructions
Cut the beef into roughly 1 inch cubes. In a medium sized bowl, combine the fish sauce, soy sauce, sugar, and pepper. Add the beef and stir to combine. Ensure that the beef is well coated in the marinade. Marinate for at least 30 minutes, or overnight for best results.
When ready to cook the meat, heat the oil in a large skillet over high heat. Add 1 tablespoon of garlic and sauté until fragrant, about 30 seconds. Add the beef and allow it to sear for 1 minute. Do not disturb the meat. Shake the pan (this is where the name of the dish comes from) so that another side of the beef is on the bottom of the pan. Cook for another minute.
Add the other tablespoon of garlic and continue to shake the pan until the beef is cooked to desired doneness. The beef will taste better if it is still a little rare.
Remove from heat. Serve hot.
Adapted from Quick and Easy Vietnamese