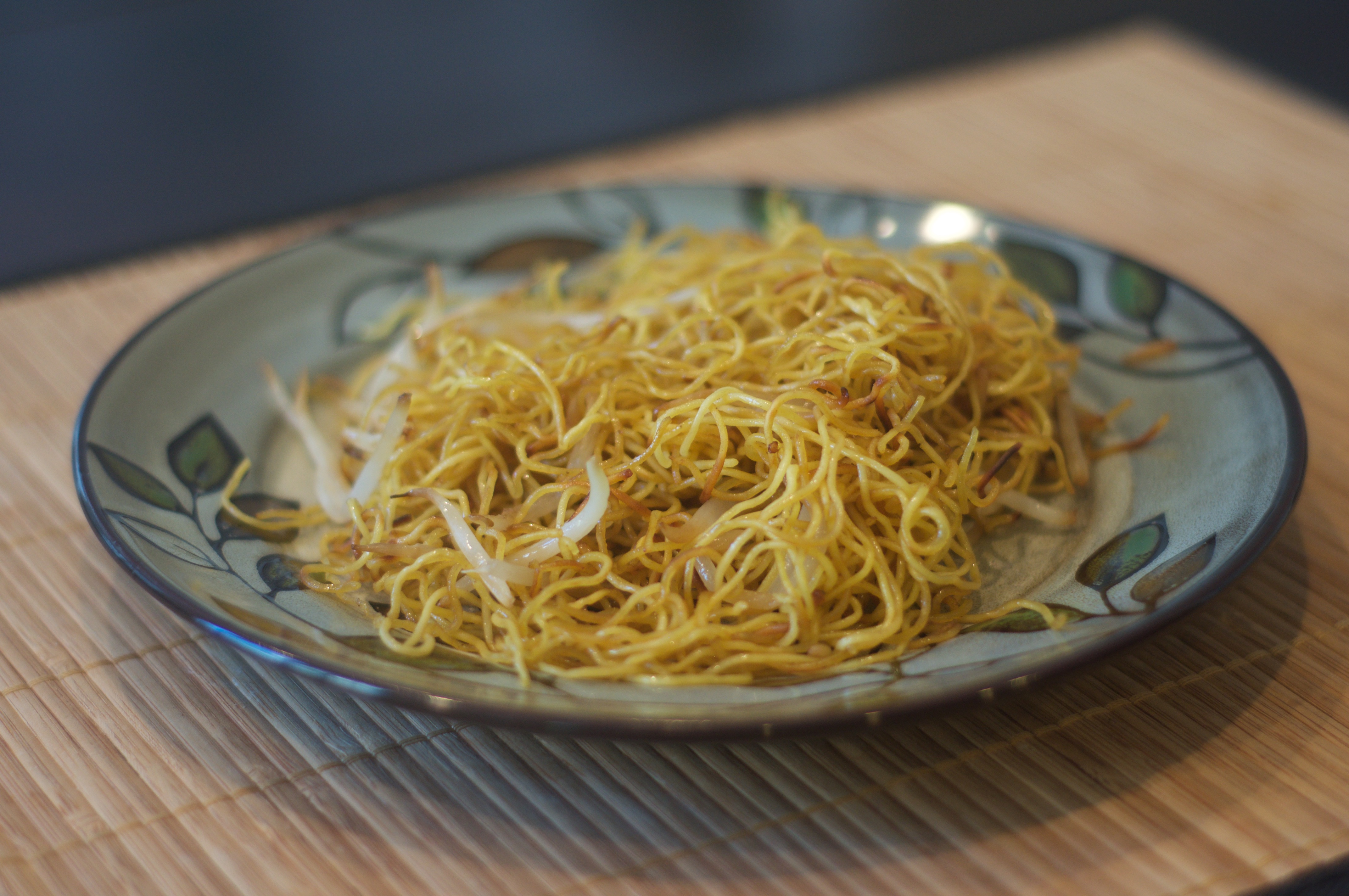 Cantonese Soy Sauce Pan Fried Noodles
I had some bean sprouts left over from another dish I had made.  I briefly considered trying to stir fry it in oyster sauce or simply just boiling it.  However I didn't think that Mike would eat either of those two dishes.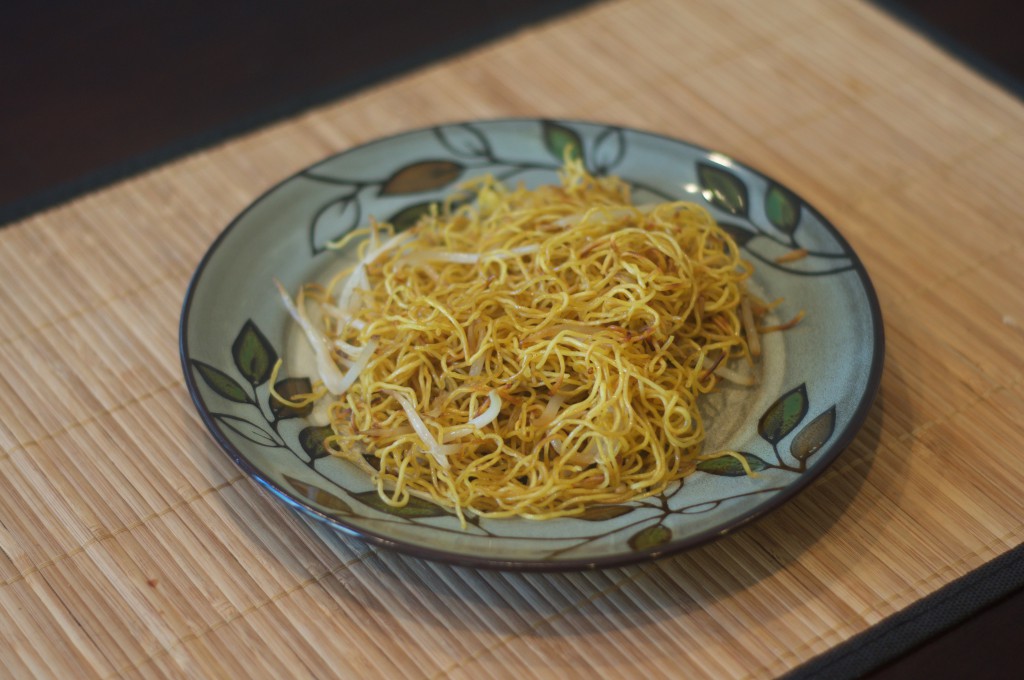 I decided to make a noodle dish instead and simply just add the bean sprouts to the dish.  I figured that Mike would at least be willing to try this, and even if he didn't, I would enjoy it myself.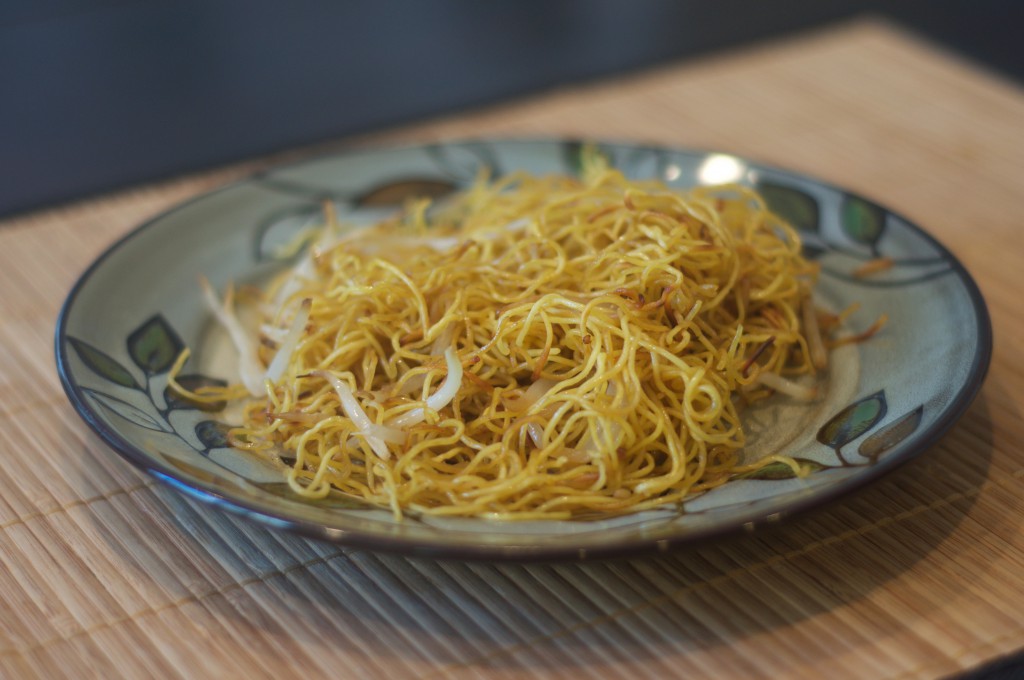 This dish can be eaten as a main dish (which is how I ate it), or as a side with some meat and vegetables.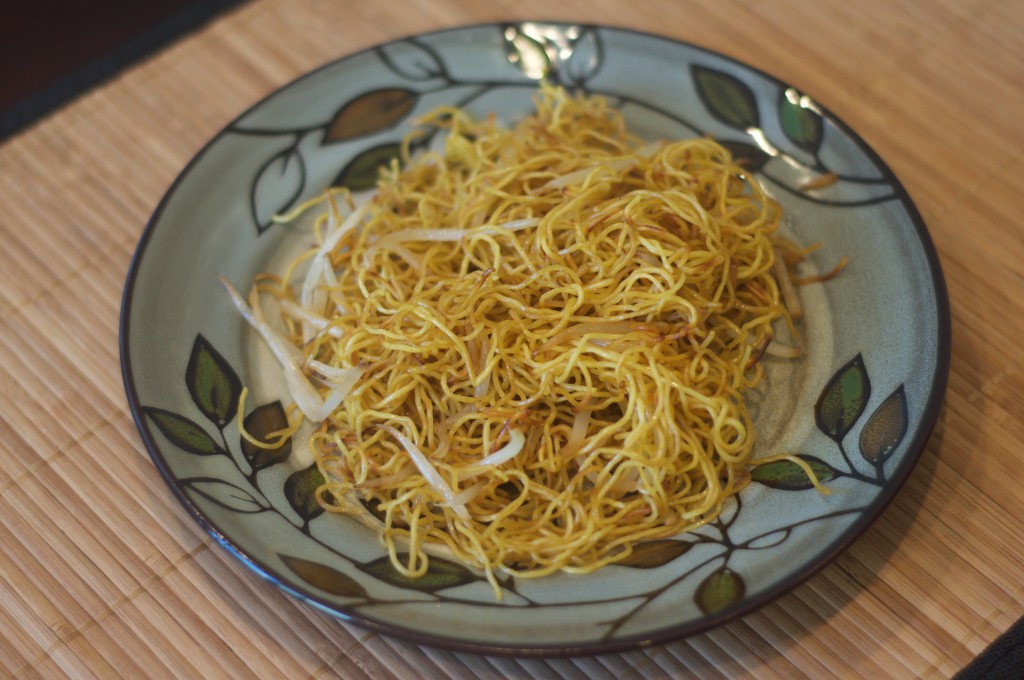 I was able to find bean sprouts in a bag at my local grocery store, but alas I had to purchase the noodles from an Asian grocery store.  Luckily the noodles last a while, so I bought a few bags to keep in my refrigerator.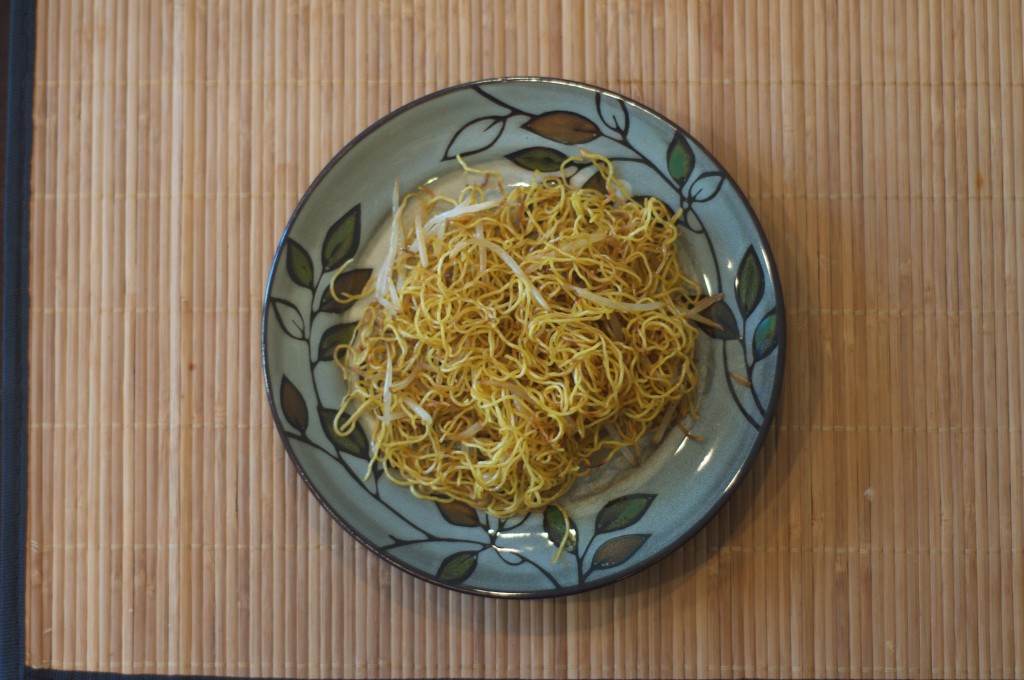 As it turned out, Mike was unwilling to try this dish.  That just meant mean deliciousness for me!

Cantonese Soy Sauce Pan Fried Noodles
Ingredients
1½ cup bean sprouts
3 teaspoons soy sauce
3 tablespoons plus ½ teaspoon olive oil, divided use
¼ teaspoon salt
½ tablespoon Chinese rice wine
¼ teaspoon ground white pepper
8 oz thin wonton noodles
Instructions
Wash the bean sprouts in cold water and drain well. In a small bowl, whisk together soy sauce, ½ teaspoon oil, salt, Chinese rice wine and pepper. Stir until well combined. Set aside.
Cook noodles according to the instructions on the package. Drain well.
Heat one tablespoon of oil in a large skillet, over high heat. Distribute noodles evenly over the bottom of the skillet. Allow the noodles to fry for 5 minutes, without disturbing them.
Flip the noodles over. Evenly distribute one tablespoon of olive oil over the noodles and cook for 3 minutes. Again, do not disturb the noodles.
Toss the noodles a few times so that they are not a single clump. Add the soy sauce mixture and continue to toss the noodles so that they are well coated in the soy sauce mixture. Evenly distribute the last tablespoon of oil over the noodles. Toss the noodles in the skillet for another 3 minutes.
Add the bean sprouts and cook for another 2 minutes, continuing to toss the noodle mixture.
Serve hot.
Adapted from The Woks of Life