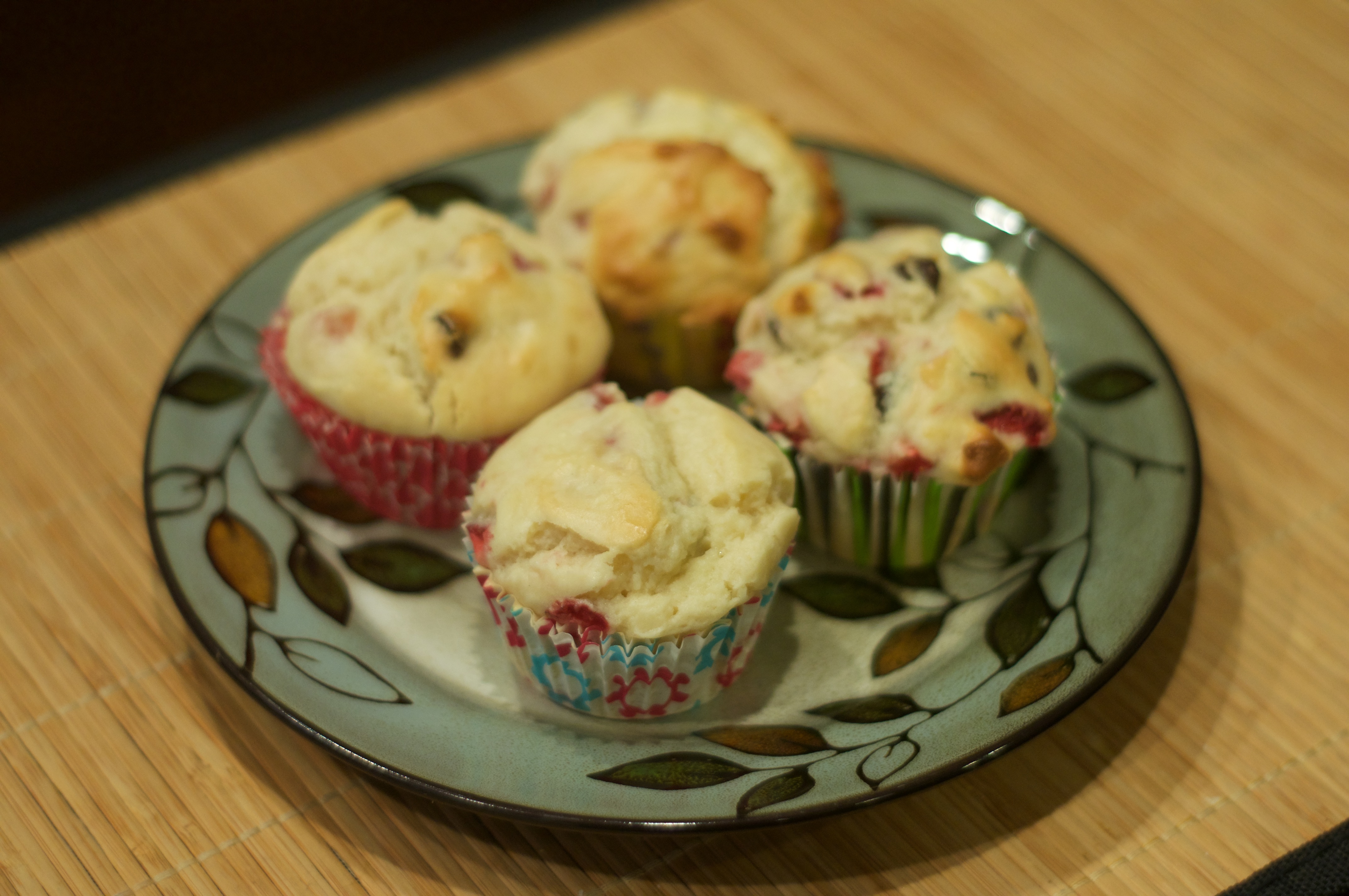 Strawberry Chocolate Chip Muffins
Yes, strawberries are my favorite fruit.  Yes, these strawberry chocolate chip muffins are delicious and I was never able to eat just one.  Mike actually ate all of the ones in the picture for "quality assurance" purposes, of course.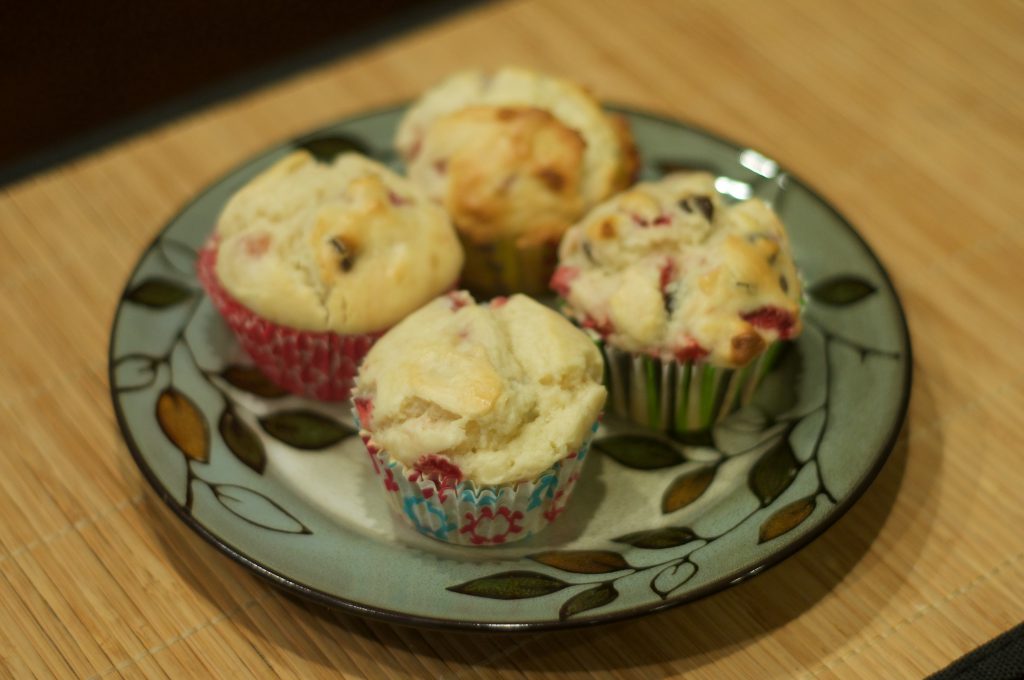 One feature of these muffins is that they use up sour cream.  Most people probably won't see this as a feature, since they probably enjoy sour cream.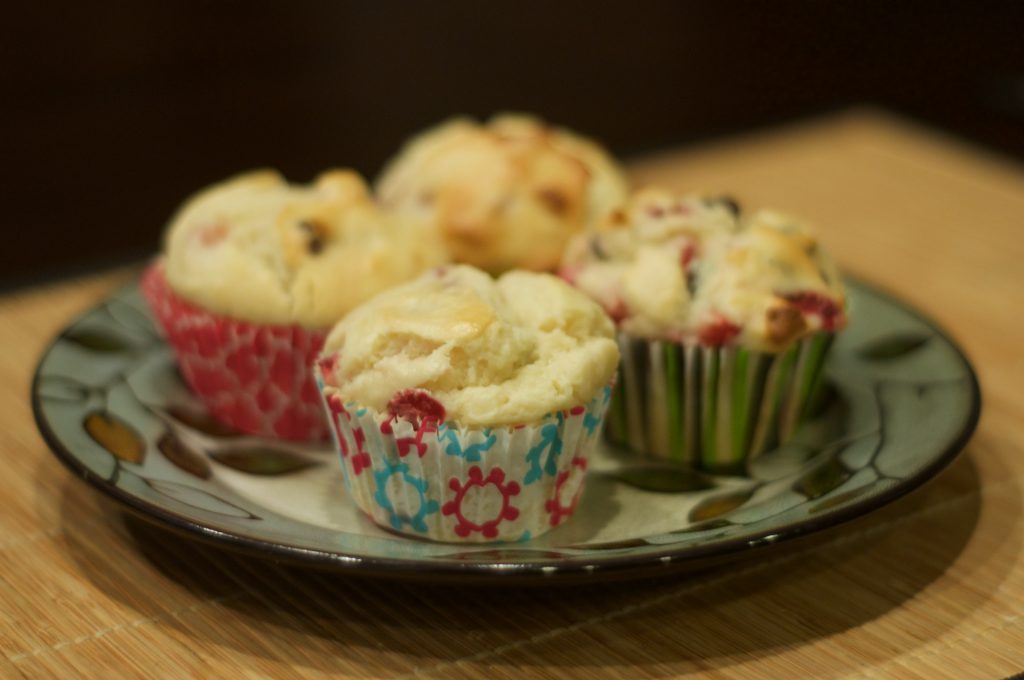 Since Mike hates sour cream, it is difficult to use up all the sour cream I bought for a recipe.  Mike was hesitant to try these muffins due to the sour cream content.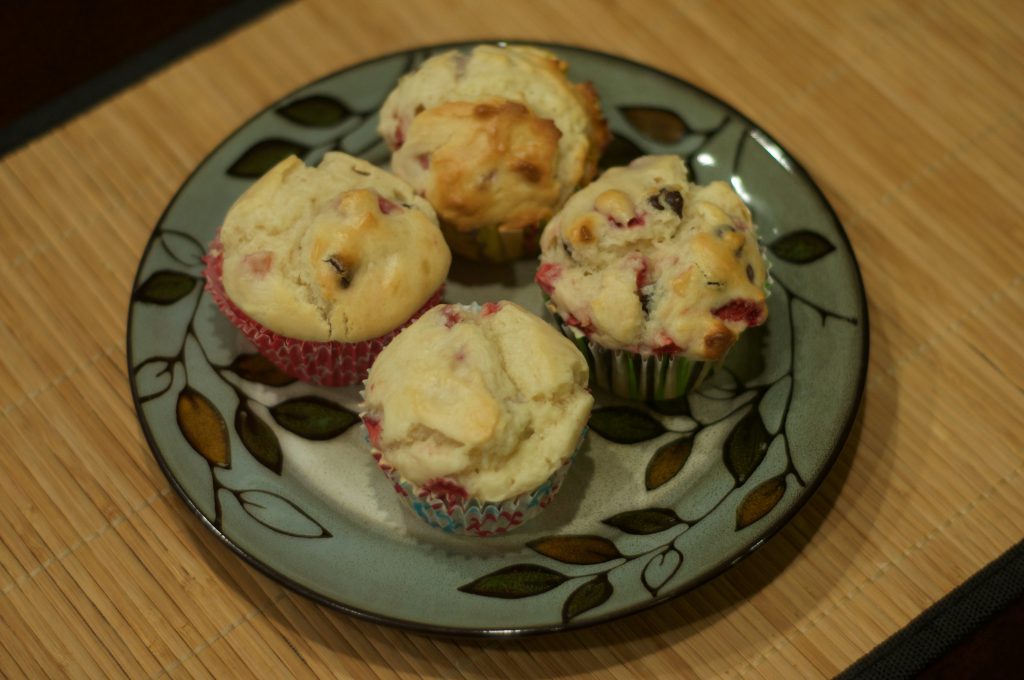 These strawberry chocolate chip muffins are just so good that Mike just pretends that there is no sour cream in the muffins.

Strawberry Chocolate Chip Muffins
Ingredients
2 cups flour
1 tablespoon baking powder
½ teaspoon salt
1 large egg
1 cup sugar
4 tablespoons butter, melted and slightly cooled
1¼ cups sour cream
1 cup chopped fresh strawberries
¾ cup semi sweet chocolate chips
Instructions
Preheat oven to 425 F. Line a 12 cup muffin tin with cupcake liners (I used the paper ones).
Place flour, baking powder and salt in a stand mixer (I used a Kitchen Aid mixer). Whisk until combined. Add sugar, egg and butter and whisk until combined. Add sour cream and whisk a little more until all ingredients are just combined. Do not overmix. The batter will be very thick. Gently add in strawberries and chocolate chips. Mix until just combined.
Spoon the batter into the muffin tins, filling them to the brim. Bake the muffins at 425 F for 5 minutes. Reduce the oven temperature to 350 F (do not open the oven; just change the temperature on the oven) and bake for another 20 minutes, or until a toothpick comes out clean when inserted into the muffin.
Allow the muffins to cool for 5 minutes. Serve warm.
Adapted from Sally's Baking Addiction