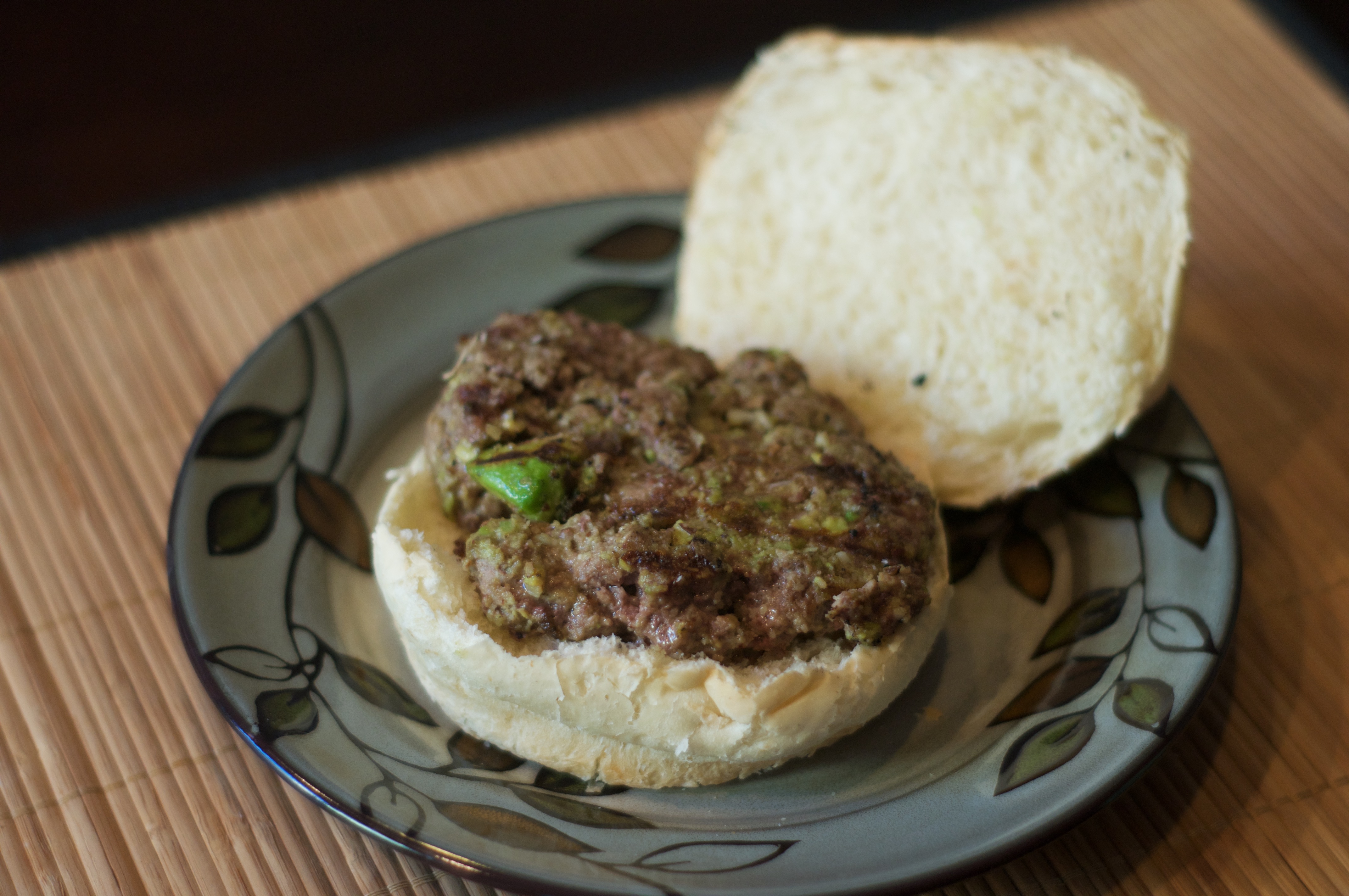 Avocado Burgers
Normally, I love eating cheeseburgers with avocado on them.  Sometimes, when I'm trying to be healthier, I will put avocado on top of the burger instead of cheese.  True, avocado is still a fat, so it should be used sparingly, but at least it is a healthy fat.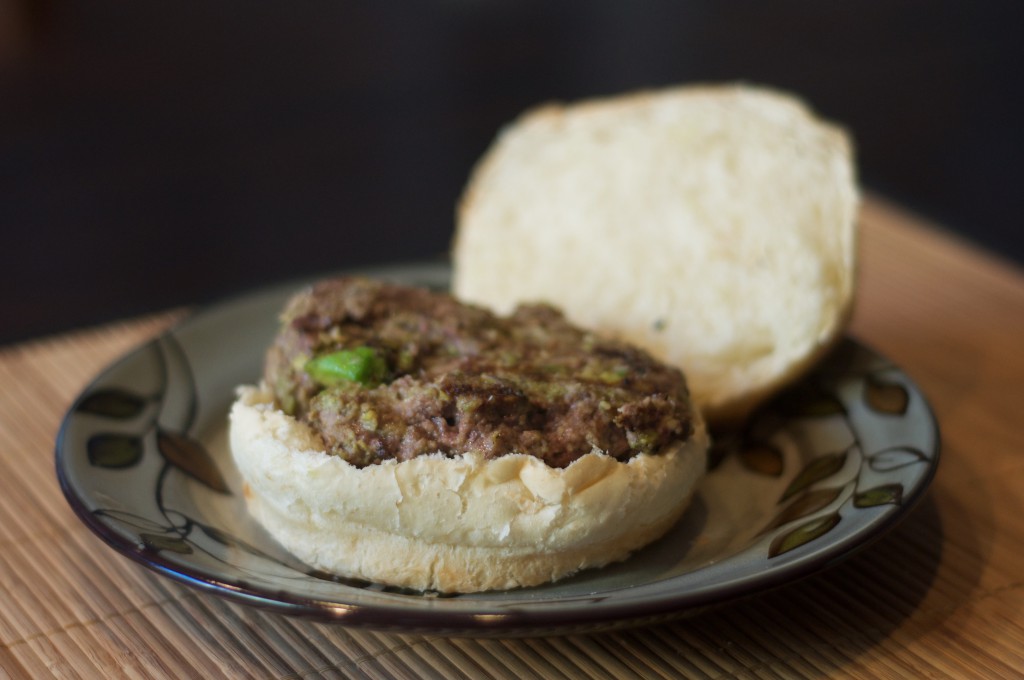 But as amazing as avocados are on top of a burger, how much better would it taste IN the patty itself?  Well, you will just have to try it yourself and see.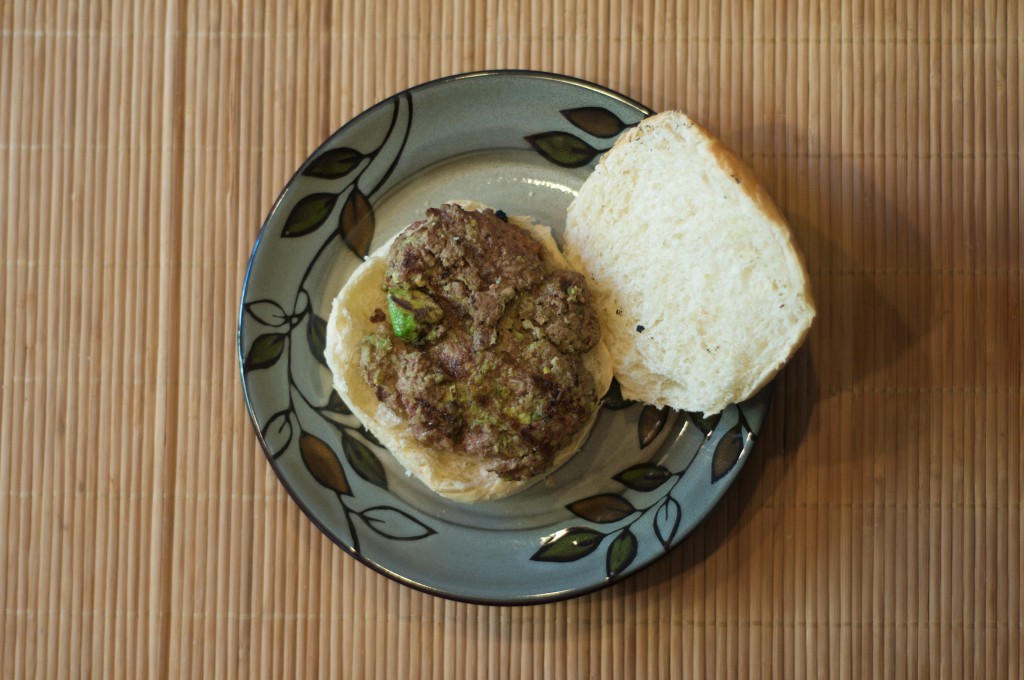 I used grass fed beef for these burgers since it was on sale at the super market.
Be careful not to overcook this burger, since it will be very dry if overcooked.
You can also put ketchup, mustard, onions, pickles or relish on top of the burger, if desired.  This burger would also probably be delicious with bacon.  Unfortunately I didn't have any bacon in the refrigerator, so I just ate the burger plain.  I chose not to add cheese to my burger because I was trying to be a little healthier, but I'm sure this would also be delicious with cheese on top of it.

Avocado Burgers
Ingredients
1 pound ground grass fed beef
1 large ripe avocado, cut into chunks
½ cup panko breadcrumbs
½ teaspoon salt
¼ teaspoon ground black pepper
4 hamburger buns
Instructions
In a large bowl, combine beef, avocado, breadcrumbs, salt and pepper. Use your hands to fix all seasoning into the ground beef.
Divide the meat into 4 even balls. Gently press them into patties.
Grill the burgers over direct heat for 3 minutes on each side. Cook the burgers over indirect heat for another 3 minutes.
Meanwhile, warm hamburger buns on the grill for about a minute on each side.
Place a patty on each hamburger bun bottom. Serve hot.
Adapted from Laughing Spatula