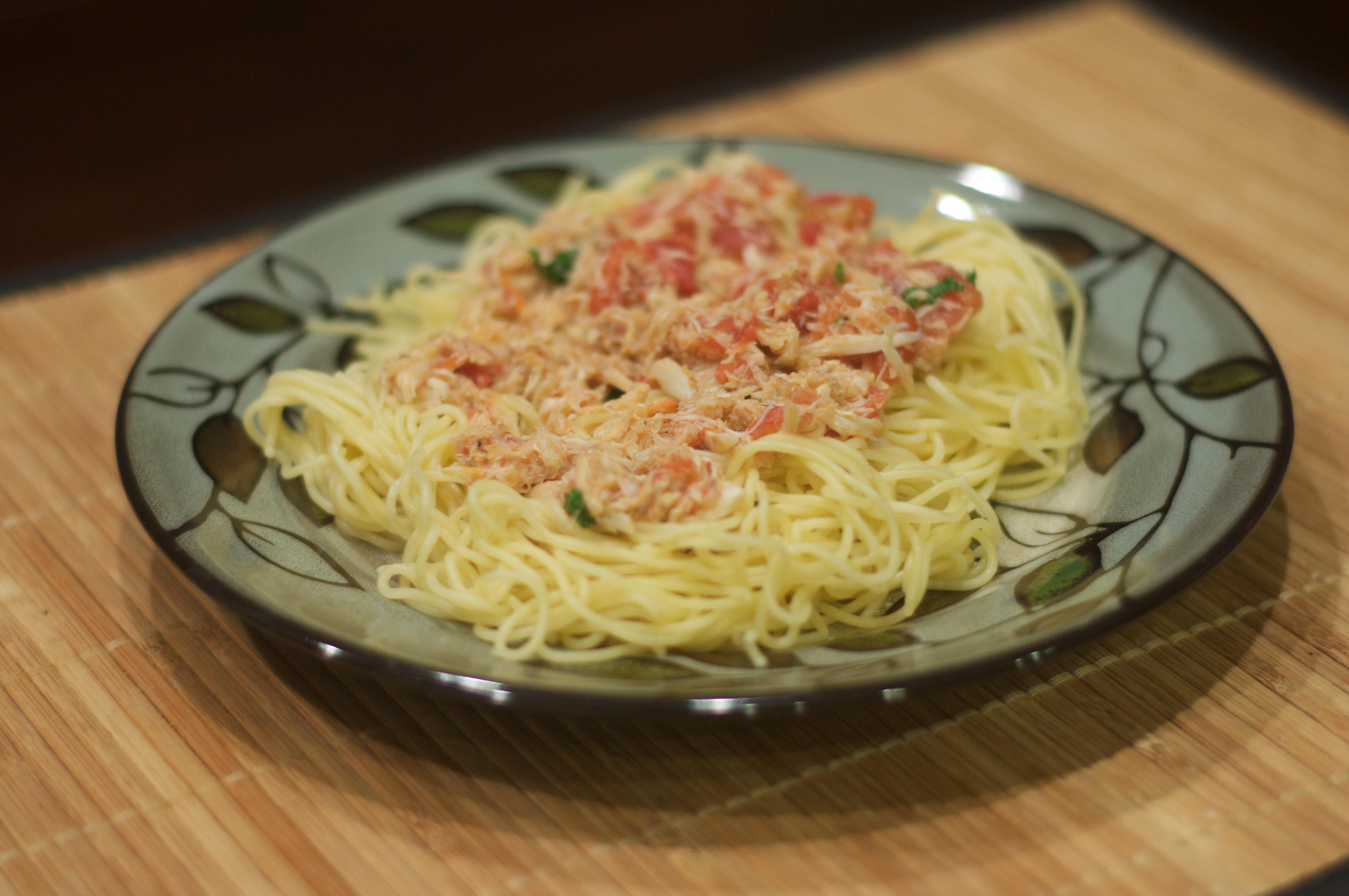 Angel Hair with Crab
I love seafood in general, but I especially love crab.  If I could, I would get the crab or seafood dish at almost any Italian restaurant.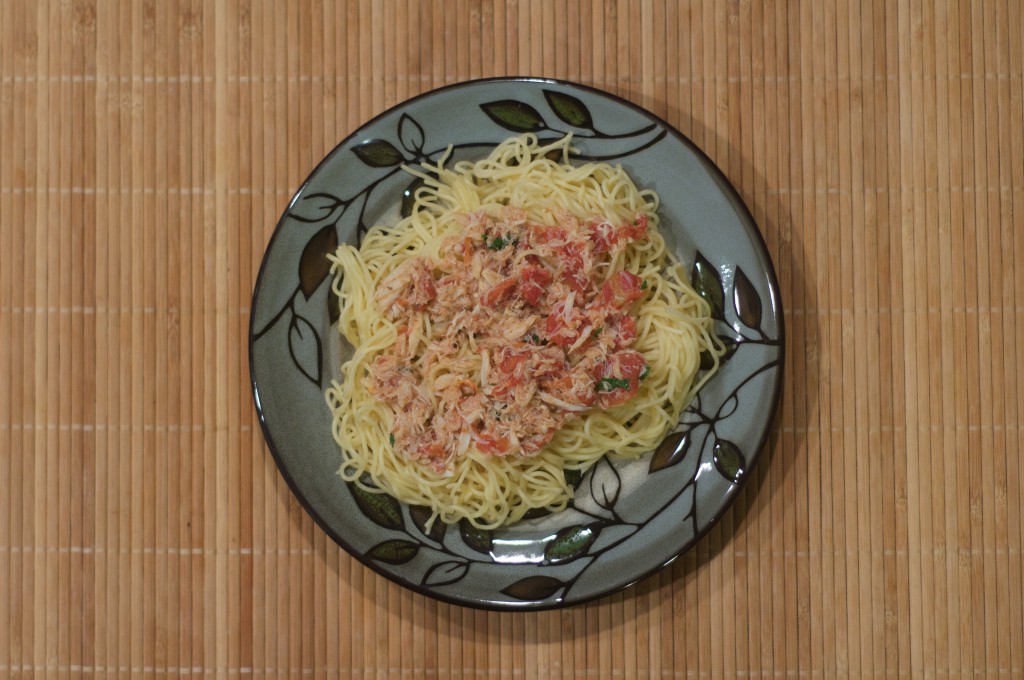 The issue is that the seafood pasta dish at these restaurants usually tends to be very expensive.  To be fair, crab meat is not cheap at the grocery store, either, but at least it is cheaper than buying a seafood pasta dish at a restaurant.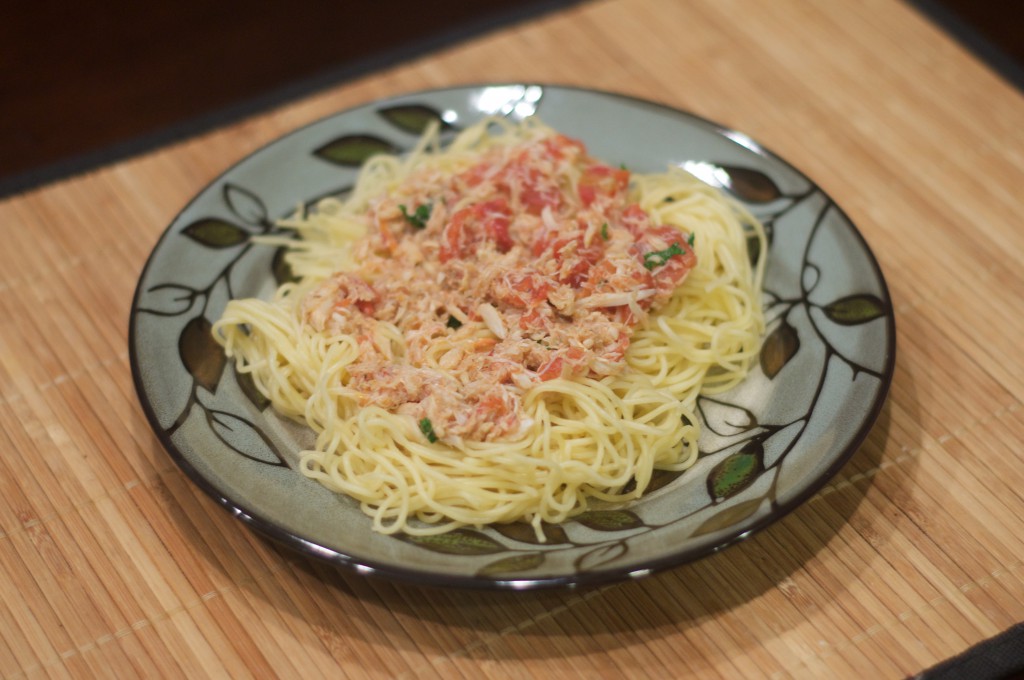 When you buy crab meat at the store, there tends to be a small amount of shells in the meat.  You will want to pick through the crab meat and remove these small shells, since it is quite unpleasant to bite into these shells while enjoying this pasta dish.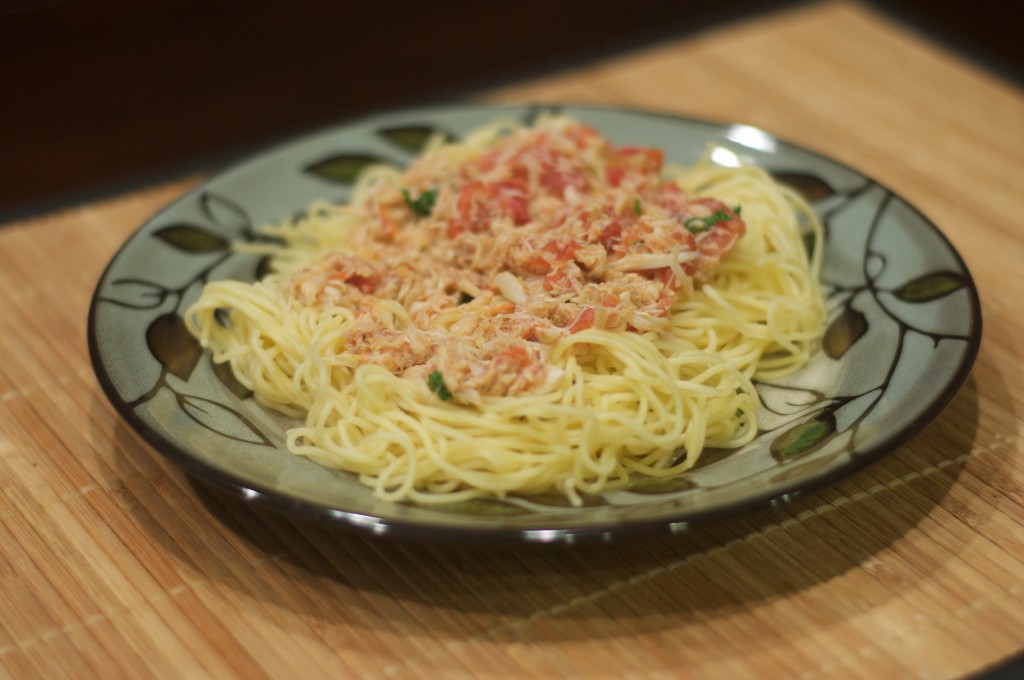 Not only is this dish delicious, it is actually quite quick to make, since you are using cooked crab meat.

Linguine with Crab
Ingredients
10 ounces angel hair
12 ounces crabmeat
2 tablespoons olive oil
4 clove garlic, minced
¼ cup white wine
4 Roma tomatoes, chopped
3 tablespoons butter
4 scallions, sliced
Salt and pepper, to taste
Instructions
Bring a large pot of water to a boil, over high heat. Add 1 teaspoon salt to the water. Add linguine and cook according to the instructions on the package. When draining the linguine, reserve 2 tablespoons of the water that was used to cook the pasta.
Meanwhile, pick through the crab meat and remove any shell pieces found.
Heat olive oil, in a large skillet, over medium heat. Add the garlic and sauté until fragrant, about 1 minute. Add the wine, tomatoes and butter to the skillet and cook for 3 minutes, gently stirring occasionally.
Add the crab meat and scallions to the tomato mixture and stir to combine. Season with salt and pepper, to taste. Cook until the crab meat is heated through, about 1 minute. If the crab mixture is too thick, slowly add the reserved water, 1 teaspoon at a time, until desired thickness has been reached.
Divide angel hair evenly among 4 plates. Top each plate with the crab mixture. Serve hot.
Adapted from My Gourmet Connection