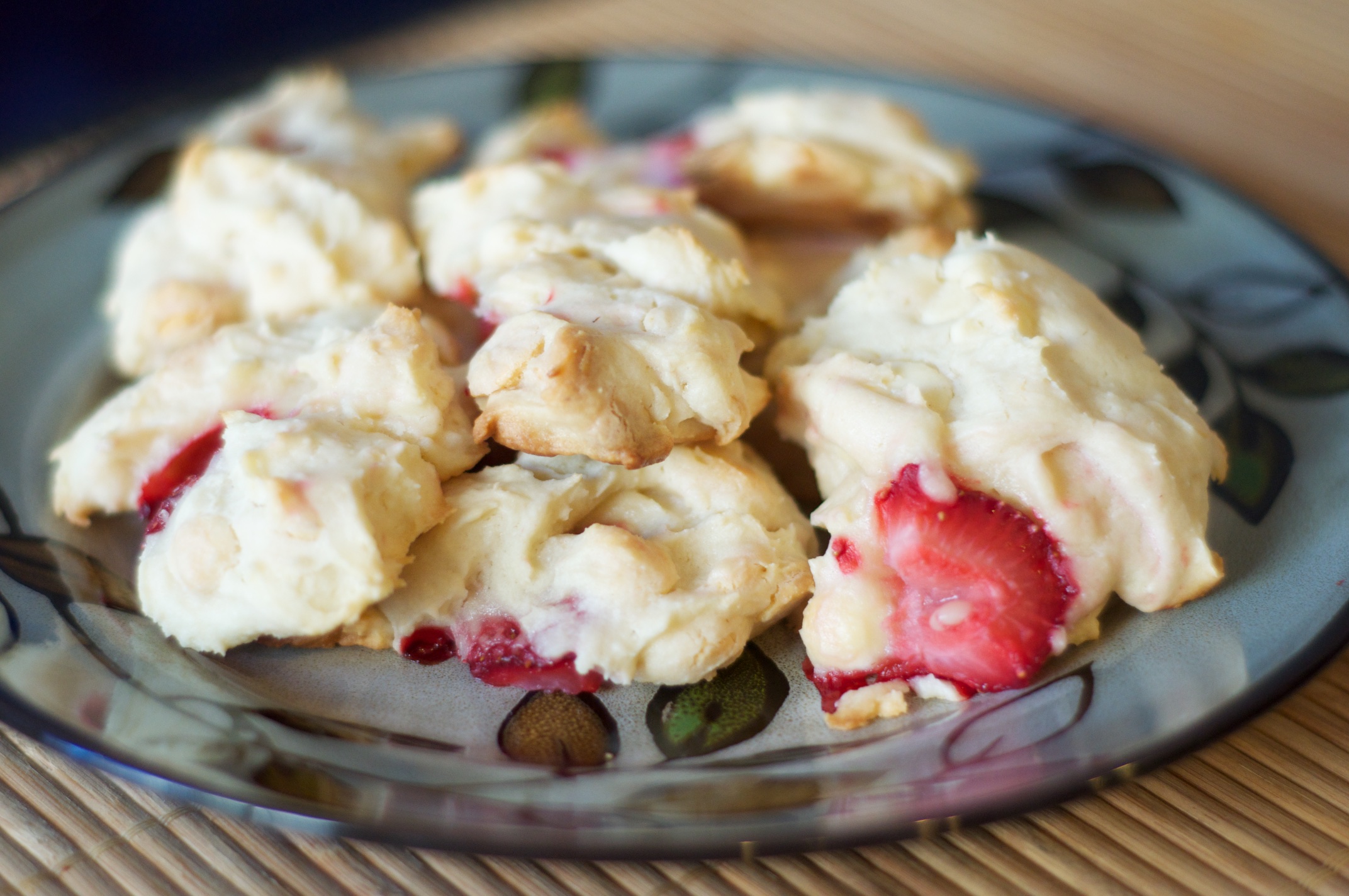 Cream Cheese Strawberry Cookies
A light and airy cooking spiced up by fresh Strawberries and white chocolate chips.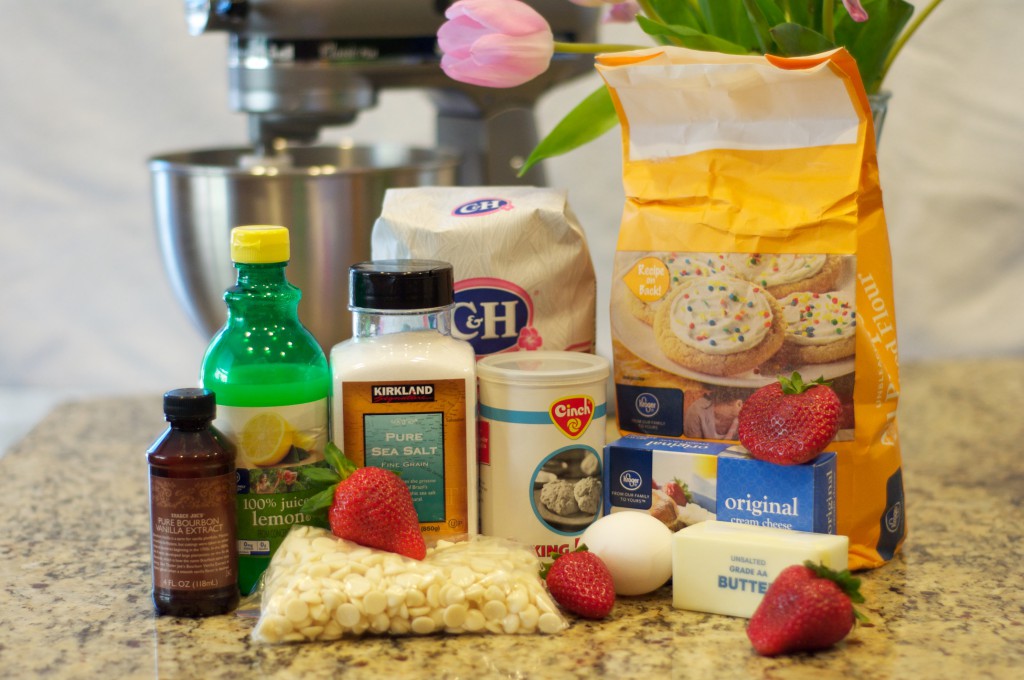 We had a dinner planned with several of our good friends last night and wanted to bring a yummy snack to share to the evening. We came across this recipe and was just enamored by the pictures of it. We also had just gone to the farmer's market and had just bought a load of fresh local strawberries. I really enjoyed these cookies, as they were light and fresh tasting, and the flavor was reminiscent of shortbread.
Batter sitting in the mixer.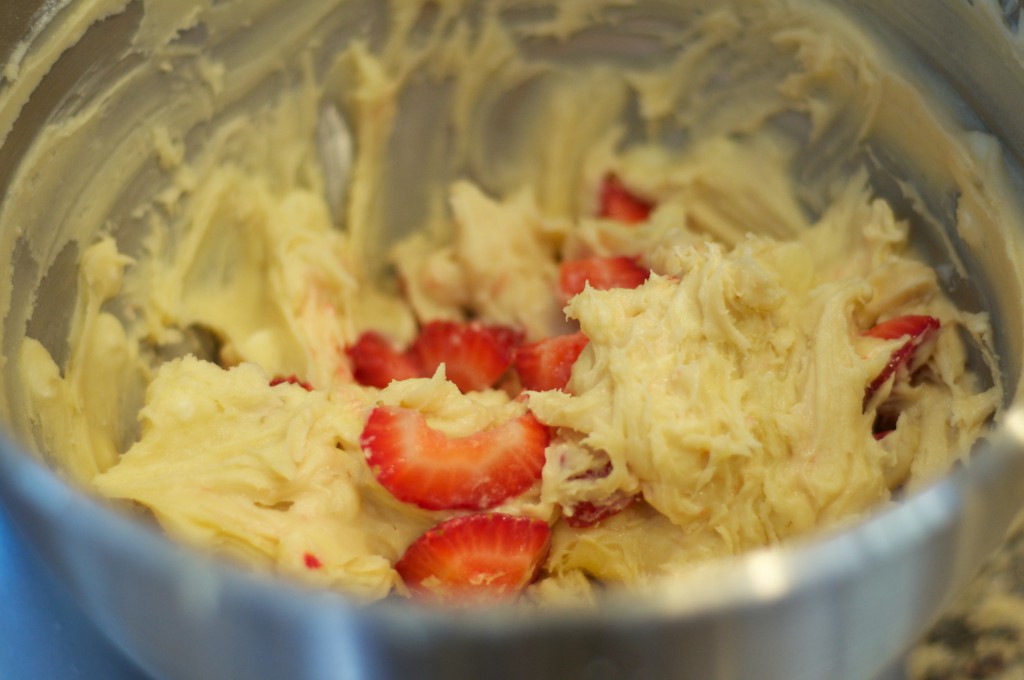 Cookies spread out and ready to bake.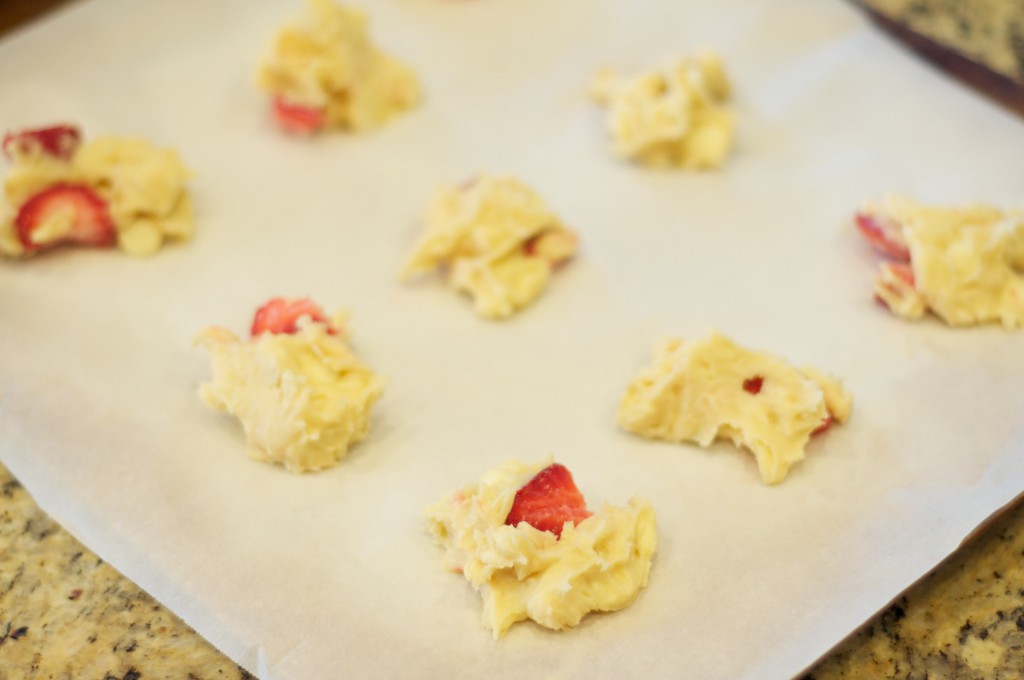 A plateful of happiness.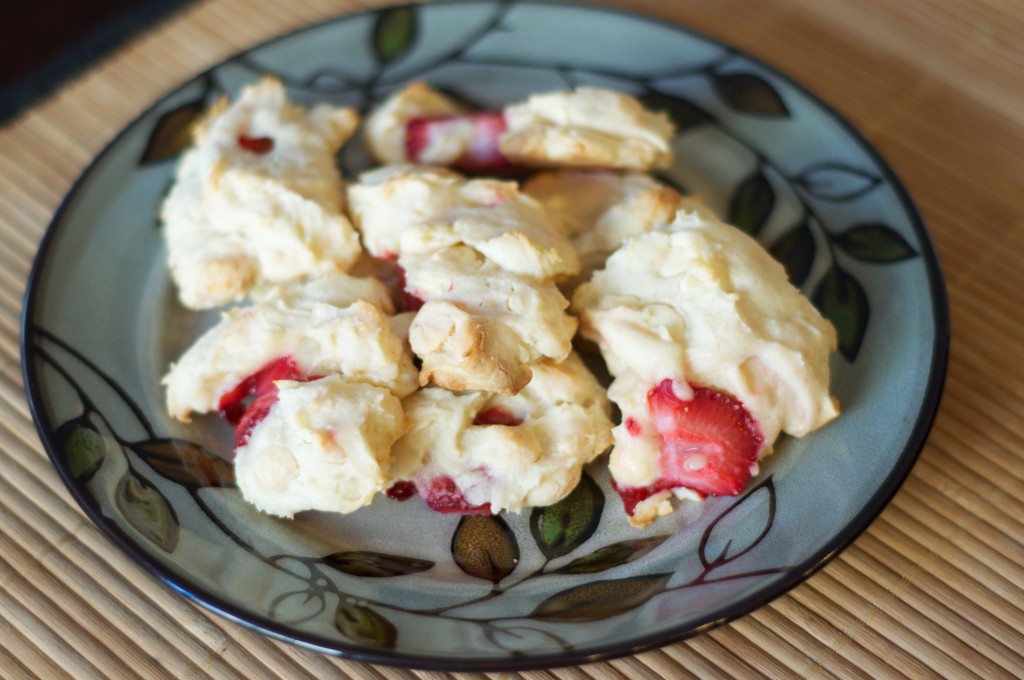 Cream Cheese Strawberry Cookies
Ingredients
¾ Cup of Chopped Strawberries
2 Tablespoons of Lemon Juice
1¼ Cup of All-Purpose Flour
½ Teaspoon of Baking Powder
⅛ Teaspoon of Salt
¼ Cup of Softened Unsalted Butter
4 Ounces of Cream Cheese
¾ Cup of Sugar
1 Egg
1 Teaspoon of Vanilla Extract
5 Ounces of White Chocolate Chips
1 Teaspoon of Sugar (For Topping Cookies)
Instructions
Preheat the oven to 350° F.
Chop Strawberries finely and pour lemon juice over them, allow to set for a few minutes and then drain juices.
Beat together the butter, cream cheese, and sugar until it is fluffy and light.
Mix in the egg, vanilla extract, salt, and baking powder.
Slowly mix in the flour and continue to mix until it is well combined.
Mix in the White Chocolate Chips.
Lightly coat the strawberries in flour and then mix into batter.
Cover a cookie sheet with parchment paper and then place cookies (~ 1.5 Tablespoons each) onto the cookie sheet with at least 1 inch between cookies for growth room.
Refrigerate cookies for 10 minutes before baking.
Lightly dust all cookies with some sugar.
Bake for 13-15 minutes or until the edges are golden brown in color.
Cool on a wire rack and serve!
Adapted from OMG Chocolate Desserts