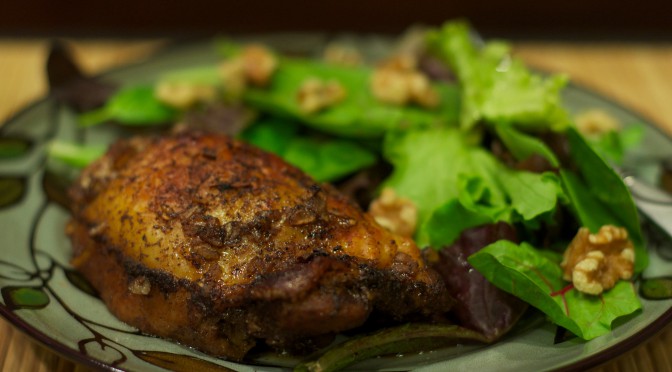 Pollo Con Cola
I like Peruvian chicken in general and was looking for a good Peruvian chicken recipe.  I was intrigued by the idea of chicken with cola.   The sugars in the soda become caramelized on the chicken skin, making the chicken crispy and crunchy.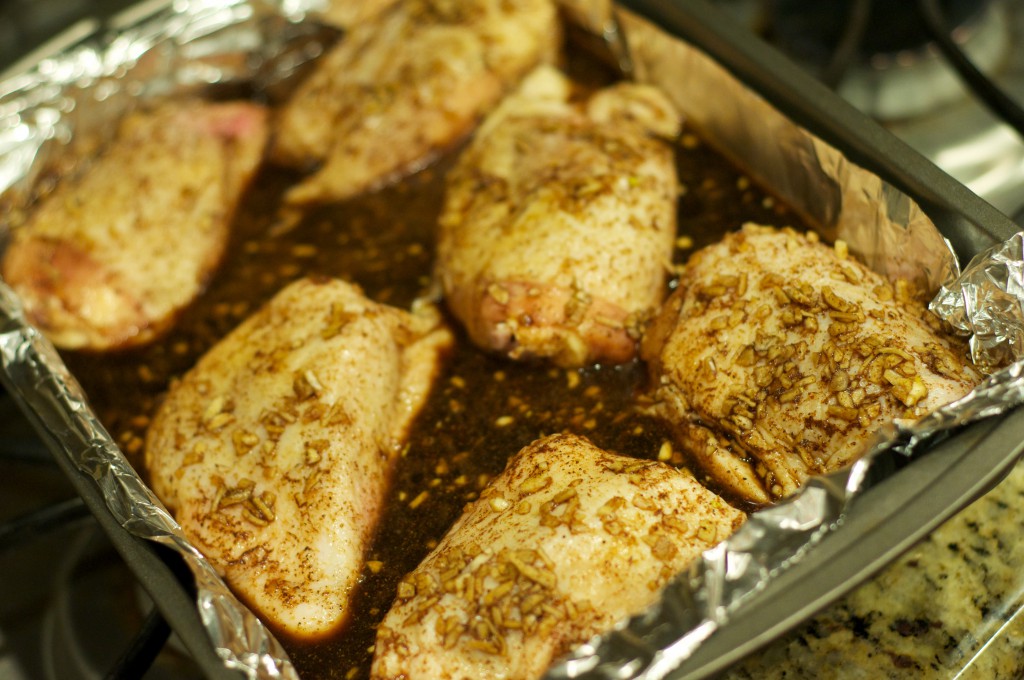 I did have to go buy some cola from the grocery store.  It only uses a cup of cola, but I didn't have any at home since I am trying to stay away from drinking soda.  I went to the grocery store, but apparently they only sell the cans of soda in six packs or more.  I couldn't find the section where they sell individual cans.  I know that somewhere, in the refrigerated section, they sell the 20 ounce bottles, but I couldn't find them.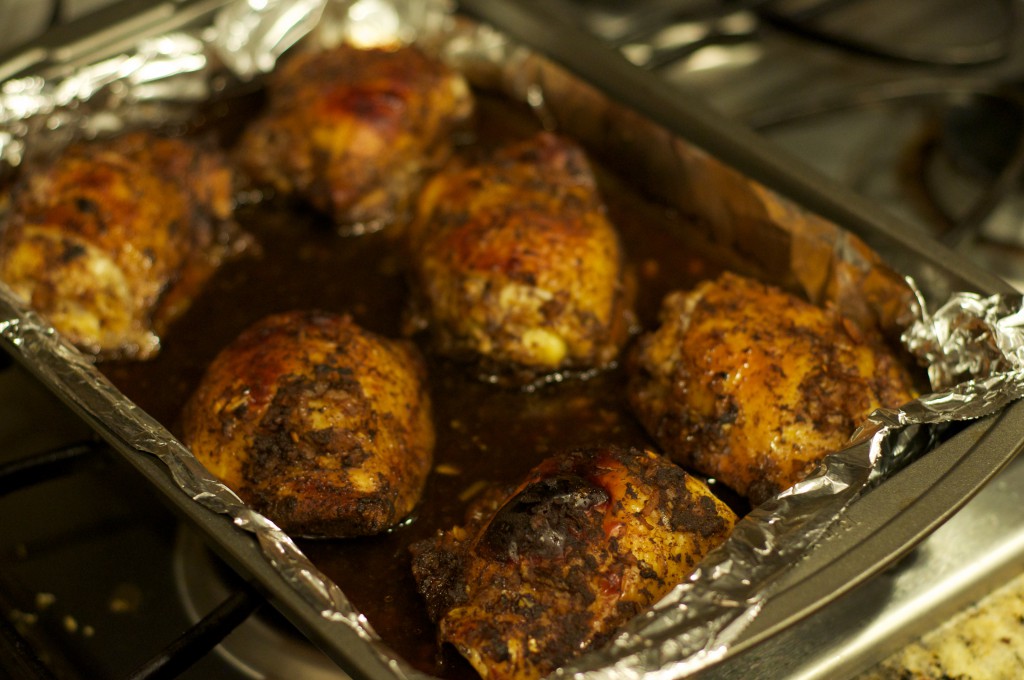 I ended up buying the 1 liter bottle since it was only a dollar.  I could have bought the 2 liter bottle for a dollar, but I would have had to buy six bottles of soda.  Although I thought this dish would have potential, I really didn't think I would be making THAT much of it that I would need six bottles of soda.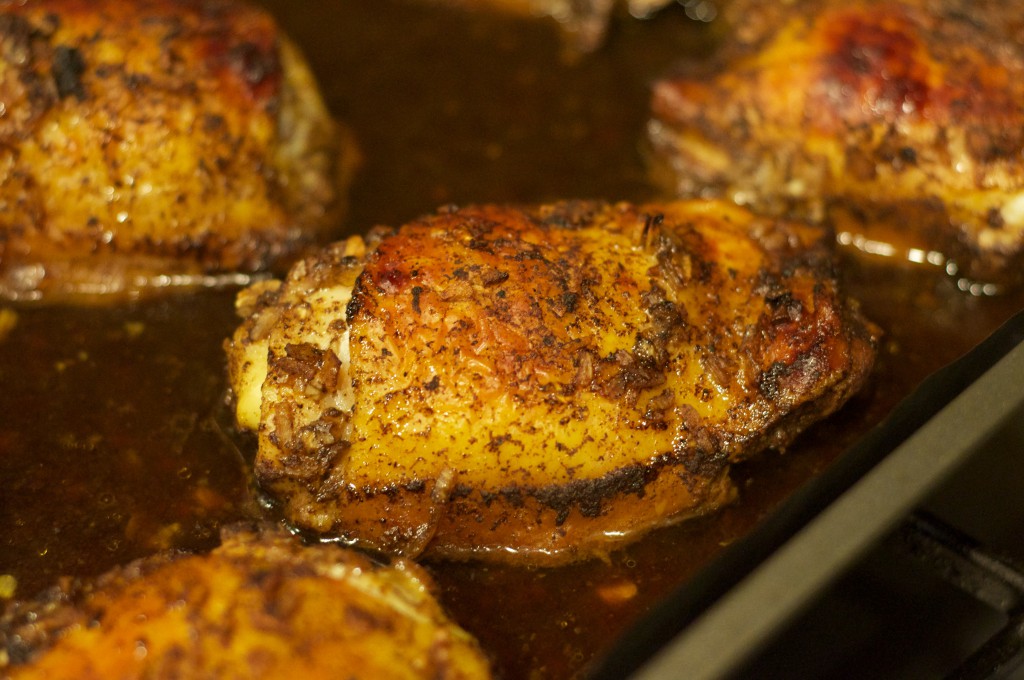 The chicken turned out to have a very strong flavor.  I thought it tasted strongly of cumin, but Mike thinks the flavor was from the five spice.  The recipe did call for 2 tablespoons of five spice, which is quite a bit.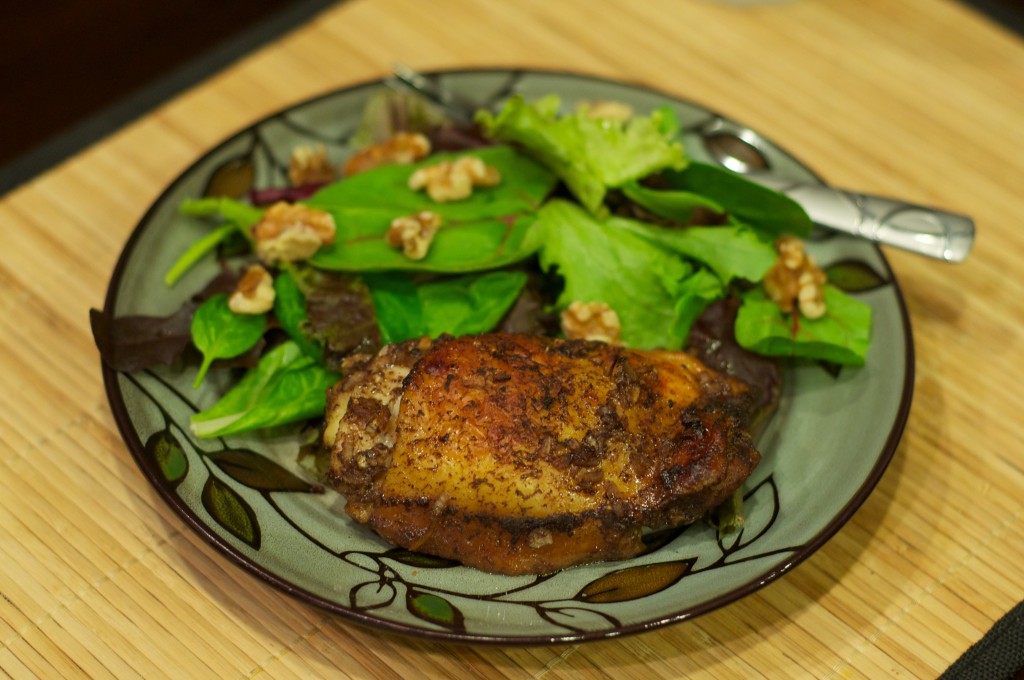 Pollo Con Cola
Ingredients
6 chicken bone in, skin on chicken thighs
1 cup Coca Cola (not the diet kind)
¼ cup soy sauce
2 tablespoons Chinese five spice powder
1 teaspoon ground cumin
1 small onion, finely chopped
4 garlic cloves, minced
Salt and pepper to taste
Instructions
Preheat the oven to 400 F. Line a 9 x 13 baking pan with foil, and place the chicken in the pan. Leave some space between each piece of chicken.
In a medium bowl, combine the Coca Cola, soy sauce, Chinese five spice, cumin, onion and garlic. Mix the ingredients together and pour evenly over all of the chicken pieces.
Roast the chicken, basting the pieces with the juices every 15 minutes, or until it has reached an internal temperature of 165 F and is cooked through, about 45 minutes.
Serve immediately.
Adapted from Ceviche by Martin Morales