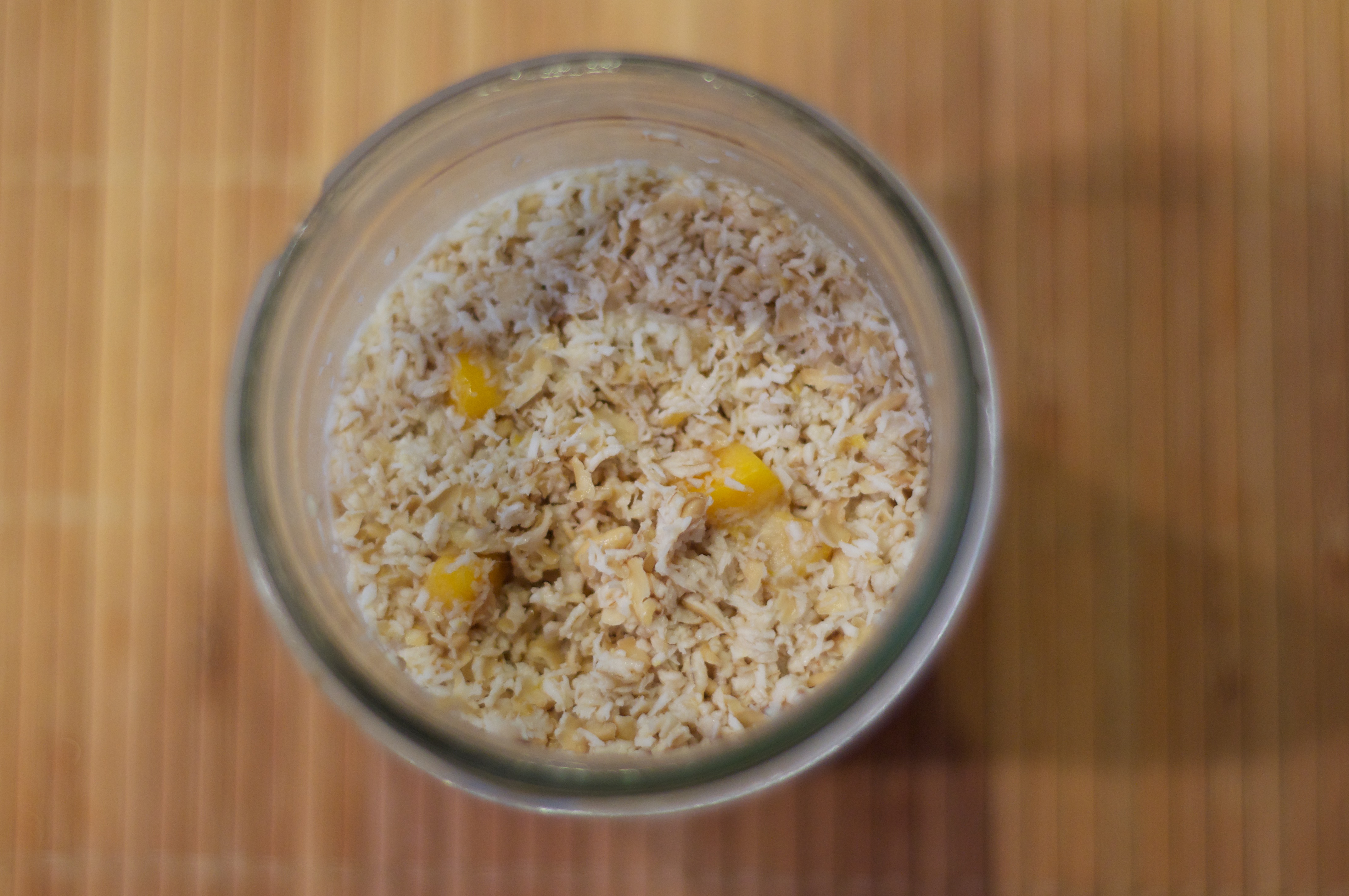 Mango Overnight Oats
I've seen recipes over "overnight oats" on the internet before and never really thought much about them.  I've never liked oatmeal.  I find that it tastes bland and horrible.  That being said, my experiences with oatmeal were usually just plain oatmeal.  Other times, I have eaten packets of instant oatmeal.  Although oatmeal from the packets taste edible, they contain a lot of sugar and taste rather fake.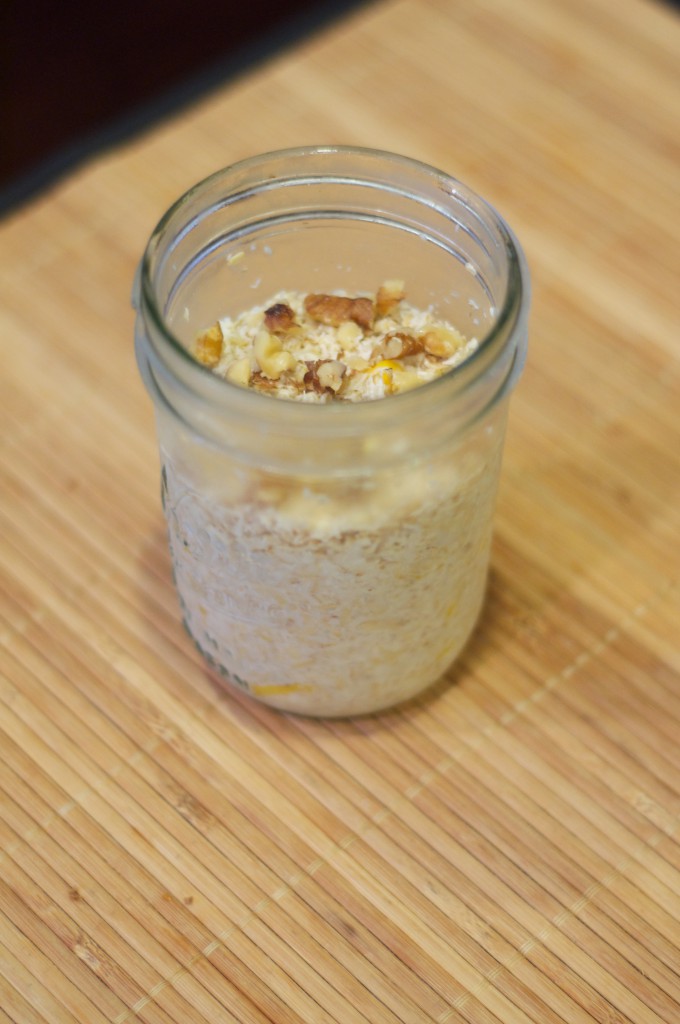 I finally decided to try making overnight oats instead.  They look delicious in the photos that I'd seen online.  They are also quite healthy, since they contain oatmeal (healthy) and fruit (healthy).  Sugar can be added to the oats, but are not always necessary, depending on how sweet the fruit is.  When making these oat breakfasts, I suggest adding a bit of fruit, and it can make the oatmeal taste a lot better if you can taste the fruit in each bite of oatmeal.

Mango Overnight Oats
Ingredients
½ cup rolled oats
½ cup milk
1 mango*, diced
1 tablespoon unsweetened, shredded coconut
1 tablespoon honey, or more to taste, optional
Walnuts, optional
Instructions
Combine all ingredients except the walnuts in a glass jar. Stir to combine. Refrigerate overnight. Serve cold with walnuts, if desired.
Notes
*The yellow/honey mangos taste the best
Adapted from  Oh My Veggies