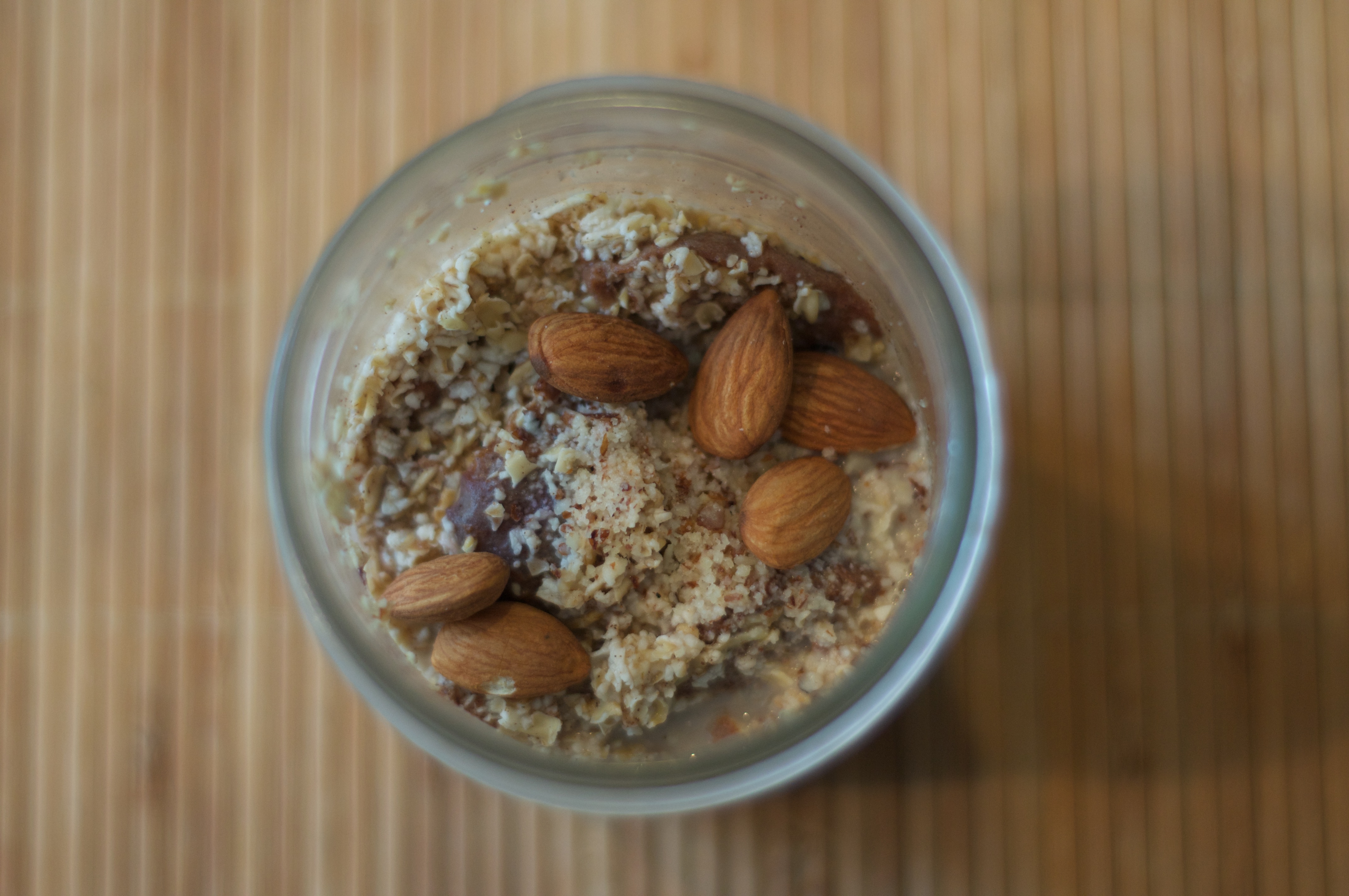 Peach Pie Overnight Oats
I love making overnight oats since they are so simple and easy to make.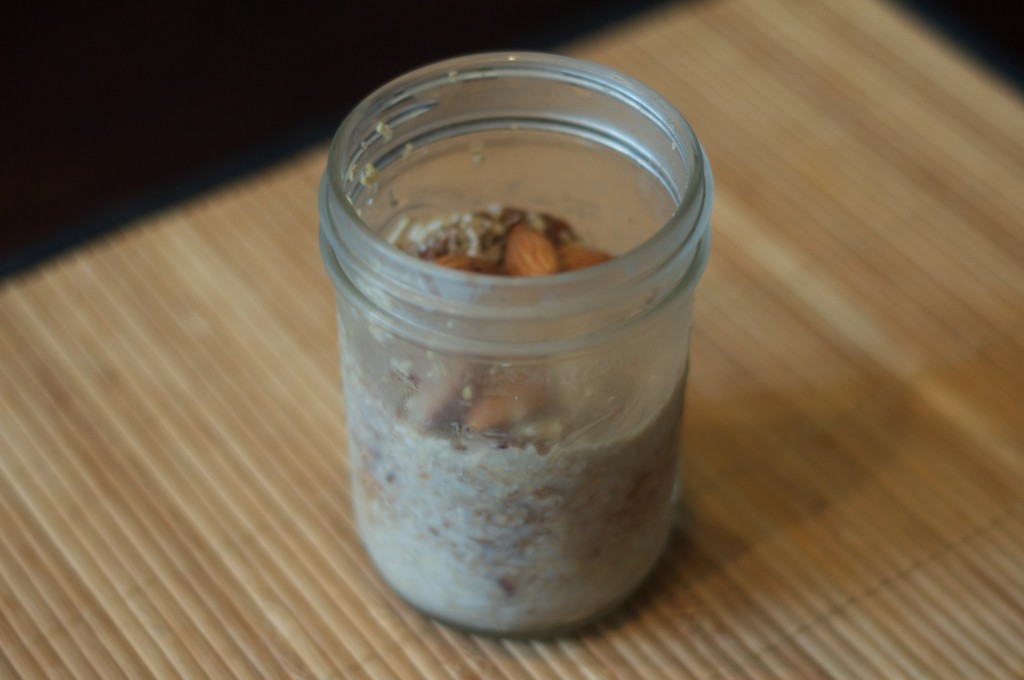 Some days, I just don't feel like making breakfast, especially after I've spent some time making dinner.  I have to admit that I really don't like to cook.  However, I like to eat good food.  I don't want to spend a lot of money on restaurants, and I like to know what's in my food.  Hence the reason I learned to cook.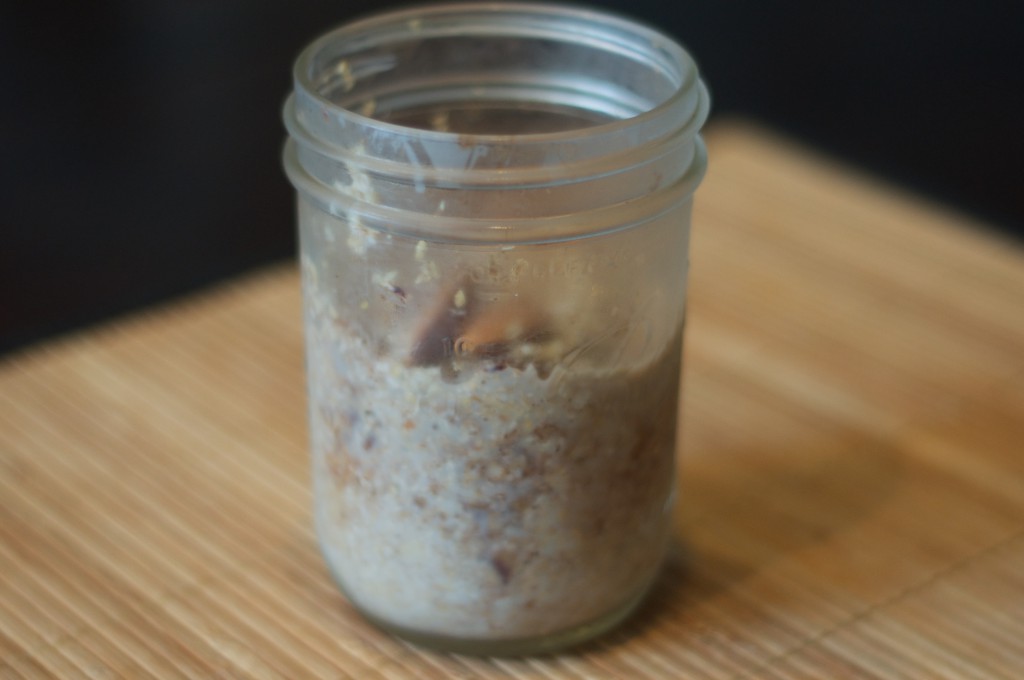 These overnight oats make a delicious breakfast, but doesn't take very long to prepare.  It does require some planning, since they need to be refrigerated overnight.  On the other hand, breakfast is ready as soon as you wake up.

Peach Pie Overnight Oats
Ingredients
½ cup rolled oats
½ cup milk
¼ teaspoon vanilla extract
¼ teaspoon cinnamon
1 peach, diced, divided use
1 tablespoon almond meal
1 tablespoon almonds
Instructions
Combine oats, milk, vanilla extract, cinnamon, half the peach and almond meal in a mason jar or other container with a lid. Mix so that all ingredients are well combined. Top with remaining half of peach and almonds. Refrigerate overnight.
The next morning, serve cold.
Adapted from What the Fork Food Blog