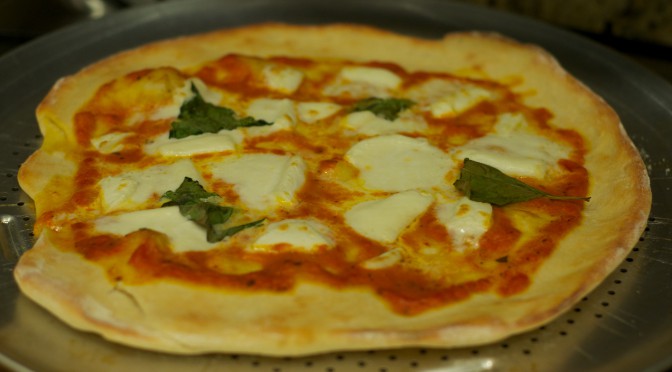 Margherita Pizza
Mike's favorite pizza restaurant is a place in Washington D.C. called Two Amy's.  I have to admit, their pizza is amazing!  My favorite pizza there is the Margherita pizza, with buffalo mozzarella.  It costs a few more dollars to add the buffalo mozzarella to the pizza, but it is well worth it.  This cheese tastes so much creamier and richer than regular mozzarella.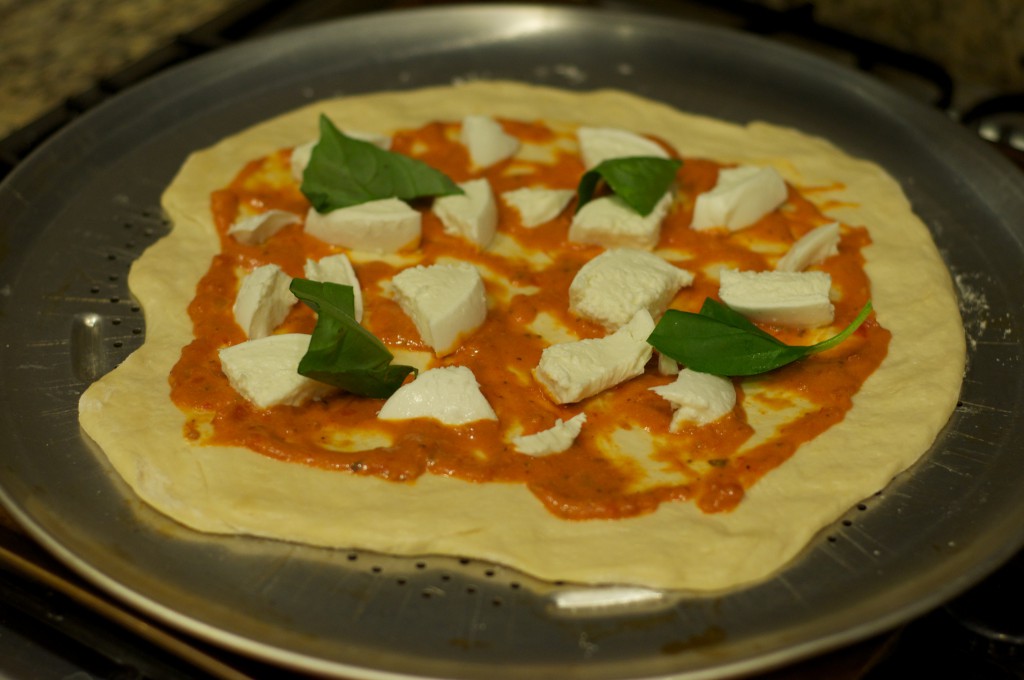 Luckily, buffalo mozzarella is available from Costco.  I can make my own Margherita pizza at home!

Margherita Pizza
Ingredients
1 ball of pizza dough, homemade* or store bought
¼ cup marinara sauce
1 ball of buffalo mozzarella
4 basil leaves
Instructions
Preheat oven to 500 F.
Roll out the pizza dough on a baking sheet. Spread marinara sauce evenly over the pizza dough, leaving about a 1 inch border around the edge.
Break the buffalo mozzarella into small pieces and place evenly over the marinara sauce.
Bake the pizza for 8 minutes or until crust is golden and cheese is thoroughly melted.
Place basil evenly on top of the pizza and allow to cool for 5 minutes.
Serve hot.
* I used this recipe to make the pizza dough.