Crab Stuffed Avocados
This is a great appetizer or light meal on a warm summer day, or any day that you happen to have ripe avocados around and want to find a use for them.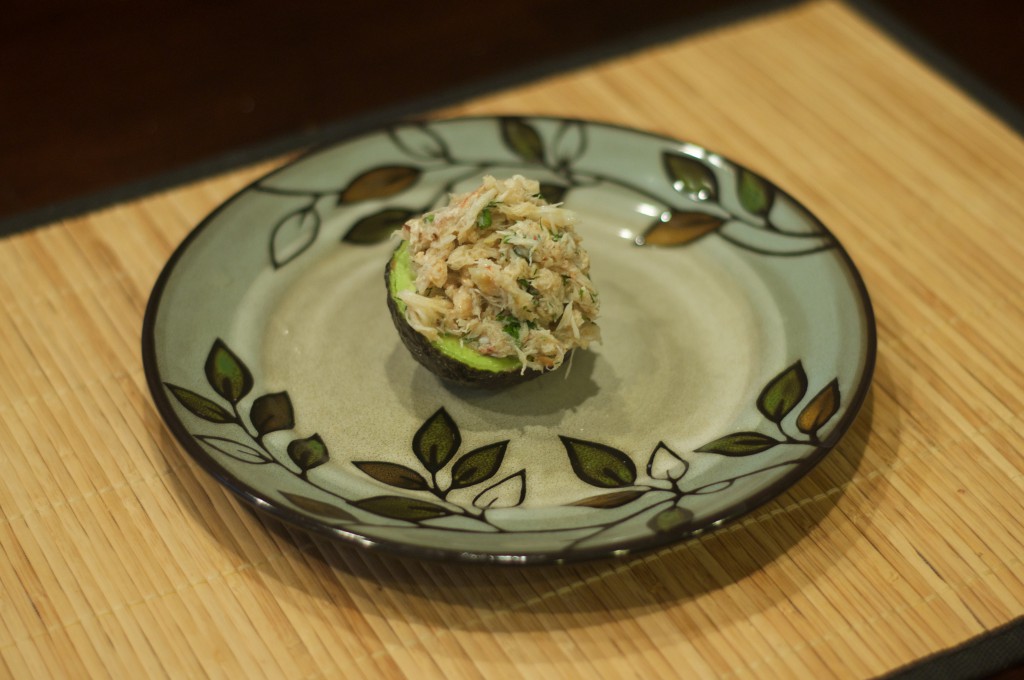 Crab meat is mixed together with fresh herbs and lemon juice, to make a "crab salad", hence the reason I very liberally tagged this as a salad.  I also feel this blog was a little light on "salad" posts.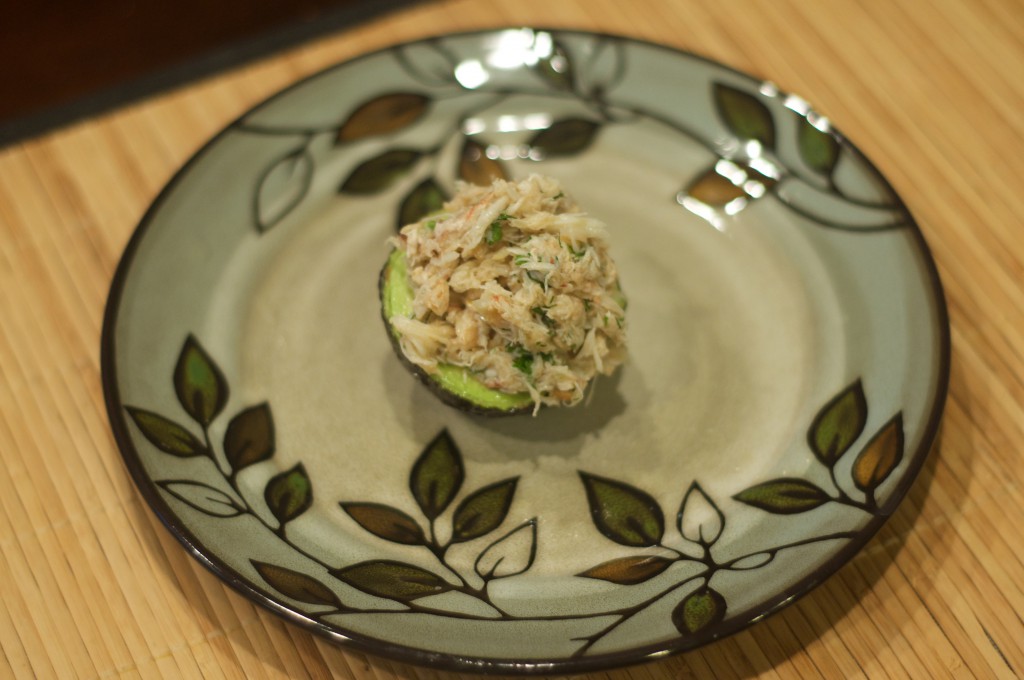 Although I normally use dried herbs when cooking (yes, I know that it is generally preferred to use fresh herbs in recipes), I went to the store and bought fresh herbs for this recipe.  This is really one of those recipes where dried herbs can't be substituted for the fresh herbs.  The problem then becomes what to do with the leftover fresh herbs.  The answer is, use them in most recipes instead of dried herbs.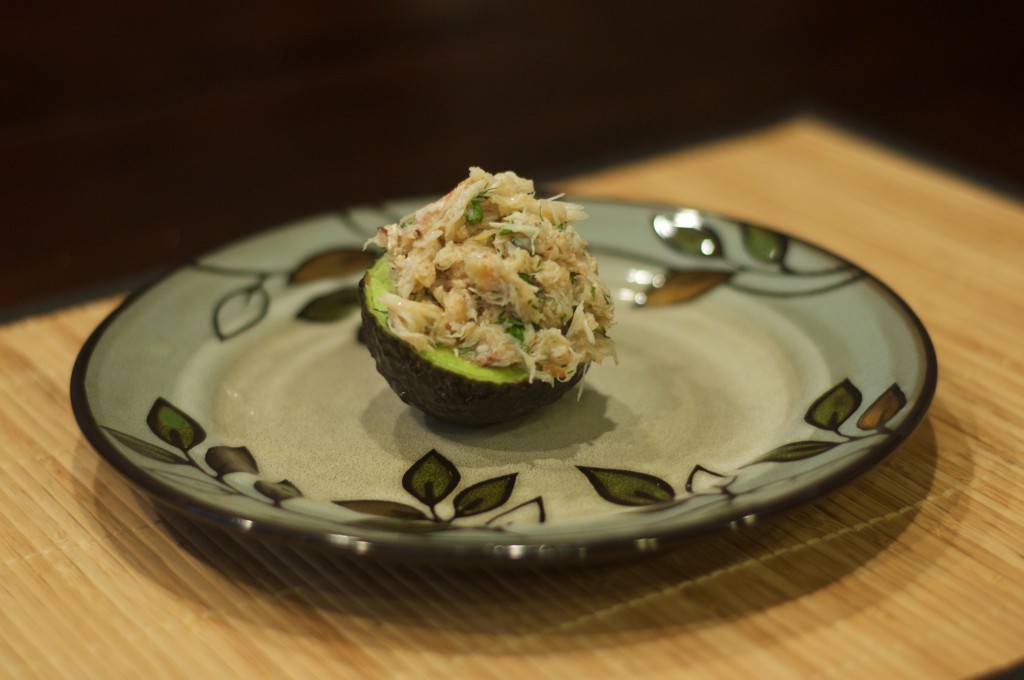 The best part about this recipe is how quickly it comes together!  The longest part is chopping the herbs and picking over the crab to make sure it doesn't have shells in it.

Crab Stuff Avocados
Ingredients
8 ounces fresh crabmeat (picked over, removing all the shell or other pieces)
2 tablespoons lemon juice
4½ teaspoons olive oil
1 teaspoon finely copped fresh parsley
1 teaspoon finely chopped fresh dill
1 teaspoon finely chopped fresh cilantro
Salt and pepper, to taste
2 ripe avocados, halved and pitted
Instructions
In a medium size bowl, combine the crabmeat, lemon juice, oil, parsley, dill and cilantro. Stir until all ingredients are well mixed together. Season with salt and pepper, to taste.
Top avocado halves with the crab mixture. Serve.
Adapted from Voracious