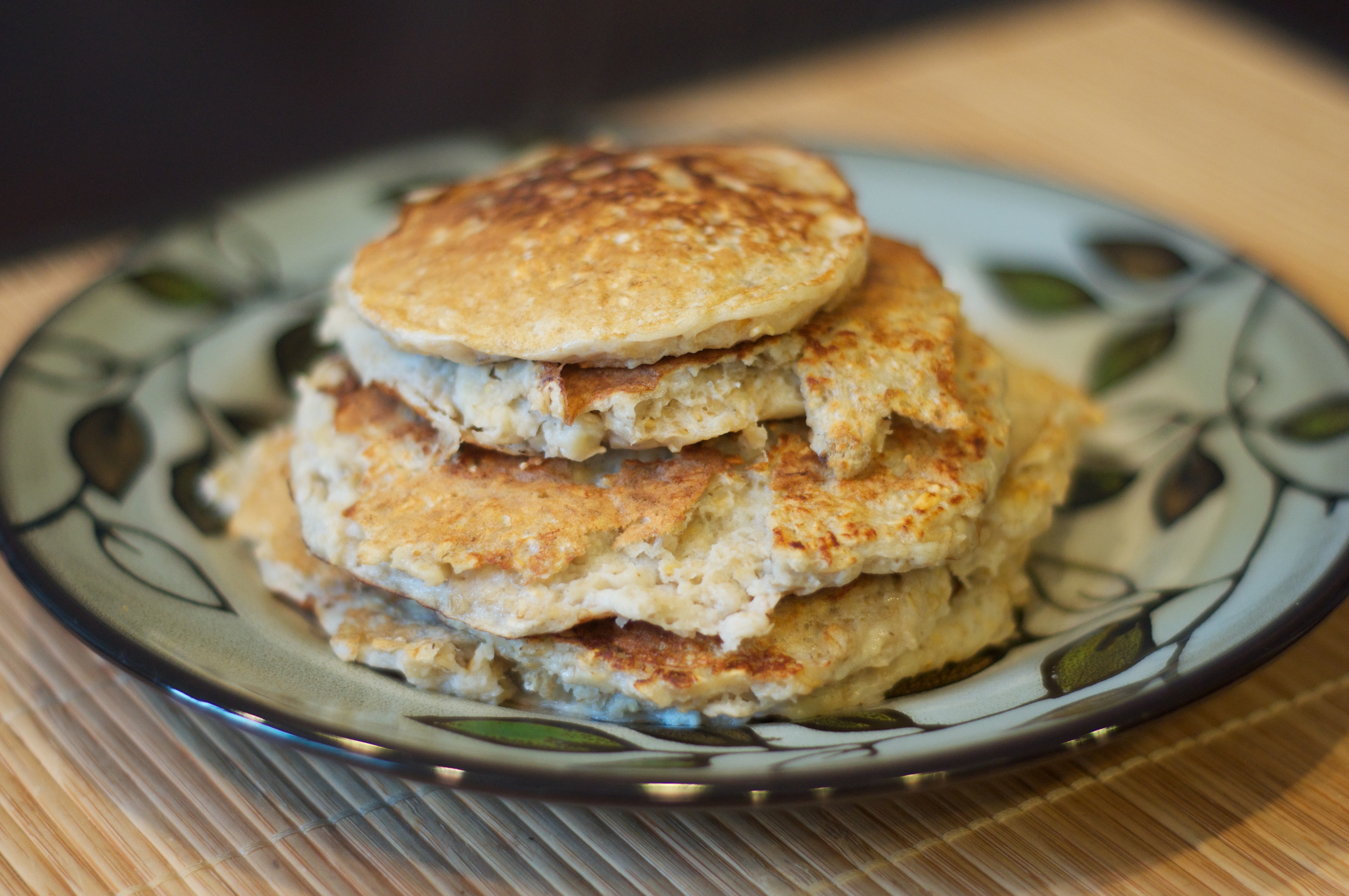 Banana Oatmeal Pancakes
What to make for Mike's breakfast?  I often ask myself that question.  It's actually pretty hard to answer.  The dish can't be too heavy, since Mike can't eat "heavy" food in the morning.  It also can't be too light, since he doesn't want to be hungry before lunch time.  It also can't be a salad, because Mike doesn't want to eat a salad for breakfast.  It also can't be too sweet because sugar is bad for you.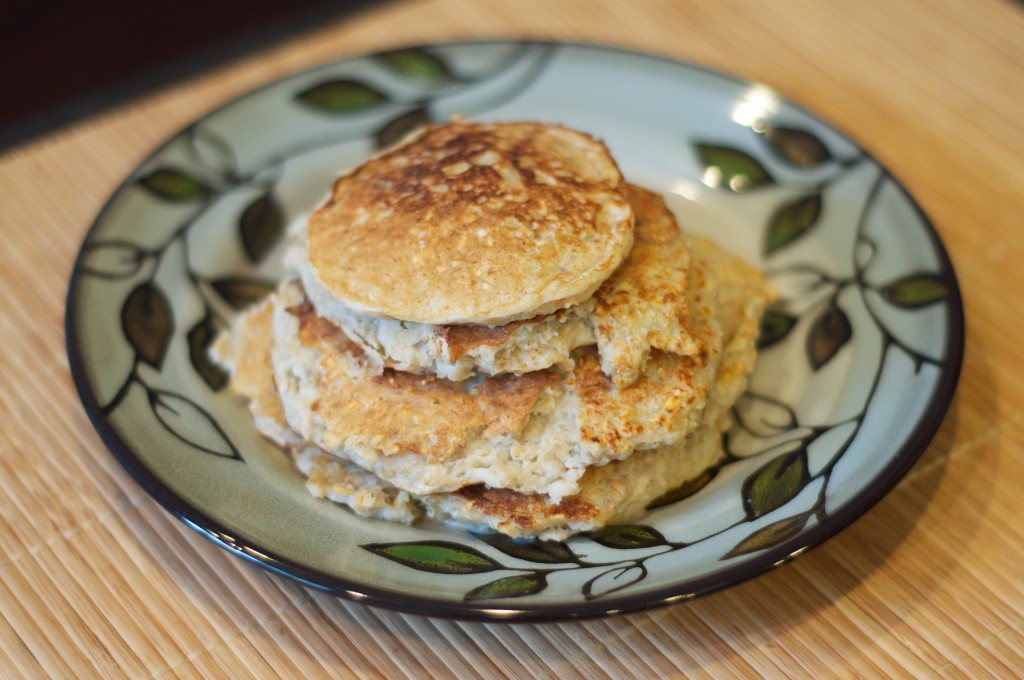 I walked around the kitchen looking for inspiration.  Hmmm.  Those bananas over there are looking pretty yellow (OK fine, they were starting to have a few brown spots).  I also have these rolled oats in my pantry that I really want to use up.  I guess I will make something with bananas and oatmeal.  After some research online, I decided to make banana oatmeal pancakes!

Banana Oatmeal Pancakes
Ingredients
2 ripe bananas
2 eggs
½ cup rolled oats
½ teaspoon baking powder
Pinch of salt
Maple syrup for serving (optional)
Instructions
Combine the bananas, eggs, rolled oats, baking powder and salt in a blender. Blend until mixture is smooth. Let the batter stand for about 10 minutes, or until it has thickened slightly.
Heat a griddle over medium heat. Ladle the batter onto the griddle. Cook the pancakes until they are golden brown, flipping once.
Serve with maple syrup if desired.
Adapted from Simply Delicious