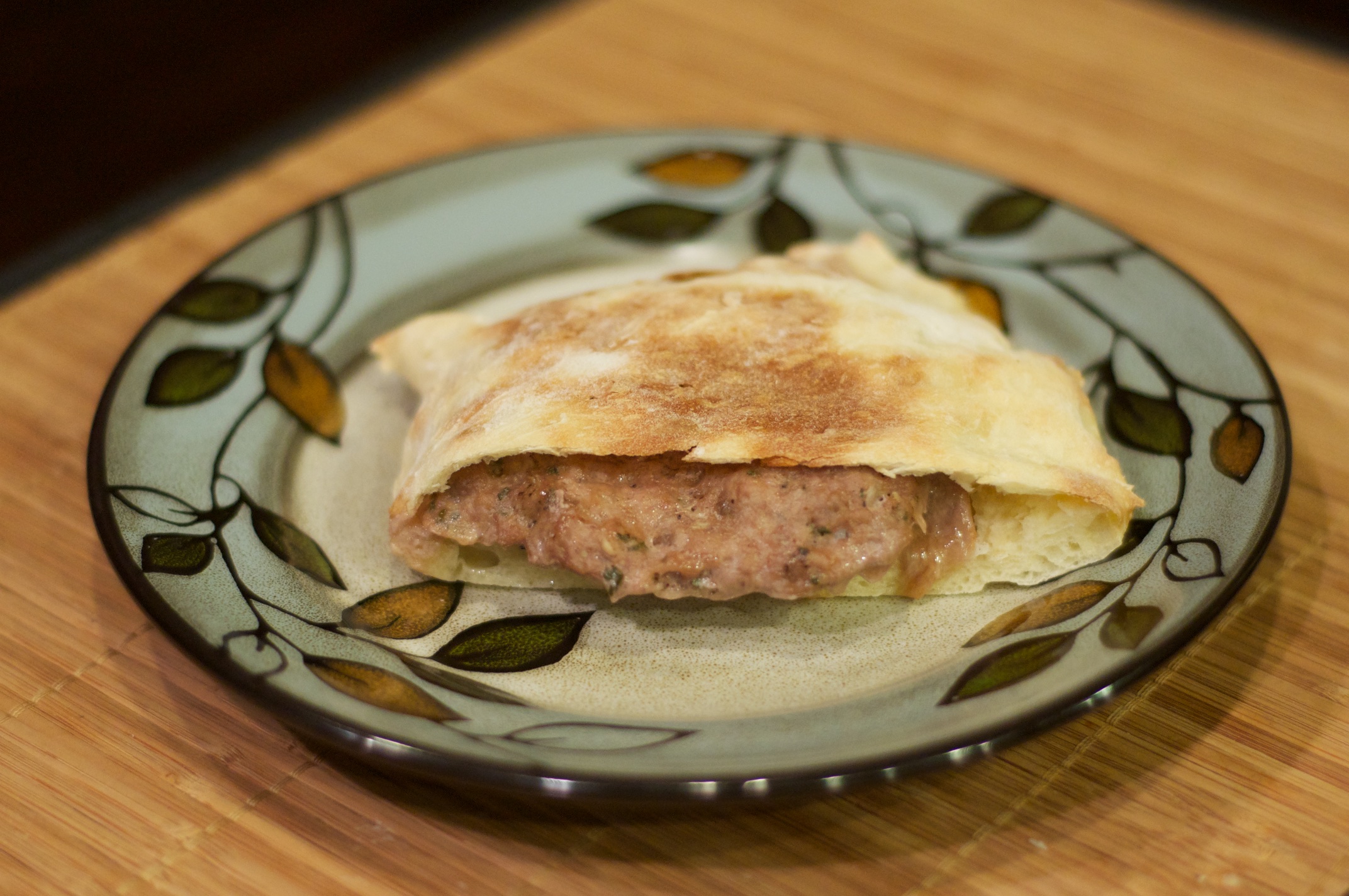 Spiced Lamb Burgers
I was at the grocery store in and saw that ground lamb was on sale.  It was already prepackaged and was in the "manager's special" section where the food must be eaten pretty much the same day it was bought.  I didn't have any dinner plans, so I decided to buy a package and figure out what to make with it later.  I figured that there are so many recipes that use ground beef, where I usually use ground turkey instead, why not use ground lamb instead of ground beef?  I didn't actually end up using the ground lamb that night (I forget why), and threw the package in the freezer.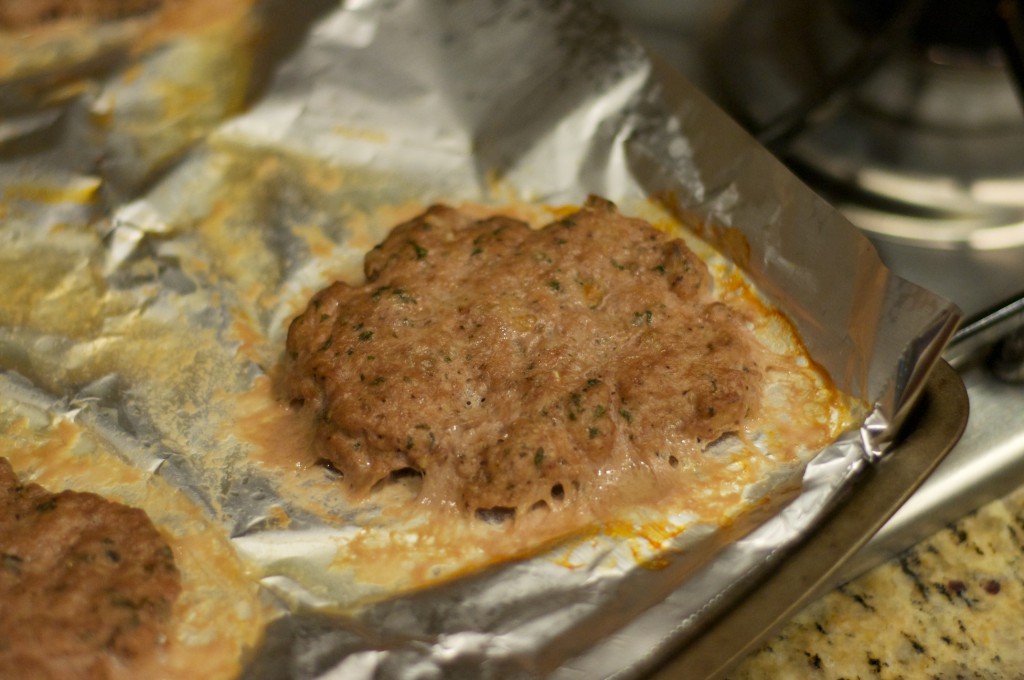 I was looking in the freezer the other day to see what I should defrost for dinner the next day.  The ground lamb was on a shelf in the front of the freezer, so I decided that I wanted to make something with that.  I also noticed two balls of pizza dough which Mike had made previously, and wanted to use those too.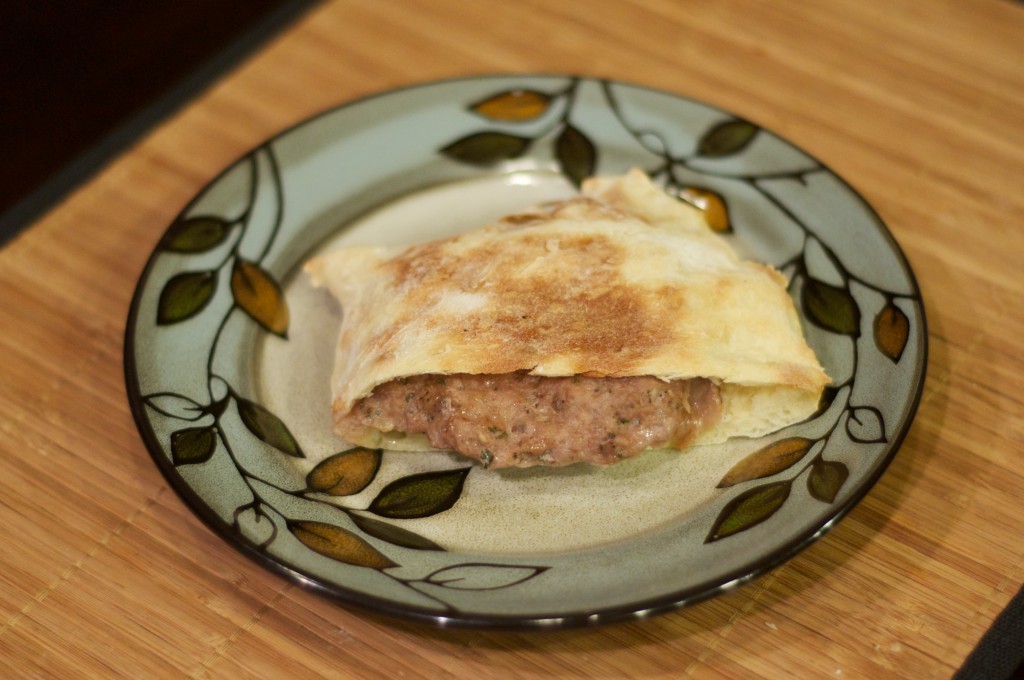 I contemplated a few different recipes.  Greek pizza?  That usually has olives and I don't like olives. Gyros? Those are delicious, but I have no clue how to make those.  I also think a blend of different ground meat is used to make that.  Kabobs?  Again delicious, but I don't have any skewers or bell peppers or knowledge of how to make a kabob.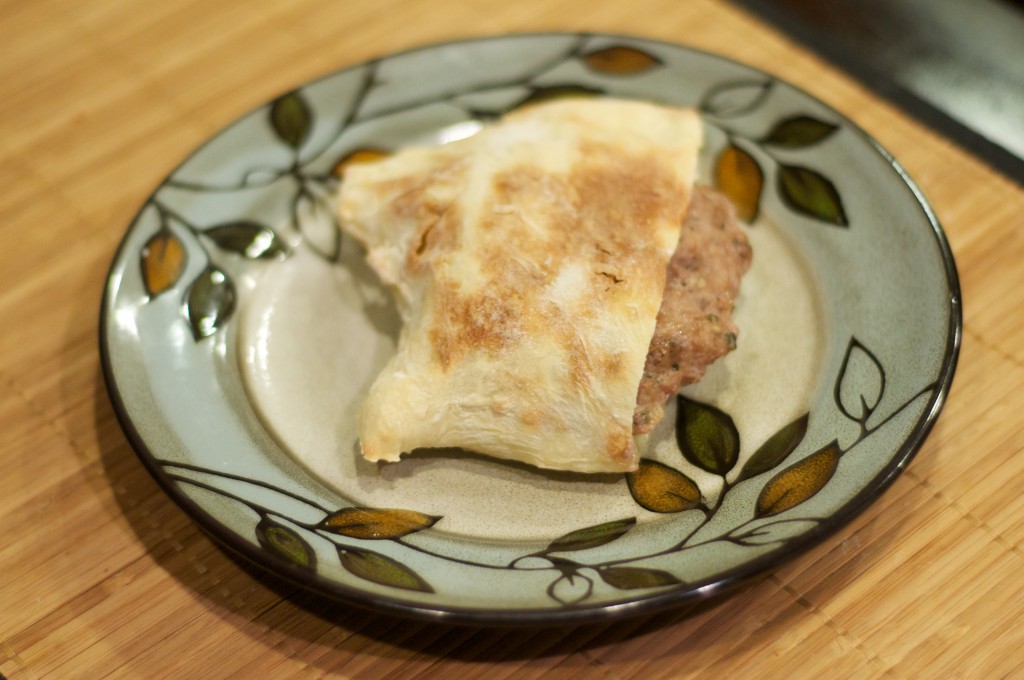 Then it hit me.  What about a lamb burger?  That would be simple enough to make.  I don't have hamburger buns, but I could use the pizza dough to make the slices of bread for the buns!  As it turns out, my pizza dough ended up looking more like "pita bread" than thin crust pizza, so I cut them in half and put the lamb burgers inside the pockets instead of using them as buns.

Spiced Lamb Burgers
Ingredients
½ small onion, chopped
4 teaspoons dried parsley
½ teaspoon cumin
¼ teaspoon ground cinnamon
1 teaspoon kosher salt
¾ teaspoon ground black pepper
1 pound lamb
2 tablespoons olive oil
2 balls of pizza dough
Instructions
In a large bowl, combine the onion, parsley, cumin, cinnamon, salt and pepper. Add the lamb and the olive oil and mix together until the herbs are fully incorporated into the lamb. Allow the lamb to marinate in the refrigerator for at least an hour.
While the lamb is marinating, preheat the oven to 500 F. Line a baking sheet with foil.
Roll the both balls of pizza dough on the baking sheet. Make sure there is some space between each of the pizzas. Do not roll out the dough so that it is too thin. It should be large enough to hold 2 of the lamb burger patties.
Cook the pizzas for 8 minutes, or until they are golden. Set aside. Cut the pizzas in half. Cut each pizza half so that there is an opening in the middle. Be careful not to tear the sides.
Preheat oven to 350 F. Line another baking sheet with foil.
Shape the lamb mixture into four patties and place on the baking sheet. Bake for about 10 minutes, or until the lamb is cooked to desired doneness.
Place the lamb patties in the pizza halves and serve immediately.
Adapted from   Taming of the Spoon