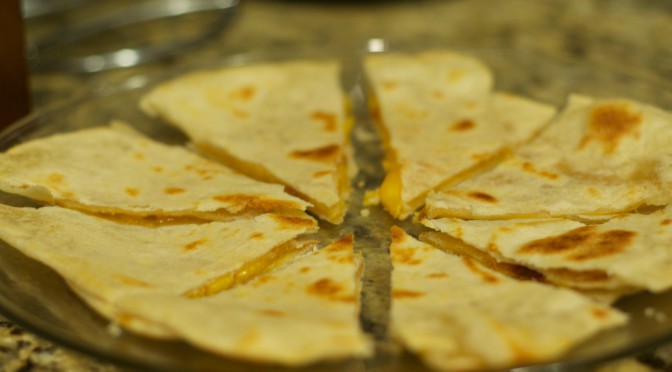 Homemade Flour Tortillas
When I was in Washington D.C. last time, I went to Chevy's. They had a stand in which they were freshly making their own tortillas. We took a shot at making our very own home-made tortillas as well. These are flour based, not corn. We then decided to make them as a snack to share in the form of quesadillas with just a simple shredded cheese mix as the filling. Quite yummy!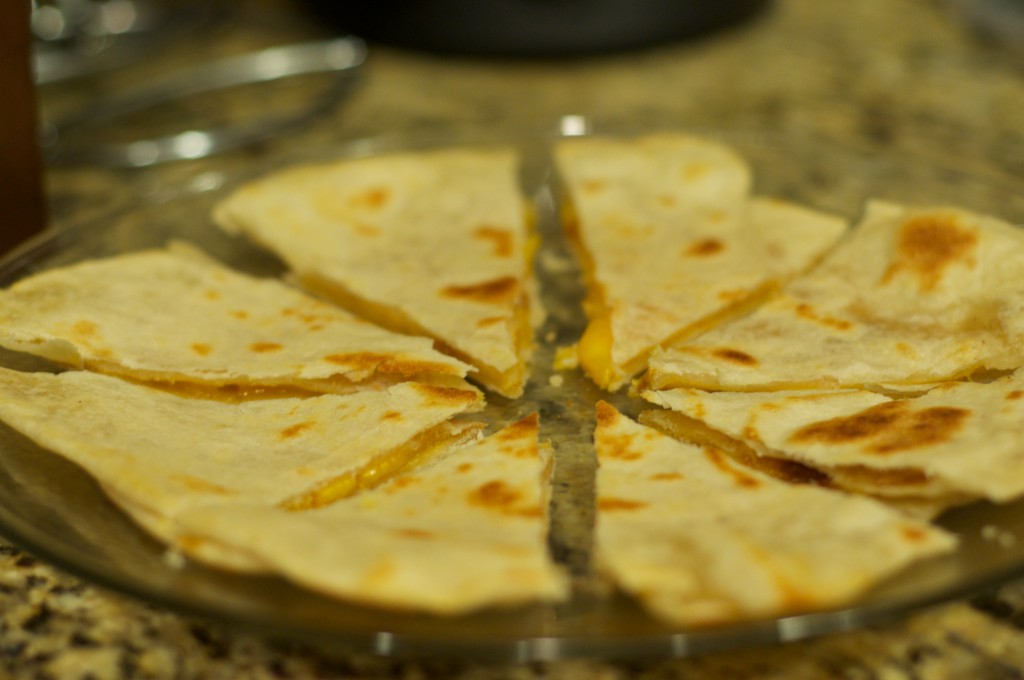 I would assume that these would be a lot easier to make with a tortilla press.  I, of course, did not have one, so I just rolled out the tortillas using a rolling pin.  No, they did not come out in an exact circular shape like the ones that can be bought at the store, but they still tasted delicious!

Homemade Flour Tortillas
Ingredients
3 cups all purpose flour
½ teaspoon baking powder
1 teaspoon salt
⅓ cup vegetable oil
1 cup hot water
Instructions
In a medium sized bowl, combine the flour, baking powder and salt. Stir until well combined. Slowly drizzle in the vegetable oil. While adding the vegetable oil, use your fingers to mix the oil into the flour mixture. After all the oil has been mixed into the flour, the mixture should have a crumbly meal texture.
Add the hot water and stir to combine. Continue to stir until a ball of dough is formed. Cover the bowl with plastic wrap, and allow the dough to rise in a warm place for 40 minutes. After the dough has risen, divide the dough into 12 equal balls.
Heat a non stick skillet over high heat (no need to add oil). Working with one ball of dough at a time, roll it into a circular shape. Cook the tortilla for one minute on each side. Place on a plate, and cover with a towel to keep warm. Repeat with the remaining tortillas.
Serve tortillas warm, or use in a quesadilla the same way you would store bought flour tortillas.
Adapted from Farmgirl Gourmet