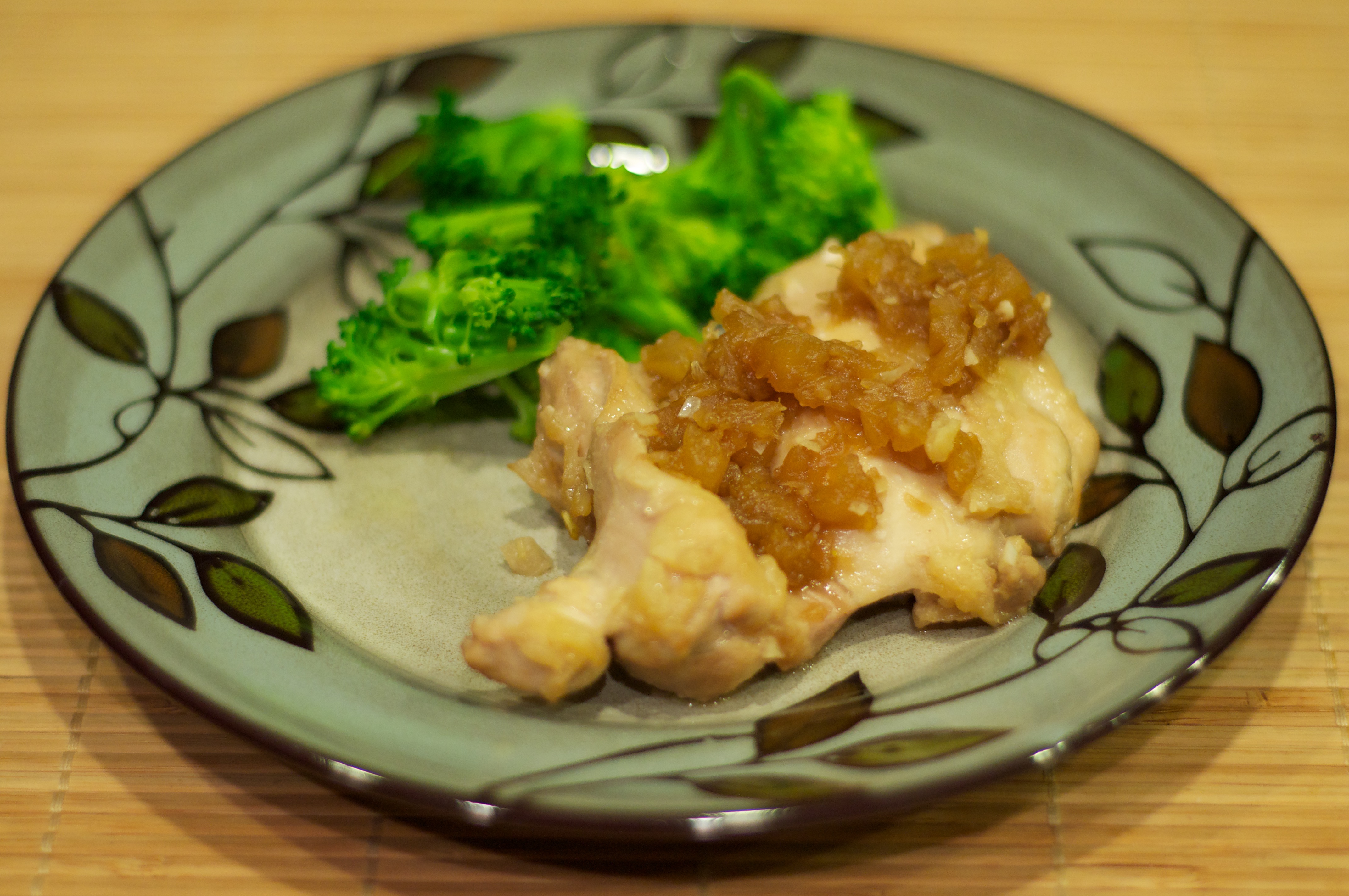 Pineapple Teriyaki Chicken
I love teriyaki chicken.  I used to make teriyaki chicken by sautéing chicken and then dousing it in store bought teriyaki sauce.  Although this is also delicious, many teriyaki sauces from the store are full of sugar and other ingredients which aren't very healthy.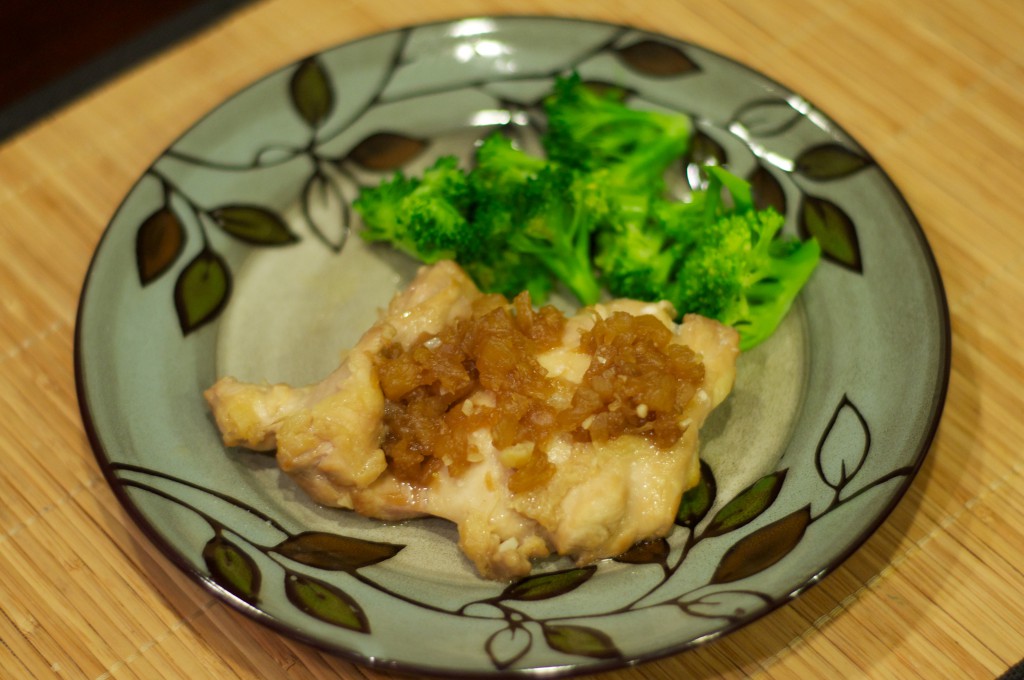 I decided to try to make my own teriyaki sauce.  At least this way, I know what I am putting in my sauce.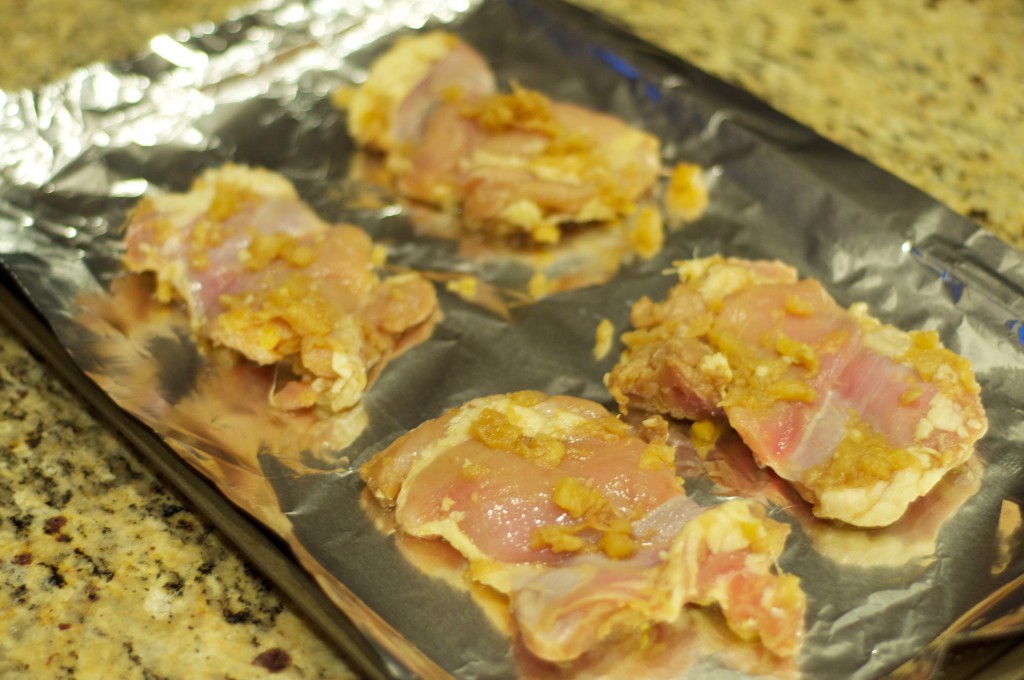 This teriyaki sauce is sweetened with crushed pineapples and honey instead of sugar.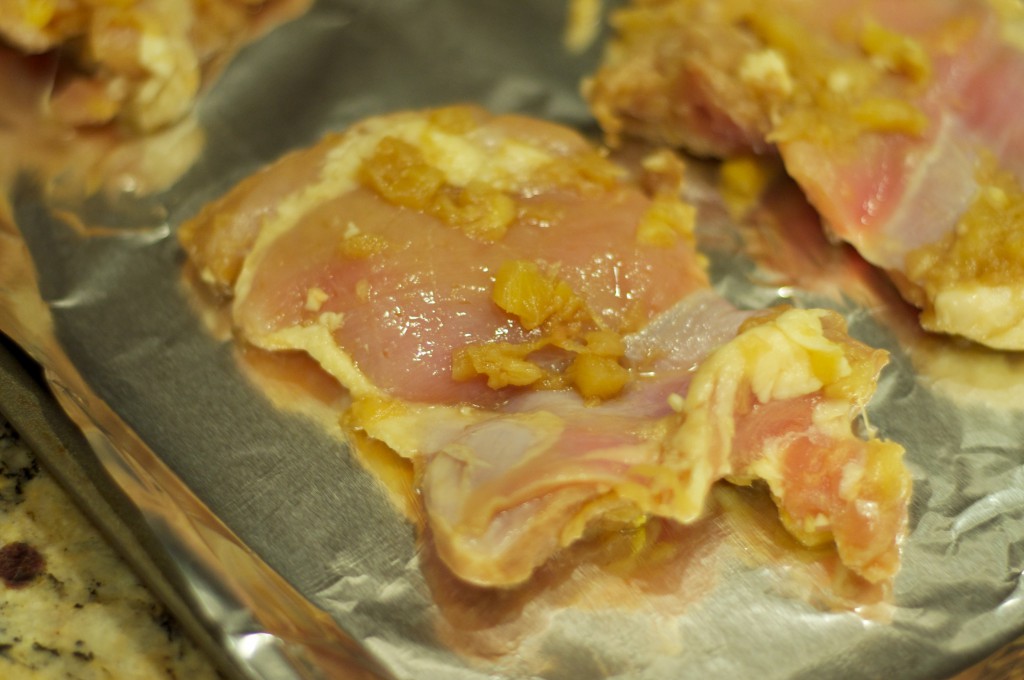 I highly suggest marinating the chicken overnight so that the full flavors of the marinade can seep into the chicken.

Pineapple Teriyaki Chicken
Ingredients
1 (8 ounce) can crushed pineapple
3 tablespoons soy sauce
2 tablespoons honey
1 garlic clove, minced
4 boneless, skinless chicken thighs
Instructions
In a medium sized bowl, combine the pineapple (including the juices), soy sauce, honey and garlic. Stir to combine. Place half the sauce in a resealable plastic bag. Reserve the other half for later. Place chicken in the plastic bag. Massage the chicken so that it is well coated in the marinade. Marinate chicken for at least 30 minutes, or overnight.
Place the rack in the middle of the oven and preheat the broiler. Line a baking sheet with aluminum foil. Place the chicken in a single layer on the baking sheet. Spoon some of the marinade over each piece of chicken. This will help keep the chicken moist. Broil the chicken for 16-20 minutes, flipping the chicken halfway through. Discard the remaining marinade which was used to marinate the chicken.
Meanwhile, heat the reserved teriyaki sauce (from step 1, not from the marinade), in a small pot, over medium high heat. Simmer the sauce until it has thickened slightly, about 3 minutes.
Place the chicken on individual plates and top with the teriyaki sauce. Serve hot.
Adapted from Weelicious